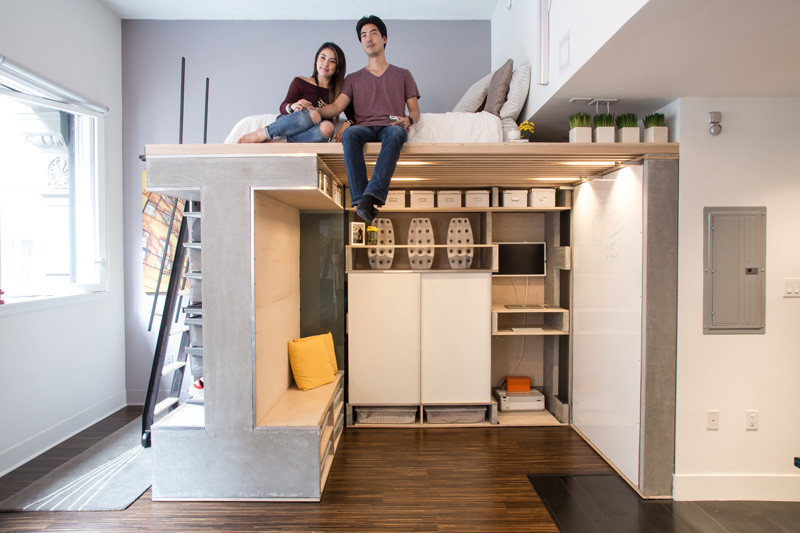 Designers at ICOSA, together with Peter Suen, have designed the Domino Loft, a custom designed, multi-functional loft, for a small condo in San Francisco, California.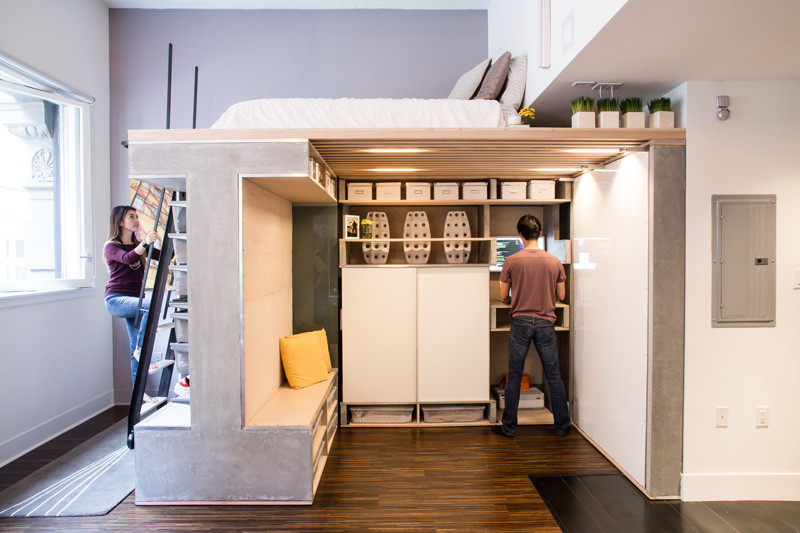 The loft has a variety of functions like…a dry-erase board wall.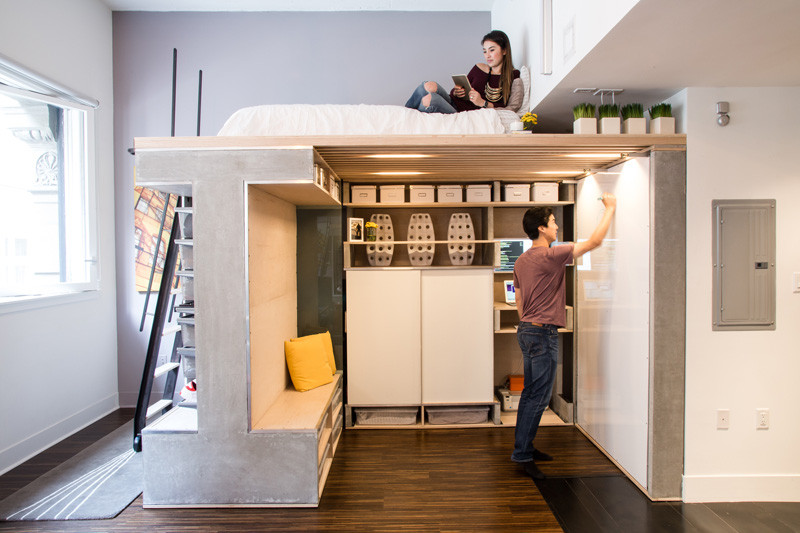 A small dining table…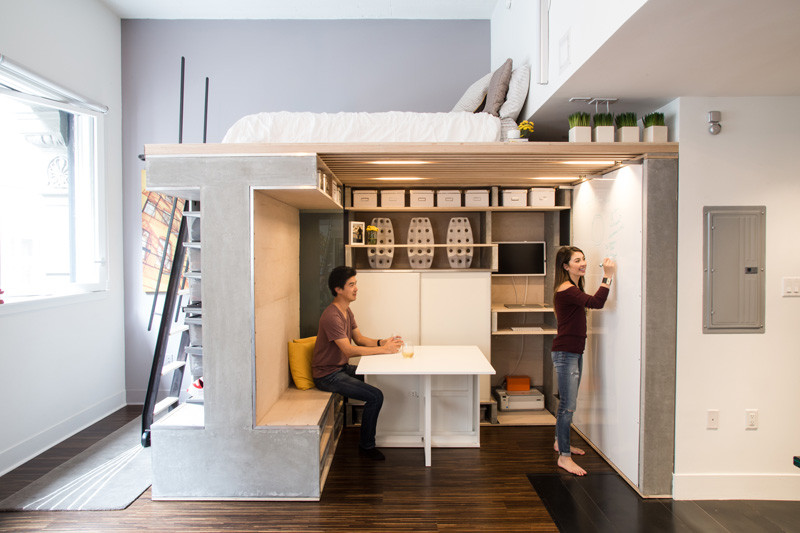 That also doubles as a desk.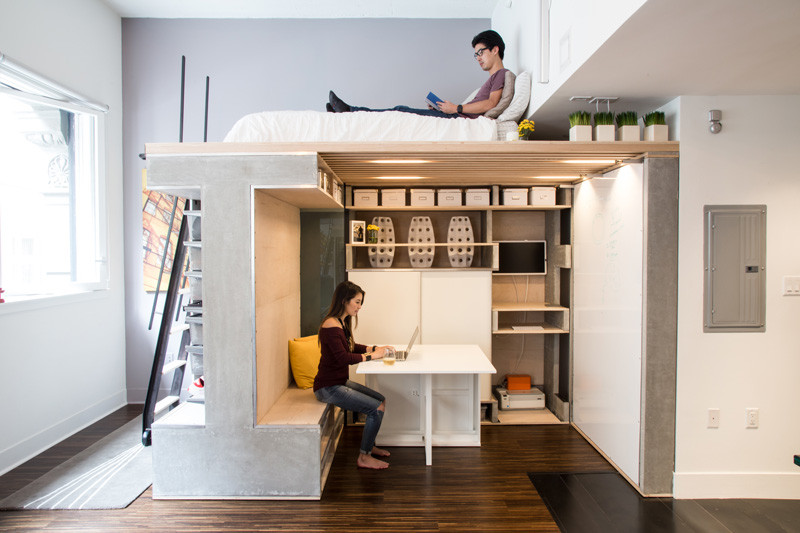 A hidden closet.
And a fold out murphy bed.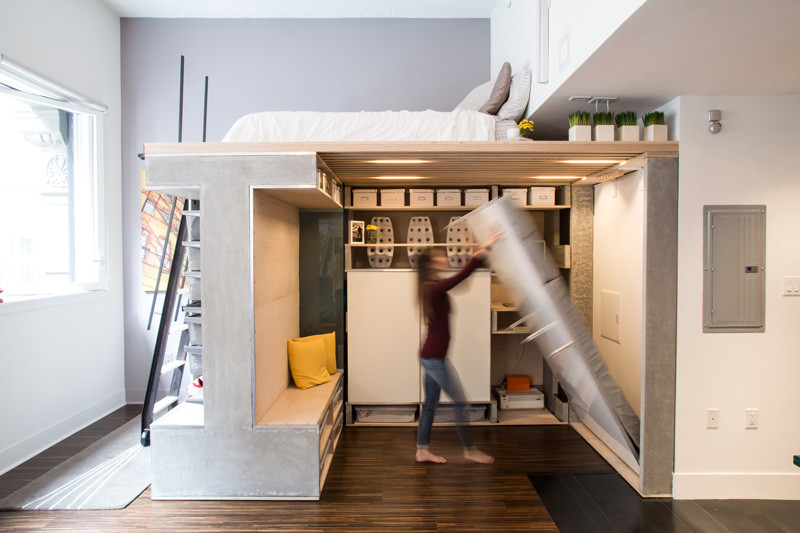 Access to the upper bed via a ladder.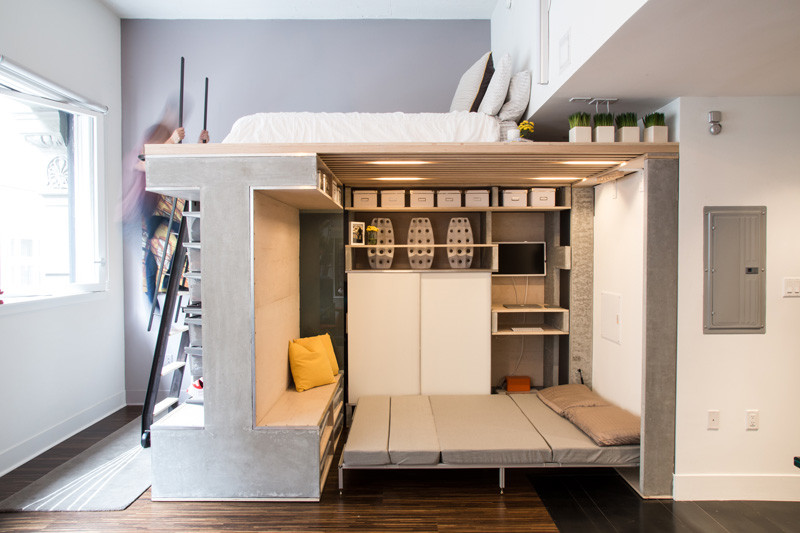 The ladder also moves to provide access to the storage under the upper bed.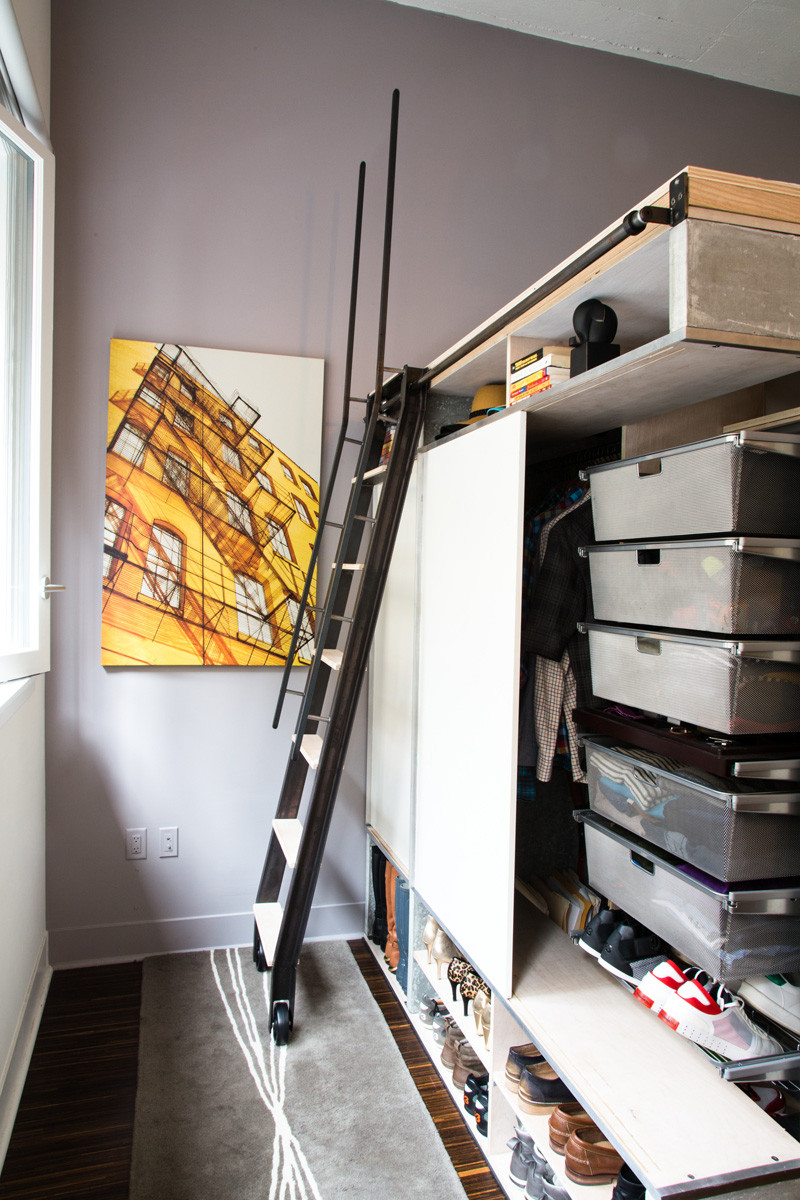 Like shoe shelves…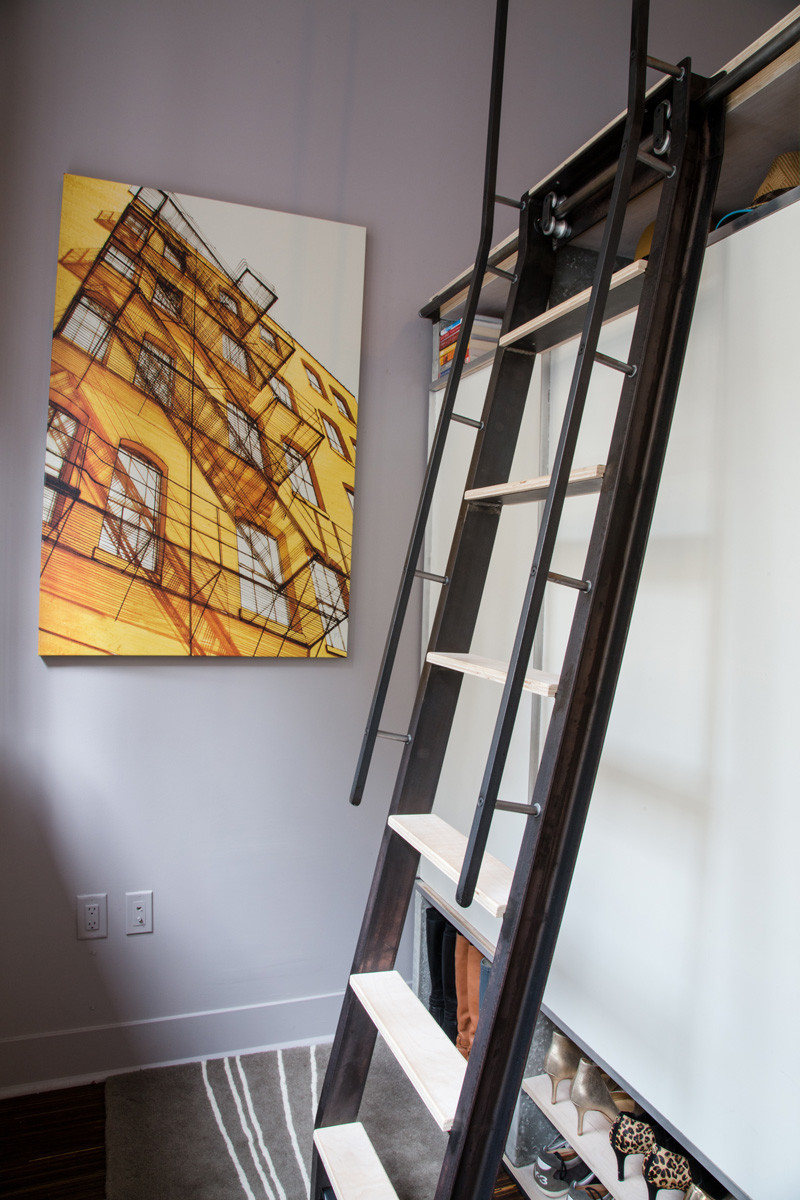 And a shelf for hats.