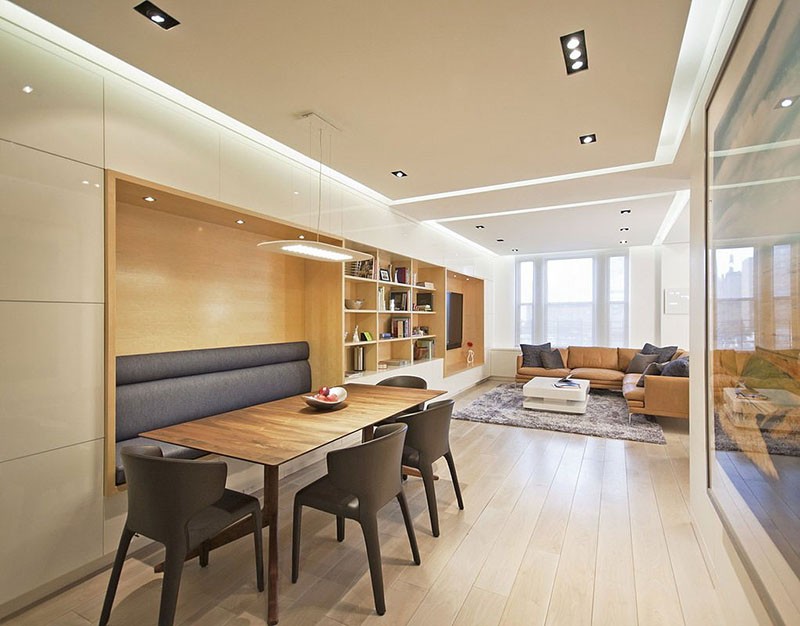 Here's an idea for those of you who are working with limited spaces. When StudioLAB designed the interior of this apartment in Manhattan, they designed a solution to prevent the dining area from intruding on the hallway walking space, by creating some built-in banquette seating.

The banquette bench is part of a wall that's dedicated to storage and display, with shelving and a space for a recessed television.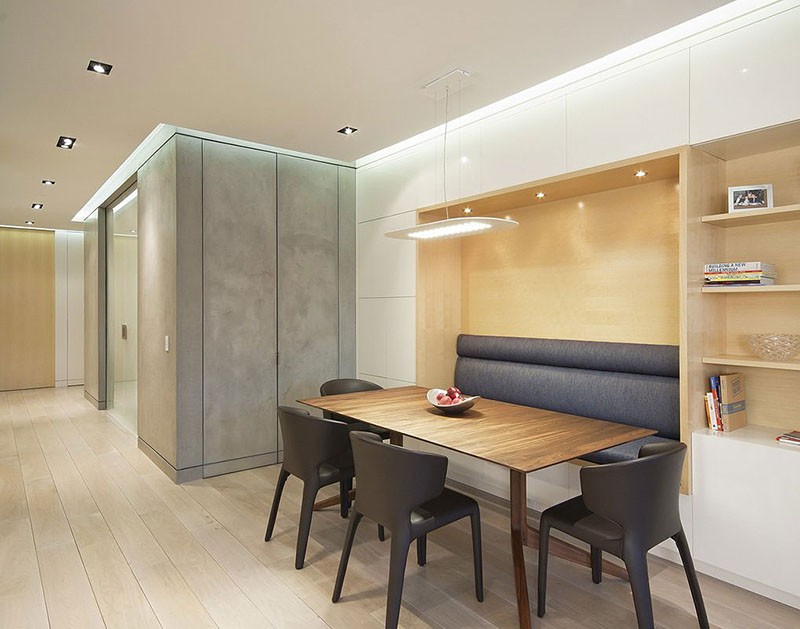 Here's a look at the floor plan that shows how the dining area is tucked into the corner, creating space at the end of the hallway.