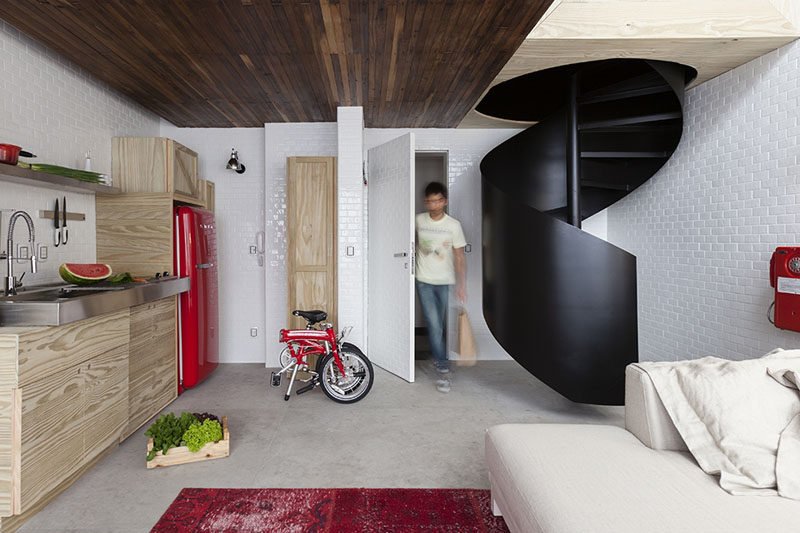 Here's another small apartment today, this time it's in Sao Paulo, Brazil. The apartment, designed by architect Alan Chu, has an open floor plan for the living and kitchen area, with spiral stairs that lead you to the mezzanine level.
Here's a look at the main area as soon as you walk into the apartment. Along one side of the apartment is custom built cabinetry that's home to the entertainment unit and the kitchen.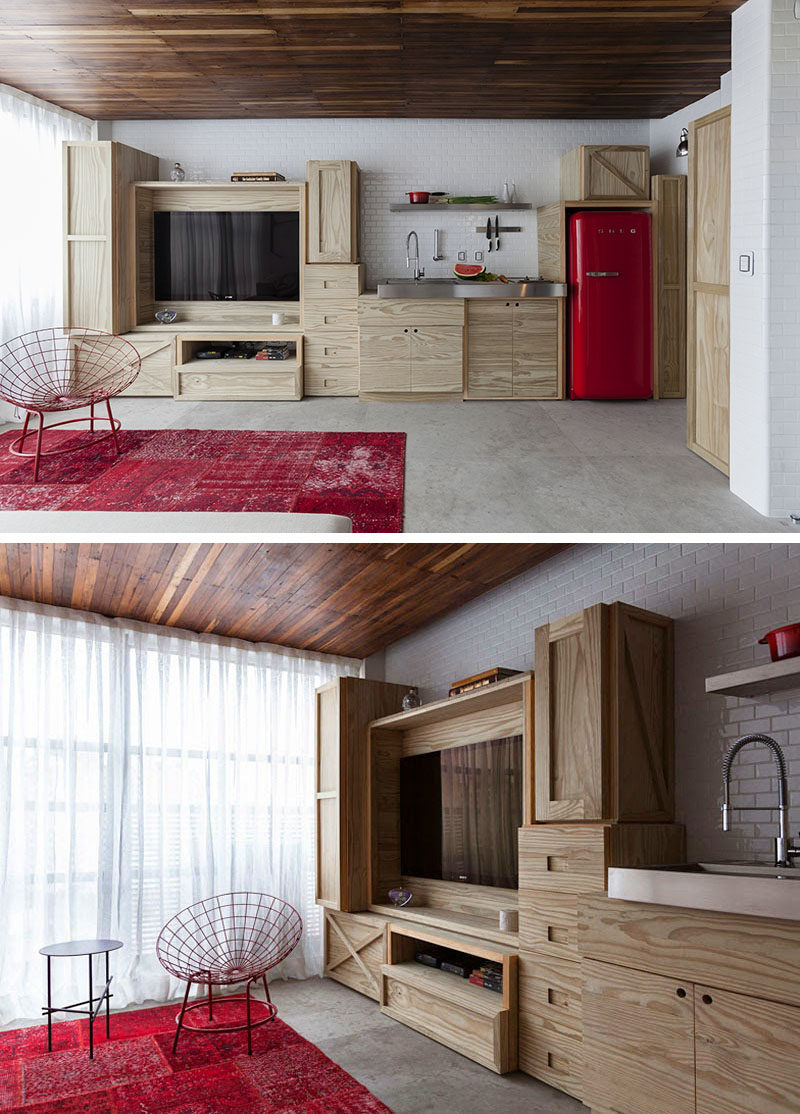 ---
At the end of the wall of cabinets on the right side is a red SMEG fridge. Hidden within the surrounding wooden boxes, are bright pops of colour that match the fridge.
---

---
The living room consists of a single square-shaped sofa with lots of cushions, positioned on top of a red rug that helps to define the living space. The black spiral stairs are a focal point in the apartment and lead up to the mezzanine level.
---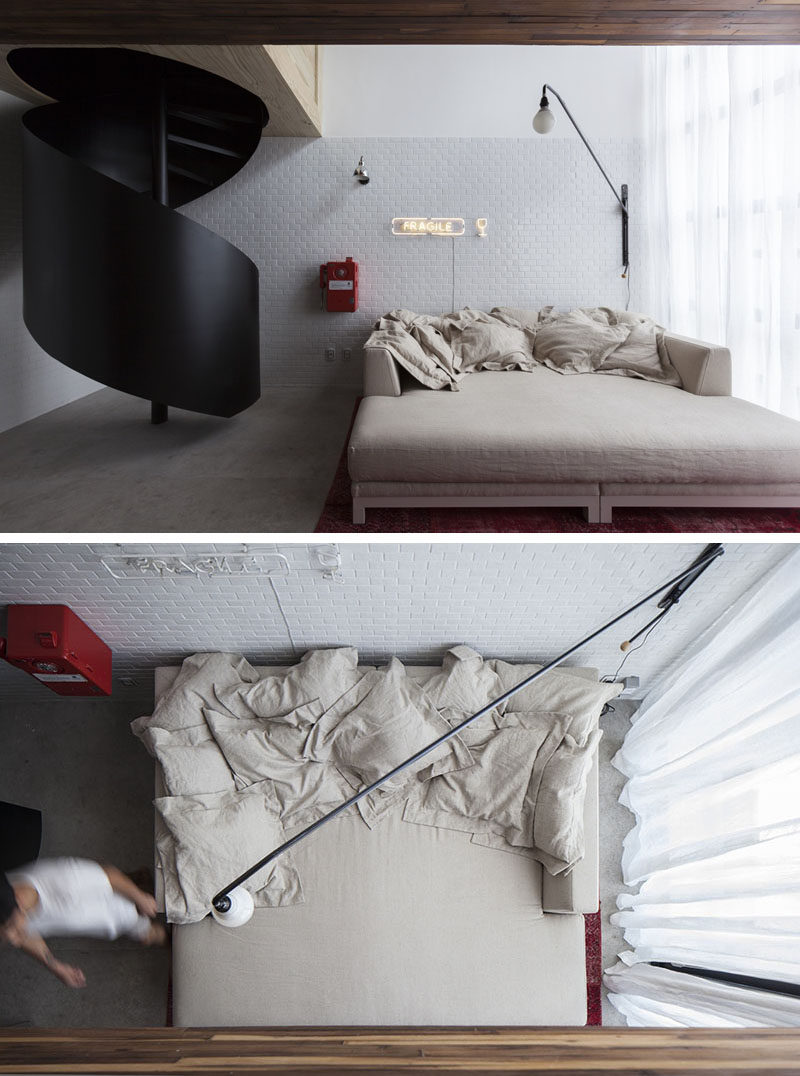 ---
The top of the spiral stairs is wrapped in wood, just like the wall of cabinetry downstairs, and there's a bright circular light making it easy see when climbing the stairs at night. Opposite the stairs is the bathroom.
---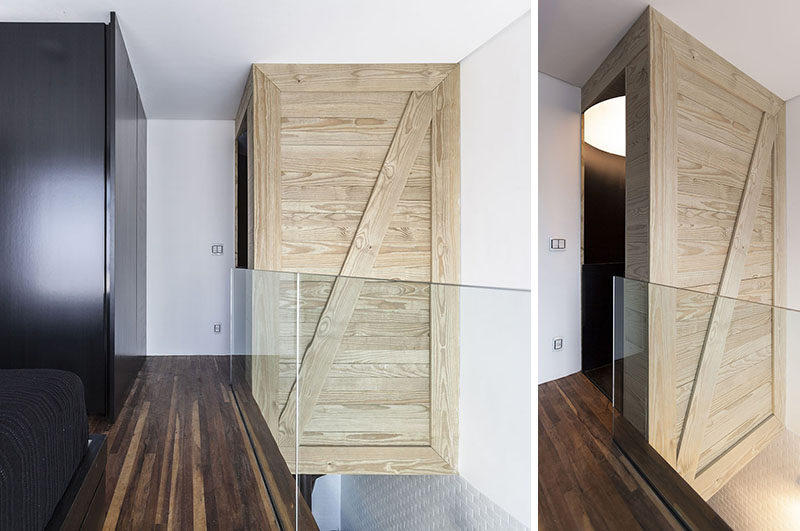 ---
The mezzanine is large enough to make a dedicated space for the bedroom, with the black wall and bedding matching the black spiral staircase.
---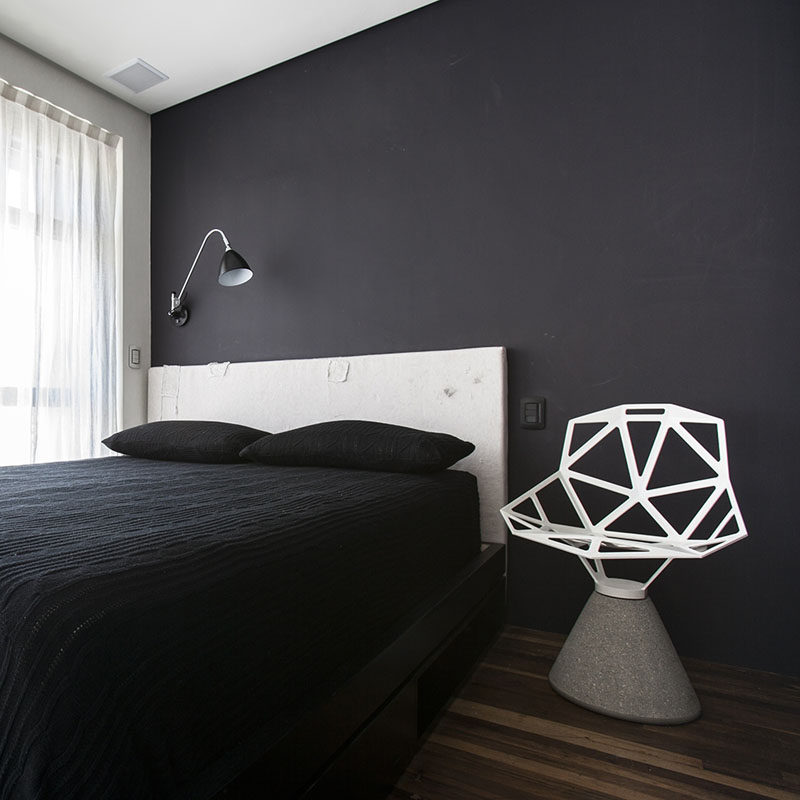 ---