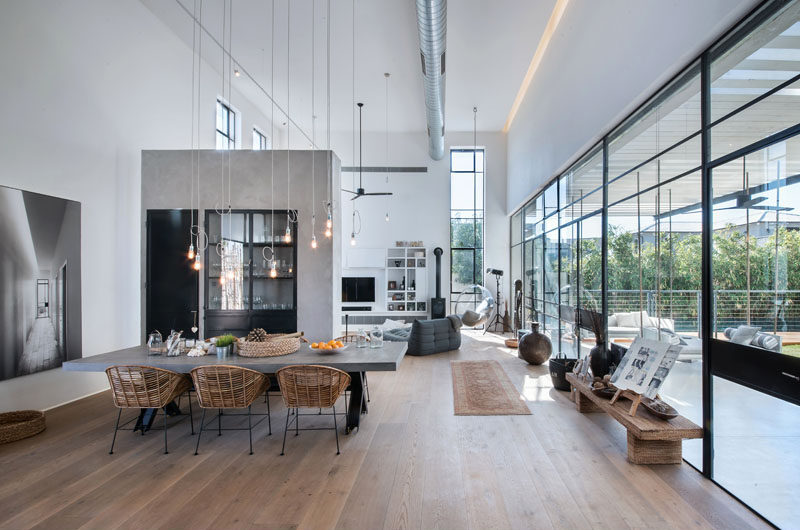 NeumanHayner Architects have designed this "L" shaped home in Tel Aviv, Israel, for a family of four.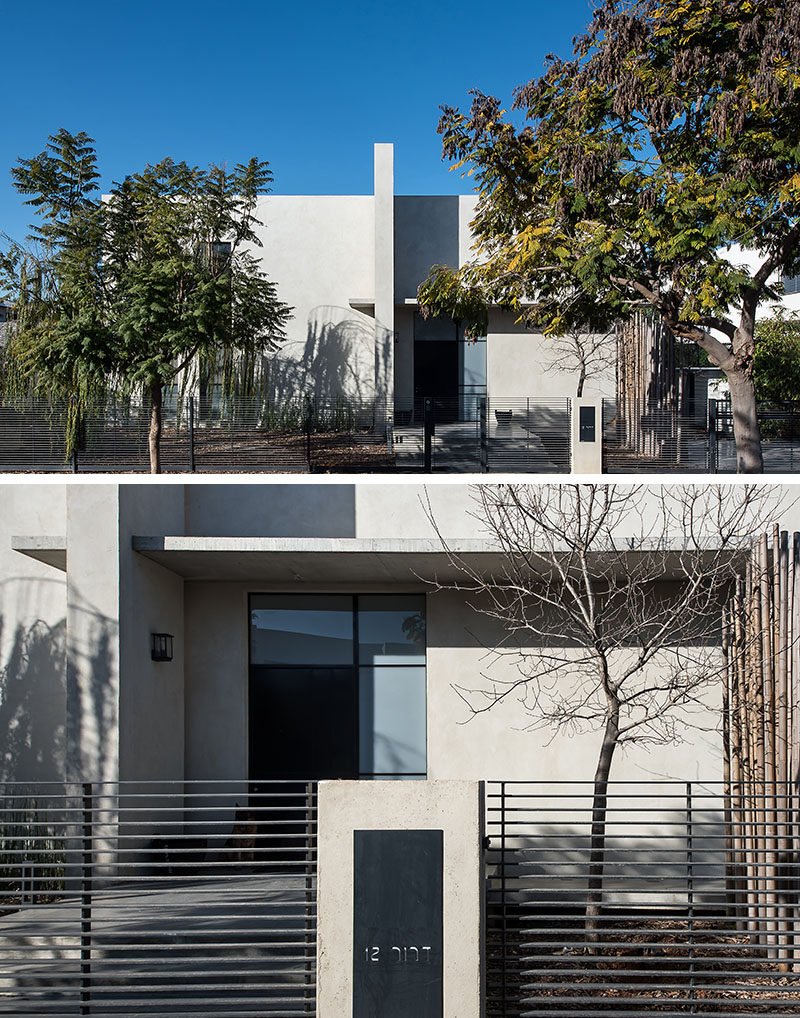 ---
At the front of the home, tree bark covers the ground to enhance the concrete strip and stairs leading you to the front door.
---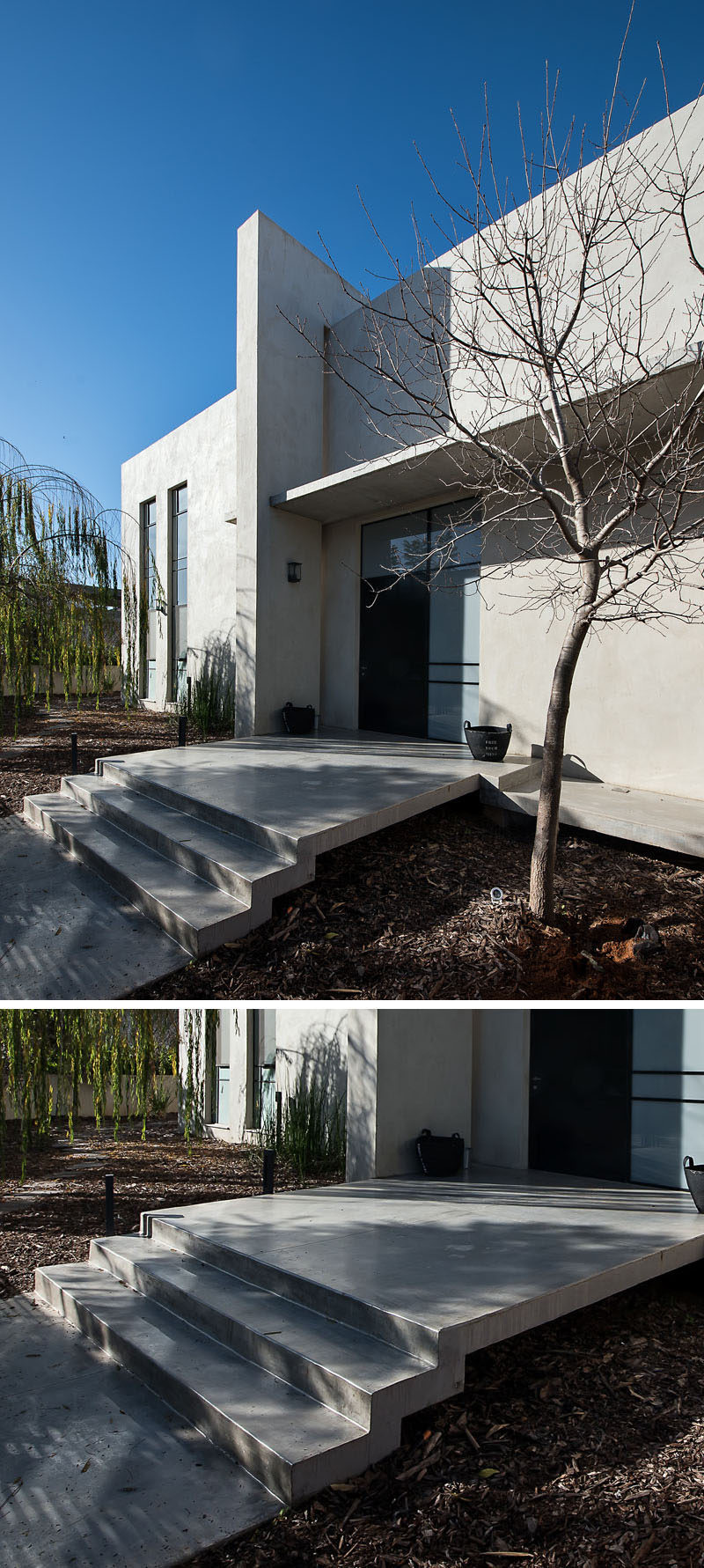 ---
At one end of the house, there's a small patio area with a centrally positioned tree.
---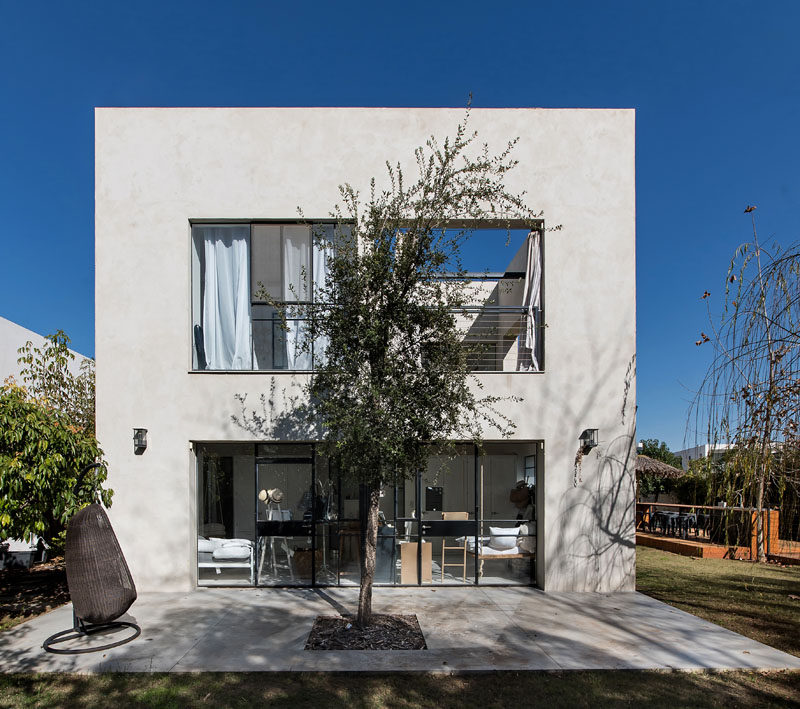 ---
Here, you can see how the house takes the shape of an "L". There's also room in the yard for a pool with a deck and bar.
---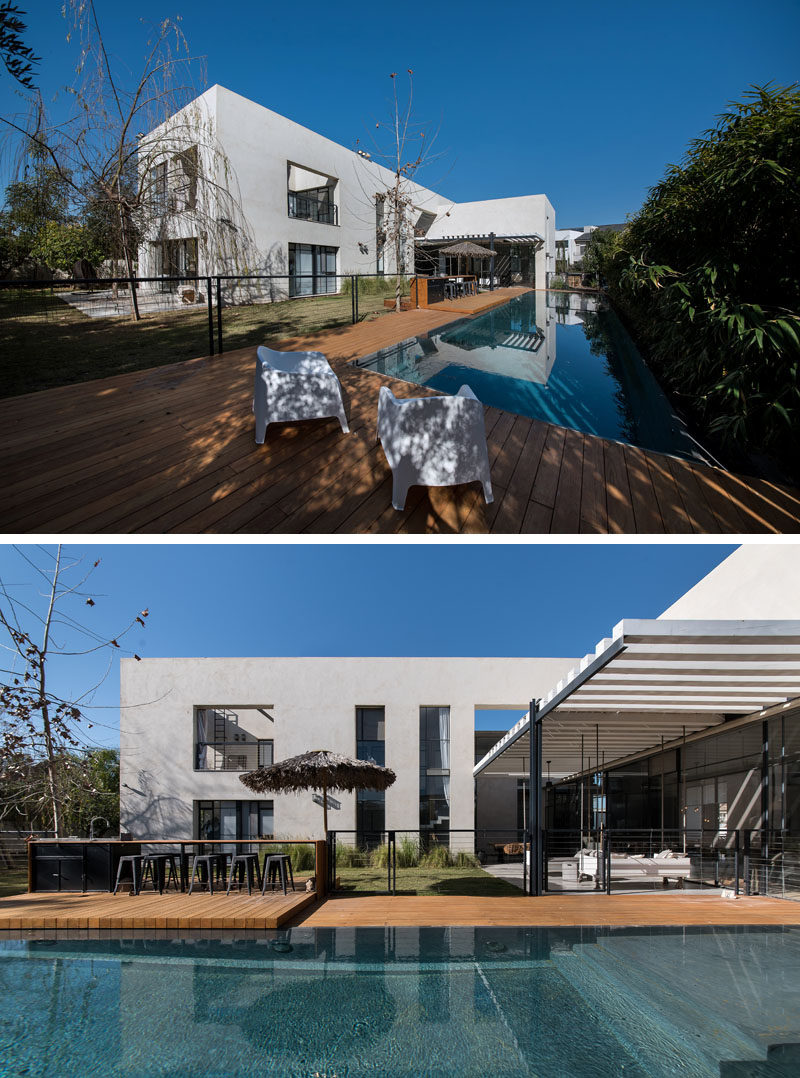 ---
A covered patio is home to a couple of swing benches and an outdoor dining table.
---
---
Inside, the space has a double-height ceiling accompanied by large windows with black frames. In the living area, comfortable couches are focused on the television, and a partial wall divides the open space to define the dining area.
---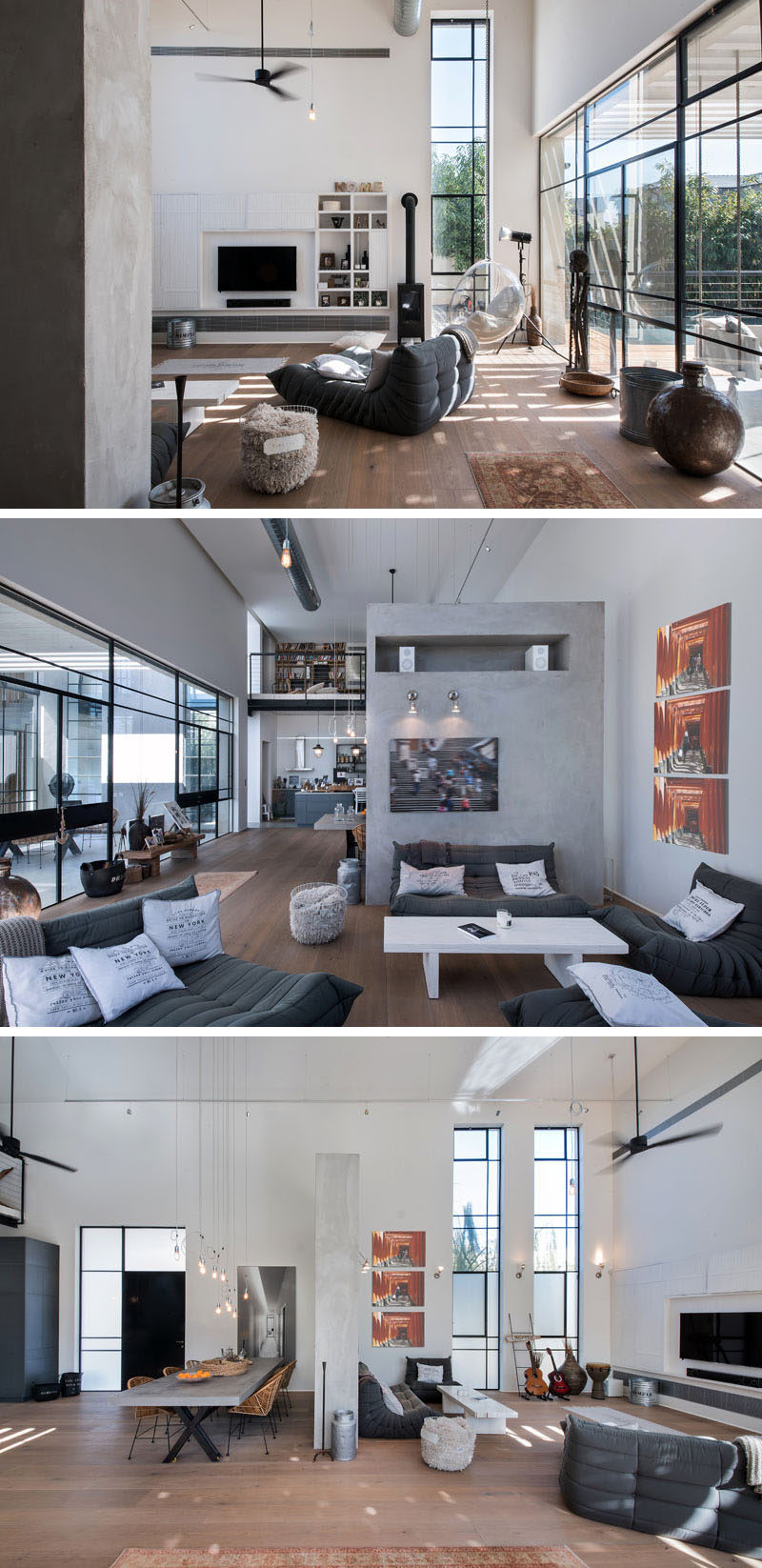 ---
Here, you can see the partition wall and layout of the open floor plan.
---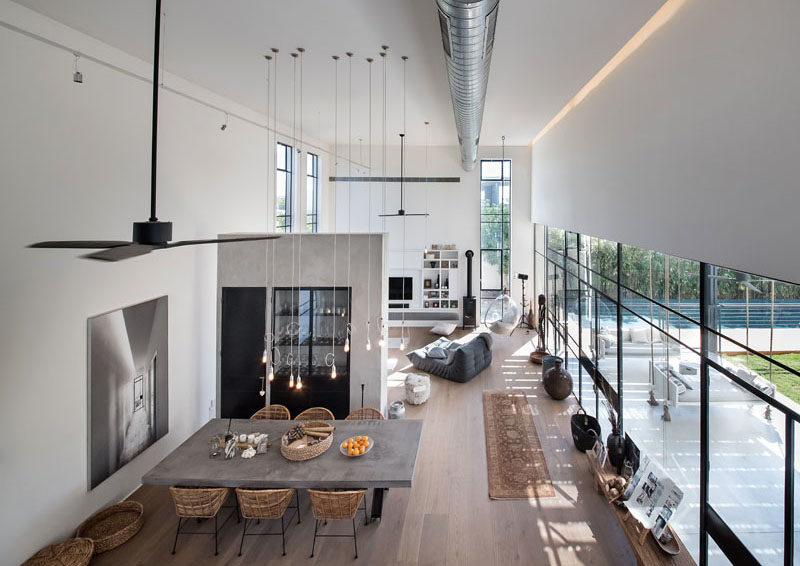 ---
Looking towards the kitchen there's a lofted reading area positioned above it.
---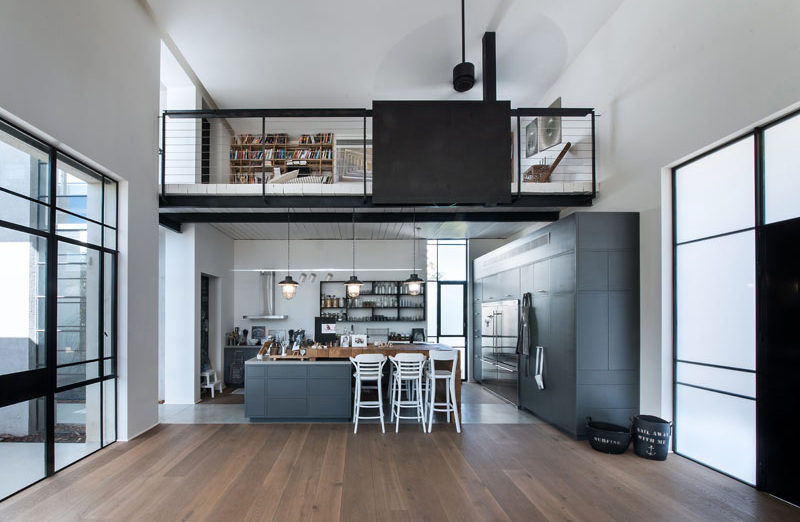 ---
In the kitchen, a central island has a large wooden butcher block top, and white accents like the chairs, pop against the dark gray cabinets.
---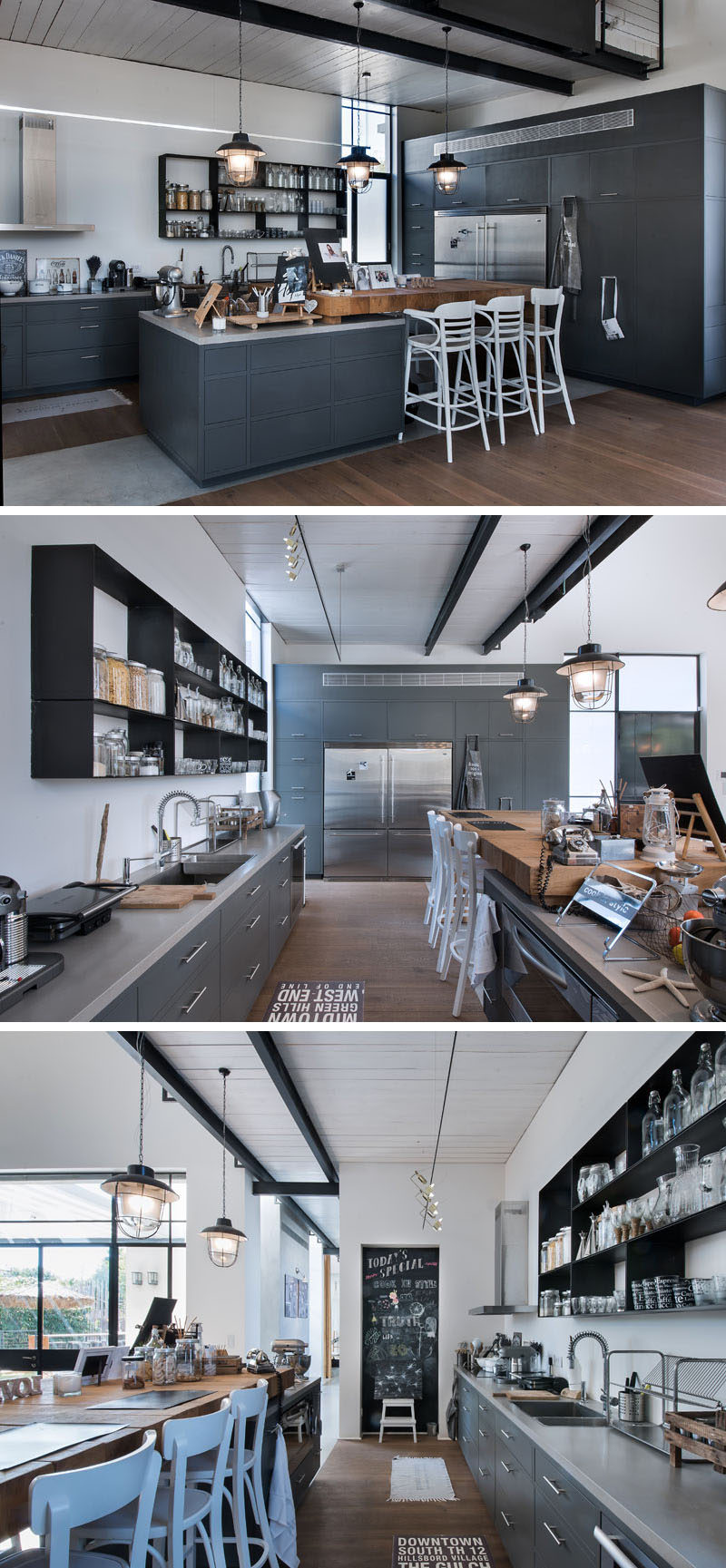 ---
On the main level there's also two children's bedrooms. The first has a bed that's suspended from the ceiling using heavy duty rope and fixtures.
---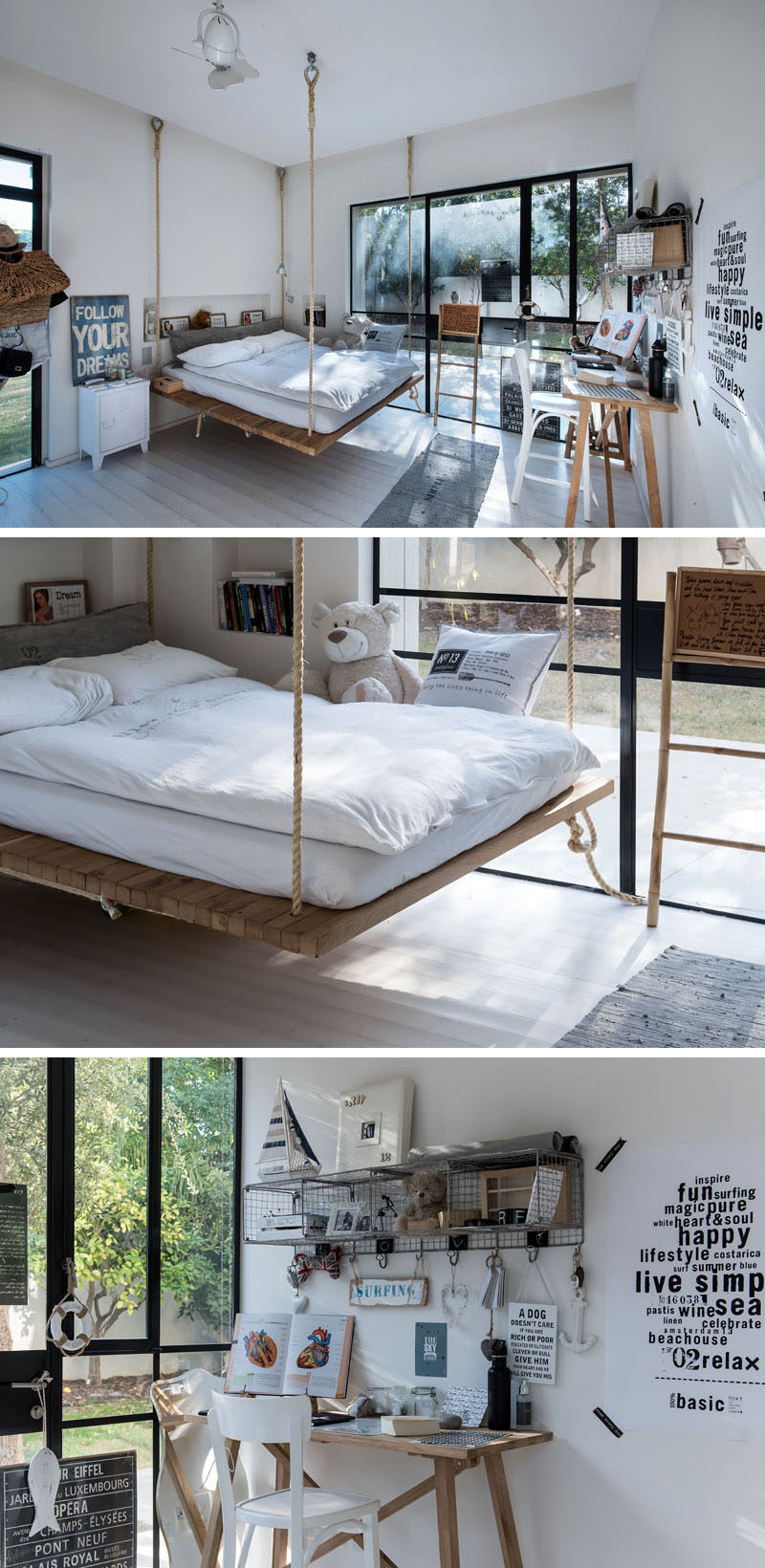 ---
The second bedroom has a rope swing chair. Both bedrooms are filled with light from the large windows.
---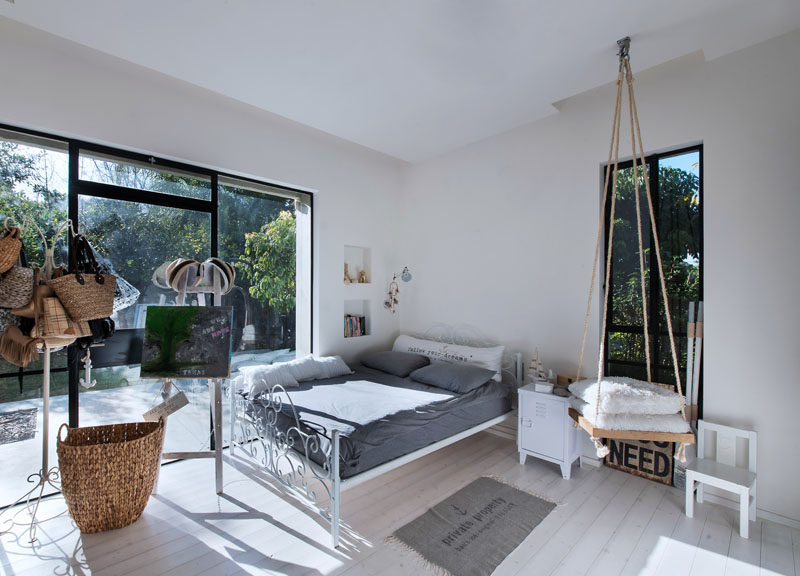 ---
Here's a look at one of the bathrooms in the home, with a deep circular tub and wooden vanity.
---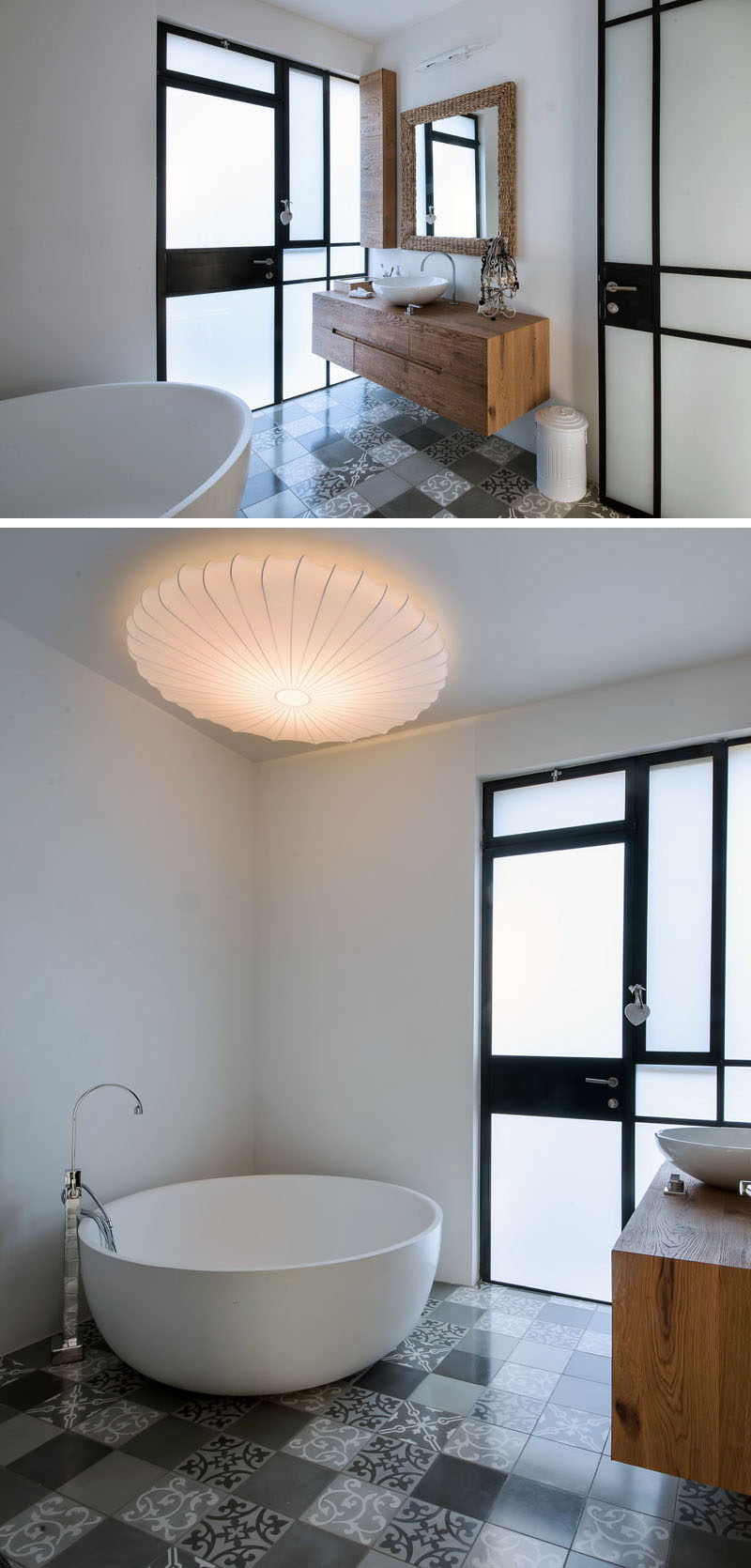 ---
On this floor, there's also a second living area, ideal for the children to watch their shows.
---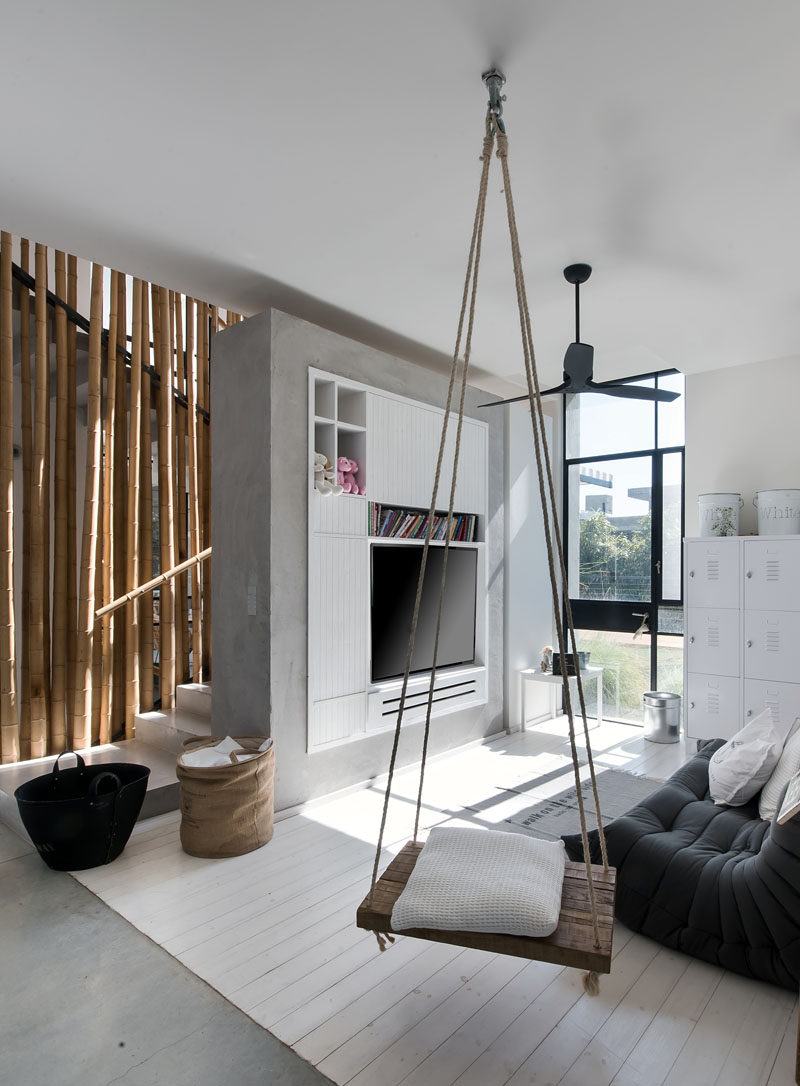 ---
Bamboo lines the concrete stairs that lead you to the upper floor of the home.
---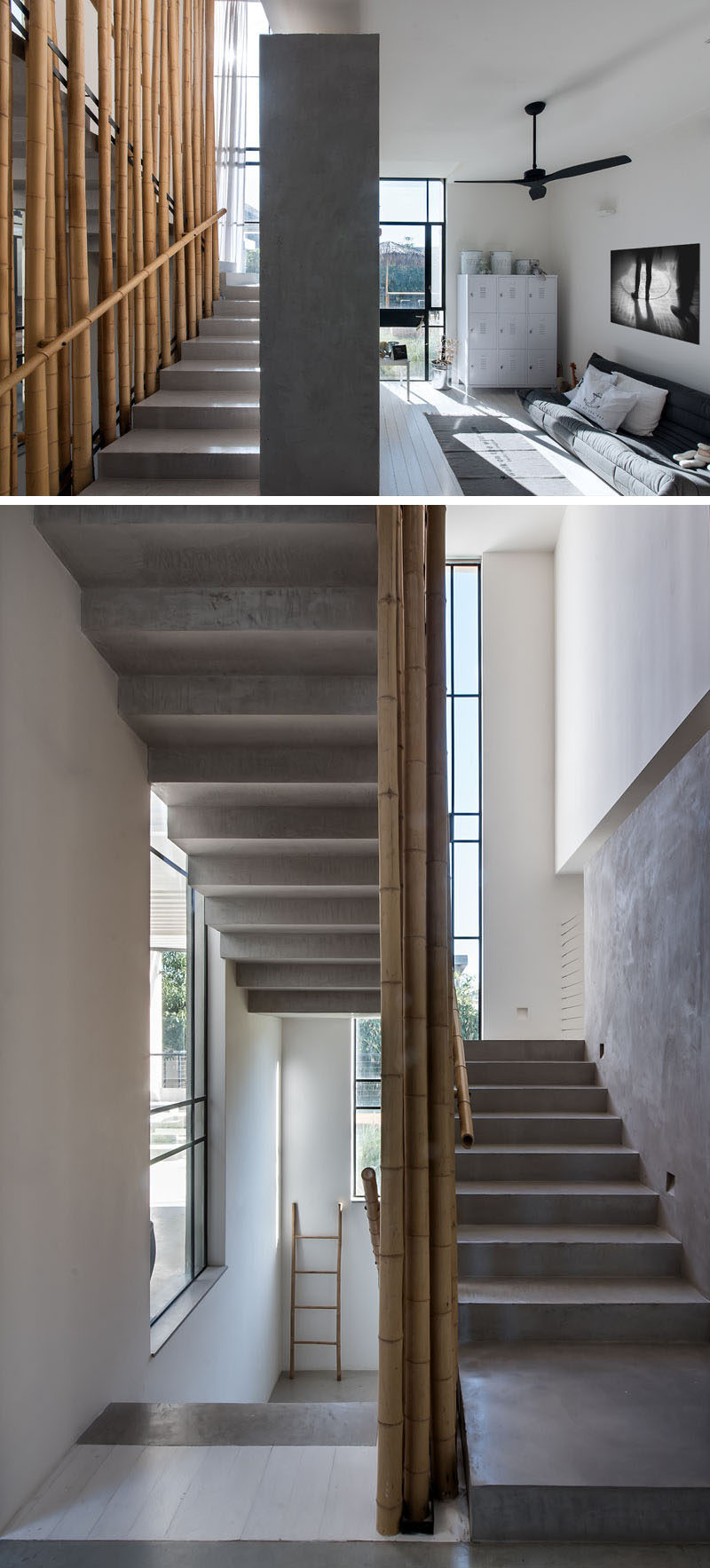 ---
The bamboo is carried through to the reading loft, that also has a bar area to let you sit and watch the action below.
---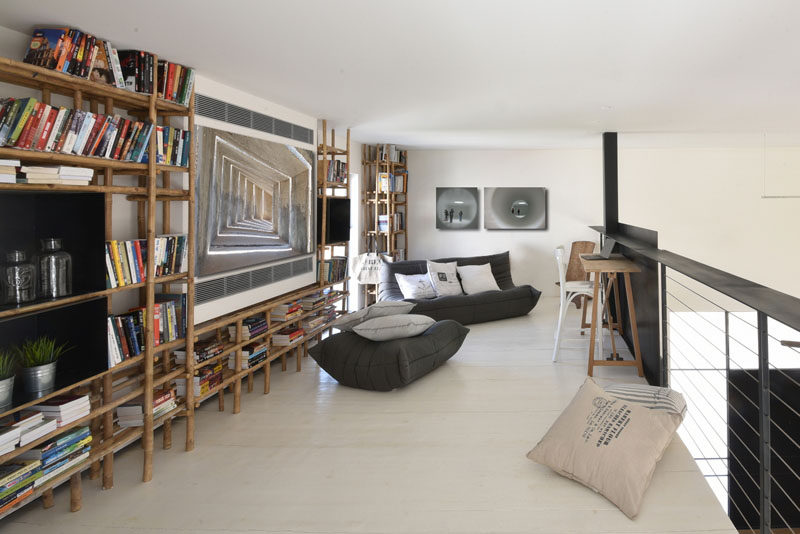 ---
The upper floor is also home to the the master bedroom with a private balcony. The bedroom flows through to the large bathroom with standalone bathtub and corner shower with a glass surround.
---