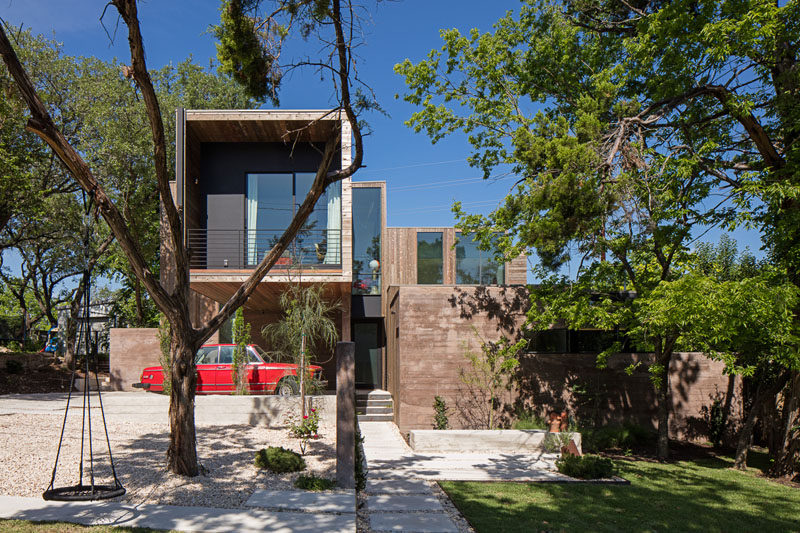 Bercy Chen Studio have sent us their latest project, a house for a family in Austin, Texas, that is centered around a small courtyard and pool.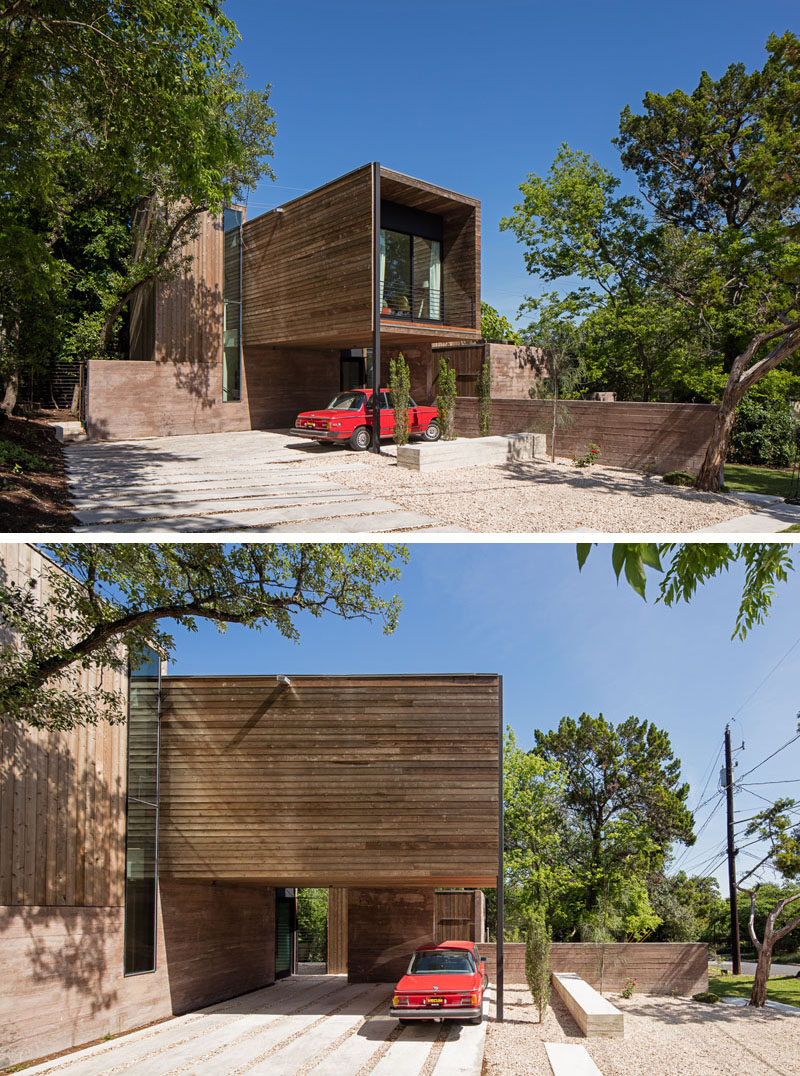 ---
The design of the house, which was inspired by the constructivist paintings of El Lissitzky, is made up of a series of volumes and surfaces that are layered and intersecting, but never quite coinciding.
Here's a look at the courtyard that has a small swimming pool and a gravel garden with Japanese maple trees.
---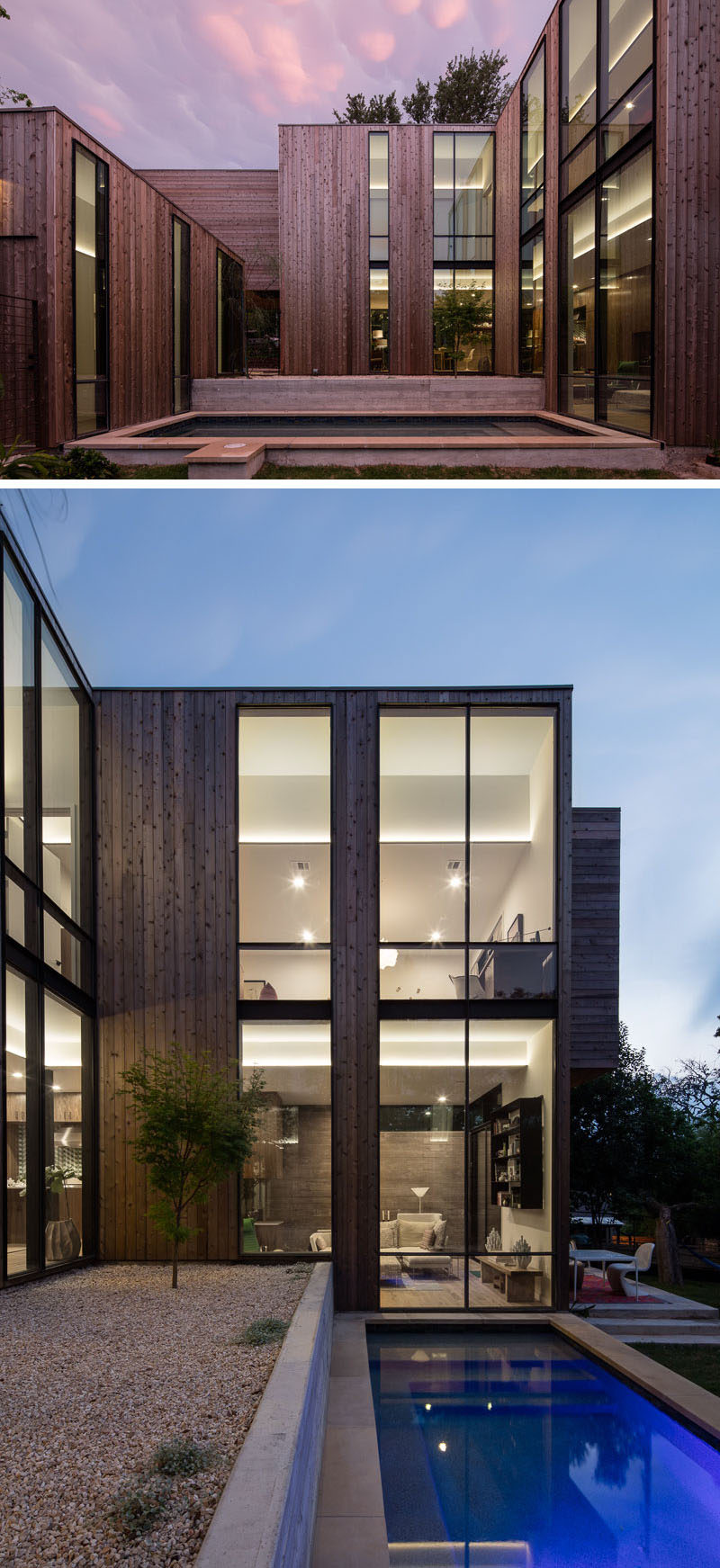 ---
Inside, the living room is stepped down from the kitchen and dining room. It's also positioned to have a view of the swimming pool and garden through the large floor-to-ceiling windows.
---

---
Stepped up from the living room is the kitchen and dining room. Wood kitchen cabinets line the wall, with the island incorporating a column into its design. A sculptural chandelier helps to anchor the dining area in the space.
---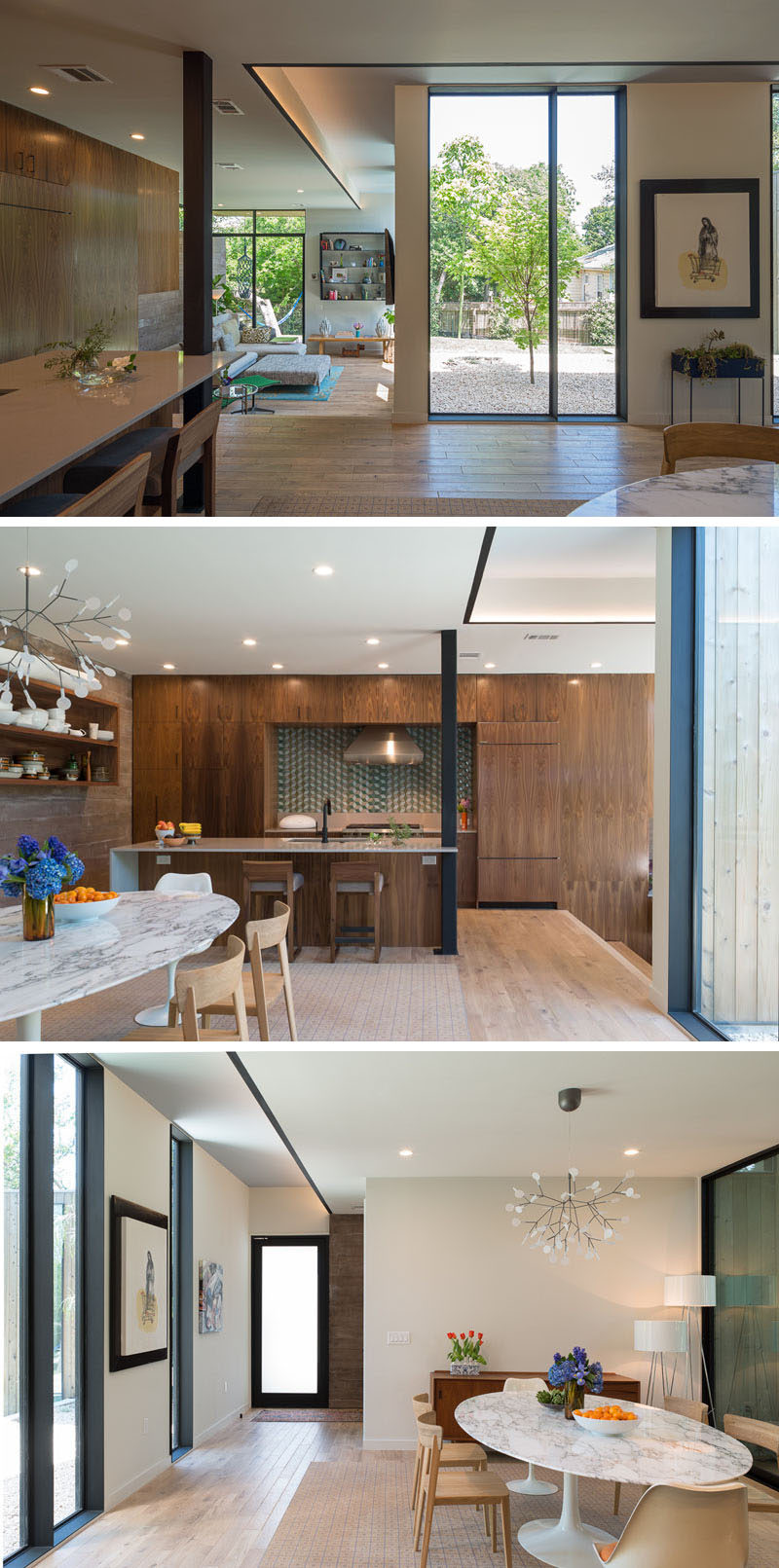 ---
Dramatic black lighting has been installed in the void above the stairs.
---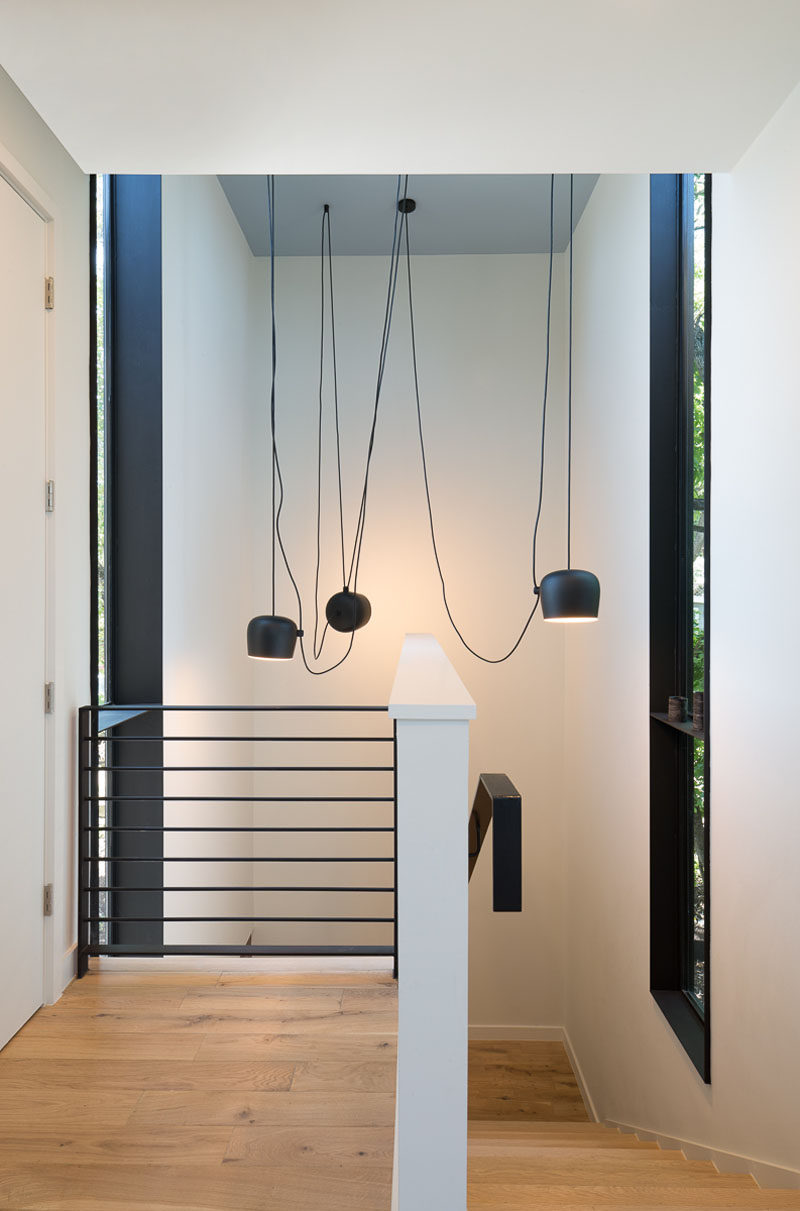 ---
In the bedroom, large windows fill the room with light, and sliding glass doors provide access to the small balcony.
---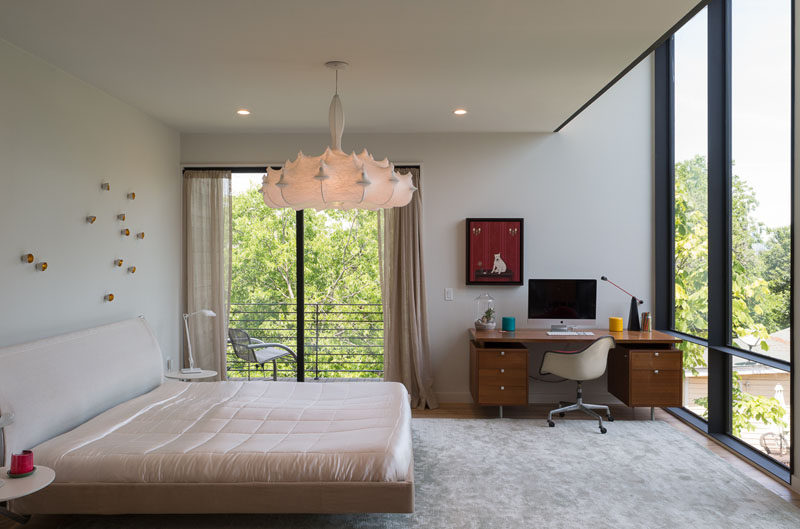 ---
In the bathroom, the shower and bath are separated from the rest of the space with a glass wall/door, and the toilet is tucked behind the tiled wall.
---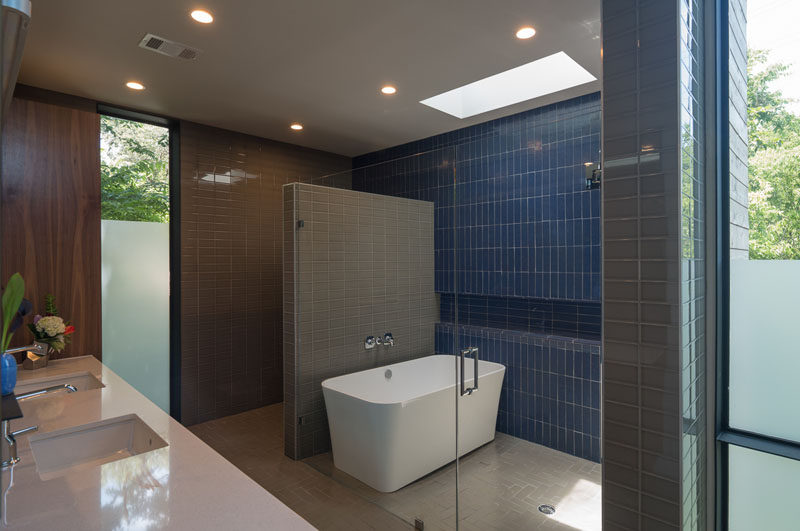 ---
In the second bathroom, large windows let lots of light into the space
---