Supermachine Studio have designed the "10 Cal Tower" in Cholburi, Thailand, to celebrate the 100 year anniversary of Siam Cement Group.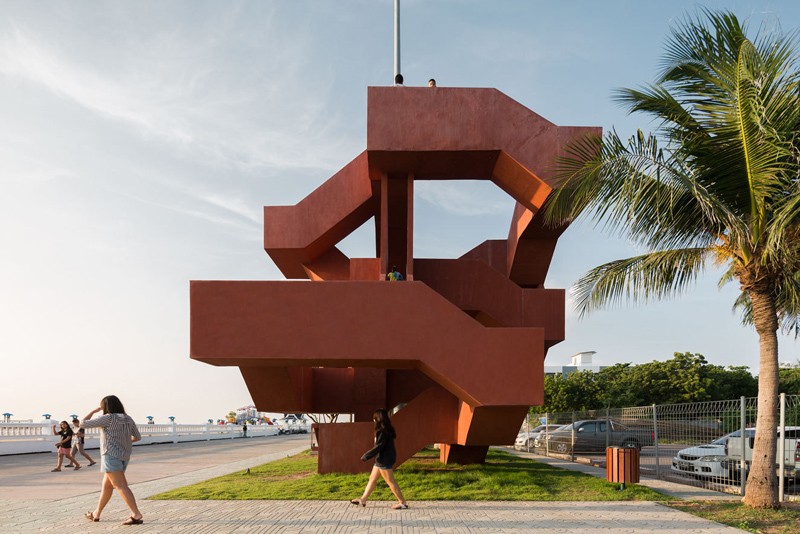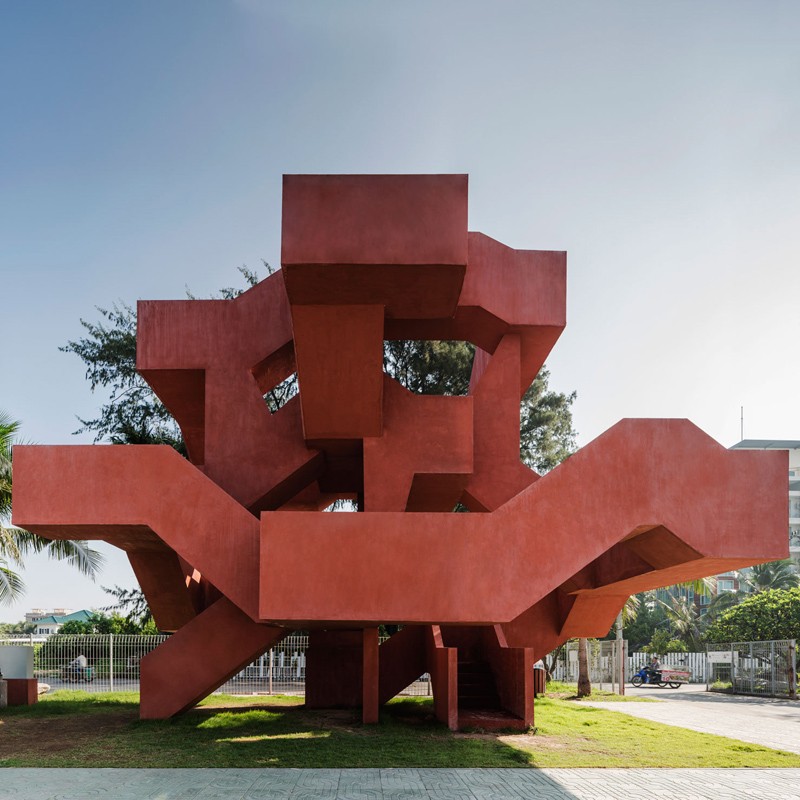 Description from the designers:
The project was started by questioning performances of generic playgrounds today which are facilities for the youngsters to spend time on actively and the adults left aside being passive. Parents and their children are in the same space but their relationships are somewhat awkward. Can we redefine it into a meeting place where they spend time together and relationships in the family are reinforced?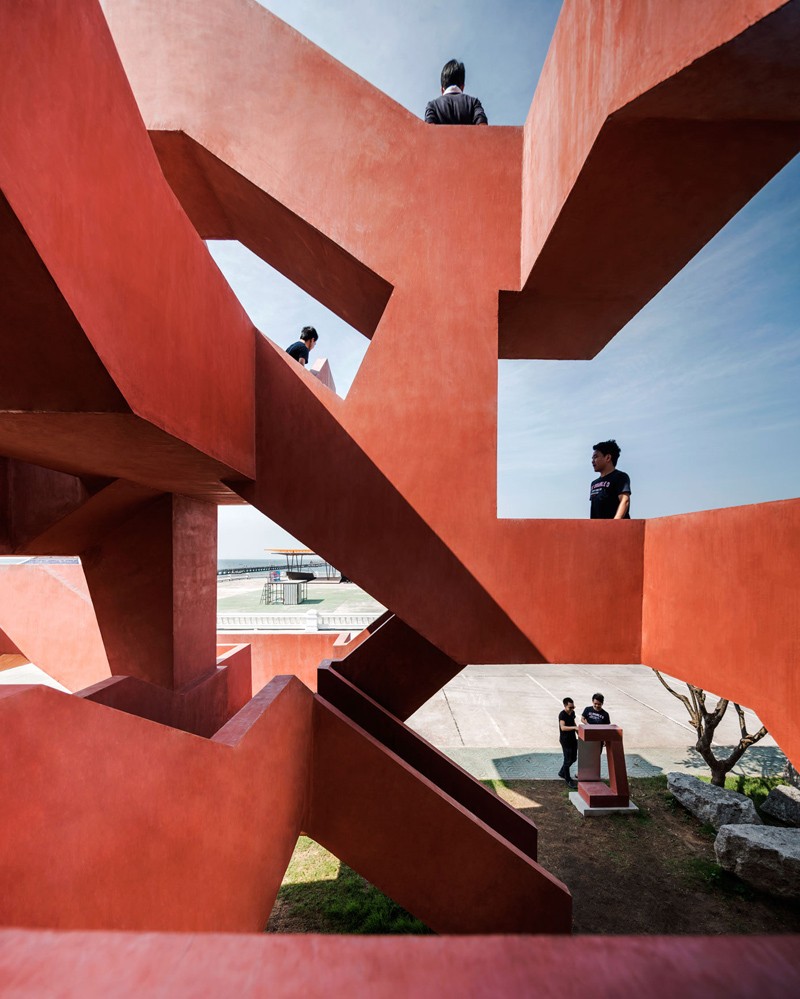 Our proposal for a community playground is a stacking concrete labyrinth that offers many possibilities for children and adults to climb around. The structure offers some tens combinations of routes for families to redefine their relationships. Playing hide and seek in the labyrinth is, for us, an activity that allow parents to spend more time with their kids. The tower is name after the energy one will use to travel up the structure. Walking with normal speed from bottom to top of the tower will consume 10 Calories.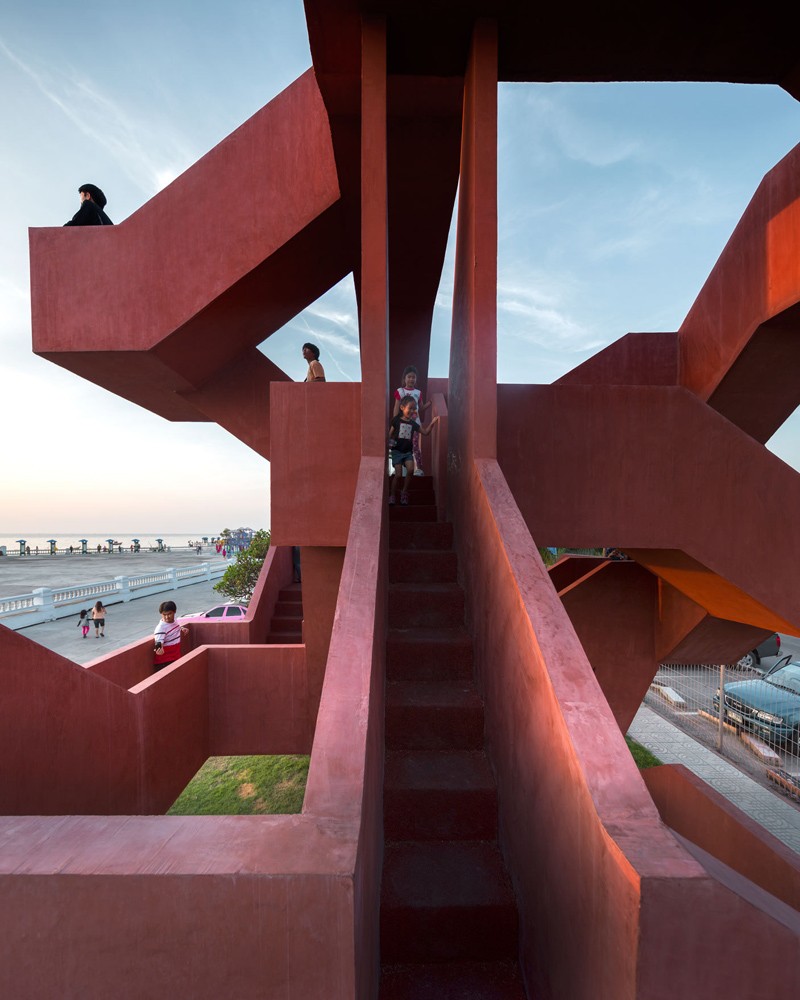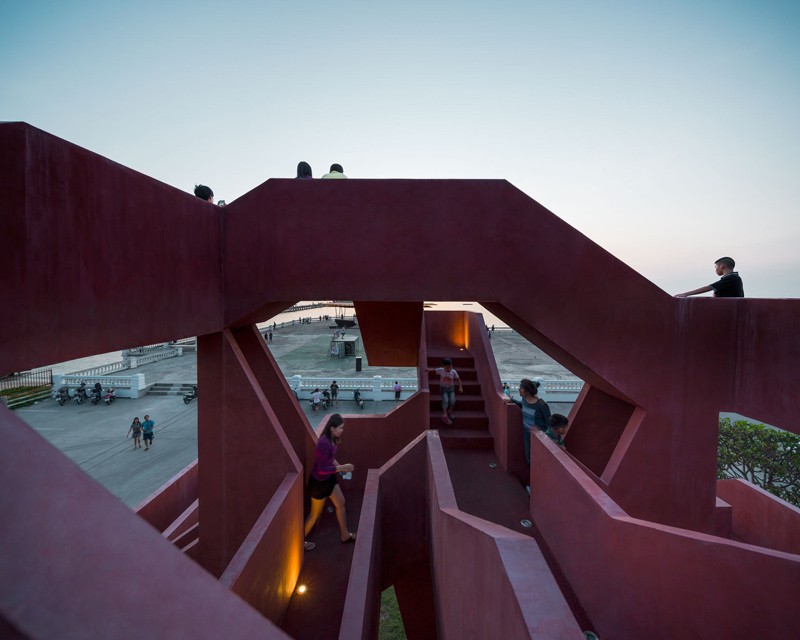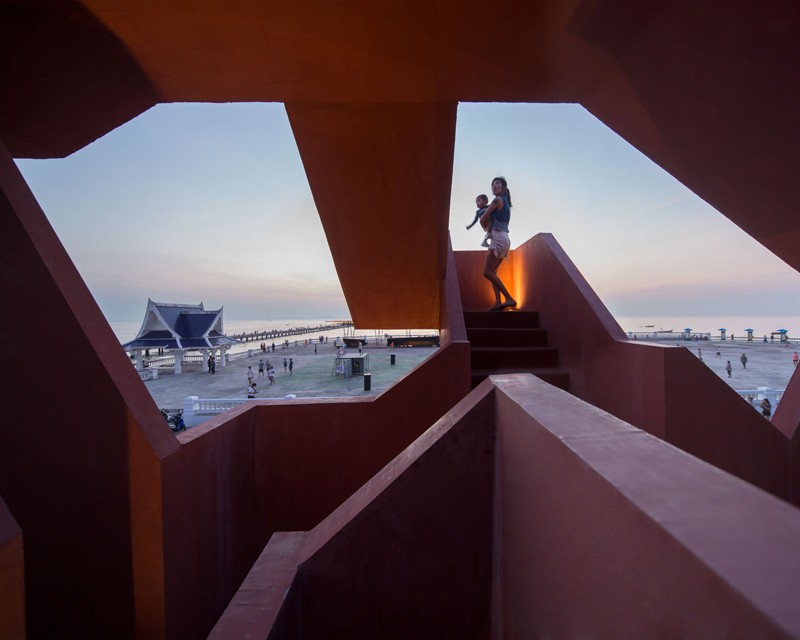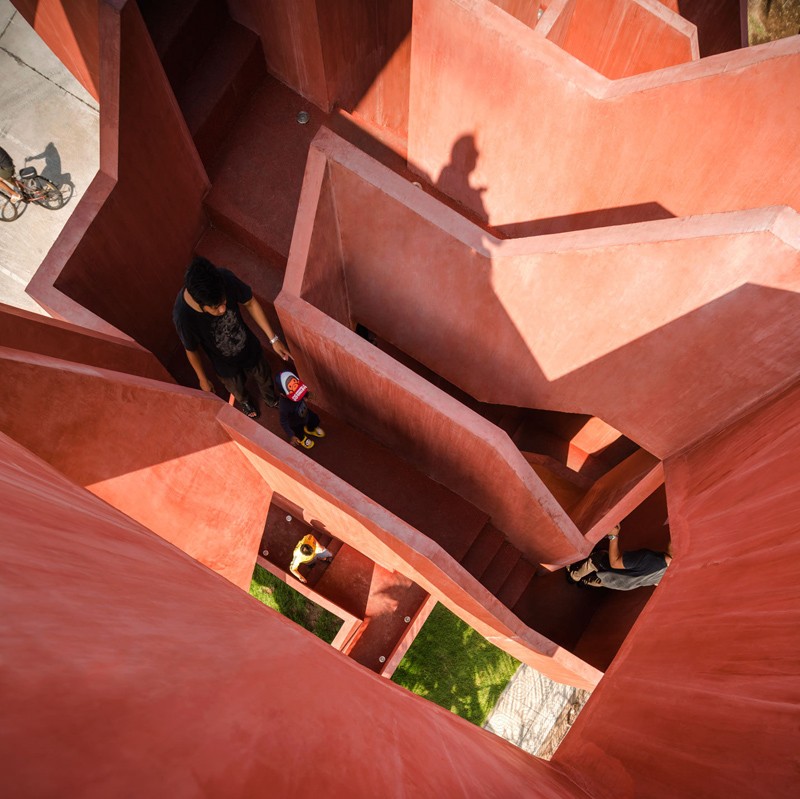 Design: Supermachine Studio
Photography: Wison Tungthunya