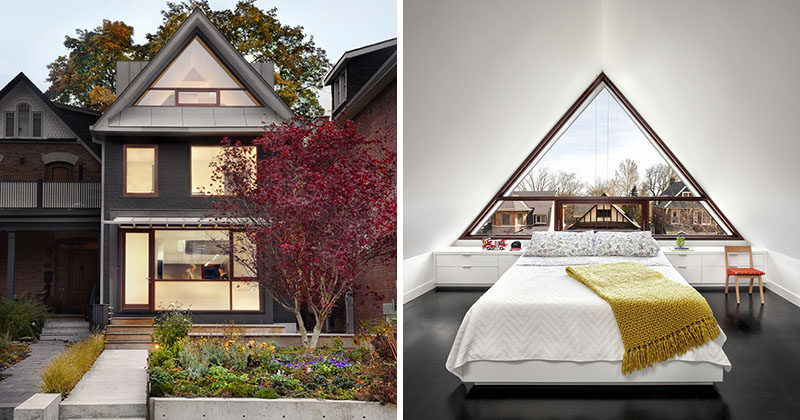 Canadian design firm +tongtong awere asked to renovate a traditional Victorian house in Toronto, and as part of that renovation, they replaced the original gable with a large triangular window that follows the line of the roof.
The large window provides views of the street, and when privacy is required, a custom-made triangular blind that's hidden within the cabinetry can be raised.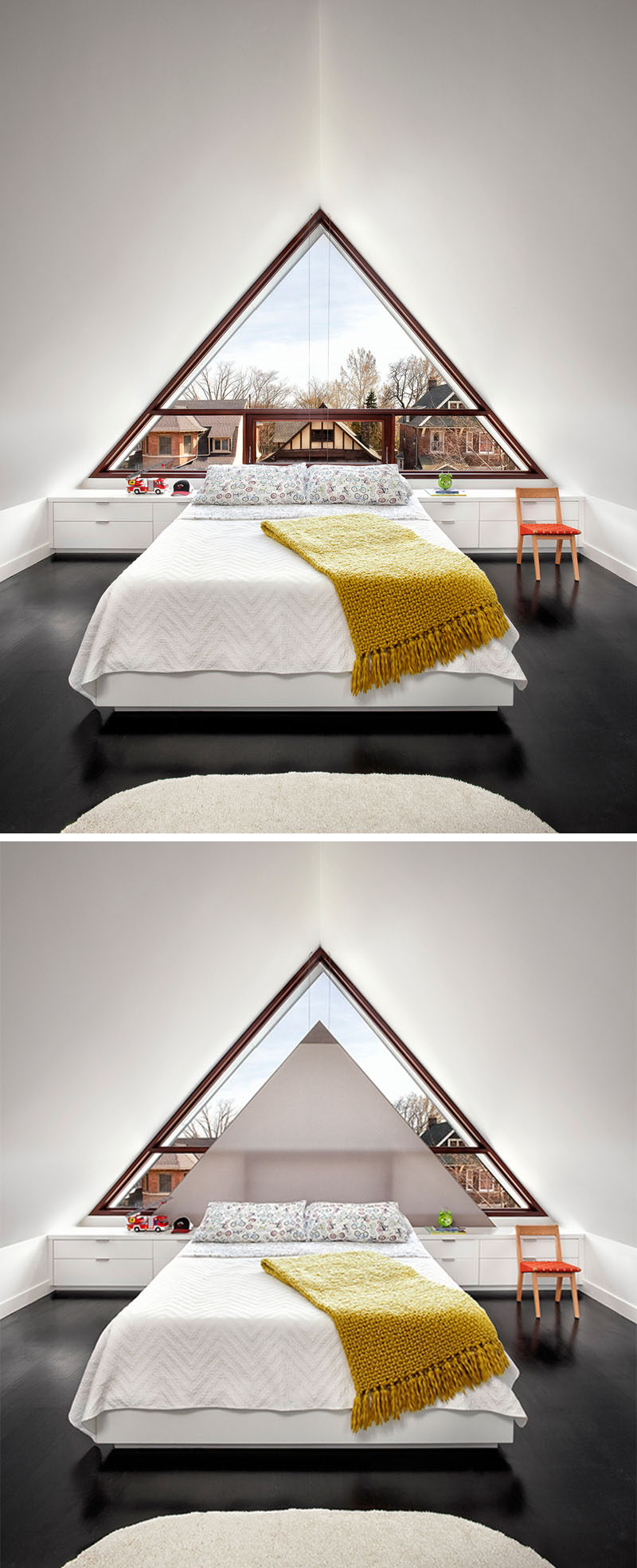 ---
The window, which is located on the third floor of the house, allows plenty of sunlight to flood the bedroom, and also makes the Victorian home look more contemporary when viewed from the street.
---