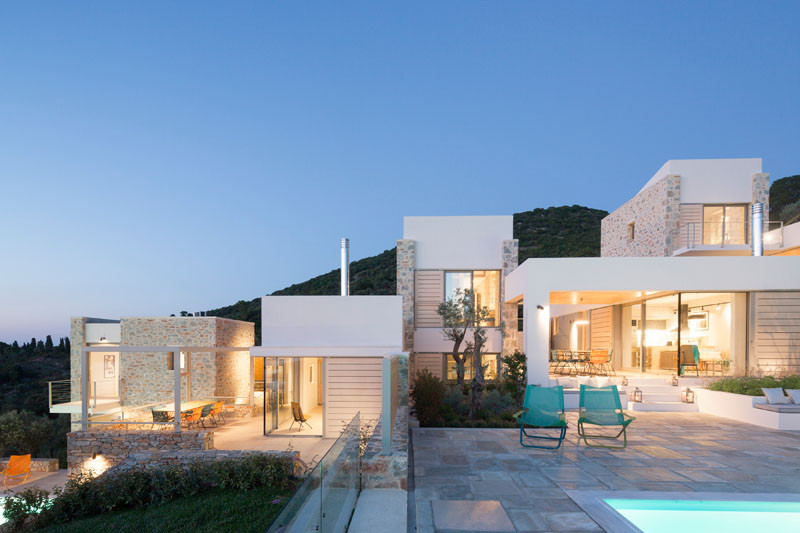 Photography by Nikos Daniilidis
Designed by Greek architecture firm hhh architects, this recently completed complex of three villas is located in a secluded area of Skiathos Island.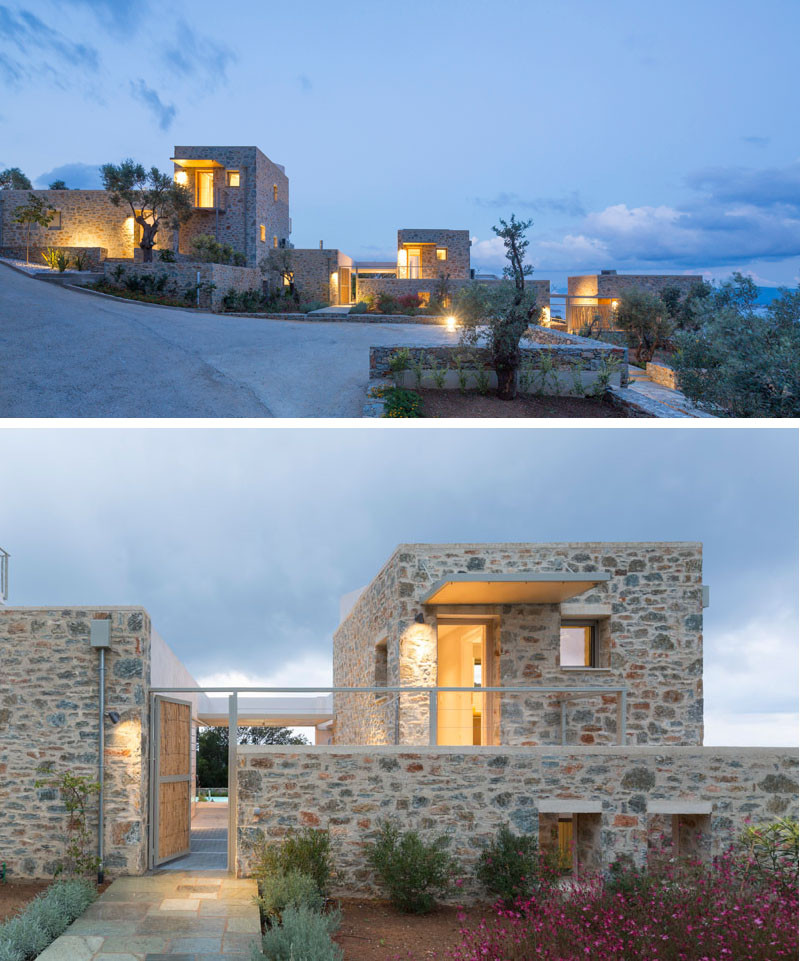 ---
Each villa is made up of two buildings connected through light steel pergolas, bridges and staircases.
---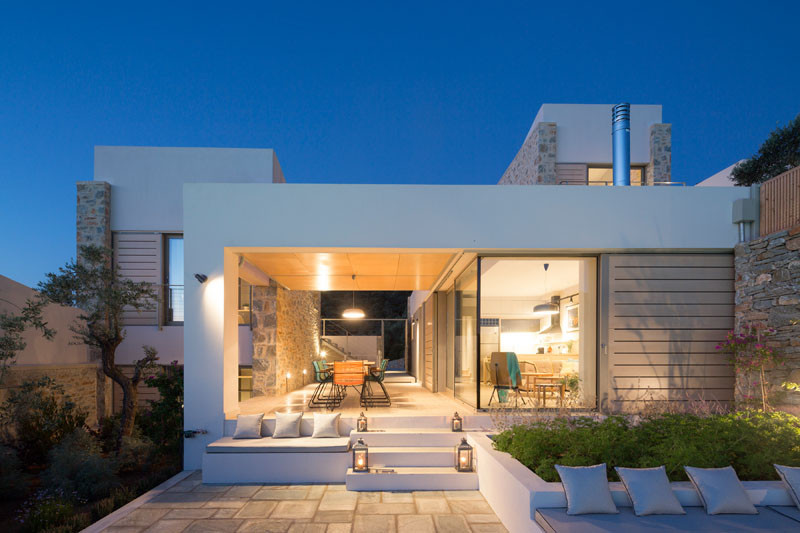 ---
With this villa, we see built-in seating beside the pool.
---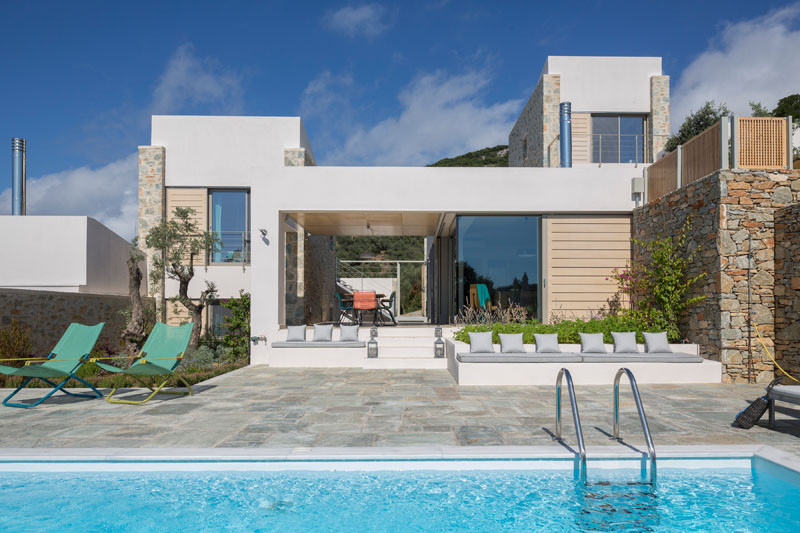 ---
Here you can see the villa next door, that's stepped back to provide privacy.
---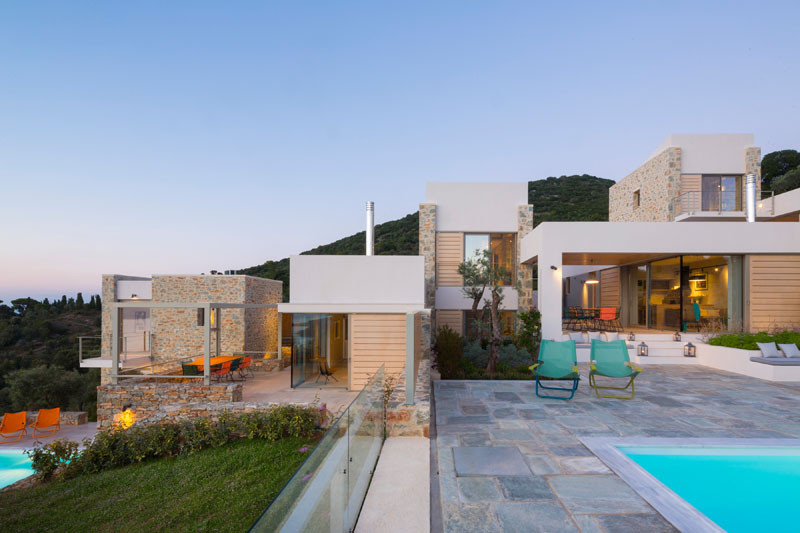 ---
There's a covered al fresco dining area, perfect for entertaining.
---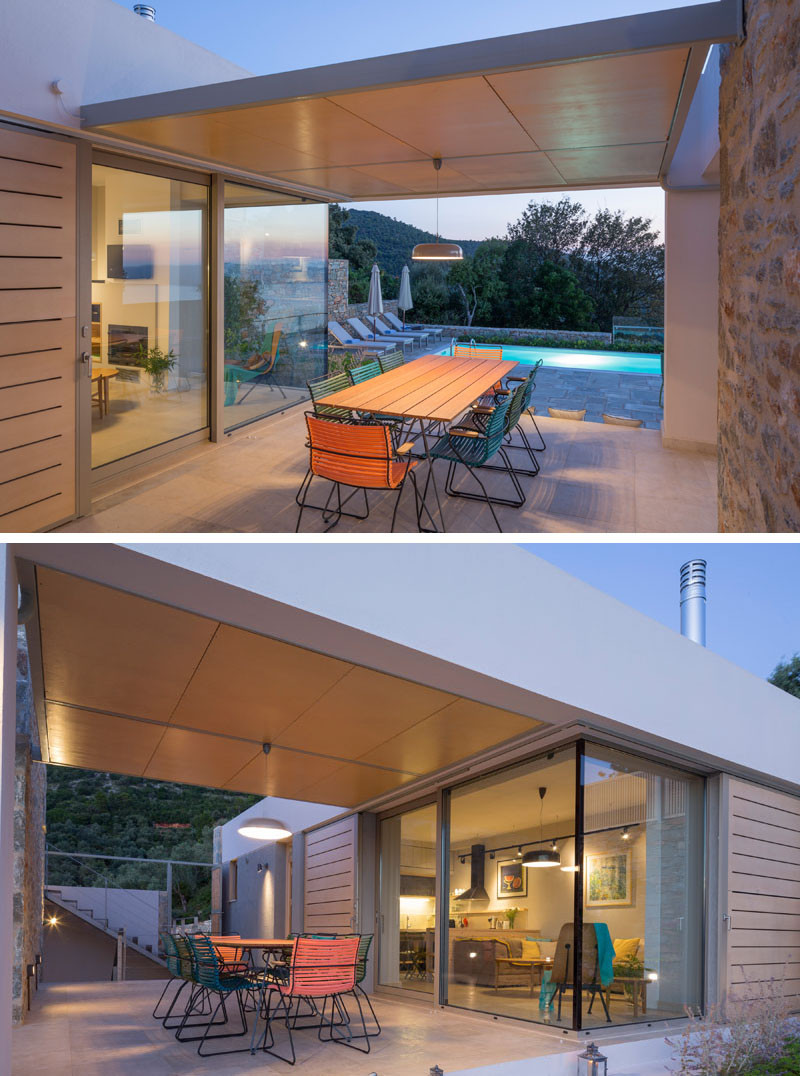 ---
Inside, a small lounge area and kitchen share the space.
---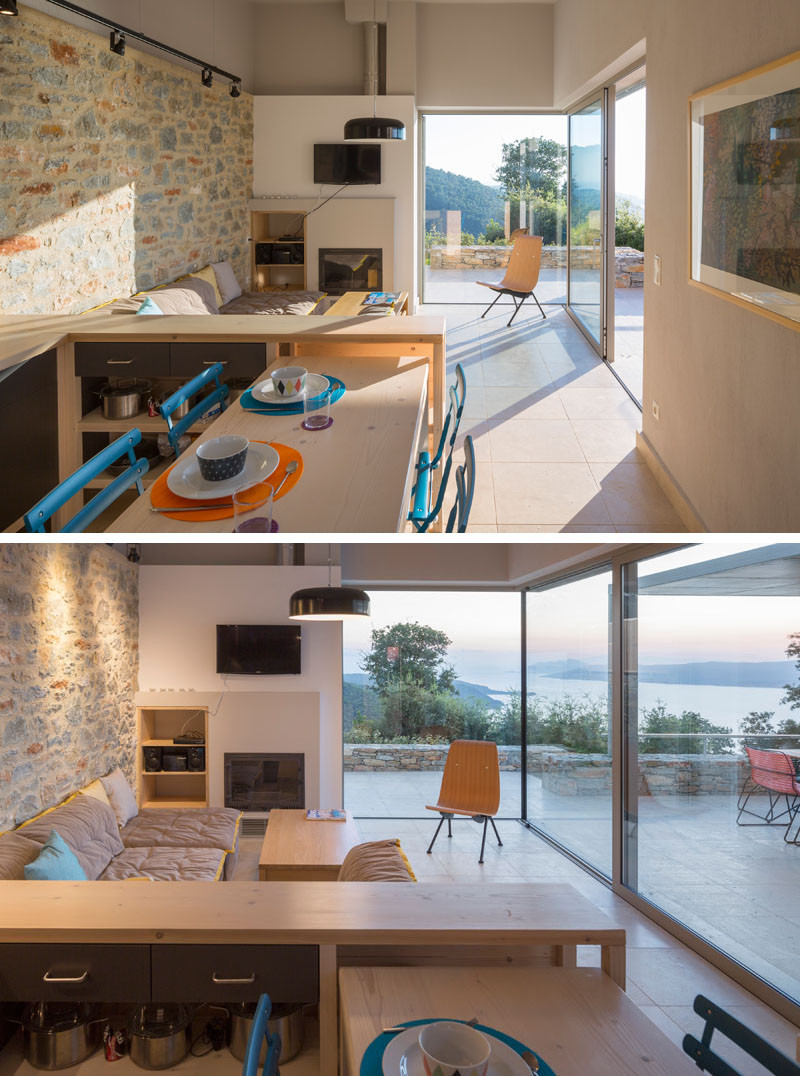 ---
Each villa has two master bedrooms with floor-to-ceiling windows, sea views and ensuite bathrooms, as well as two additional bedrooms.
---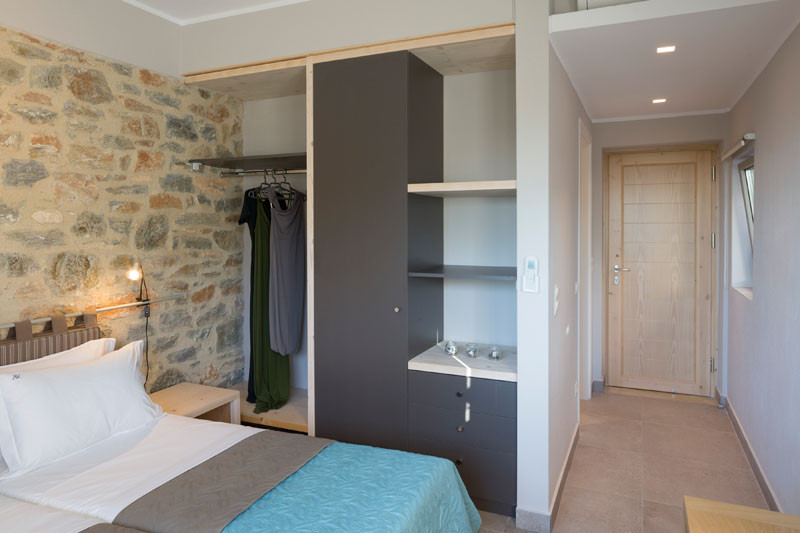 ---
Here, you can see how the villas have an amazing sea view from their position on the island.
---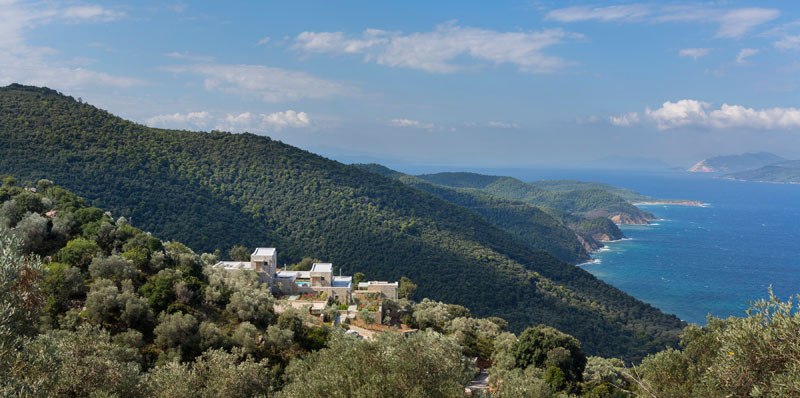 ---