CHRIST.CHRIST.Architects have designed House R, a 4-storey house for a family in Karlsruhe, Germany.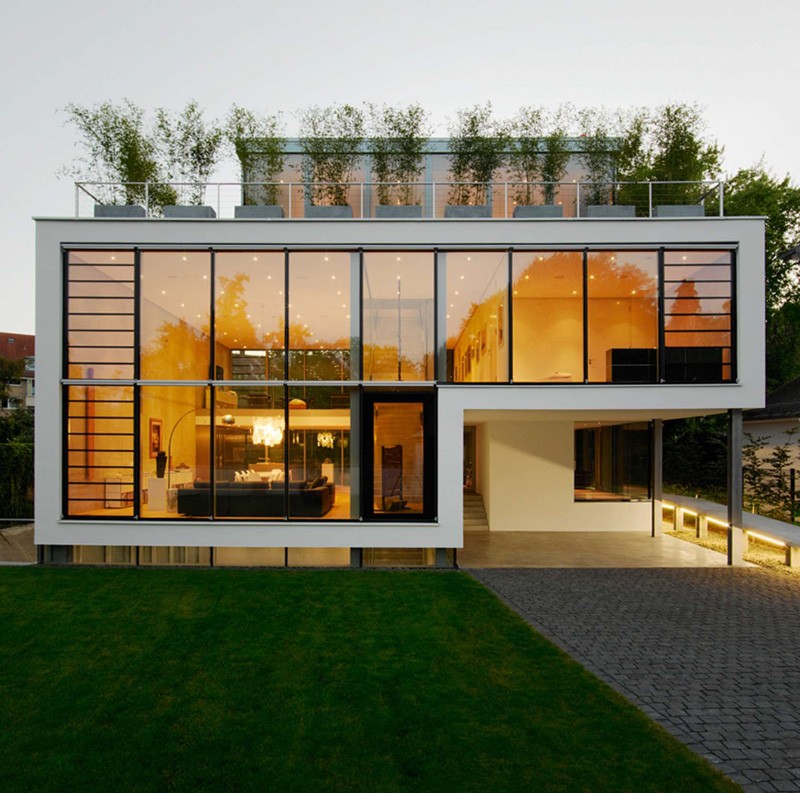 The architect's description
The property once was a part of a northern situated villa. A pavilion which belongs to the historic ensemble is part of the wall, which encloses property at three sides.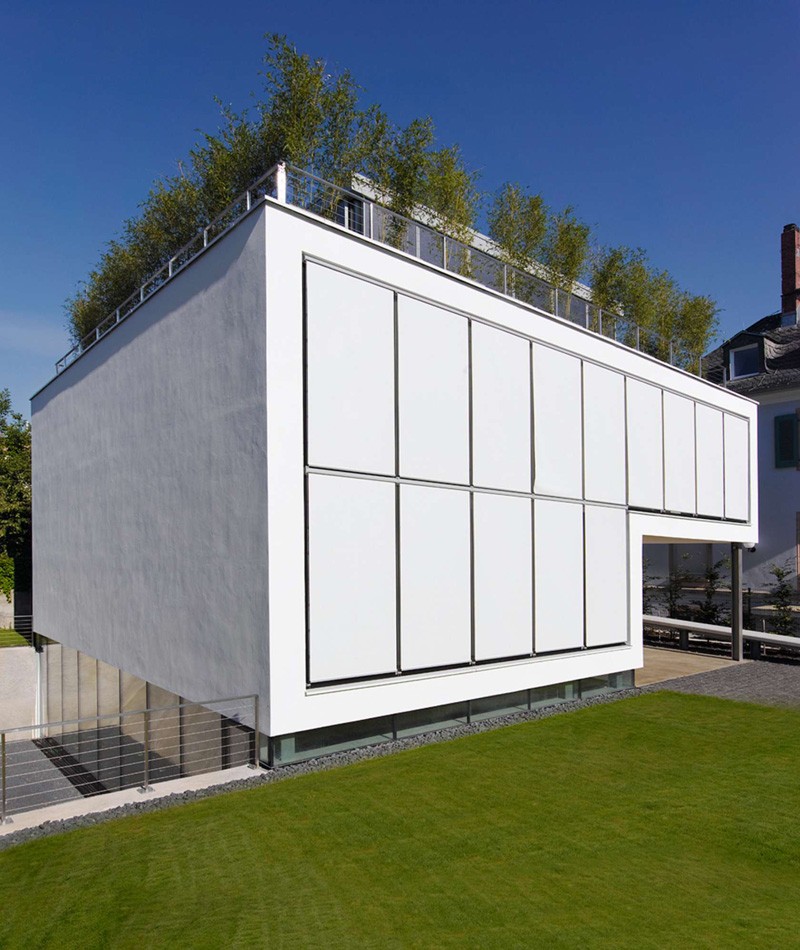 The 4-storey single family house is reached via a forecourt and a ramp. The main entrance on the northern side and a second entrance via the carport lead to the entrance area. The storeys are connected by an open stairway and an elevator. North side ramp and the integration of an elevator refers to demographic development and possible handicap.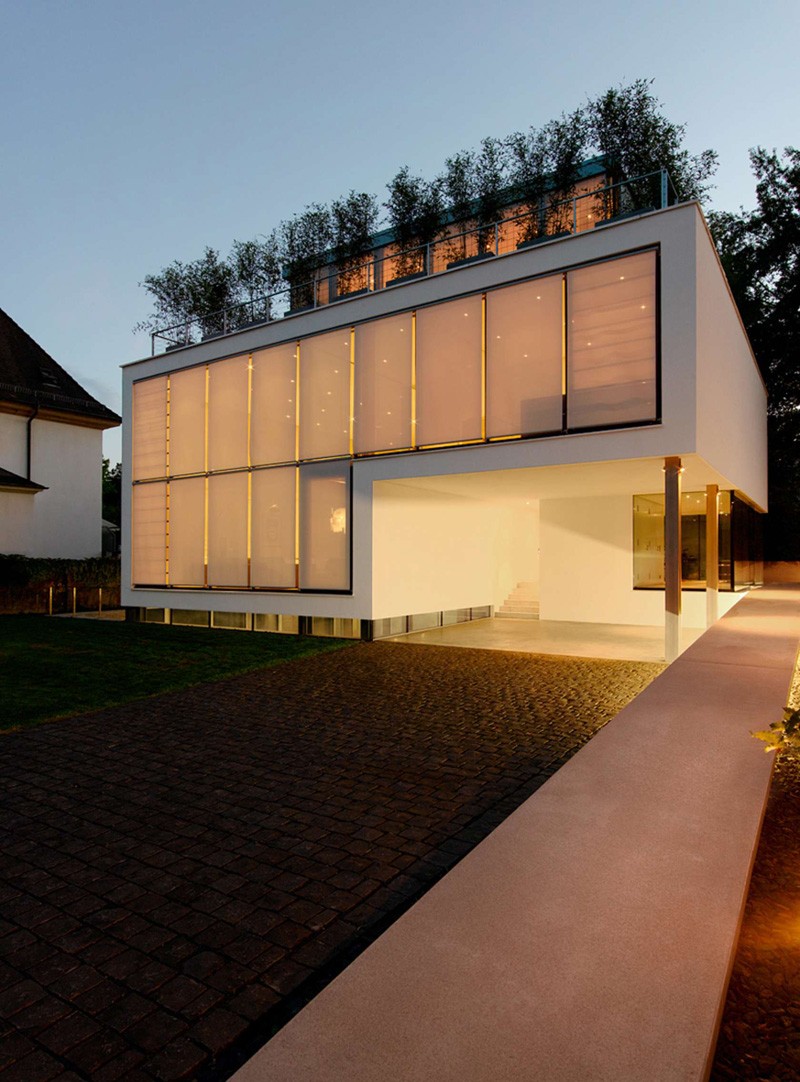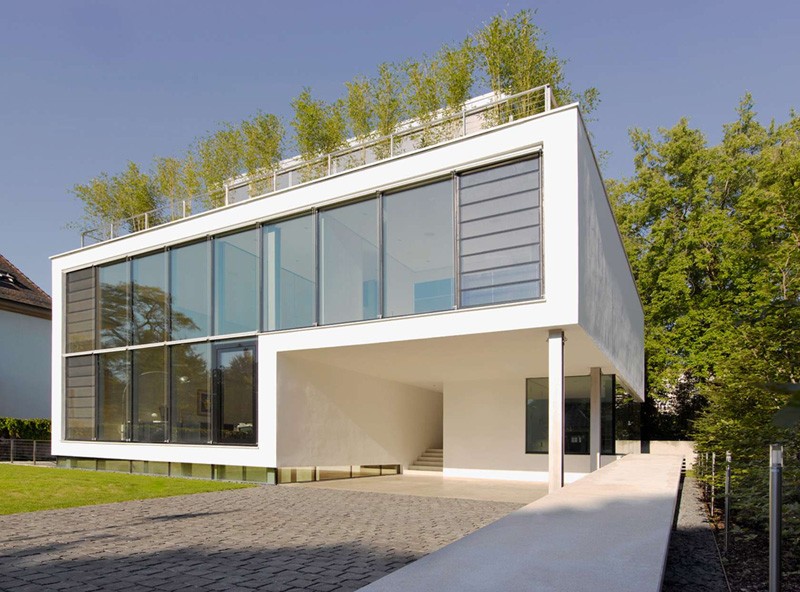 Ground floor: Entrance area, home office, double-height living room with a kitchen and a dining area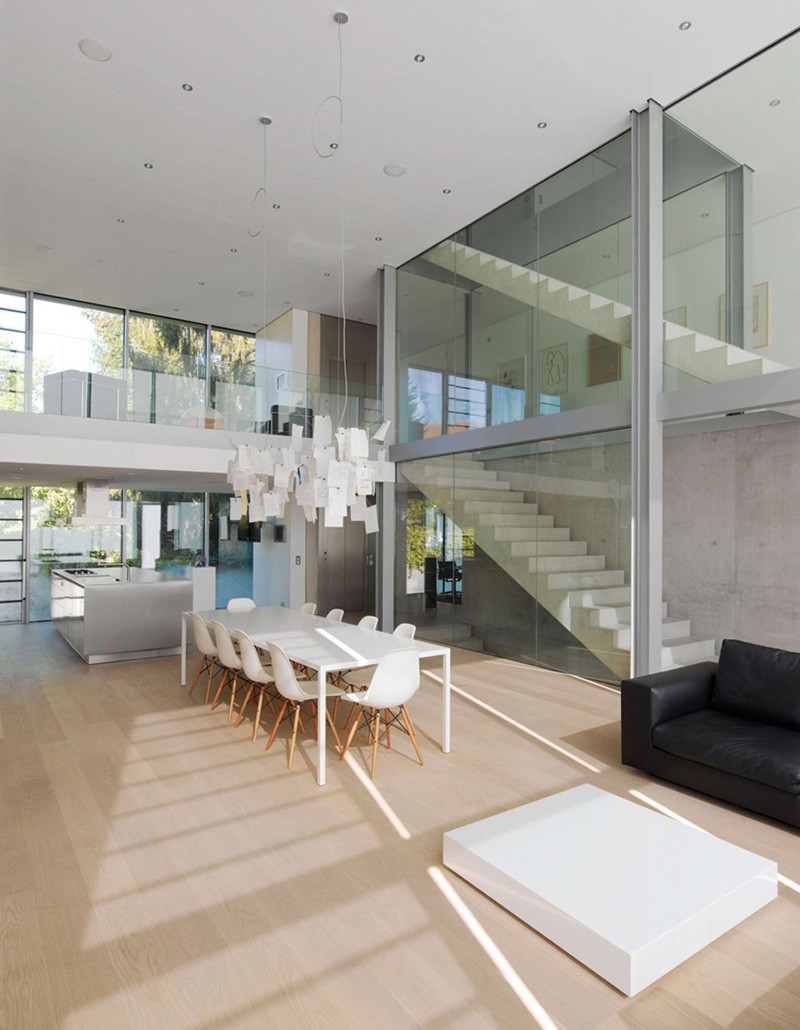 1st floor:Gallery as a more private living area, two children's rooms with dressing room and bathroom.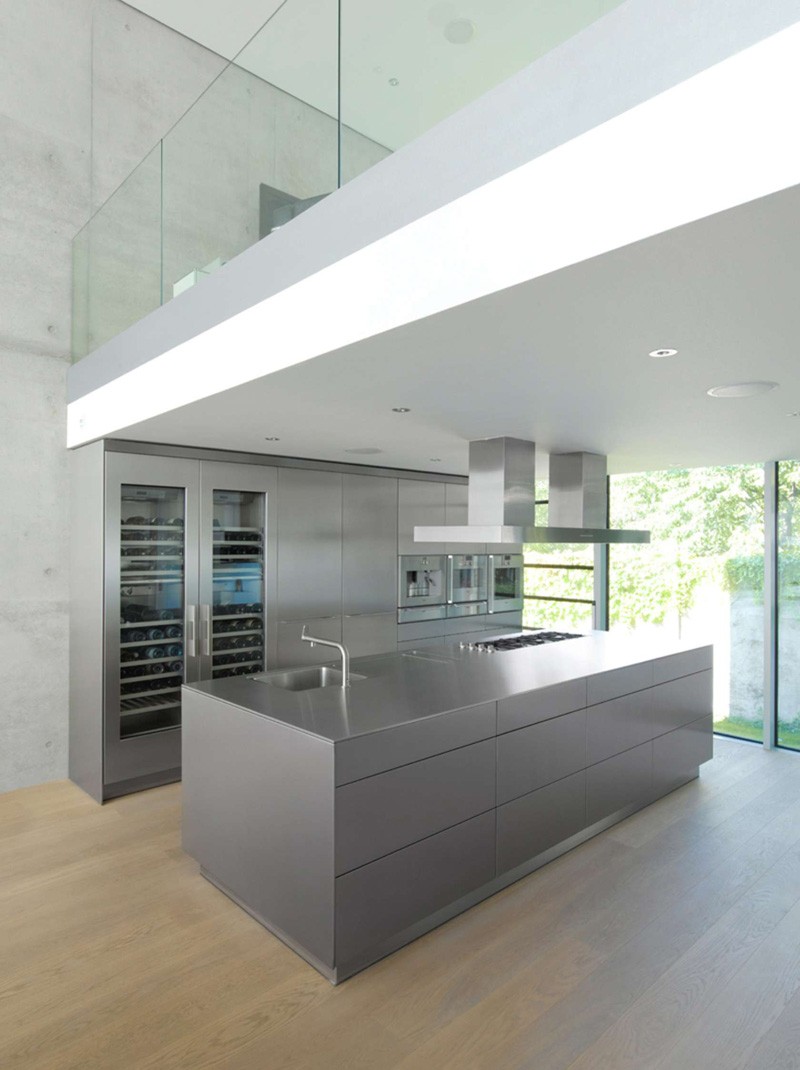 Attic floor: The attic floor with a roof terrace on three sides is reserved for the parents. It is not divided into rooms; the individual functional devices (bed, washbasin, bath tub, bathroom-box and dressing area) are accordingly loft kind arranged.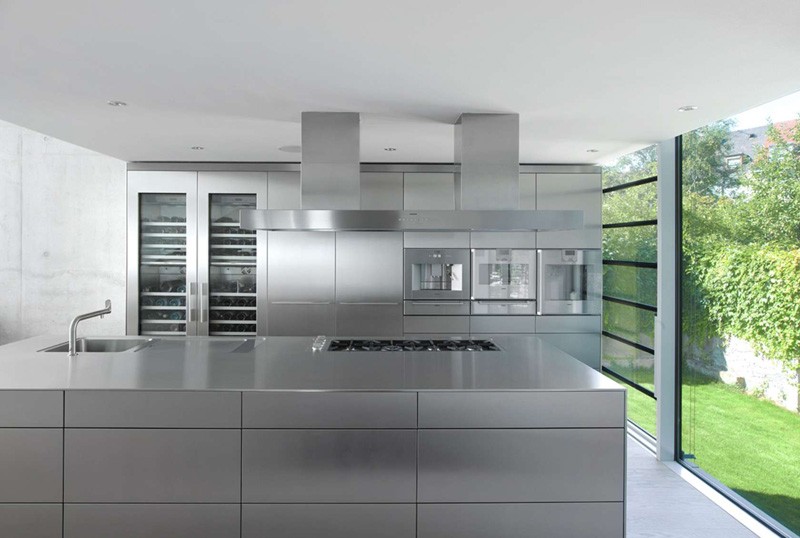 Basement:Swimming pool with a projecting light shaft, guest room, bathroom and the building equipment In order to achieve an optimal exposure to light in the basement the ground floor is floating 1 m above the terrain level whereby a 50 cm high window band could be realised.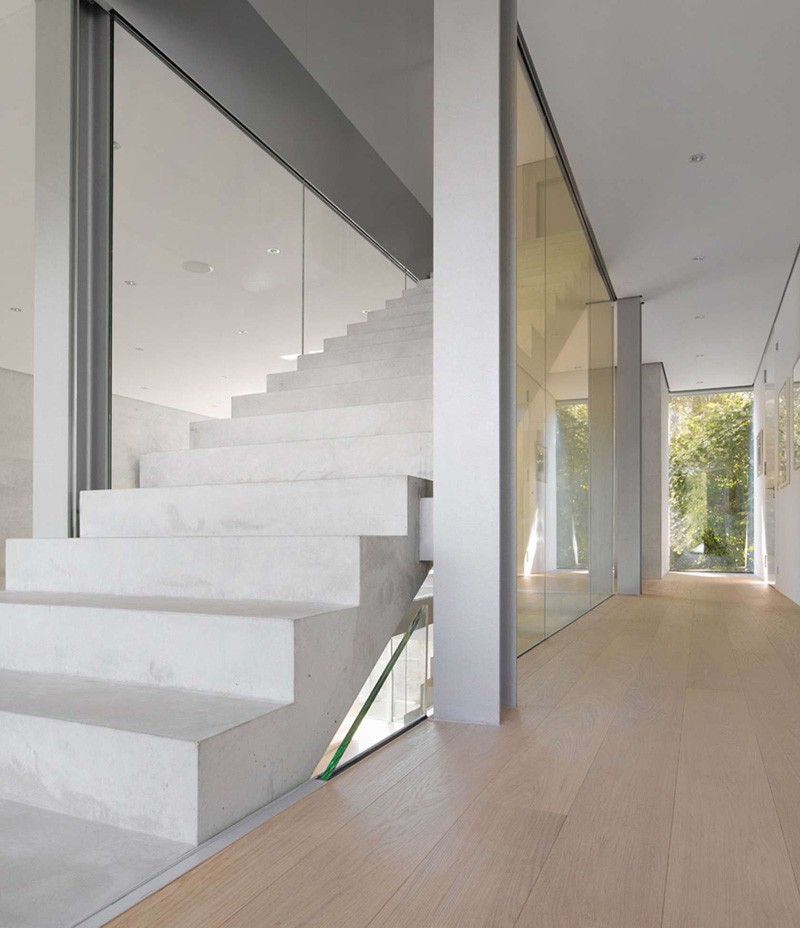 The skylight and the light shaft flood the basement with natural light.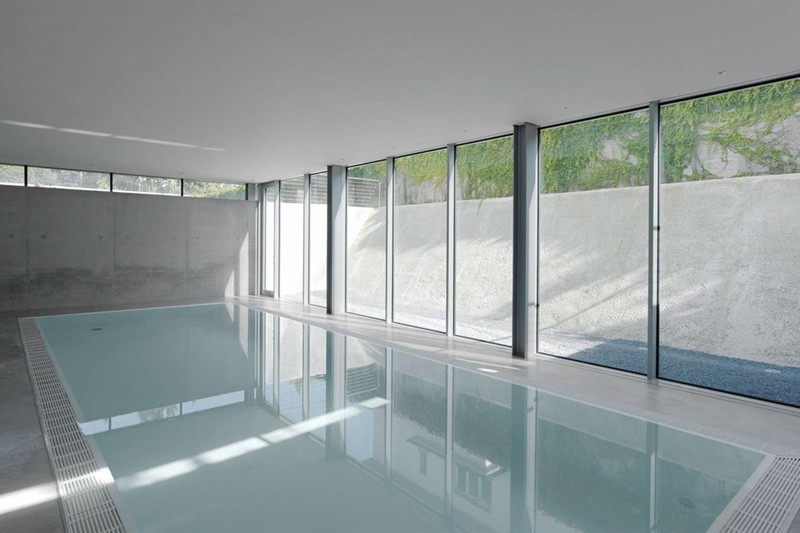 Ventilation and cooling: Cross-ventilation via automatically controlled louver windows. The glass areas are equipped with exterior sun protection, which screens the residents from view at the same time. Because of night cooling and exterior sun protection it was not necessary to install an air condition system. The thermal mass of the concrete walls functions as a cooling storage and are cooling the rooms throughout the day. By the employment of triple glazed windows, highly effective insulation and a solar thermal system an energetically optimized building could be realized.
Architect: CHRIST.CHRIST. Architects
Photography: Thomas Herrmann