Spanish designer Miguel Angel Garcia Belmonte of design company POTT has created SpongeOh!, a collection of lights made from ceramic.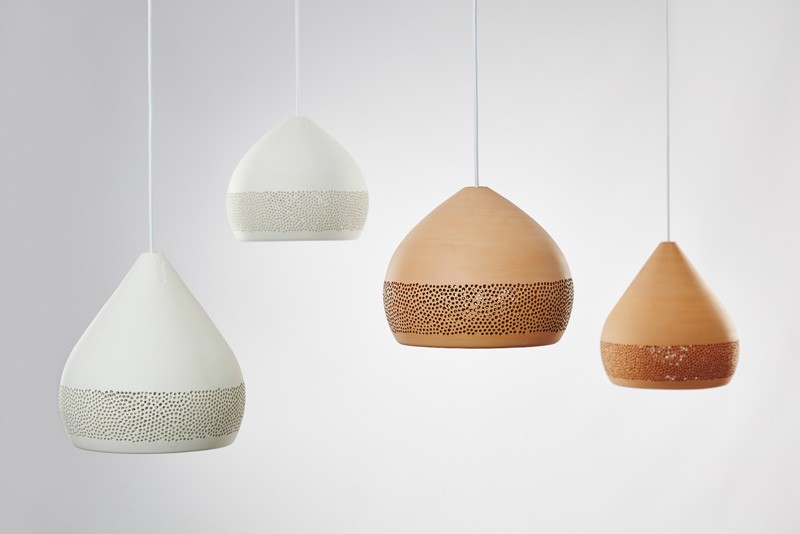 The company's description
In keeping with the studio's previous creations, the new lamps wear POTT's distinctive signature which applies traditional pottery techniques and natural materials to contemporary lighting design. It is the studio's fifth collection.
Designed by Miguel Angel Garcia Belmonte, the new SpongeOh! lamp is a unique lighting element adding nature inspired shapes and organic colors into contemporary interior design. A soft and warm glow slips through the porous skin of each piece, creating a unique and serene atmosphere.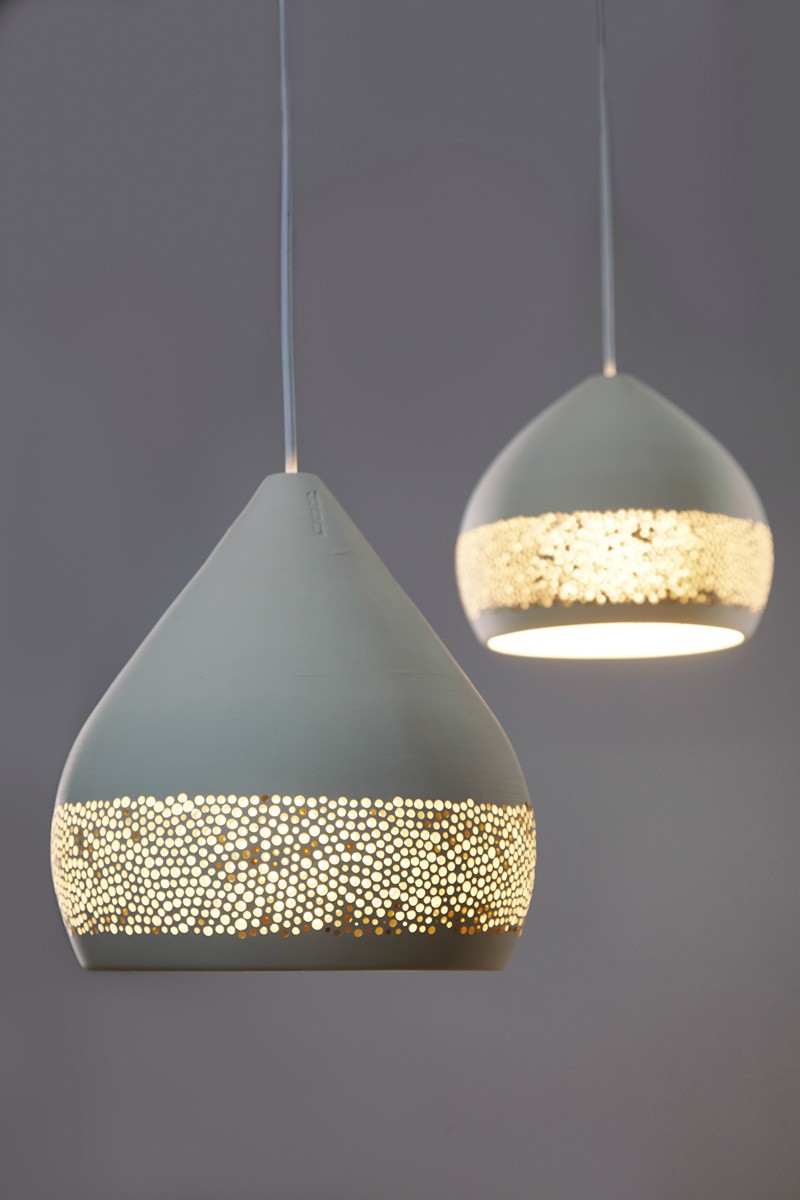 POTT's SpongeOh! lamps are available in two colour choices: soft terracotta and white.
Design: Miguel Angel Garcia Belmonte | POTT
Photography by POTT