Nikken Space Design have designed a chapel in Hiroshima, Japan, that has 100 large hand-carved wooden panels with tree motifs designed by a kimono designer.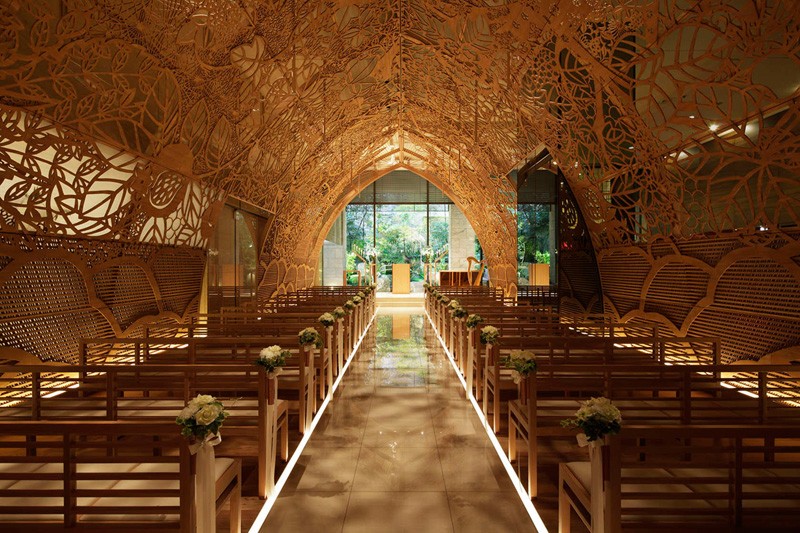 The designer's description
A large tree is the motif of the wooden panel design, called the Power of Flower, which carries the theme of ancestral roots and the prosperity of future generations. Through collaboration with a kimono designer, we were able to associate the various flowers and plants in the design with these concepts by using traditional patterns found in Japanese kimonos.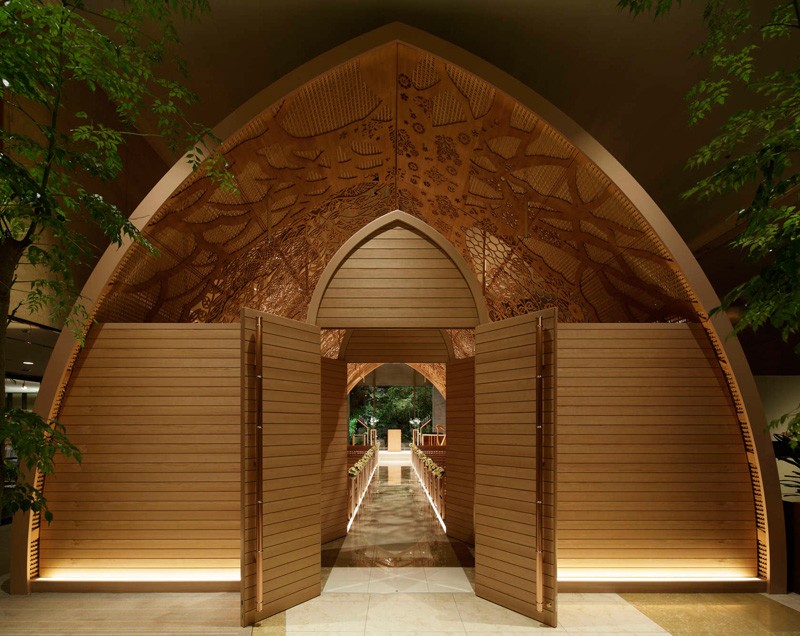 Each wooden panel unit of the chapel measures six feet by three feet. 100 units were used. The half-inch-thick Japanese cypress panels were intricately carved by hand to show the cutwork pattern.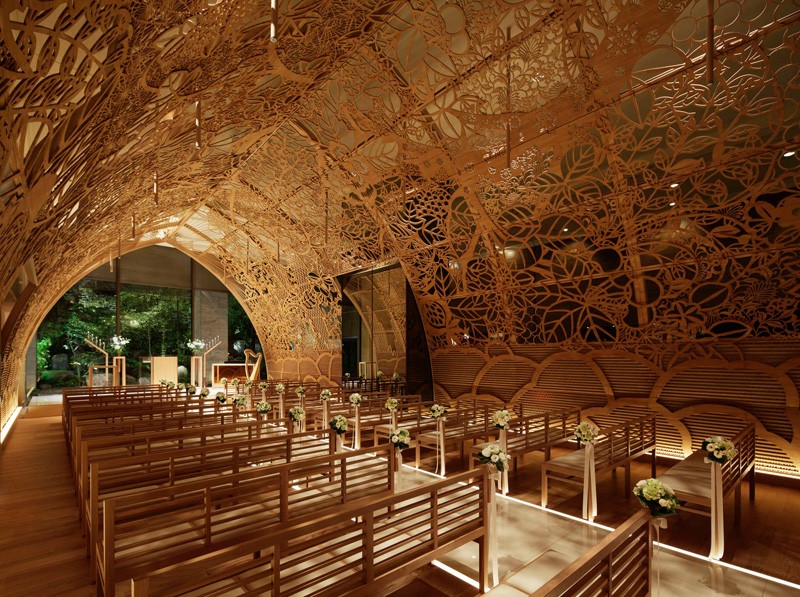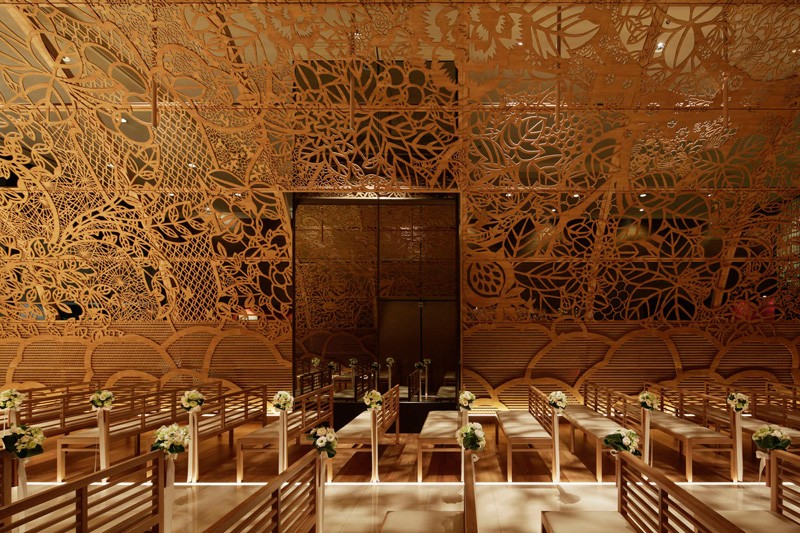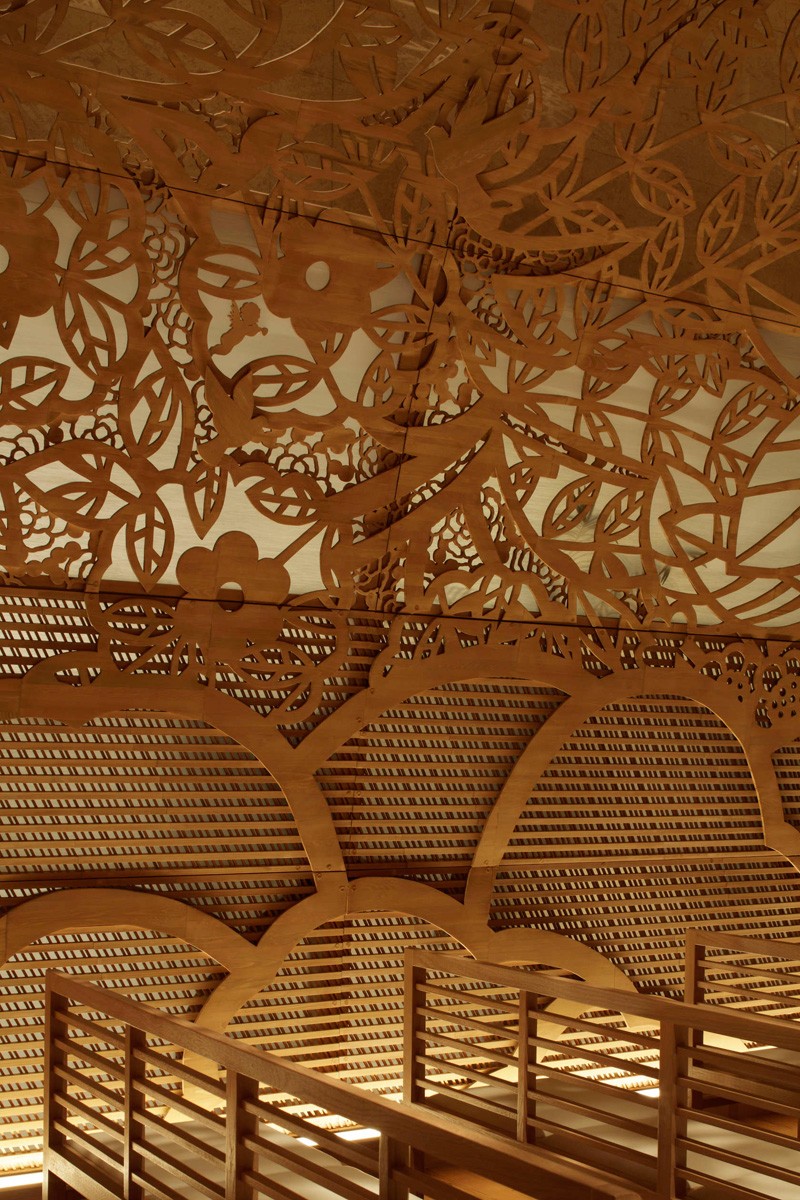 Such huge dimension has made this a wooden dome chapel of an unprecedented scale, even within Japan. Lighting filtering through the dome's wooden cutwork casts shadows on the aisle of the chapel like sunlight through the trees, creating an illusion that the couple are being blessed in a sun-dappled forest.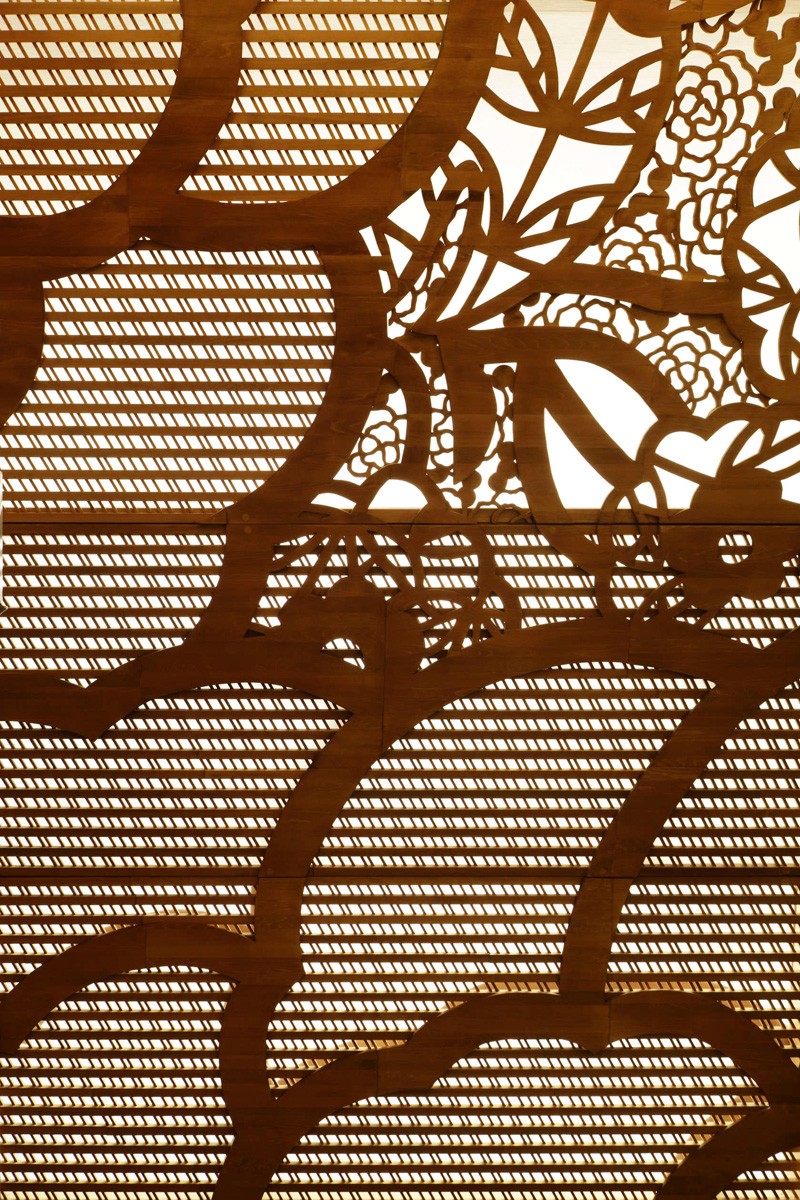 Design: Nikken Space Design
Photography by Nacasa & Partners