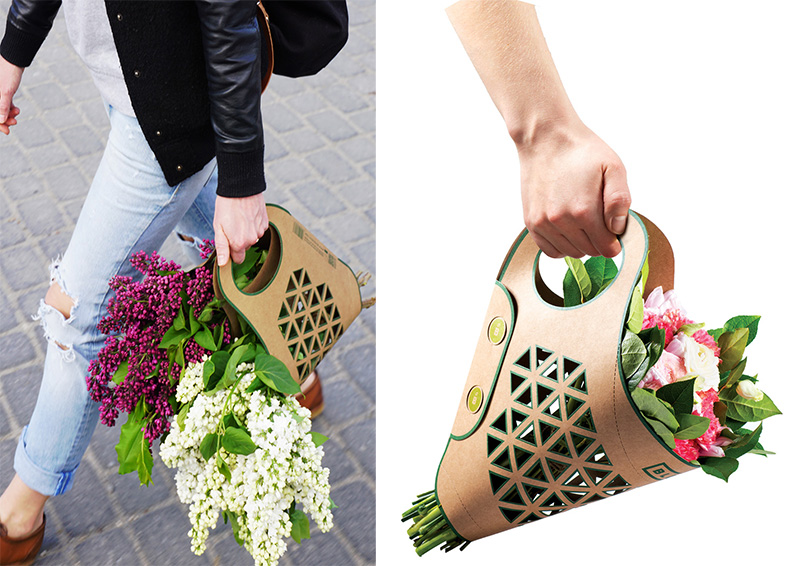 Designer Adam Groch has created BLUMA, a new way to carry flowers.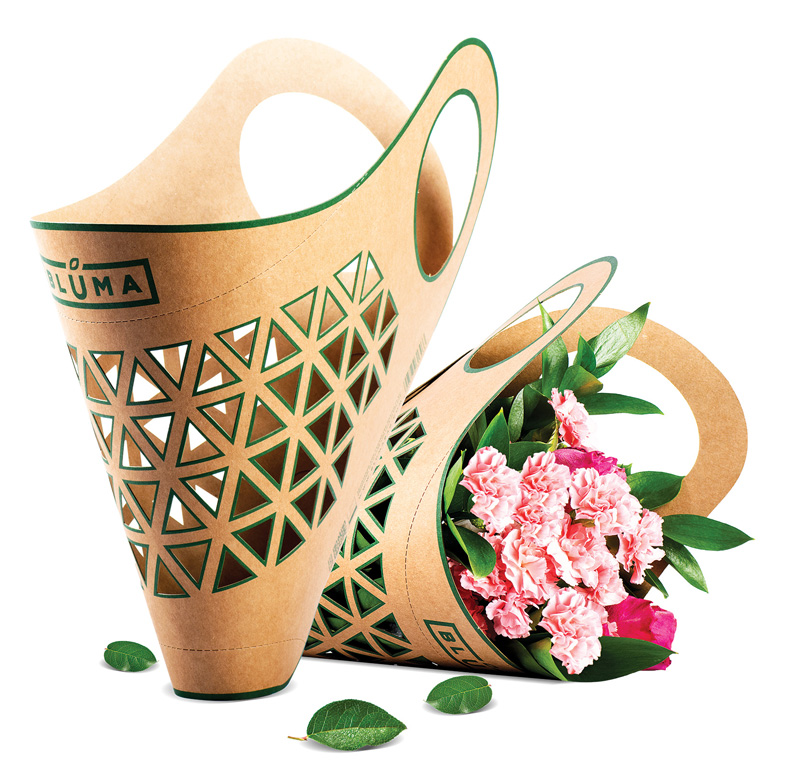 The designer's description
You do not have to worry what to do with flowers now, when you ride a bike or run for a meeting. Thanks to BLUMA we can carry flowers comfortably and practise sport, stroll in elegant outfit or go for an evening supper at the same time. The handle is ideally dimensioned for ergonomic handling and even a heavy bouquet will not disturb in any all-day activity.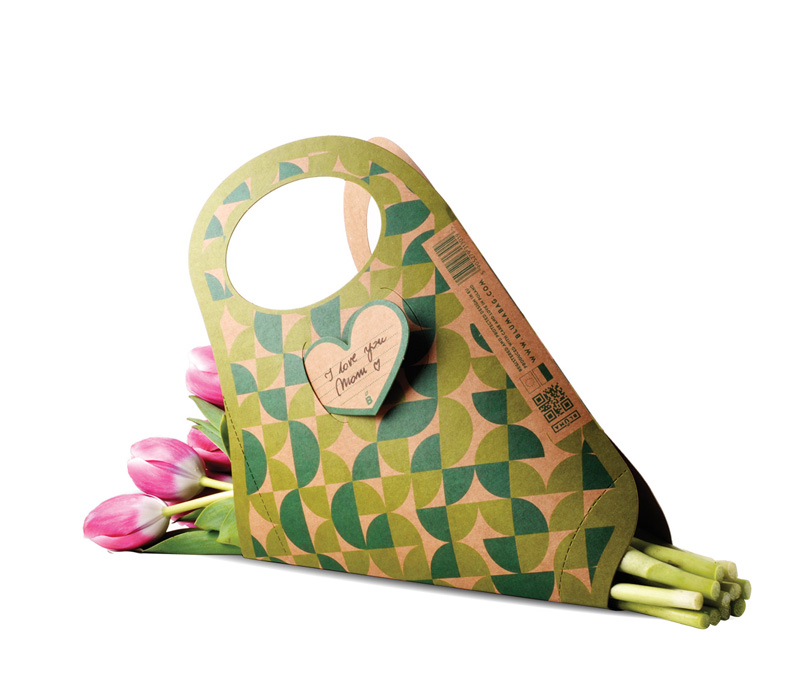 BLUMA has been made from one part of stiff cardboard. The bag can be folded with three simple movements, without using scissors or glue. It is enough to fold paper in indicated places to form a container with a handle to be held in a hand. If necessary, you can easily tear off a lower and upper part of the bag to fit a bigger bouquet. There is a cut on the side, where you can put a card message or a business card.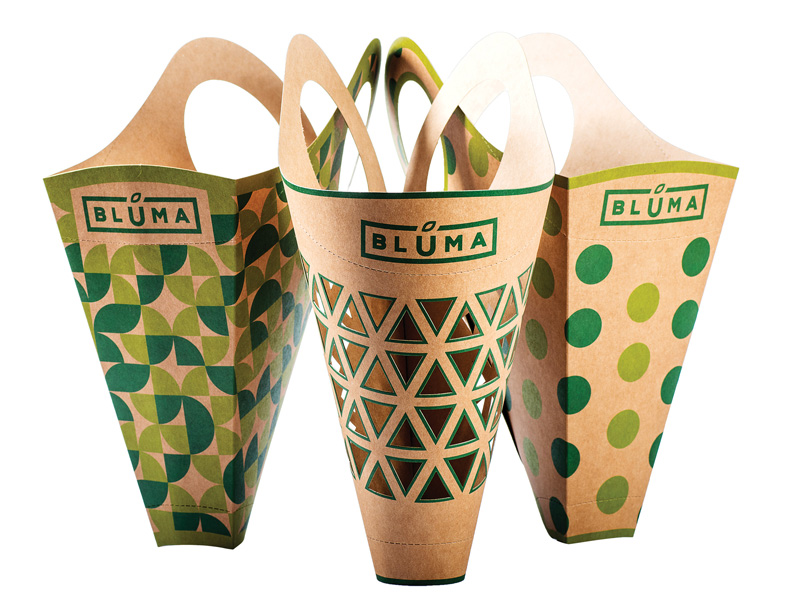 The bag is very light (50-55g), as it has been made from a special cardboard, with increased resistance to water. Therefore, this product can be used many times.
Design: Adam Groch