Boora Architects together with Myriad Harbor have designed the offices of Airbnb in Portland, Oregon.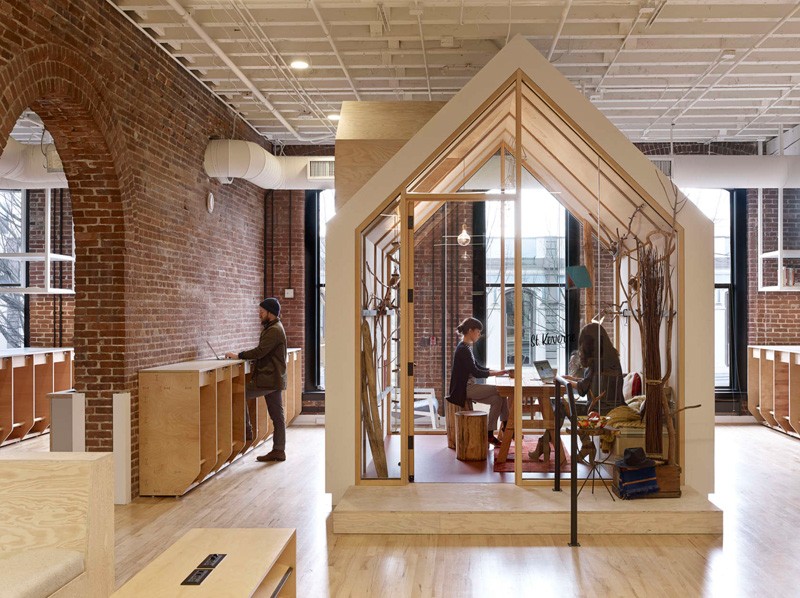 The designer's description
Airbnb's Portland office revolutionizes work by creating a space that invites employees to Belong Anywhere. The design dissolves the idea of a desk as an individual's address at work.
This is replaced with the spatially efficient "landing spot", a veritable swiss army knife of storage/workspace/team identity. From here the office is a landscape of shared amenities; comfy lounges, communal tables, standing monitor stations, even a tree house.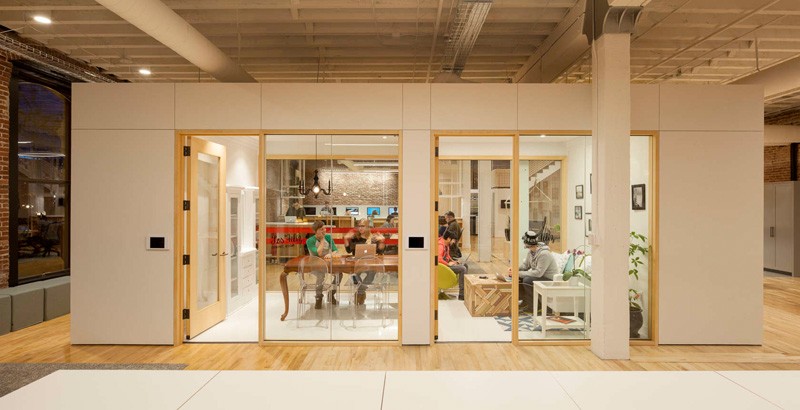 Seventy percent of the furniture is locally fabricated, custom built for the CX workflow. The office could traditionally be considered a call center but there isn't a phone or cubicle in sight. This is the sharing economy fully expressed in a work environment for the first time.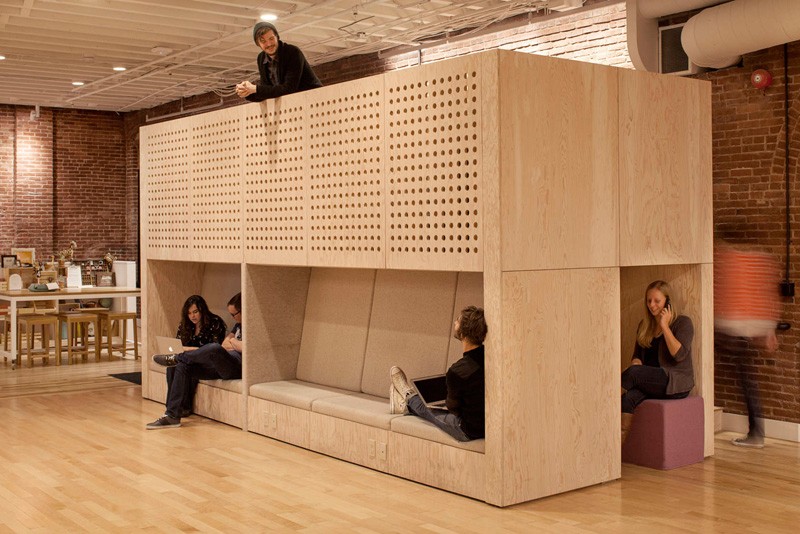 It took an unorthodox project team to bring this to life in under 8 months; both in the architect/designer relationship and with the local Airbnb employees.

The Airbnb internal Environments team came to Boora, the architect of record, with an ambitious conceptual design and the 'simple goal' of revolutionizing work.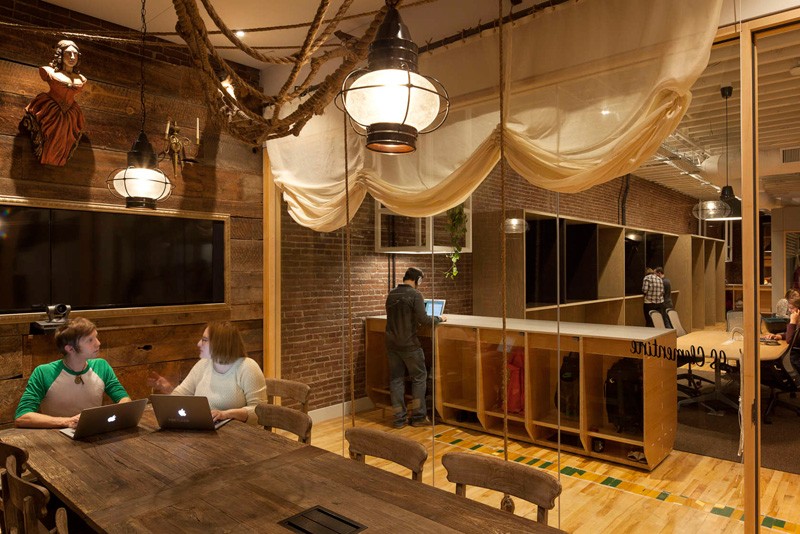 Boora's expertise in workplace design and local knowledge made them a great partner to execute this innovative project in a compressed timeline without sacrificing quality or detail.

Boora generously invited us to work side by side with them at their office as we co-developed the design. We see this as a unique relationship and a great model of how an internal project design team and architect of record can work together.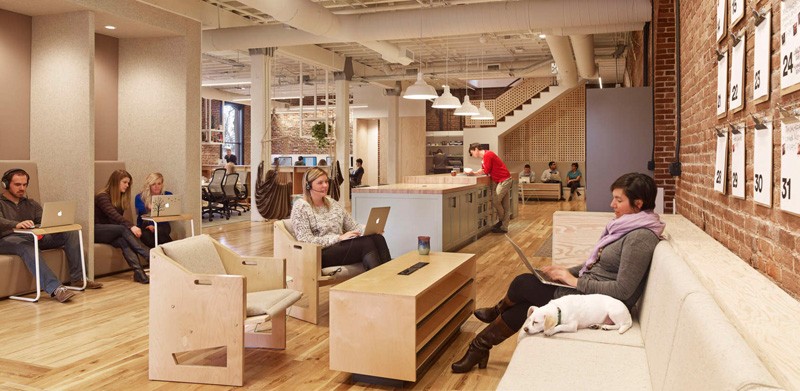 Rather than hiring an interior design firm to build out the traditional Airbnb listing based conference rooms we led the local Airbnb employees in a two month design workshop. Thirteen teams of five conceptualized, shopped and installed each of the conference room interiors. The resulting spaces are transportive worlds within the office and earned a deep level of employee engagement with the new space.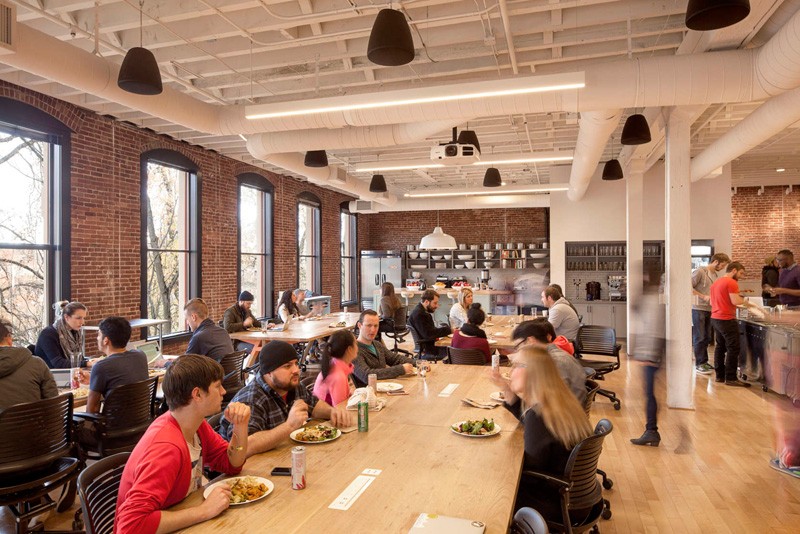 Design: Boora Architects and Myriad Harbor
Photography: Jeremy Bittermann