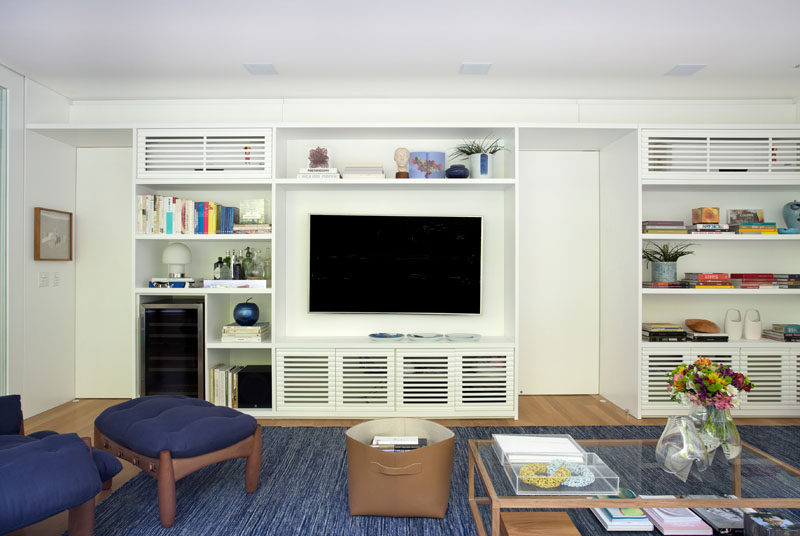 Quite often, we come across interiors that have air conditioning units just hung straight on the wall. They look clunky, don't blend in, and can be a bit of an eyesore.
But sometimes, like this apartment in Rio de Janeiro, designed by Yamagata Architecture, you barely even notice that there are air conditioning units in the room, because they put some effort into hiding them.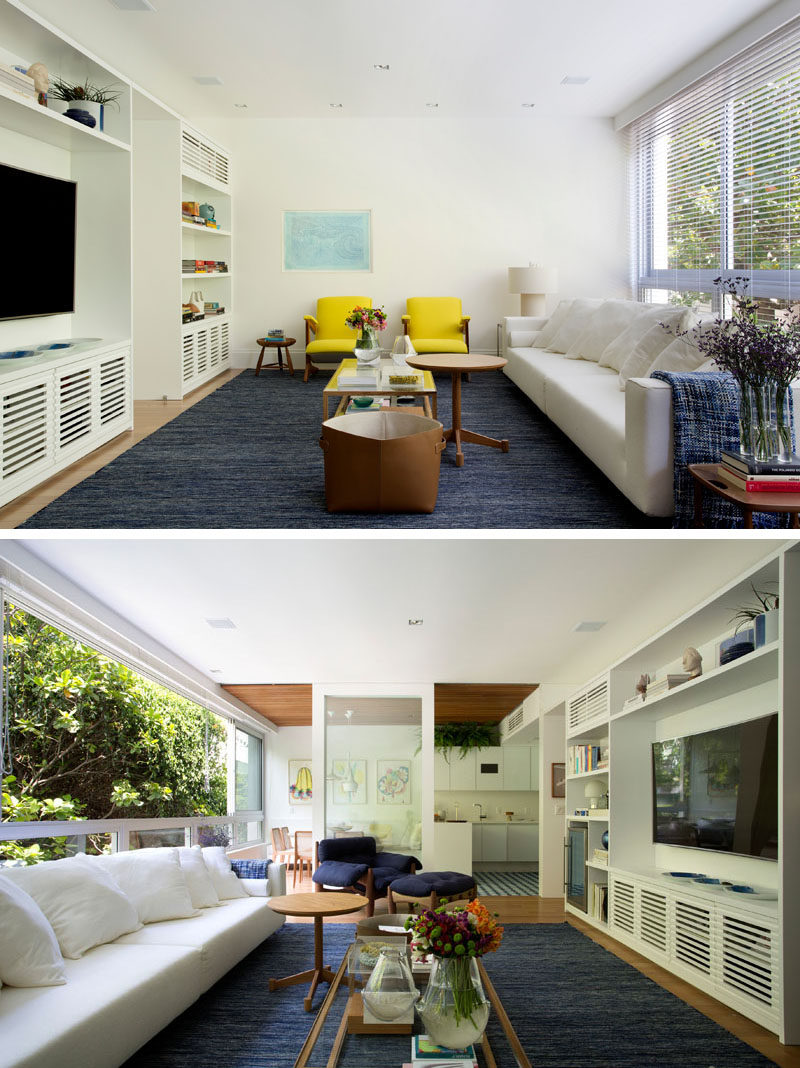 We can see that the designers have hidden the air conditioning units within the built-in cabinetry that runs the length of the living room.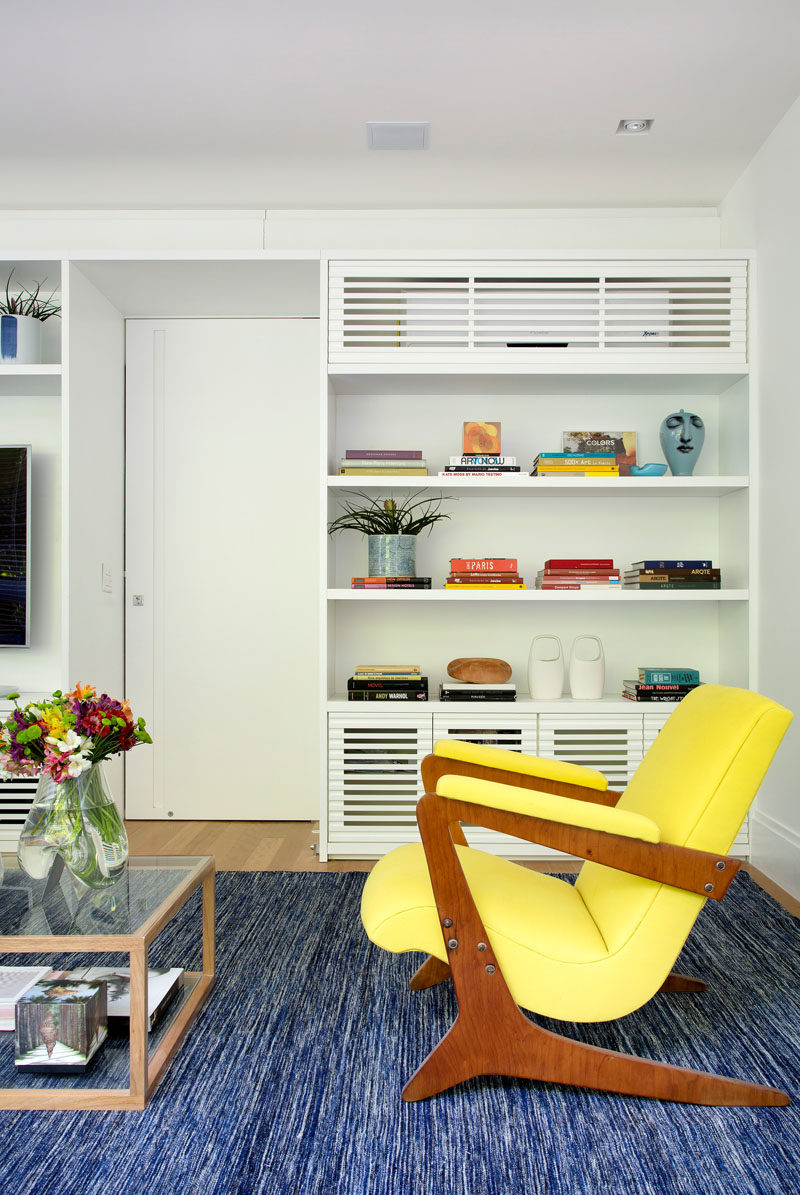 Slatted sections allow the air from the AC units to flow, as well as match the cabinetry below.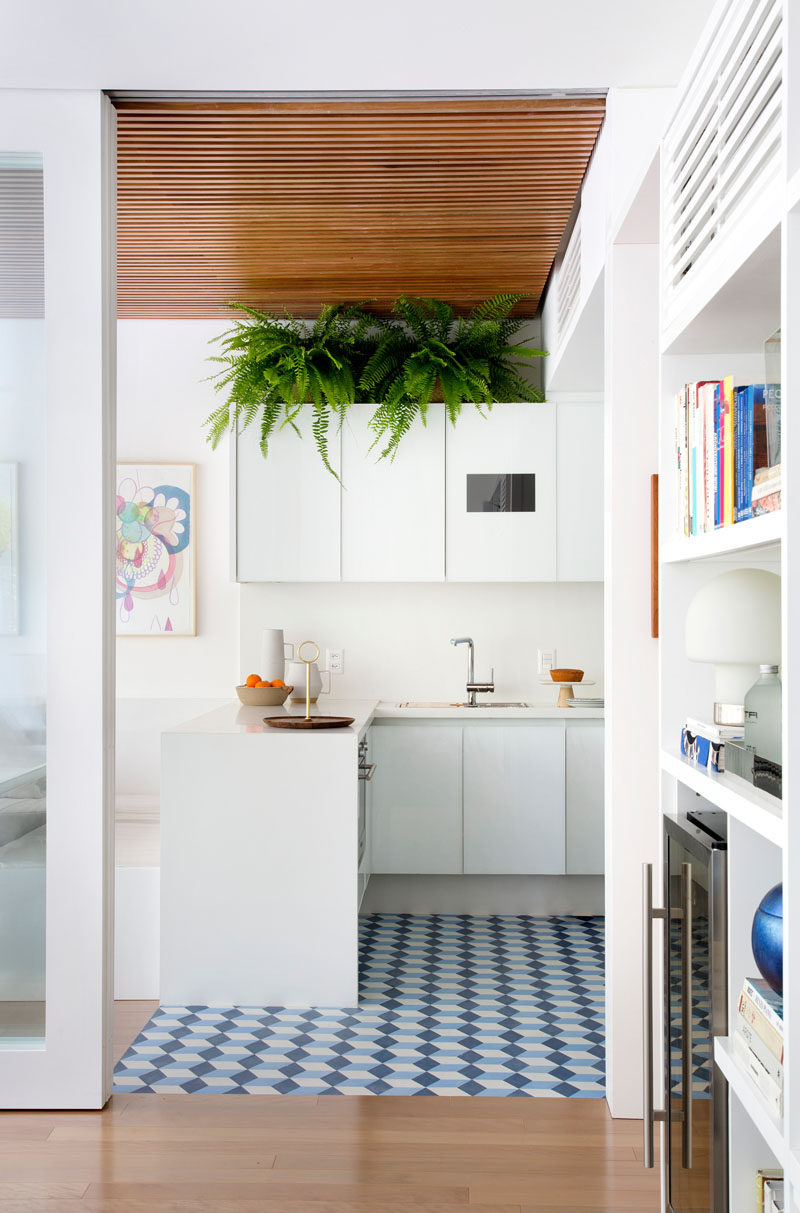 The same look is carried through to the kitchen.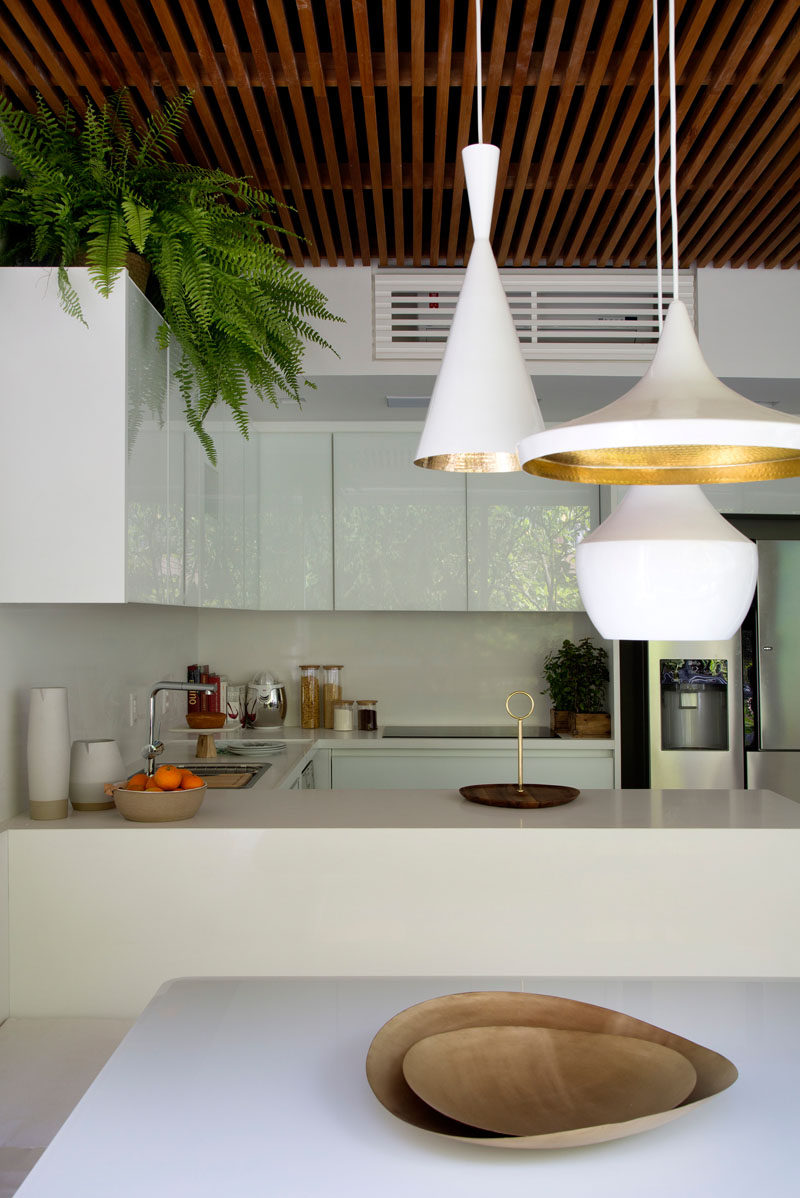 And in the bedroom, where it's located above a built-in bookshelf.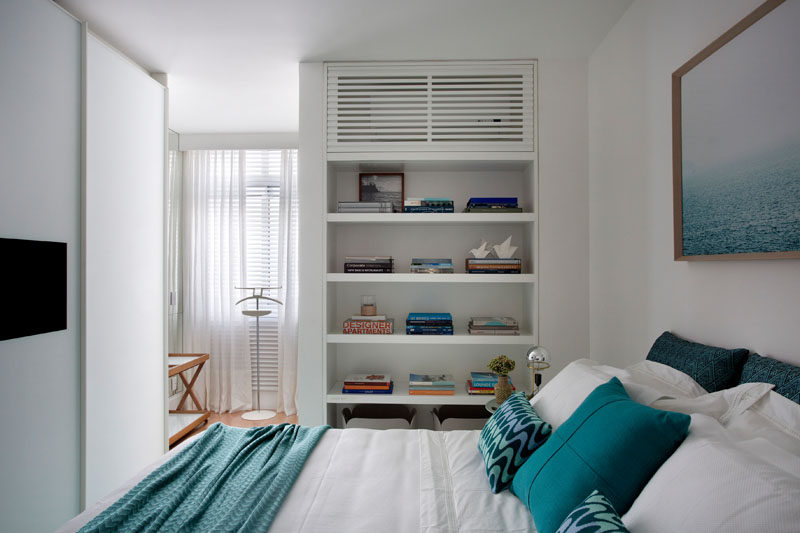 For more ideas on how to hide an air conditioning unit, visit our post – here.