Atelier d'Architecture Bruno Erpicum & Partners designed the ALON House, located in France.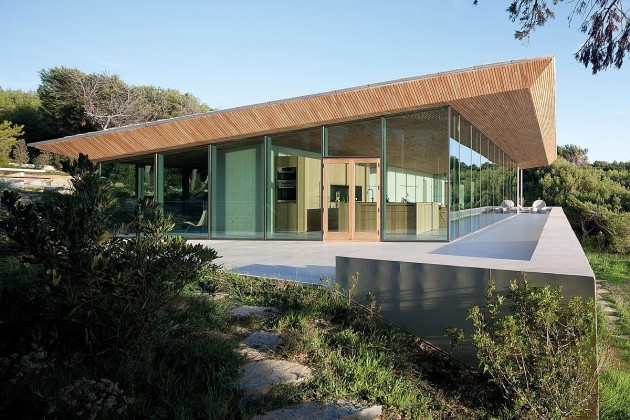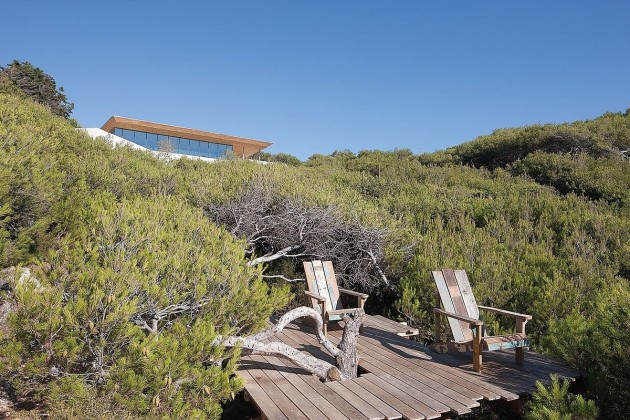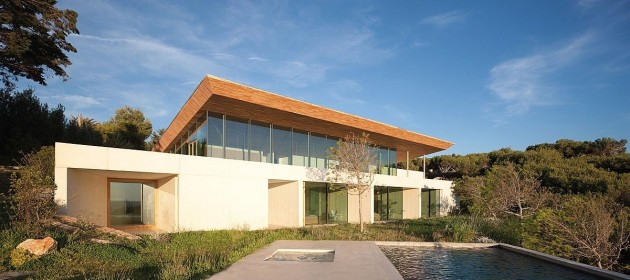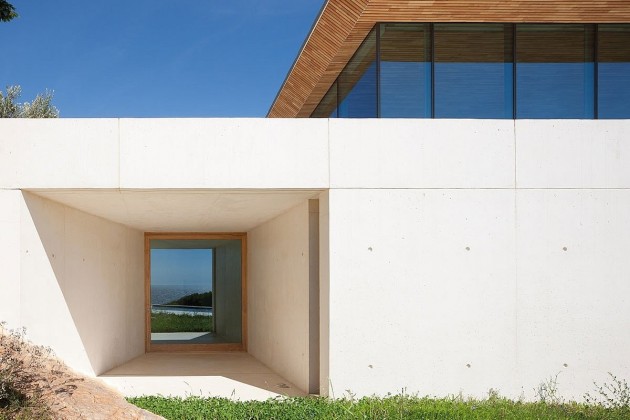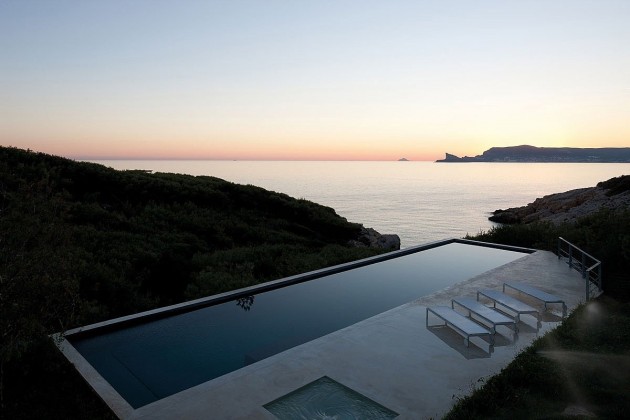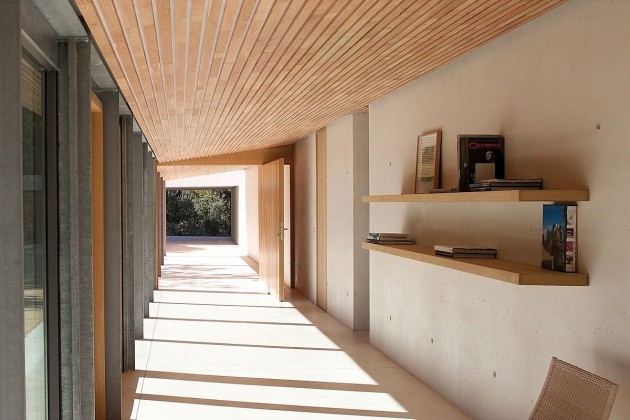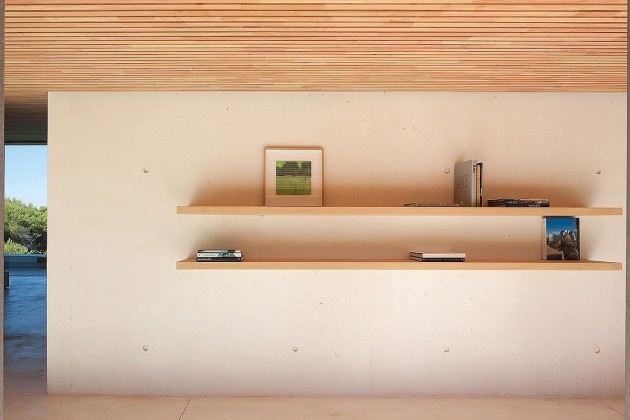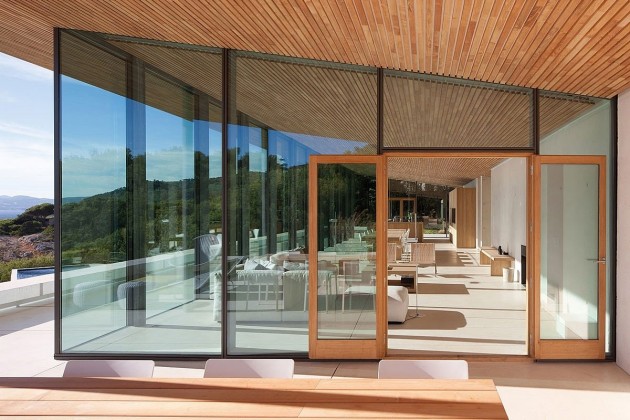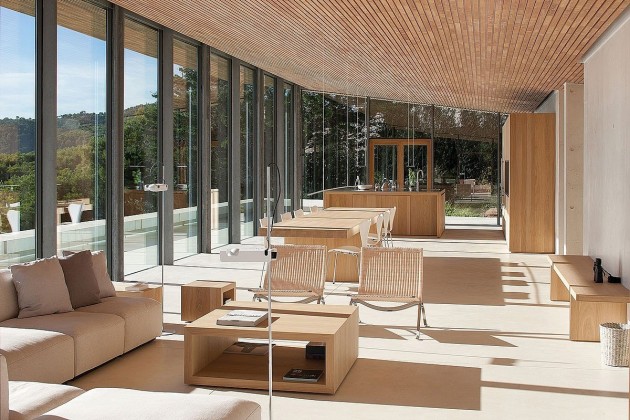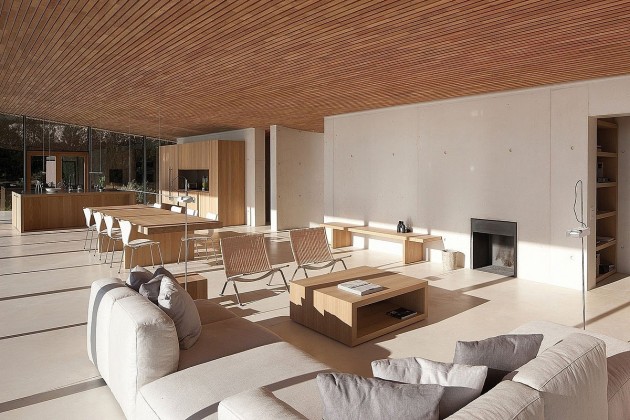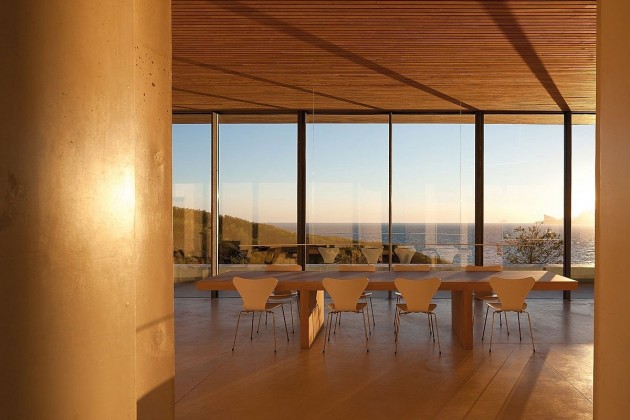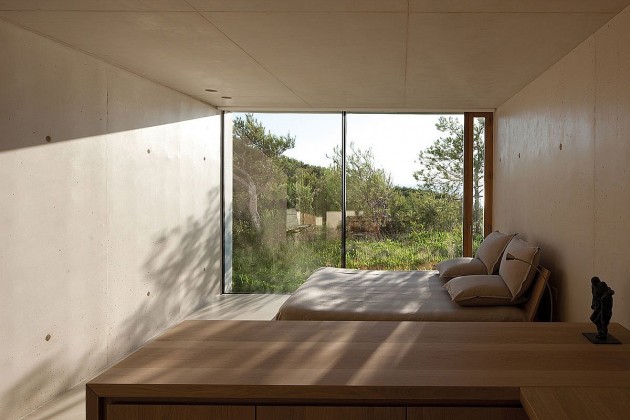 From the architects
"Disconnecting"; a wall cuts the home off from the world outside: the French coast distorted by common town planning. On the other side, the sea. This is our escape. Nature stirs. Wind bends tree trunks. The roof bows before a bustling environment.

Bedrooms transform into terrace: a concrete passageway leading outside. A moment to breathe; punctuation in sentences.

The sea has its source at our feet.

A tile-covered ceiling salutes the spirit of Provençal homes. Below, only wood and concrete form the building. Beyond any codes, the natural, raw materials stand eternal.

Concrete has a soul; it has something to say.

The bedrooms sit alongside undergrowth. Two intimate, comfortable places facing each other. On one side, trees provide shady spots, on the other, a mass of concrete offers protection and a cool haven.

The billows which cradled the image of the sky
Mingled, in a solemn, mystical way,
The omnipotent chords of their rich harmonies
With the sunsets' colors reflected in my eyes;
Charles Baudelaire, La vie antérieure, Les fleurs du mal.
Architect: AABE – Atelier d'Architecture Bruno Erpicum & Partners
Photographer: Jean-Luc Laloux
Text: Baptiste Erpicum