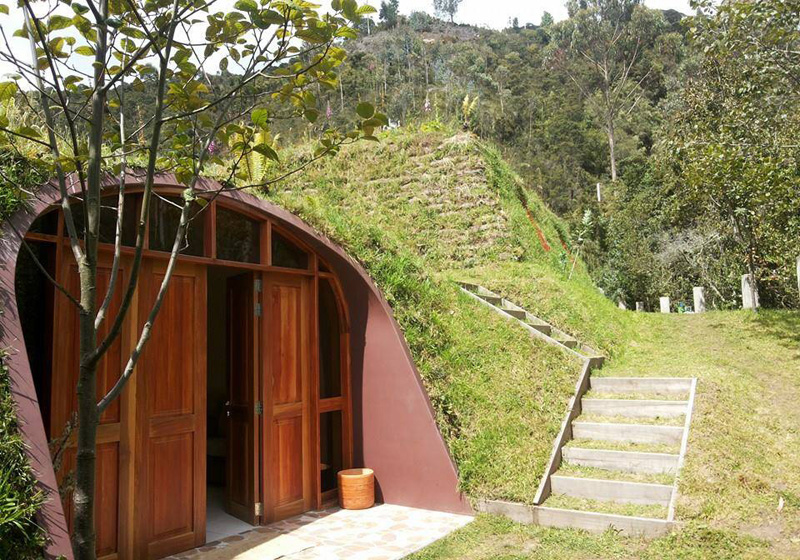 A company in Florida called Green Magic Homes is producing these prefabricated homes that look like they were inspired by the Hobbit homes from the Lord of the Rings.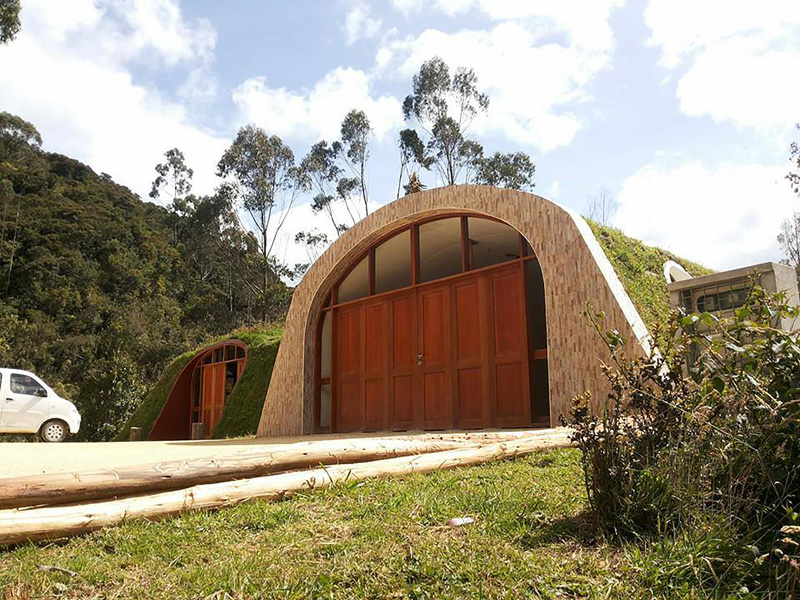 Each home is made up of a variety of prefabricated panels, that are then joined together to create the final form.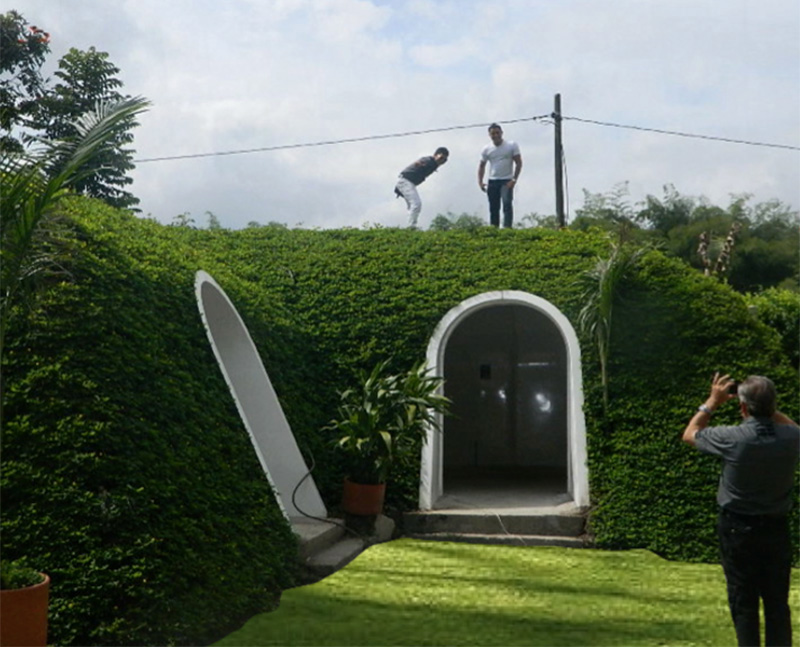 Once the modules have been joined together, you can then cover them in grass or flowers, that will help insulate in the winter and keep the interior cool in the summer.
This is what a finished home looks like prior to the installation of green cover.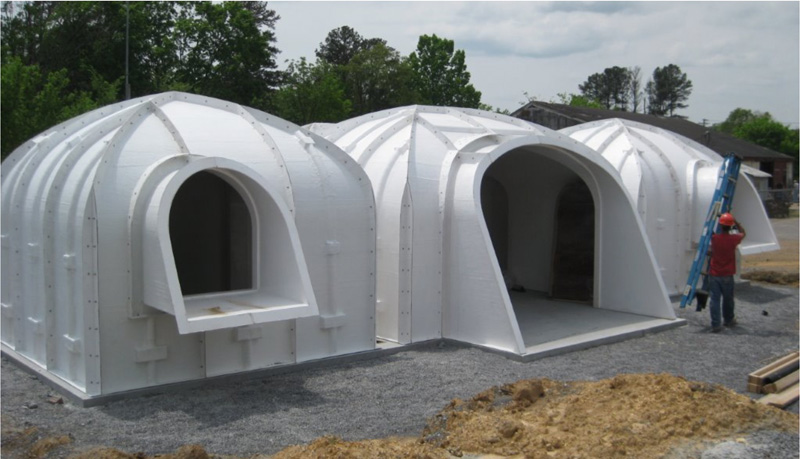 Watch the video below to find out more about the homes.