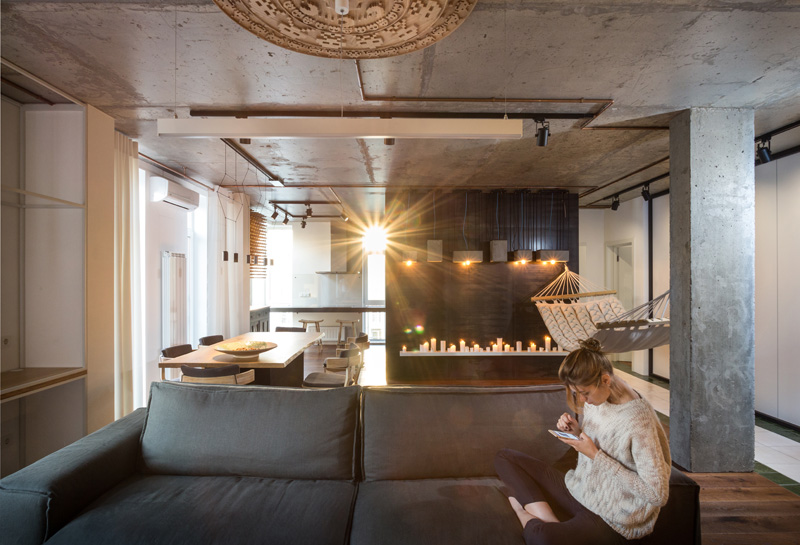 SVOYA studio have transformed a three room apartment in Kiev, Ukraine, into a more open floor plan that their clients requested.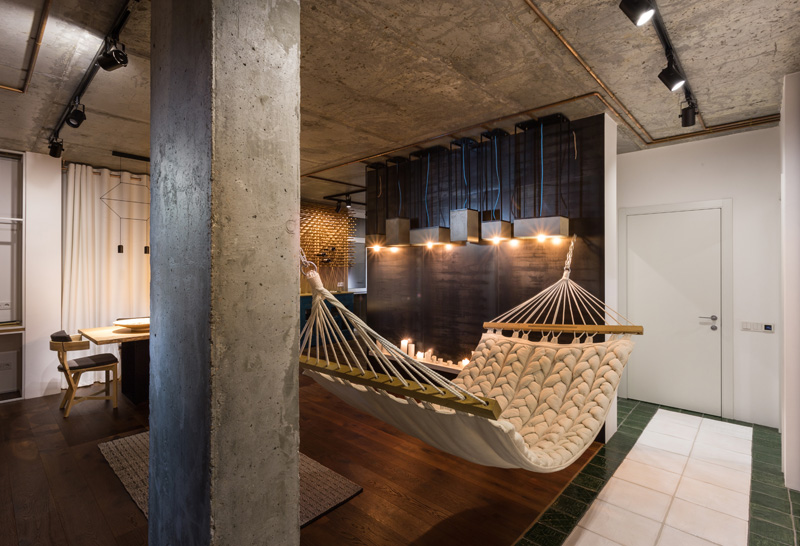 Welcoming you to the apartment that features a variety of natural materials, is a woven comfy-looking hammock.
Everything in the apartment was made for a quiet peaceful life in the city.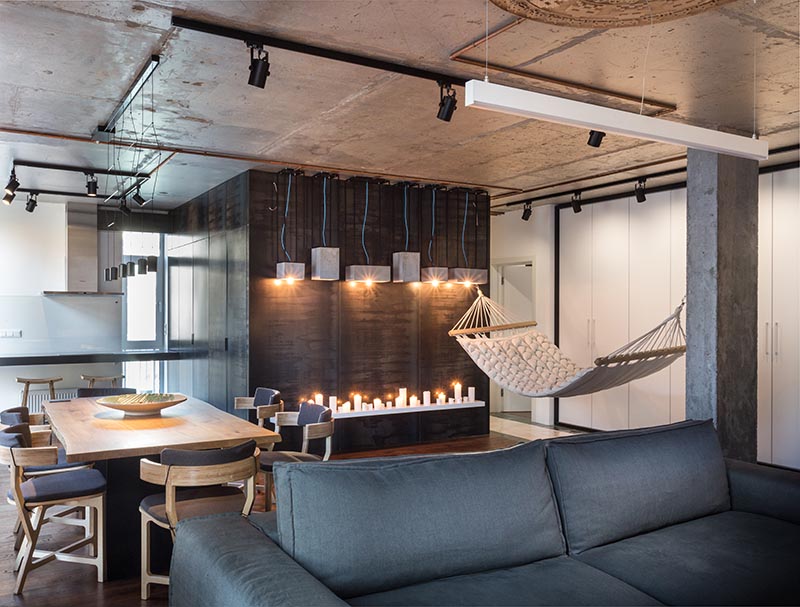 There's a feature wall of wood shingles behind the TV.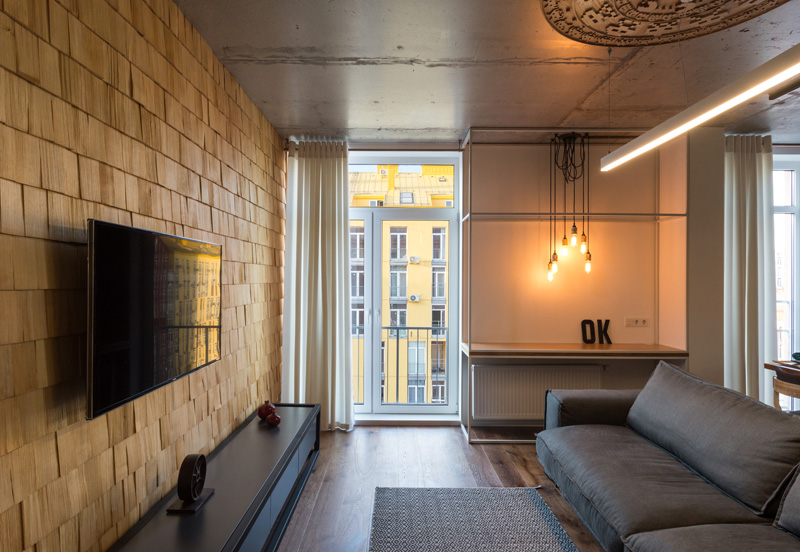 A simple dining space joins the living area to the kitchen.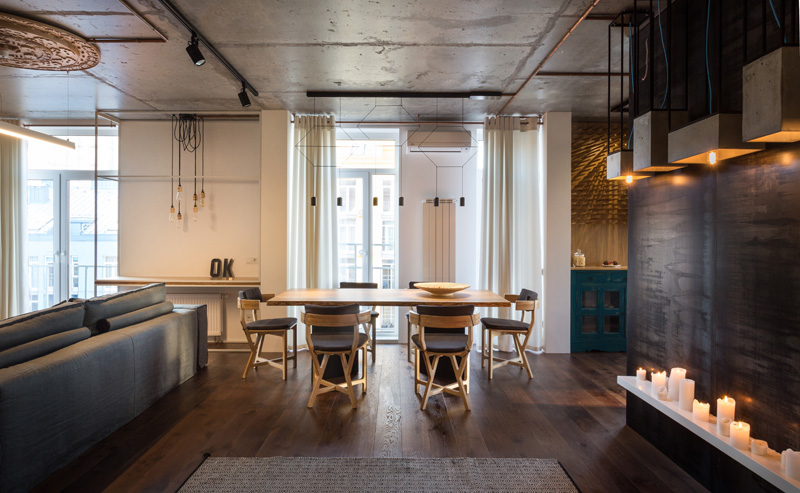 On the ceiling is a gaming inspired wood medallion that has Space Invaders and Pac-Man on it.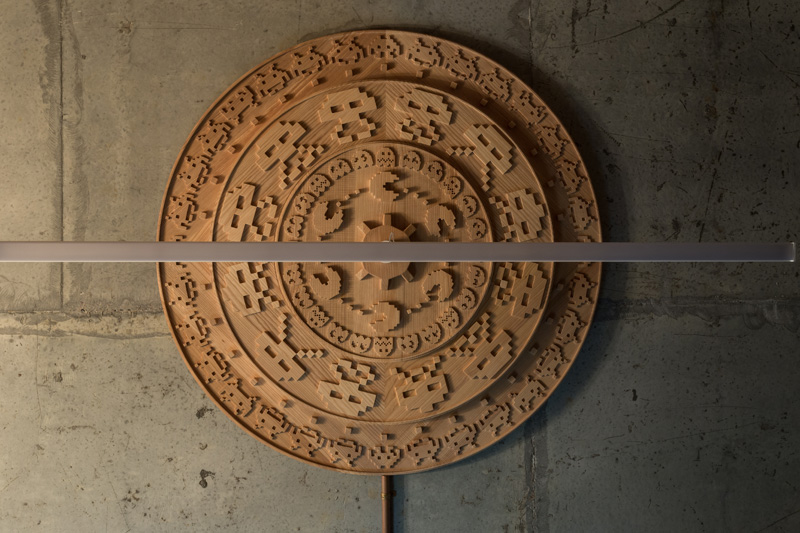 Pendant lights add some visual interest to an otherwise blank wall.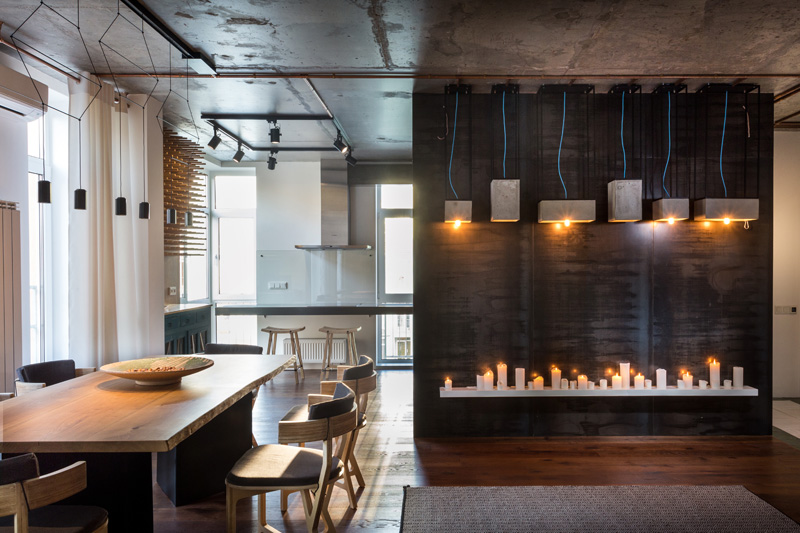 There's a wine rack that can hold plenty of bottles, in a small corner between the dining area and the kitchen.
This small bar area also features an induction cooktop as part of the kitchen, which is hidden within the wall of cabinets.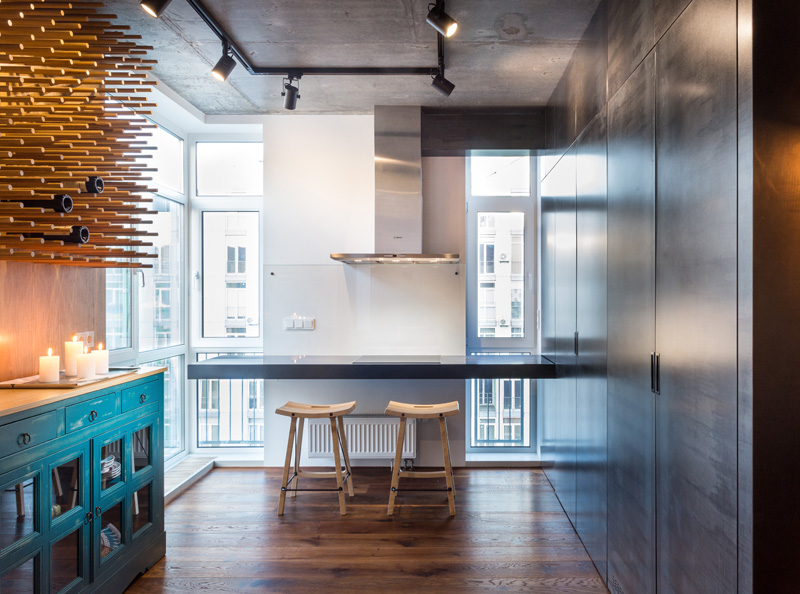 The sink area of the kitchen is hidden within the cabinets.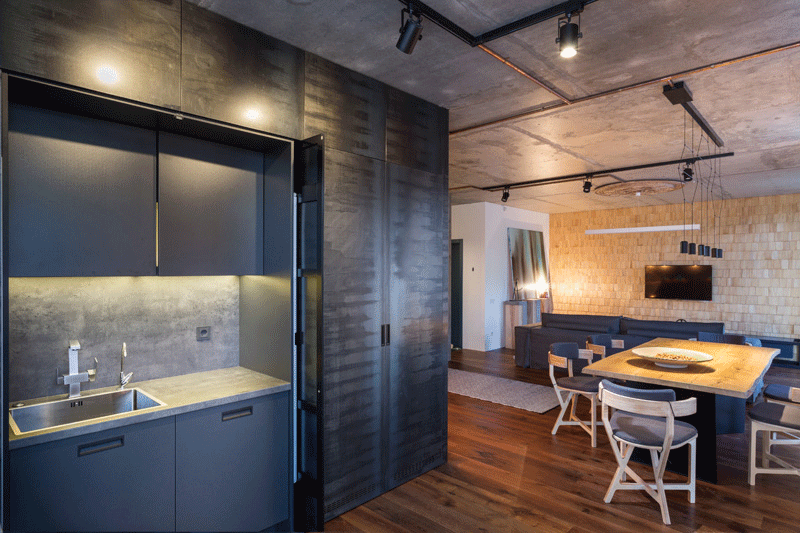 A small half-bath features custom wood cabinetry.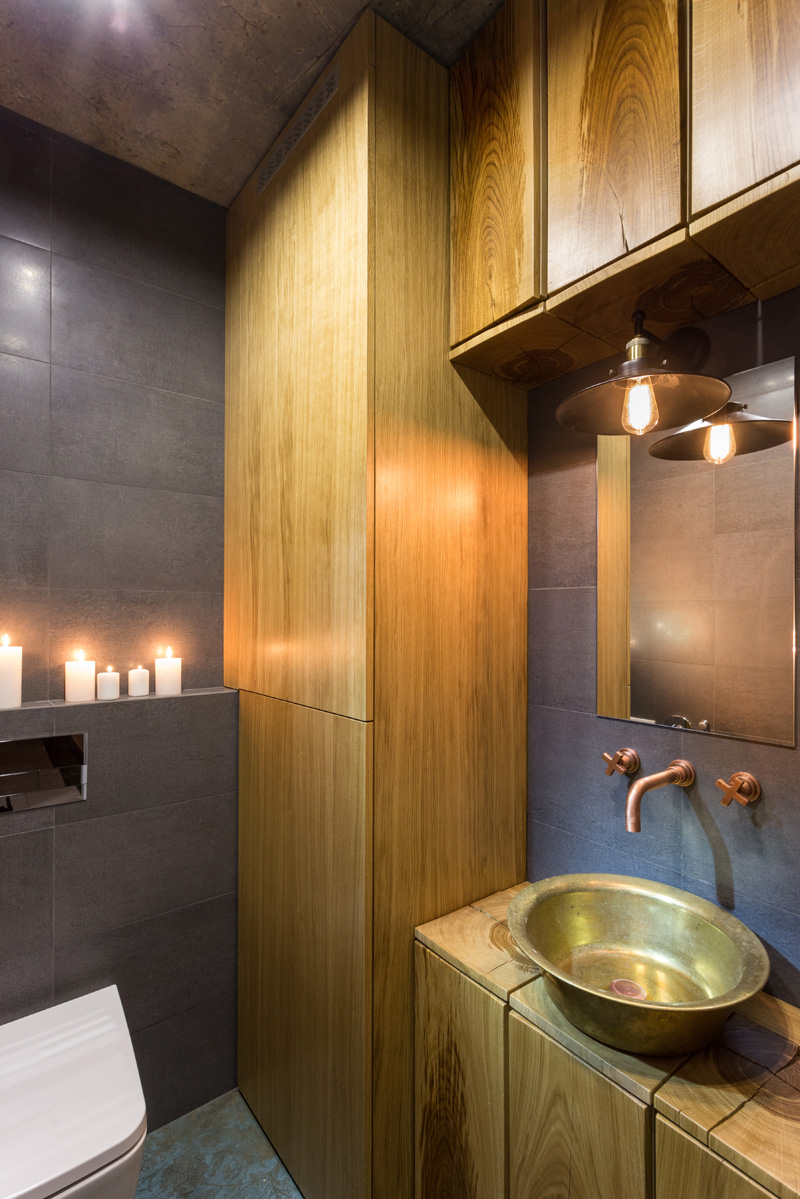 The bedroom has floor-to-ceiling windows, that can be covered at night with full length curtains.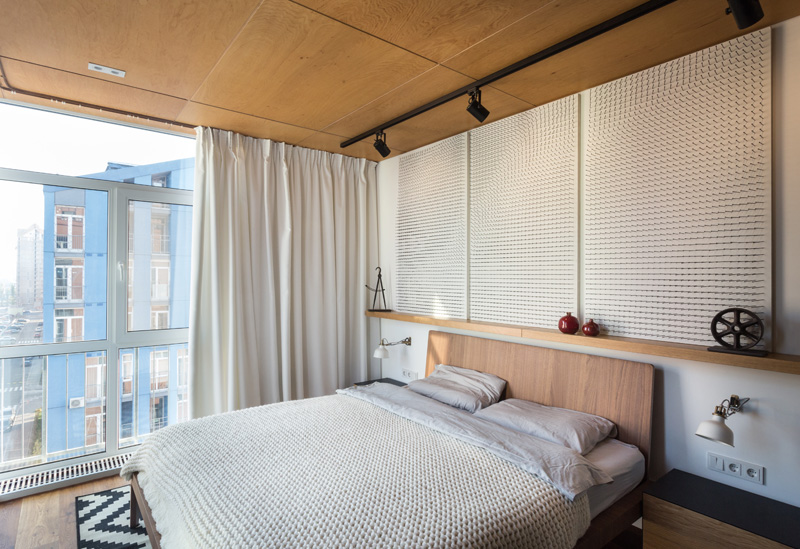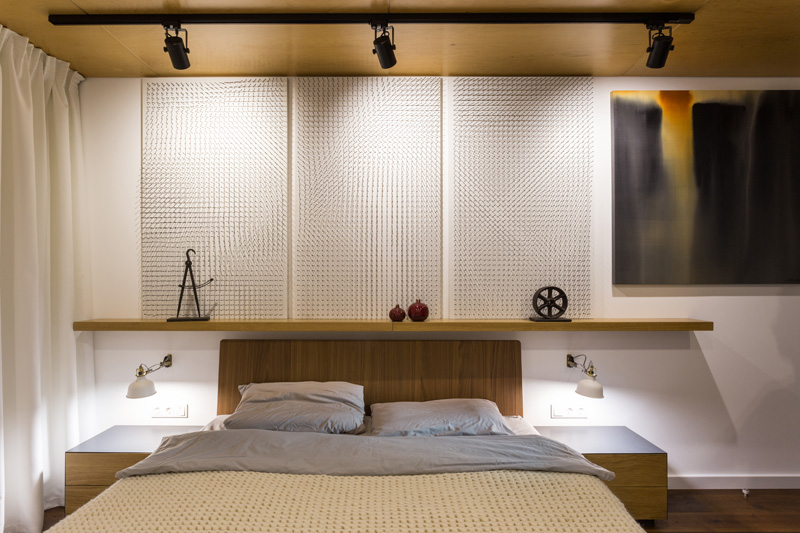 Located just off the bedroom is the main bathroom.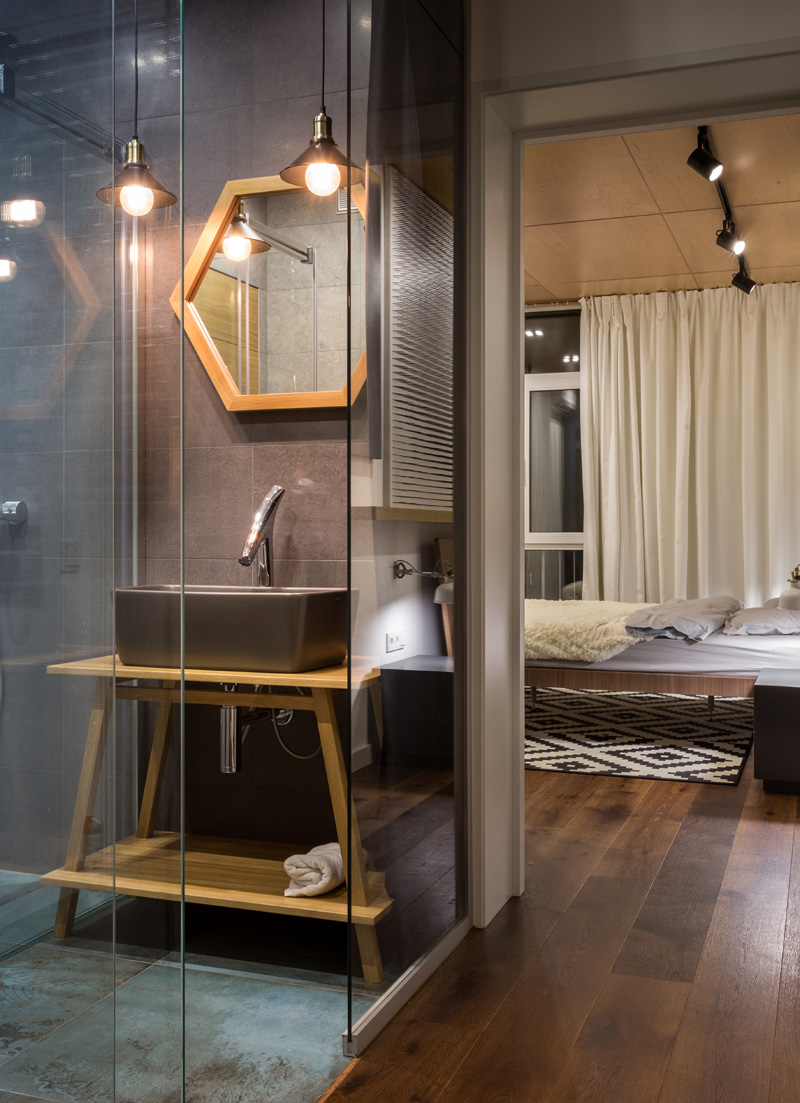 The bathroom is well lit, with the use of pendant and ceiling lights.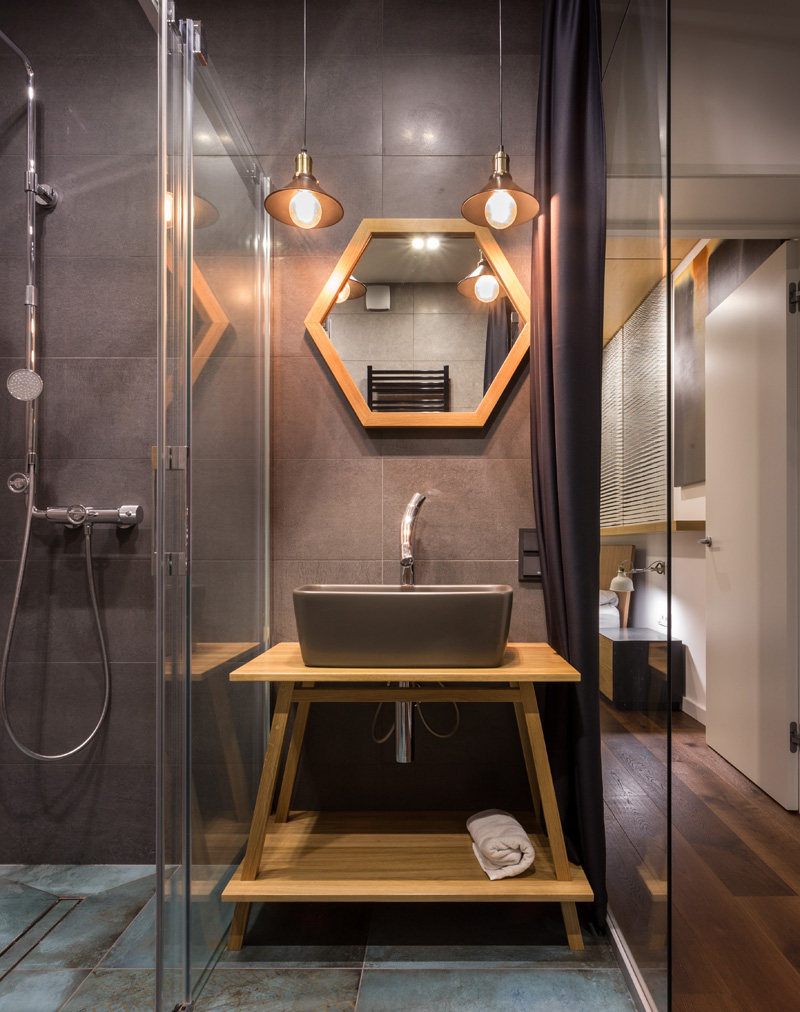 Glass shower enclosures ensure that the light is able to flow through the entire bathroom.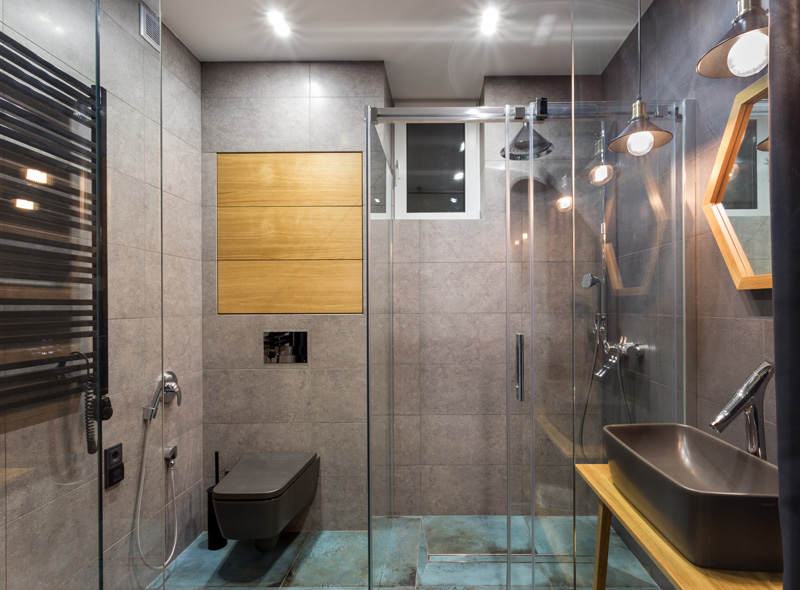 Photography by Aleksandr Angelovsky