Nancy Snyder of Bon Brise Design, has designed the interior of a condo in the Bucktown neighborhood of Chicago, for a couple that down-sized from a large home after their children went to college.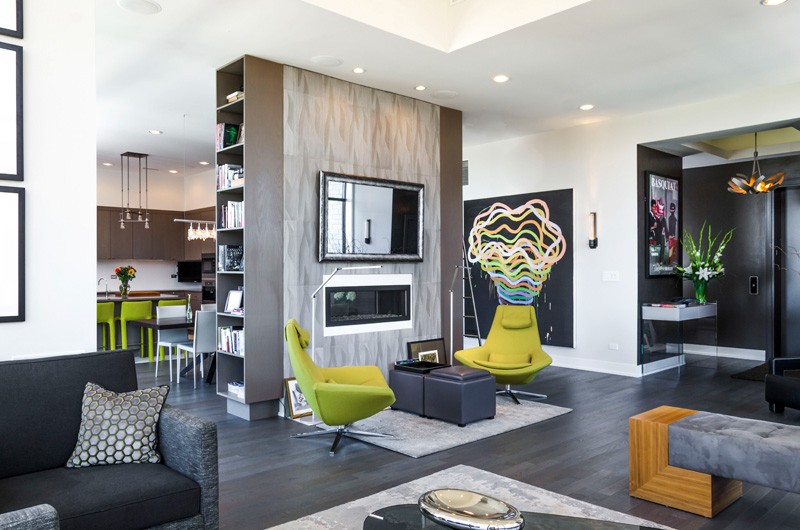 About the project
When their children were college bound, the clients were ready to down-size from a multi-story home in the city to a new top-floor condo and wanted a lively, contemporary vibe in their new space.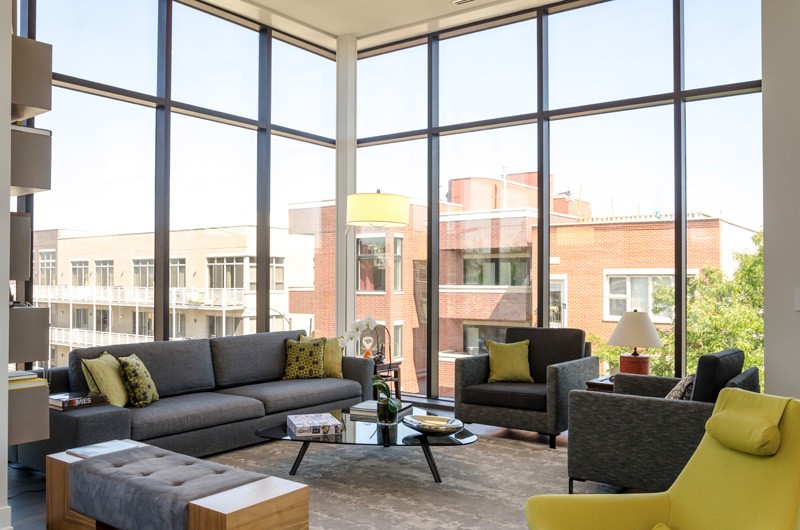 Nancy did just this for her clients; with an eye-popping and unconventional twist, the interior speaks for itself. The jumping off point for this inspired interior was a contemporary and over-sized painting of a multi-colored spiral.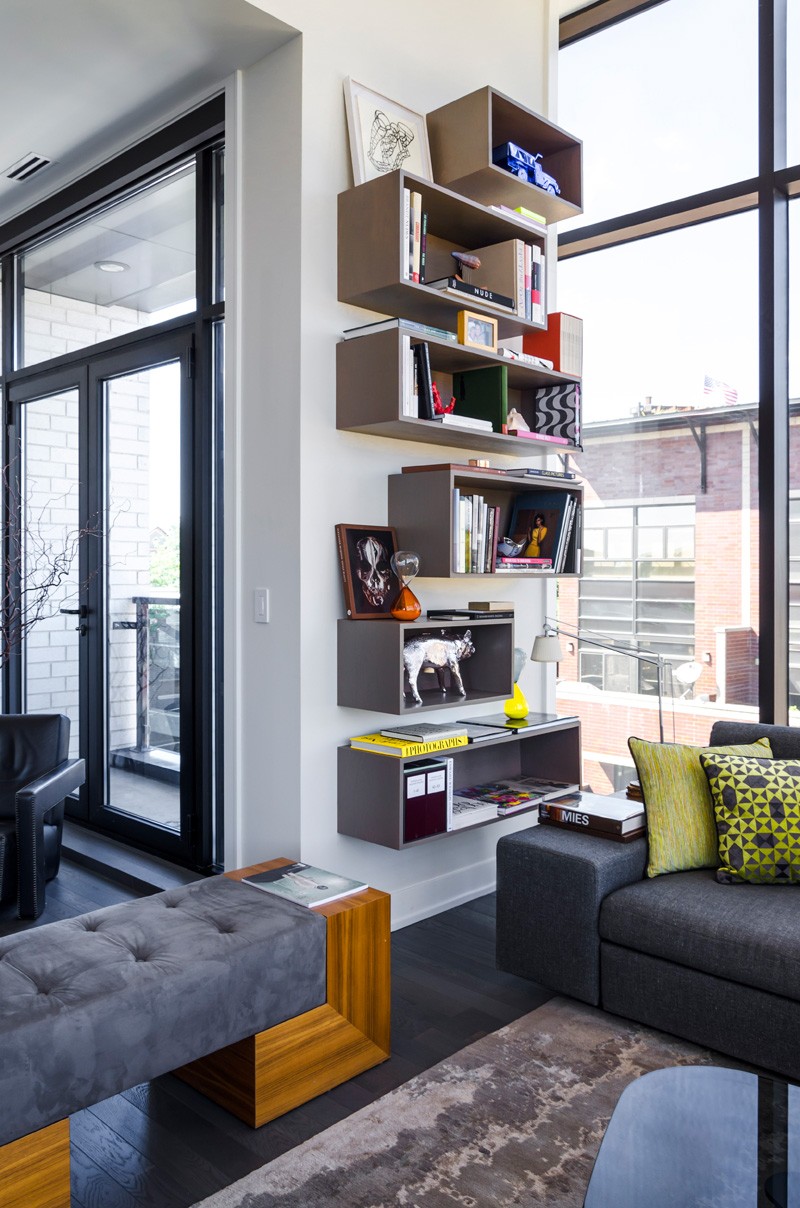 Nancy met with the builder to choose finishes, and worked with the clients to decide which of their existing furniture would work in the contemporary look they desired. Nancy's design focused primarily on a gray palate throughout the apartment, giving it a sleek look, but also added depth with the use of various textures and scales.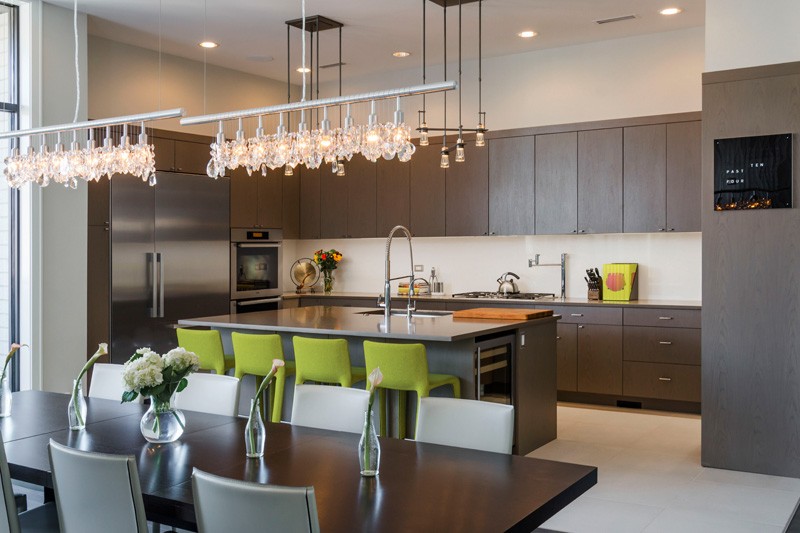 The real "WOW" factor for this particular interior comes from the vibrant colors of the statement furniture she chose to compliment the steely grays.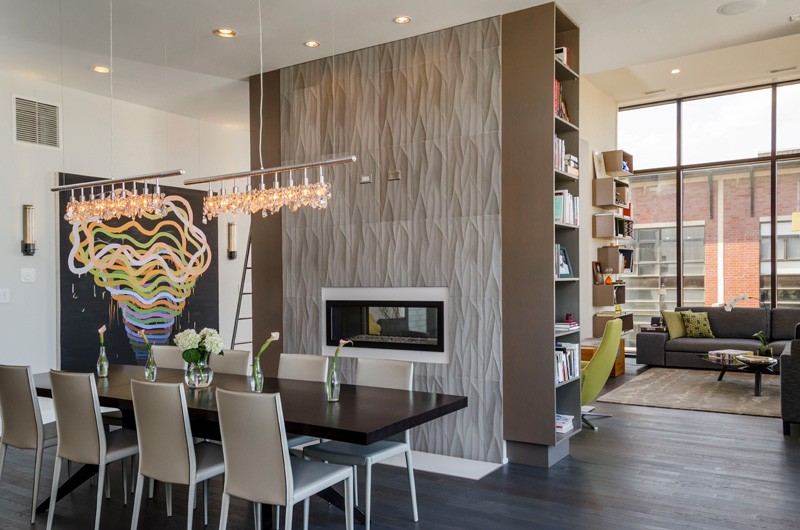 The overall look is sleek and contemporary, but the addition of brilliant color warms the space. The resulting home is perfect for two people, perhaps to ready a book fireside, or for entertaining a group throughout the open space.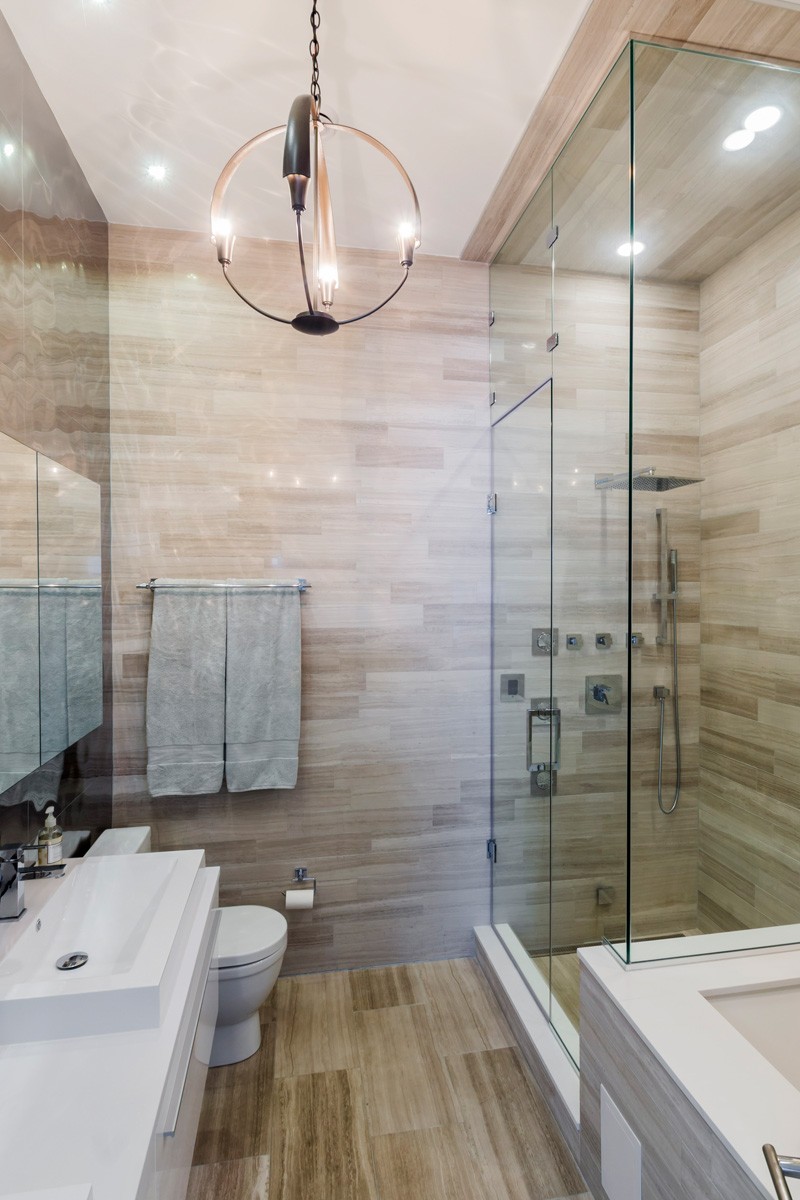 Design: Bon Brise Design