Brillhart Architecture have designed and built a home for themselves in Miami, Florida, that includes 100 feet of uninterrupted glass.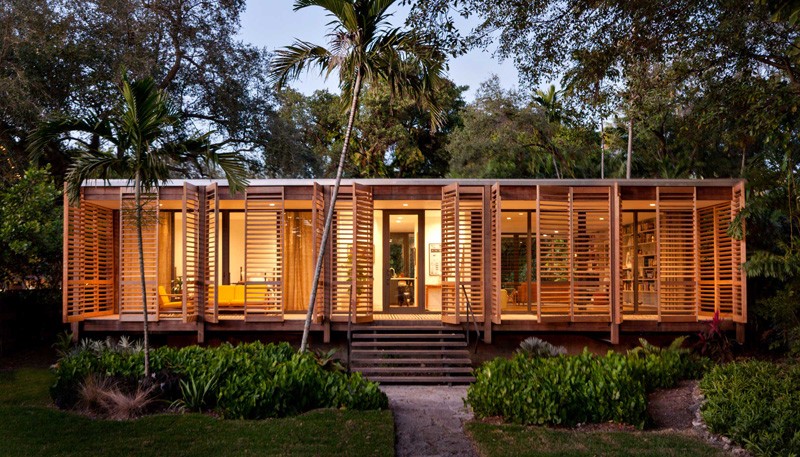 The architect's description
This 1,500 sf house, which draws upon the American glass pavilion typology, Dog Trot, and principles of Florida Modernism, provides a tropical refuge in Downtown Miami.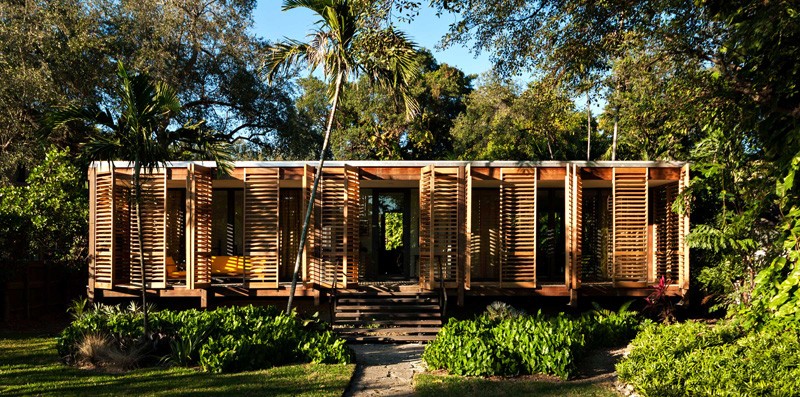 Elevated 5' off the ground, the house includes 100 feet of uninterrupted glass – 50 feet spanning the length of the front and rear facades, with four sets of sliding glass doors that allow the house to be entirely open when desired.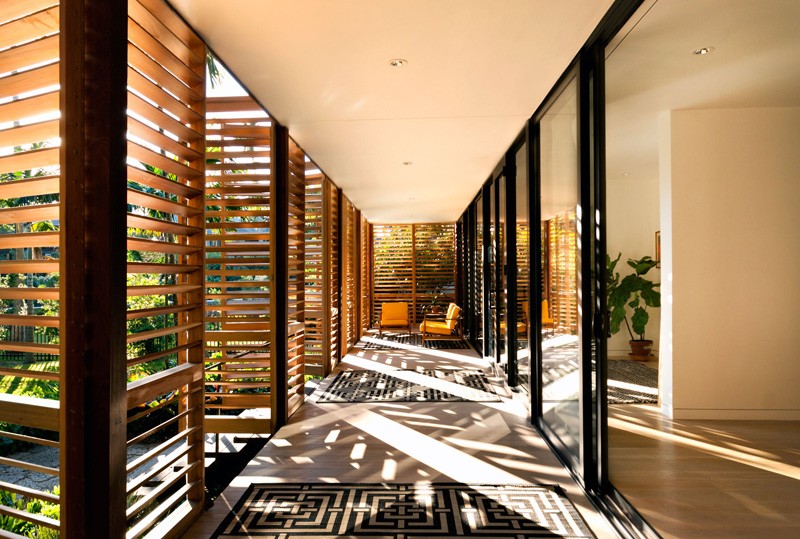 The house includes 800 sf of outdoor living space, with front and back porches and shuttered doors along the front for added privacy and protection against the elements.

These details, and the position of the house, which is at the center of a 330-foot long lot, allow the house to meld seamlessly with the site's dense and lush native landscaping.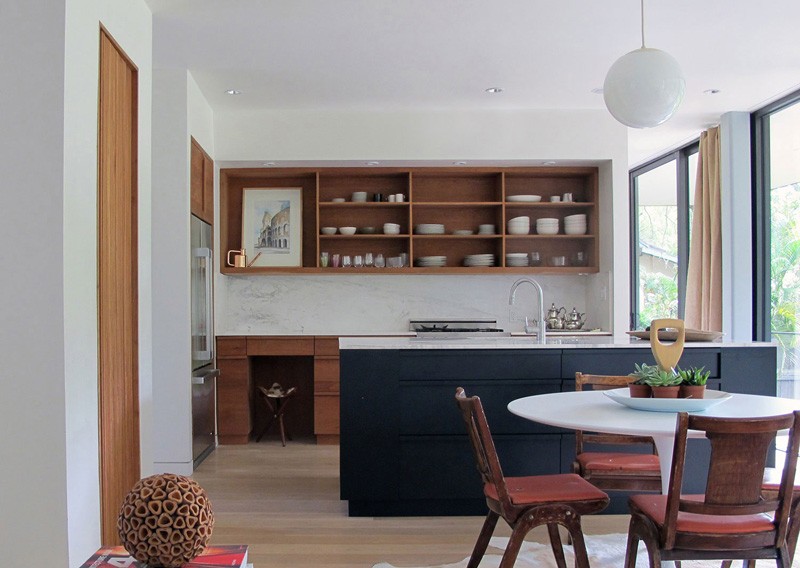 As owners, architects and general contractors, we physically built most of the house ourselves.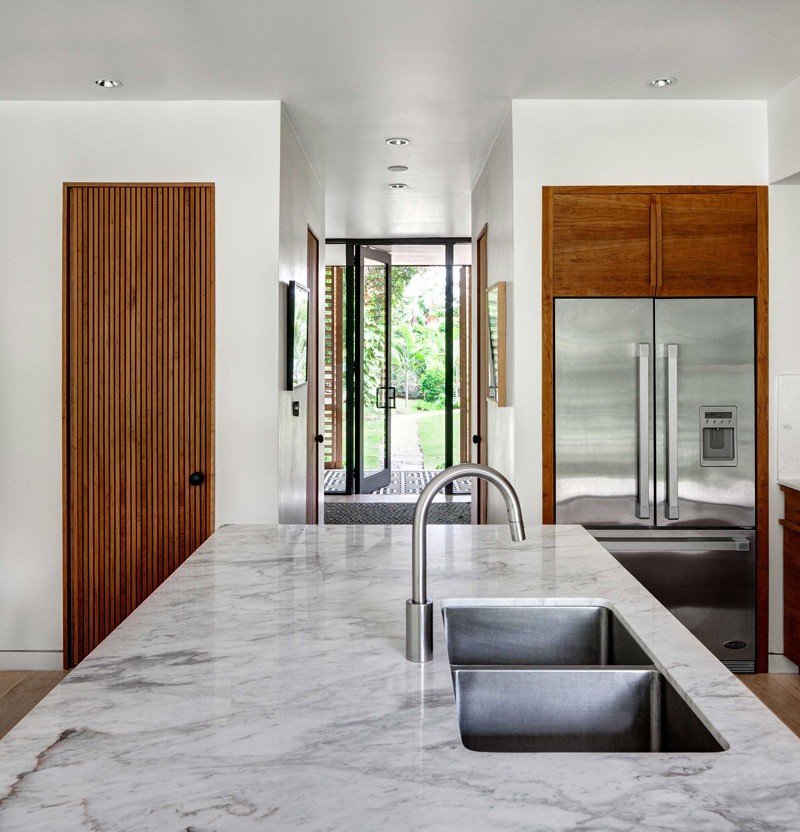 Tectonics, materiality and the logic of construction became of primary interest. In a part of the country where concrete is the primary construction material, we opted for a more sustainable steel and glass superstructure, explored a combination of wood finishes, and made continued investigations into construction assemblies and innovations.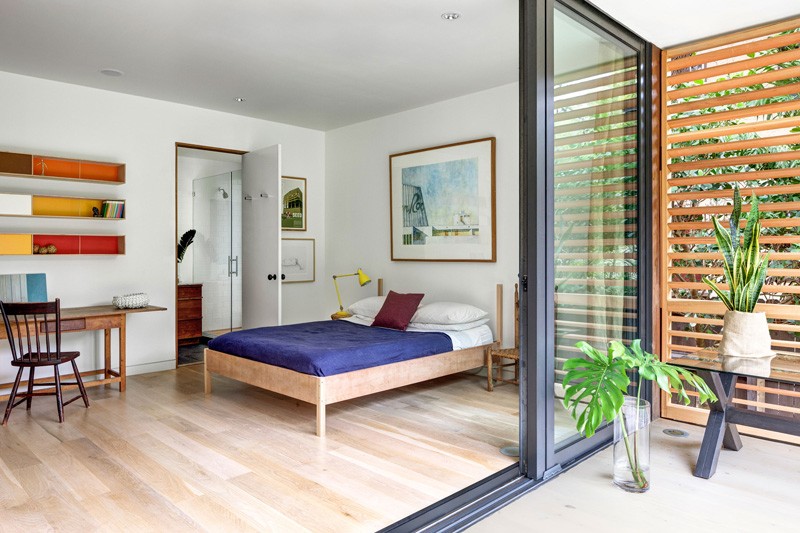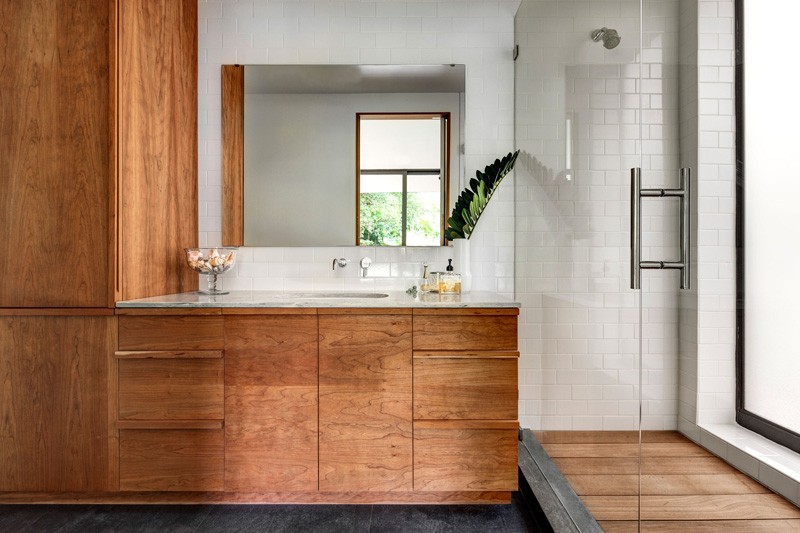 Architect: Brillhart Architecture
Photography by Stefani Fachini, Bruce Buck, Jake Brillhart