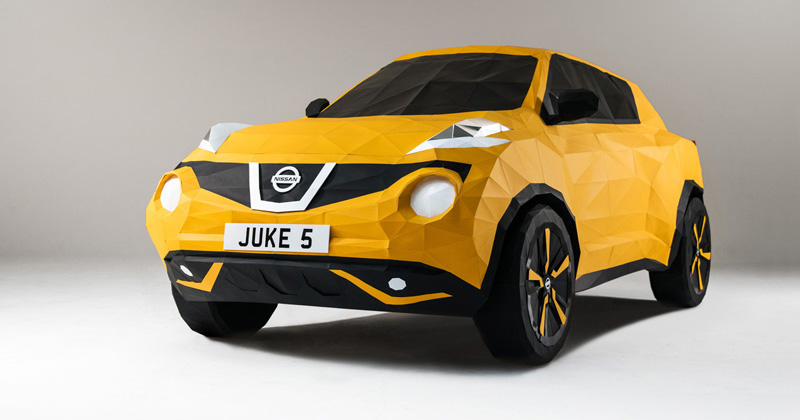 British artist Owen Gildersleeve, was approached by Nissan, to create a full-size paper replica of the JUKE.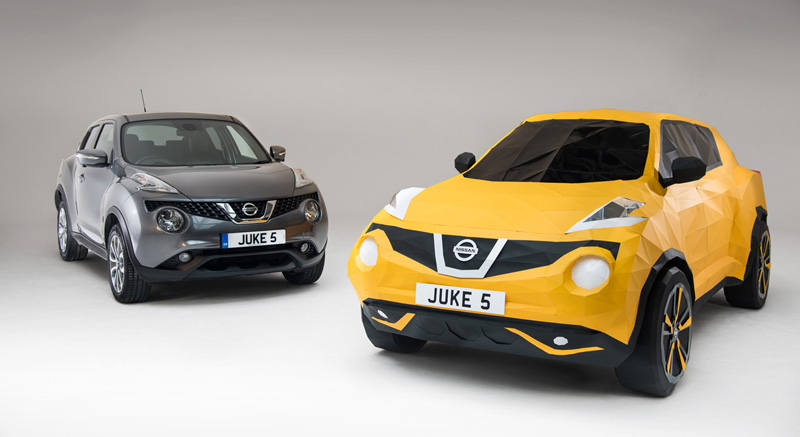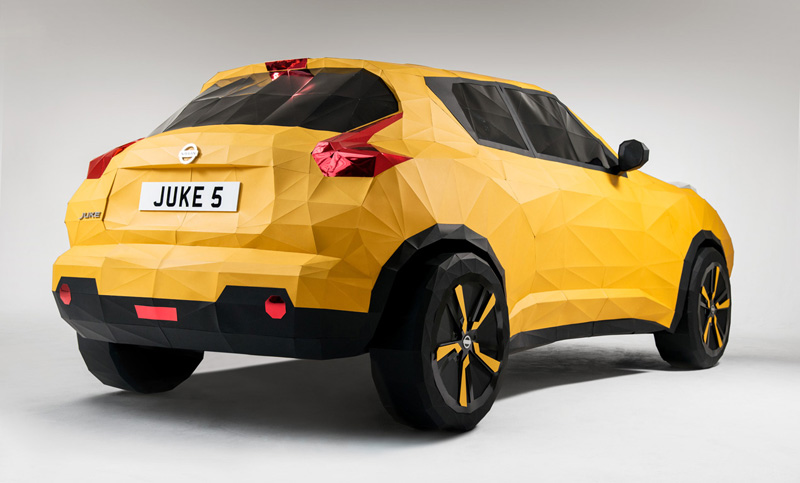 Working together with model maker Thomas Forsyth, the paper car took over 200 hours to build.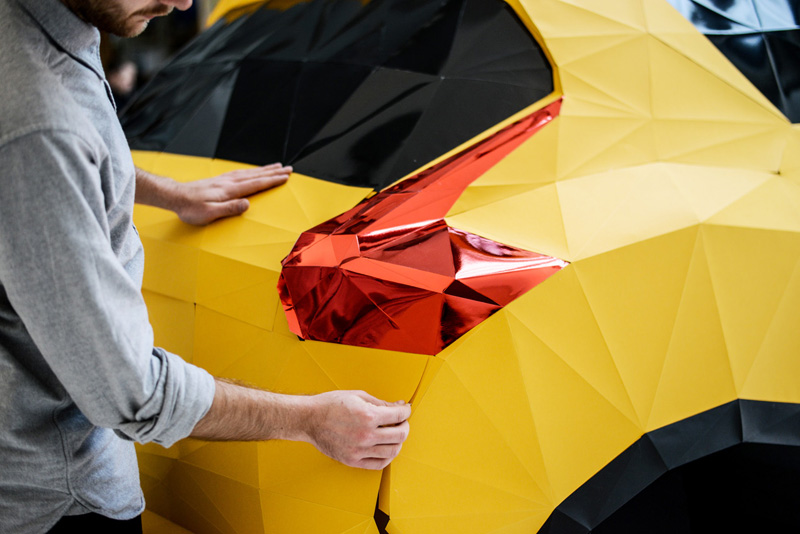 And the paper shell was formed around 2,000 separate folded polygons.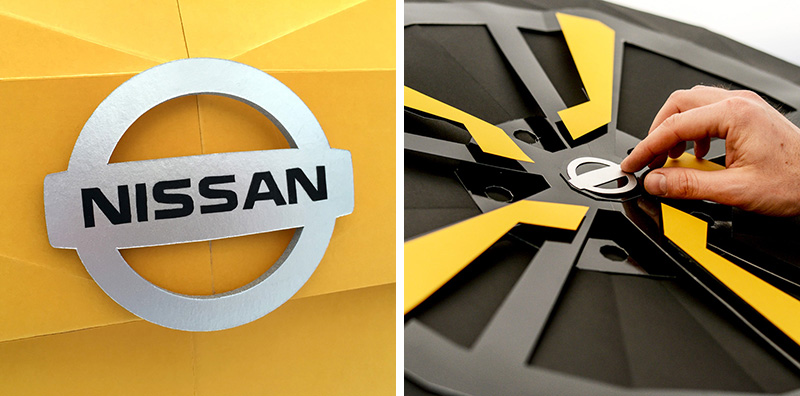 Here you can see the rigid internal frame that the paper shell was built on.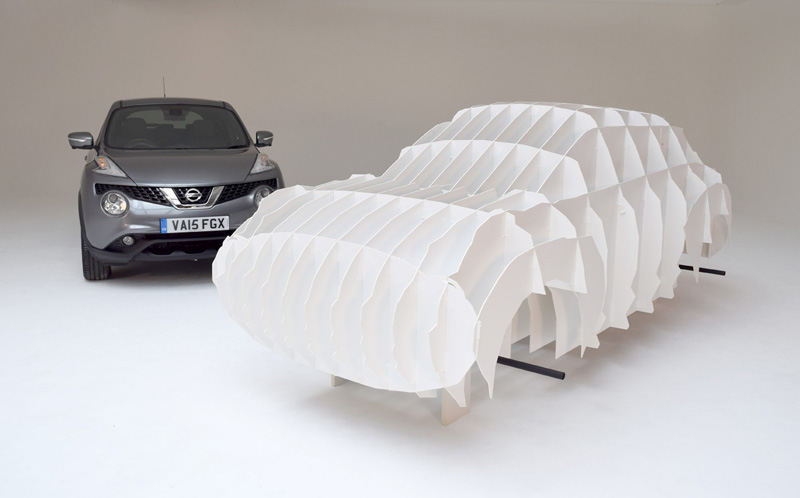 Watch the video below to learn more about the project