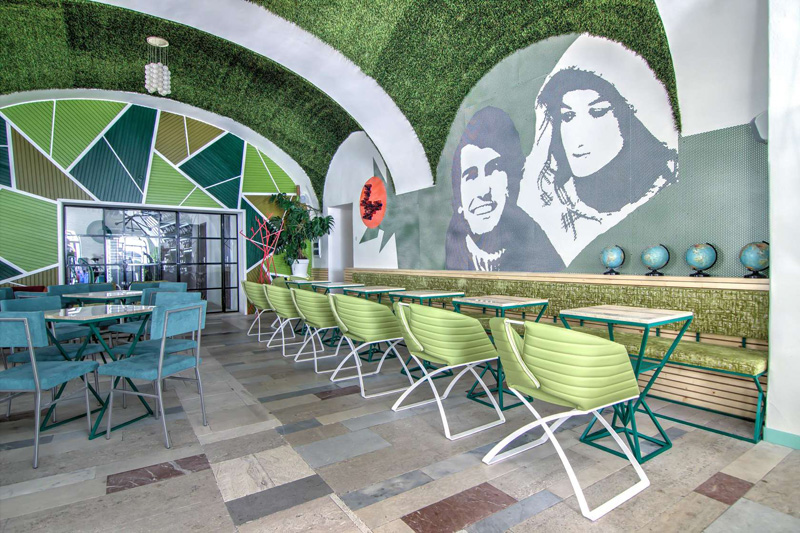 BPD Design have designed Le Jour Cafe, in Kosice, Slovakia.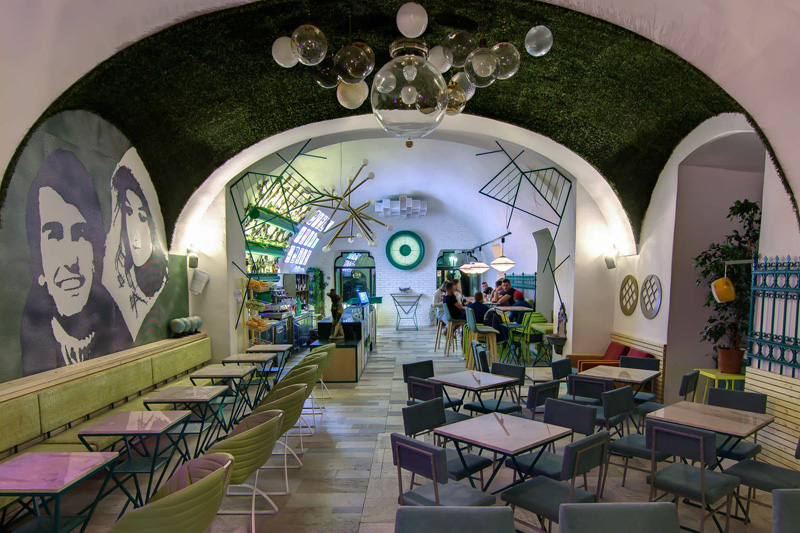 The designer's description
Le Jour Café is located in the historic centre of Kosice, in a building, which is the oldest preserved bourgeois building in the city centre.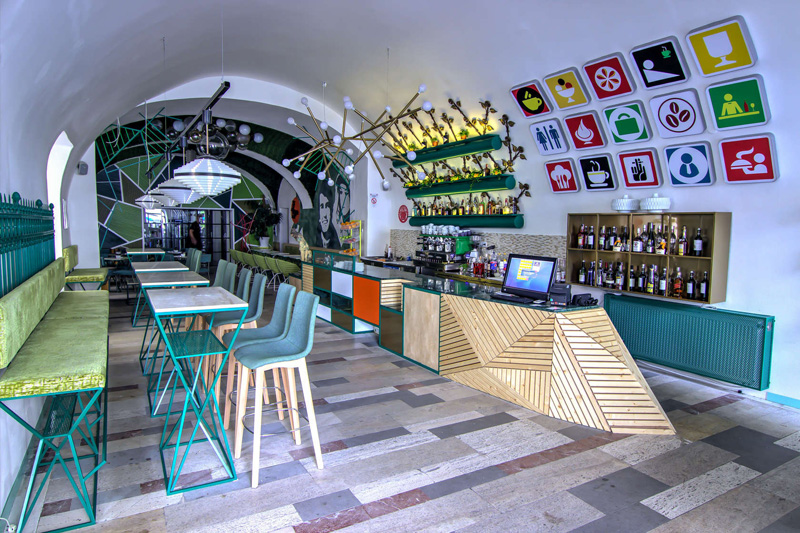 The large vault premises with an area of 140 m2 offered various options of use. We revealed and restored stone paving laid in the 1970's, which partially predetermined the direction of design in interior.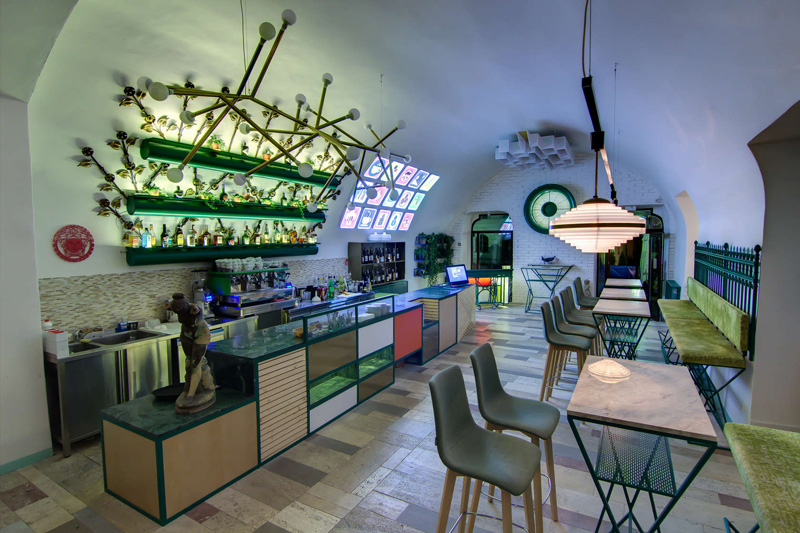 Similarly to the mix of stones used for flooring, we have used variety of materials and components from the same era, whith an objective to create a non-traditional, inspirational and at the same time up-to-date premises with many original items.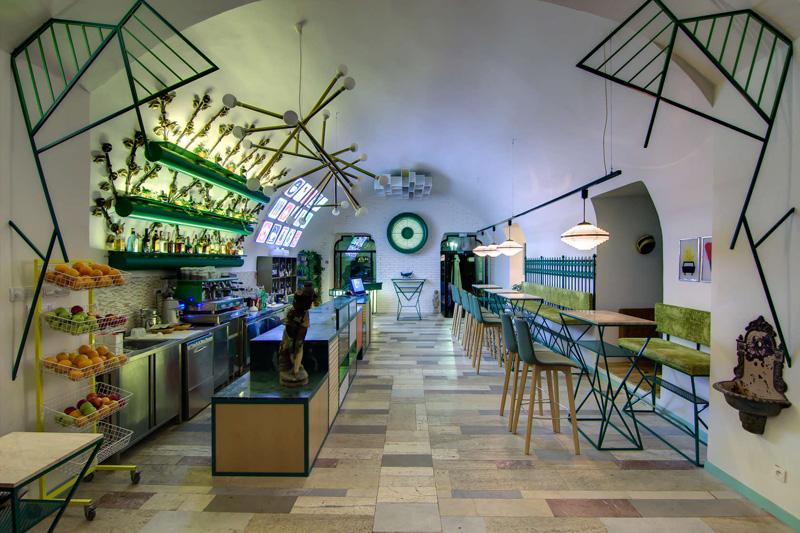 The location for the bar desk was obvious from the beginning. The tall vaulted ceiling needed to be filled up with a non-traditional object. We chose a tailor-made lamp, which became the main decoration of the café.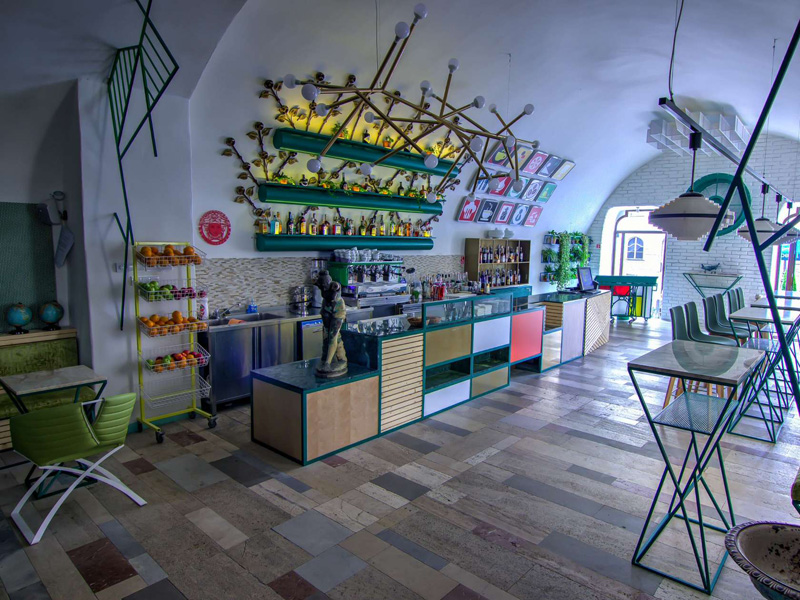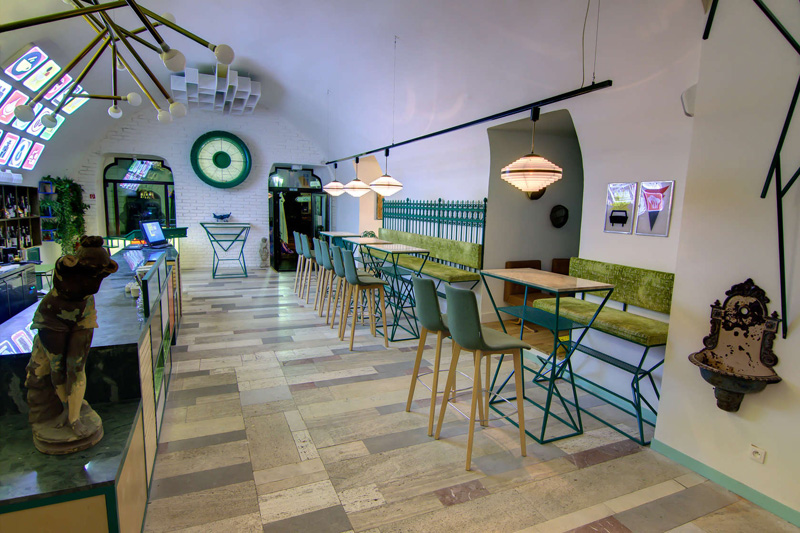 The back wall provides options for sitting with an outlook to the whole café. Installation of imitation grass on the ceiling makes this part warmer and smoother, and creates a perfect background for a set of glass balls installed on the ceiling. Deliberate dominance of metal material is damped and complemented by wooden tiling and sitting textiles.