An Example Of How To Work With An Unfortunately Placed Column
Contemporary homes often feature rooms with large open spaces, but sometimes to get those large spaces, a column needs to be placed in the middle of the room for structural reasons. Those columns are often dull and uninteresting.
When designer Marcel Wanders was presented with the column in the middle of the master bedroom of this home in Spain, he encased it in a custom designed column surround, that features recessed areas to hold candles that add some dramatic lighting to the room.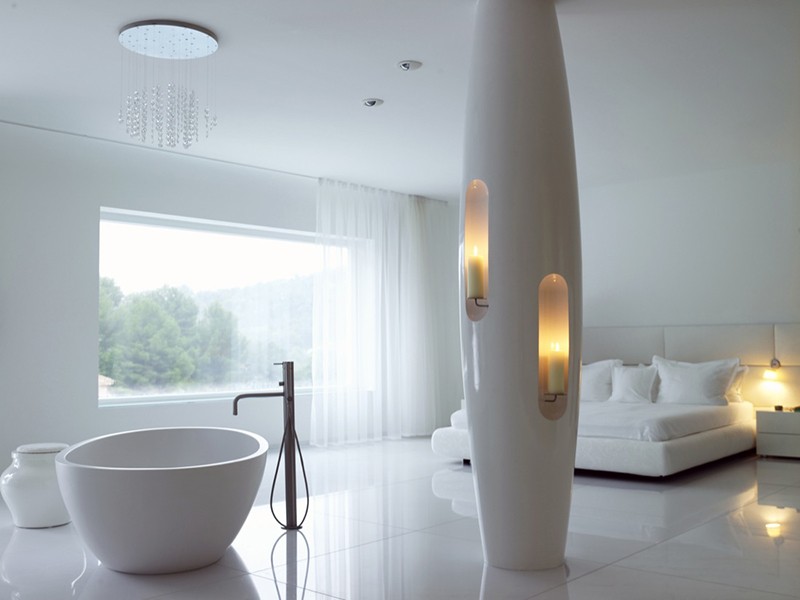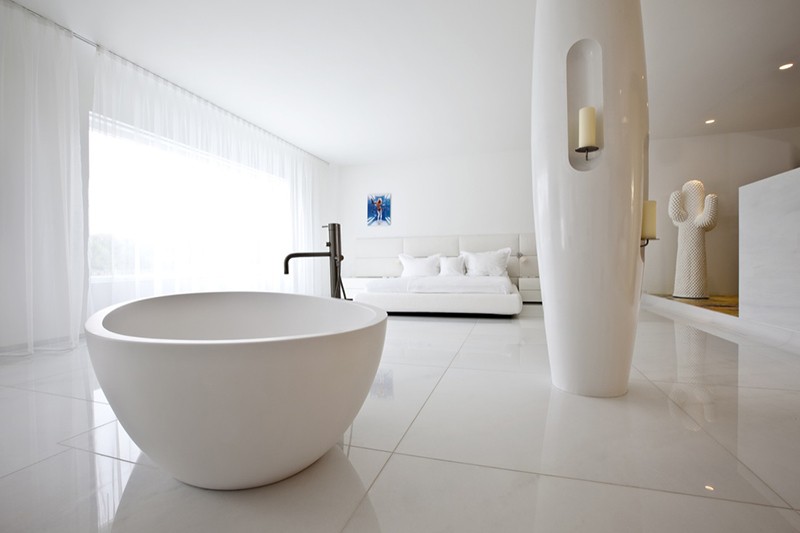 Interior Design: Marcel Wanders
Architecture: tec Architecture
Photography: Gaelle Le Boulicault