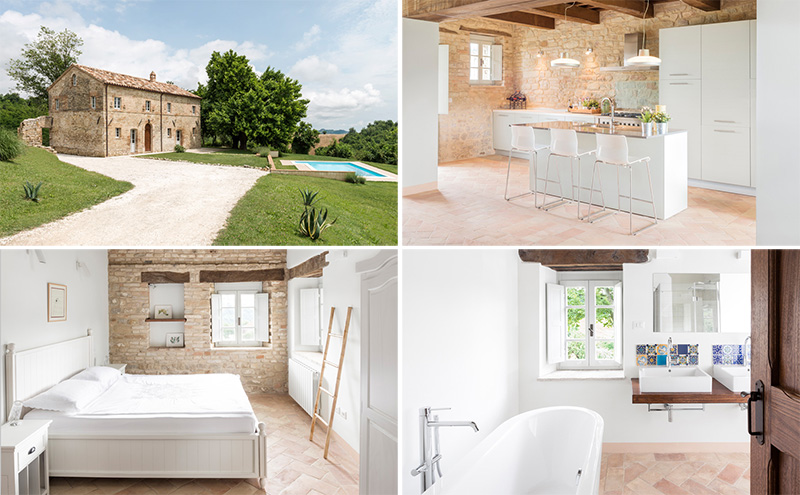 Roy David Studio have completed the transformation of an old stone stable, in Marche di Fermo, Italy, into a holiday home with a contemporary white interior.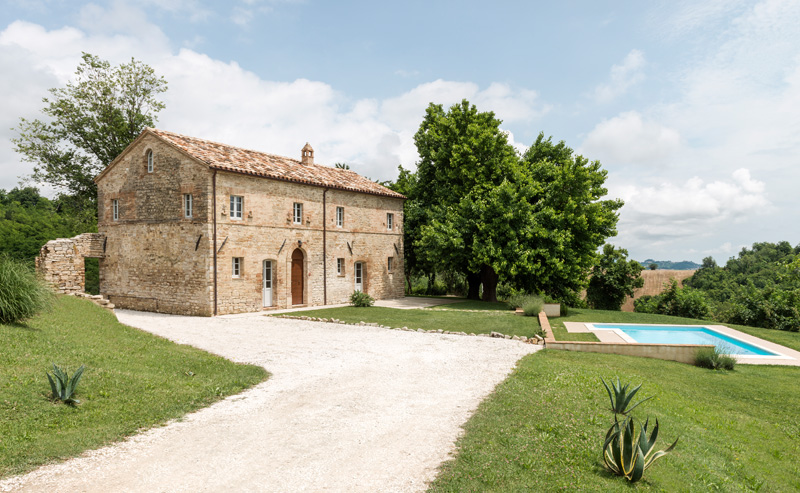 The project description
Motelparo villa is located in the romantic landscape of great Tuscany. The preserved villa functions as the ideal private vacation resort. The architect Ilana David, partner at Roy David Studio, was motivated to transform the old stable into the desired vacation house by preserving its original structural style.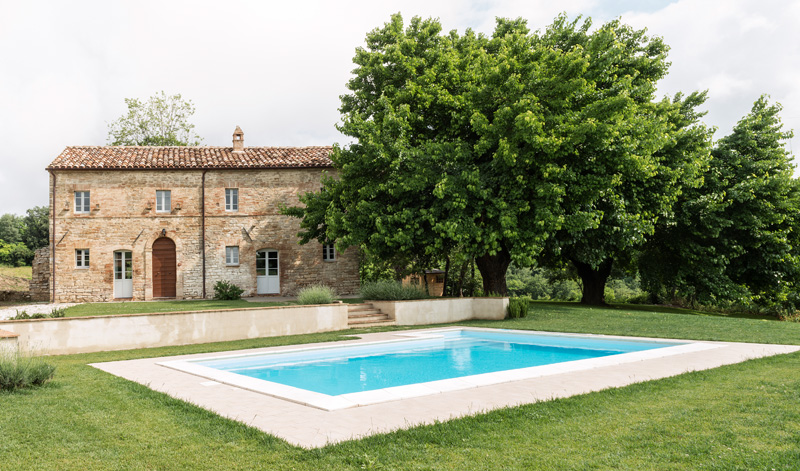 The villa is located in amazing wheat and sunflower fields. The romantic landscape surrounding the villa is celebrated in the flat Tuscan style pool situated in front of the villa's main facade.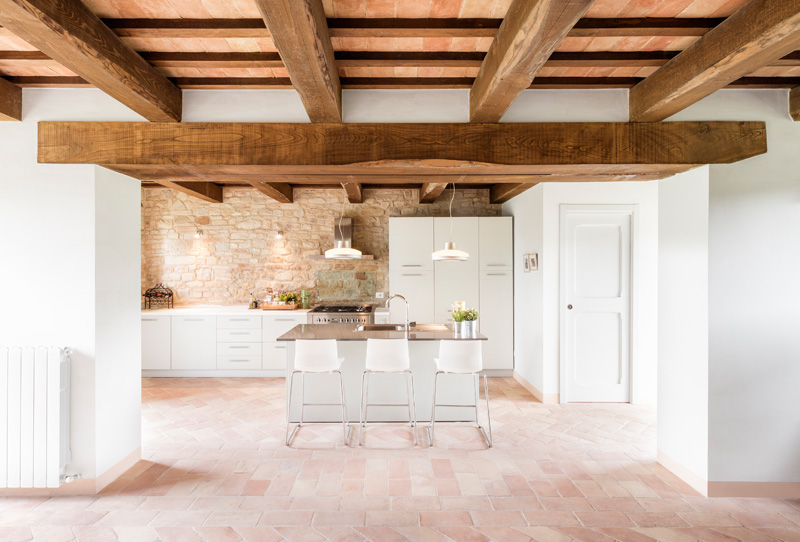 In order to overcome the strict preservation laws, each of the original stones which constructed the old stable facades was numbered, disassembled and reconstructed after being validated for it structural strength.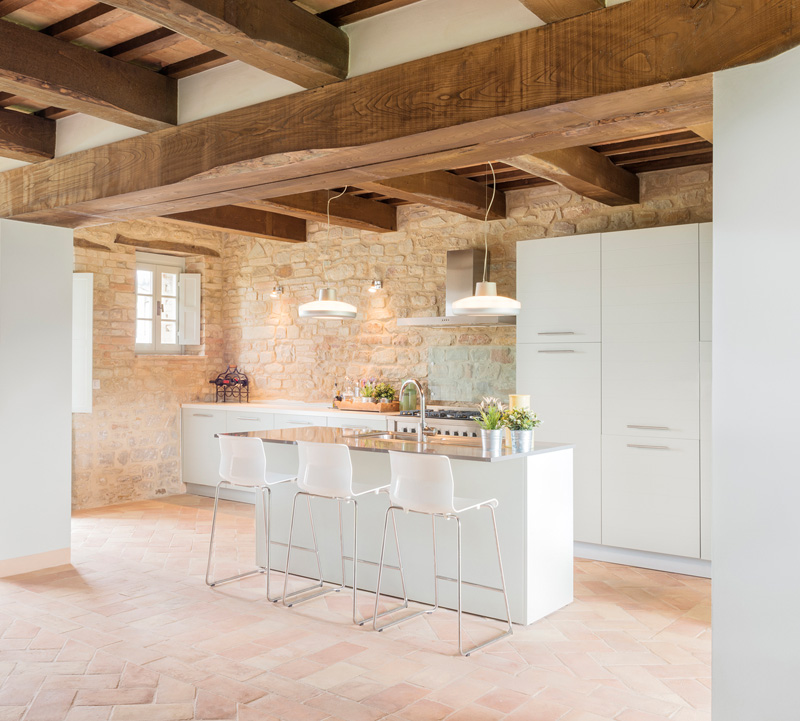 The architects faced a great challenge, which was on the one hand preserving the old country side style of building, and on the other hand designing an uncompromisable architecture and interior design.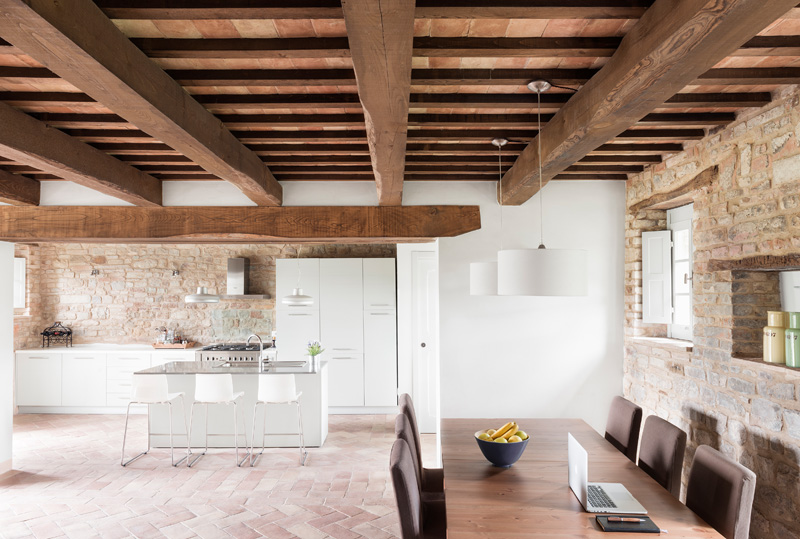 The overall interiors of the villa were designed in a style affiliated with rough terra-cotta stone flooring, installed in fishbone angular arrangements, wooden beams, local plaster techniques, white, brown & pinkish color palates and ceiling ceramic tiles.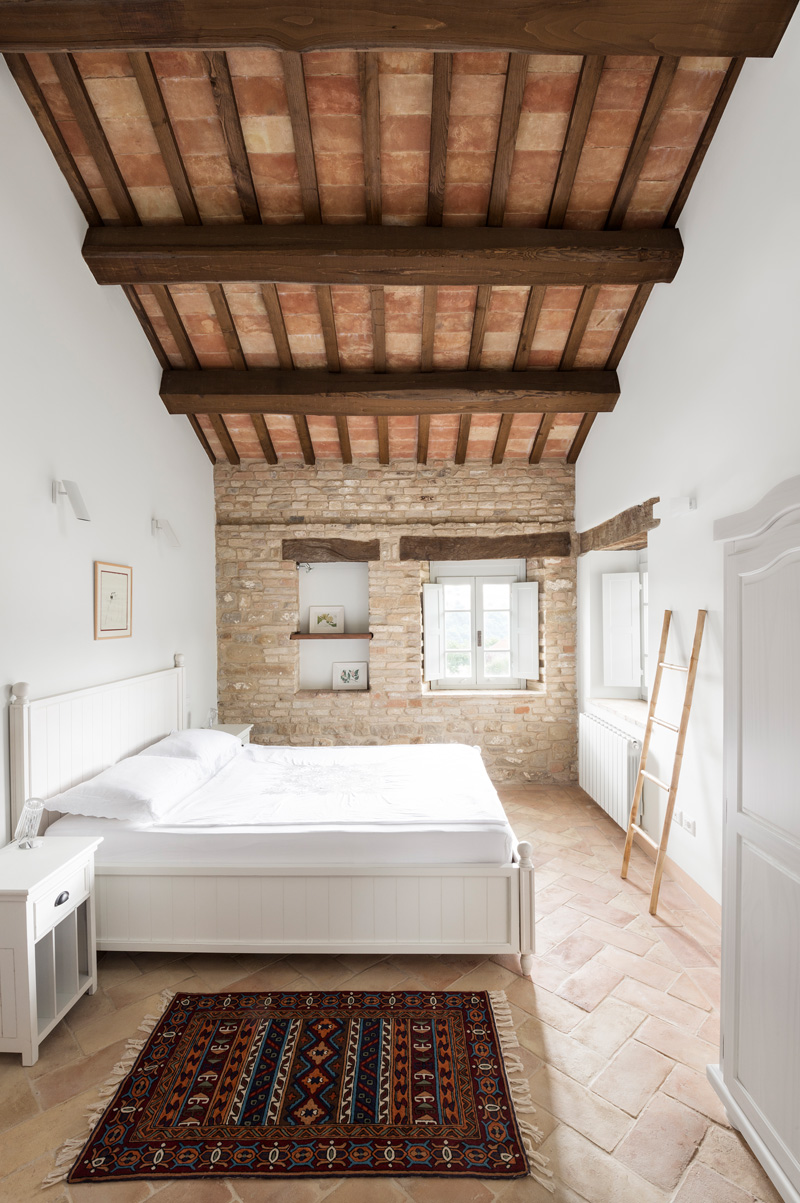 On top of each of the windows, one can observe the horizontal wooden beam which was originally placed as a structural solution for the top of the windows.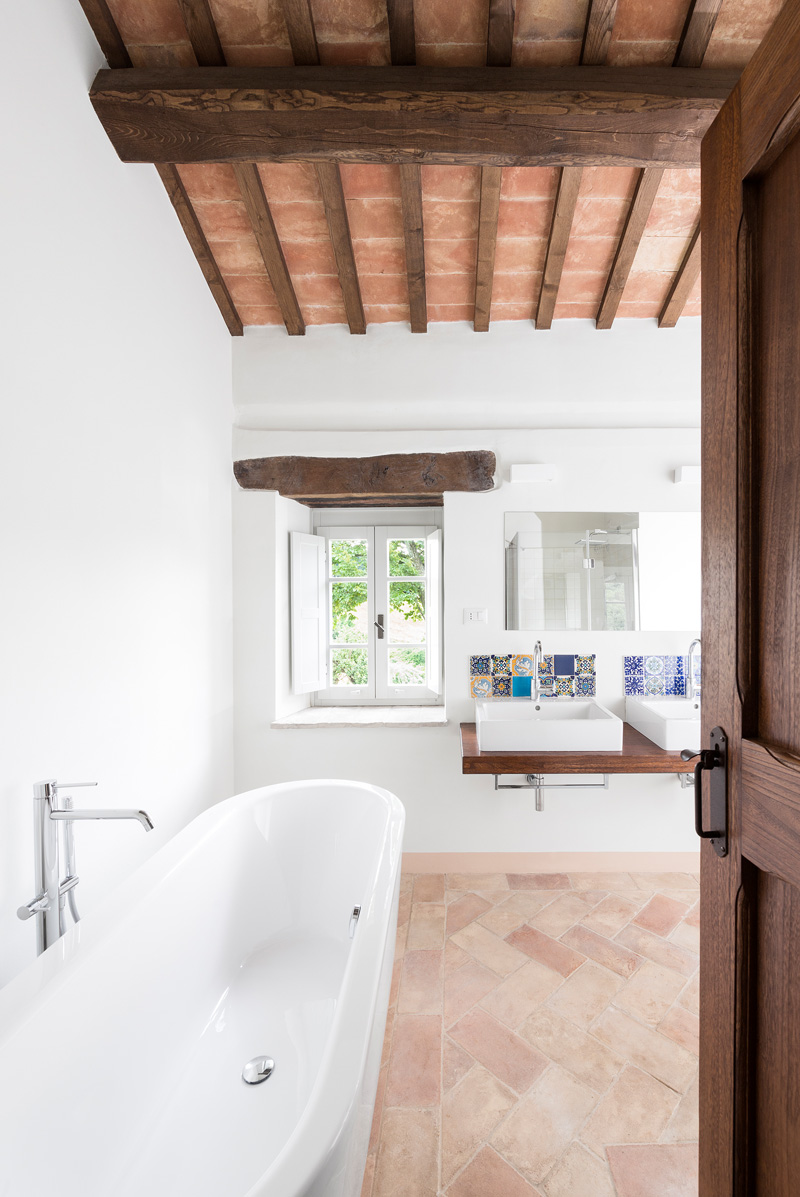 All the original details such as the window & door handles were refurbished and placed back in their original place.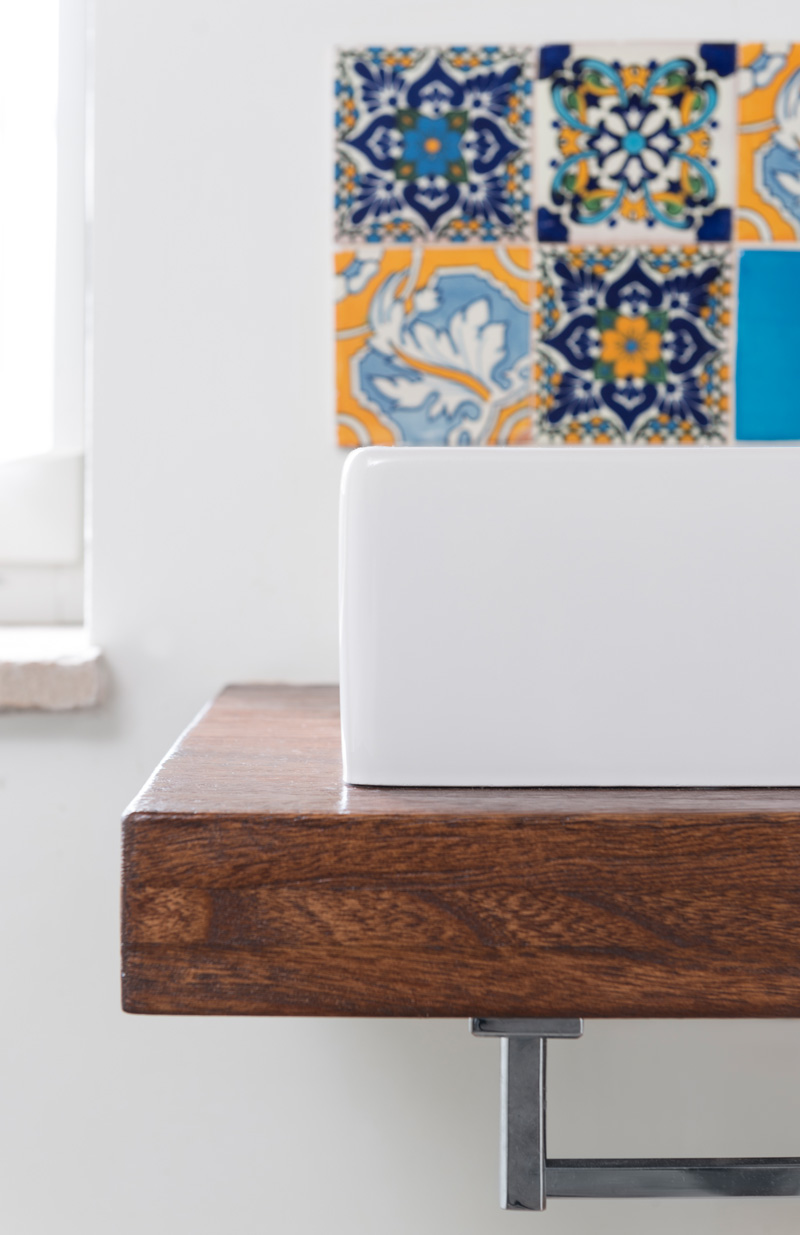 Even the original iron rings which were designated for tethering the horses where refurbished and kept in place. In that manner the architects were able to preserve not only the overall look and feel of the place but also its spirit.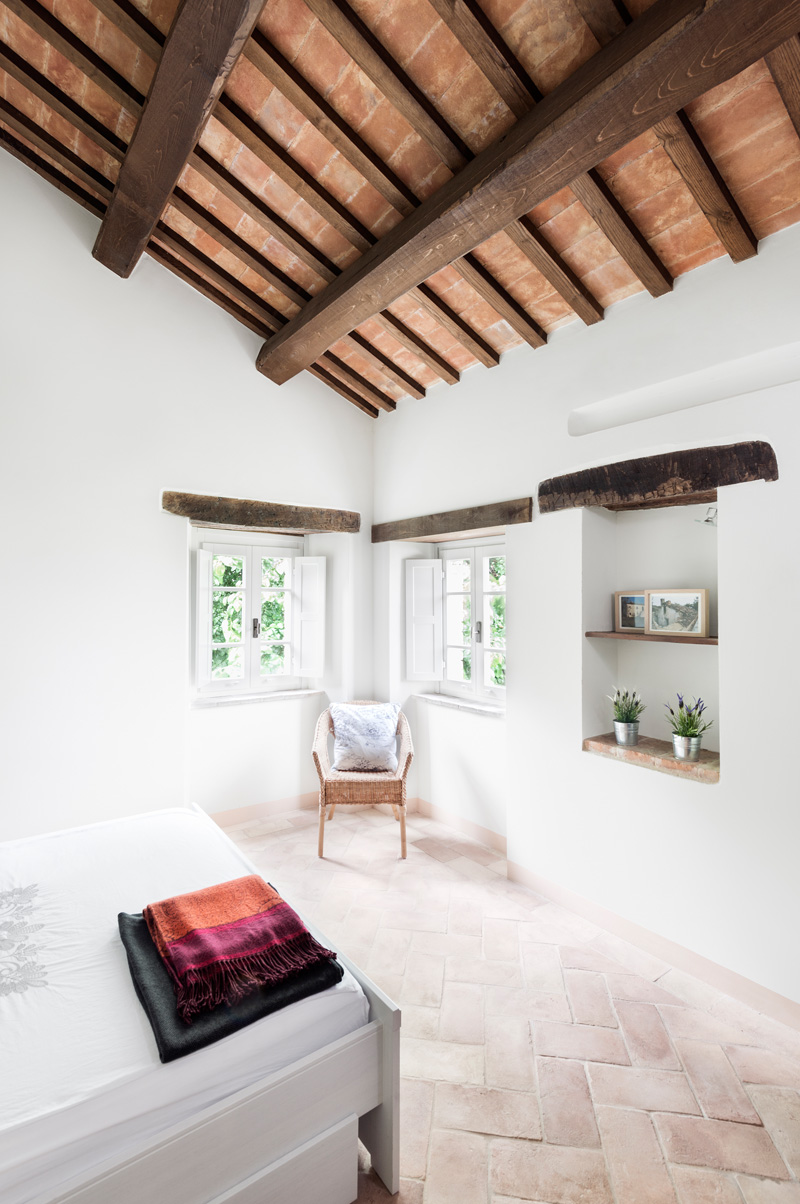 The adherence to details approach, and the use of Lo-Fi technologies, results in an ease and honest vacation house, which serves the client's initial wishes and expectations.