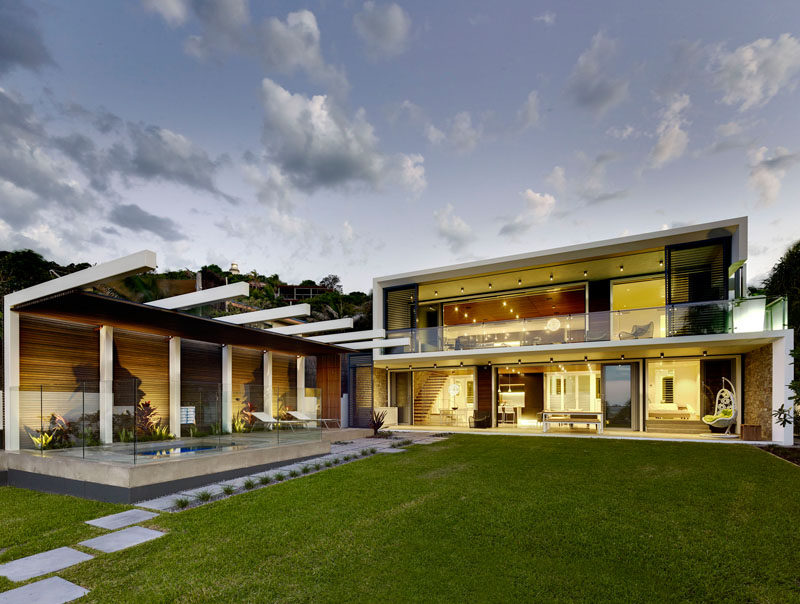 The design of this house is based around the home owner's request to have a two floor modern concrete house that could function as two separate living spaces for both the clients and their kids.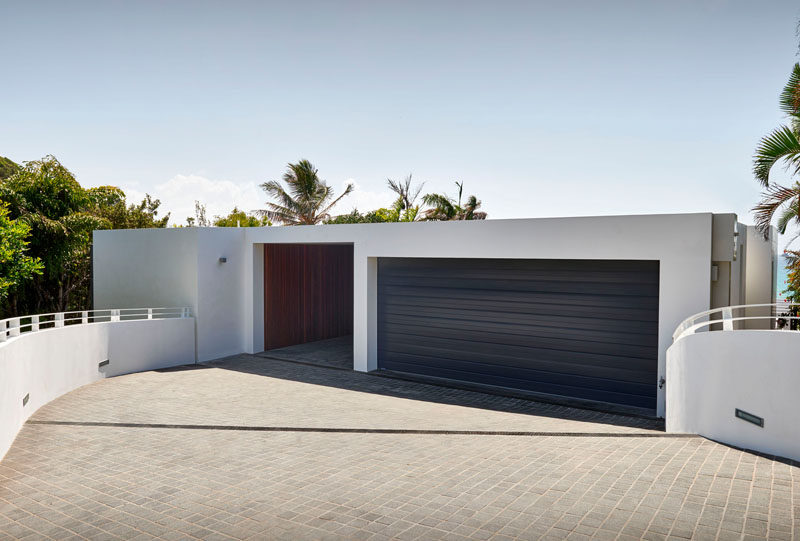 ---
Designed by Zaher Architects and located in Byron Bay, Australia, the home is 'S' shaped in its layout and sits directly on the beach front. To withstand the harsh marine environment, the home has been built using concrete, stone and hardwood throughout the house inside and out.
---

---
Inside, a wooden ceiling covers the living and dining area, with the kitchen also sharing the same space.
---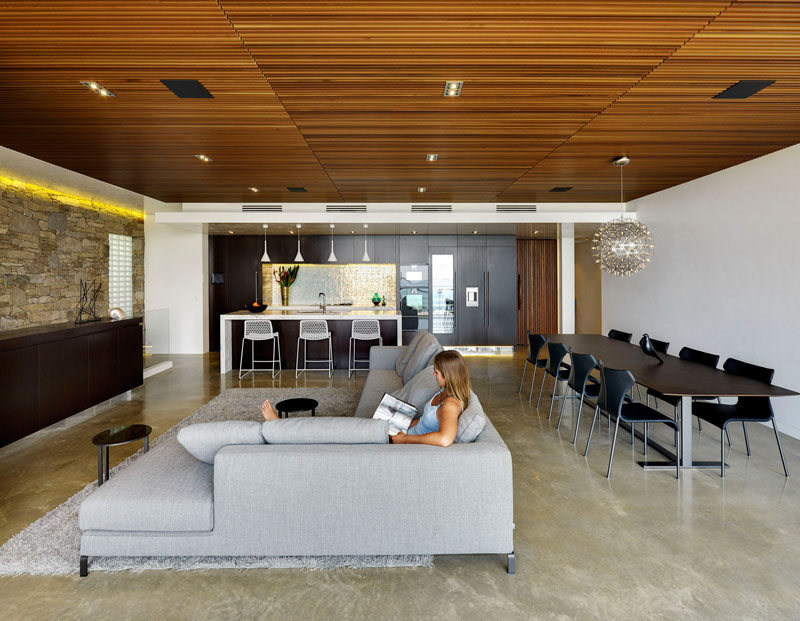 ---
The kitchen has dark wood cabinetry, which contrasts the white marble counter of the kitchen island and overhead pendant lights.
---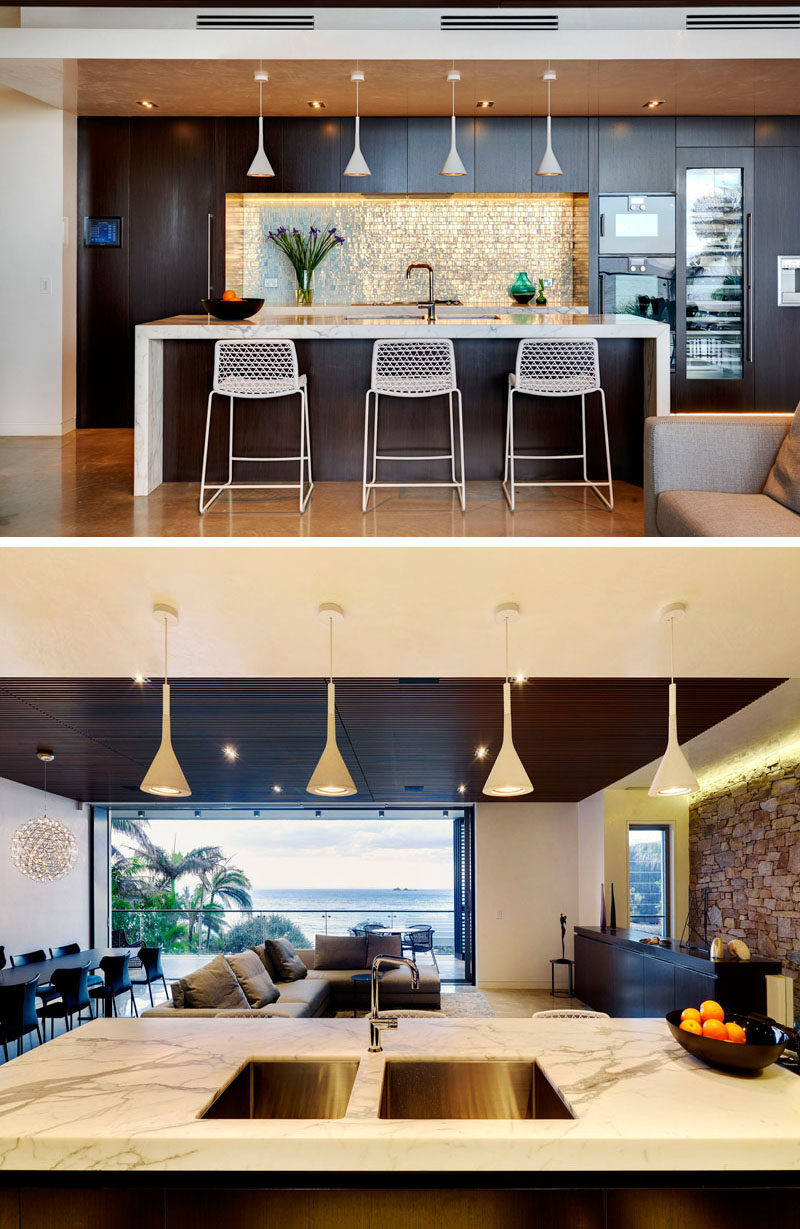 ---
Here you can see how the stone has been used on the wall next to the stairs, and how the designers included built-in cabinetry in the living room.
---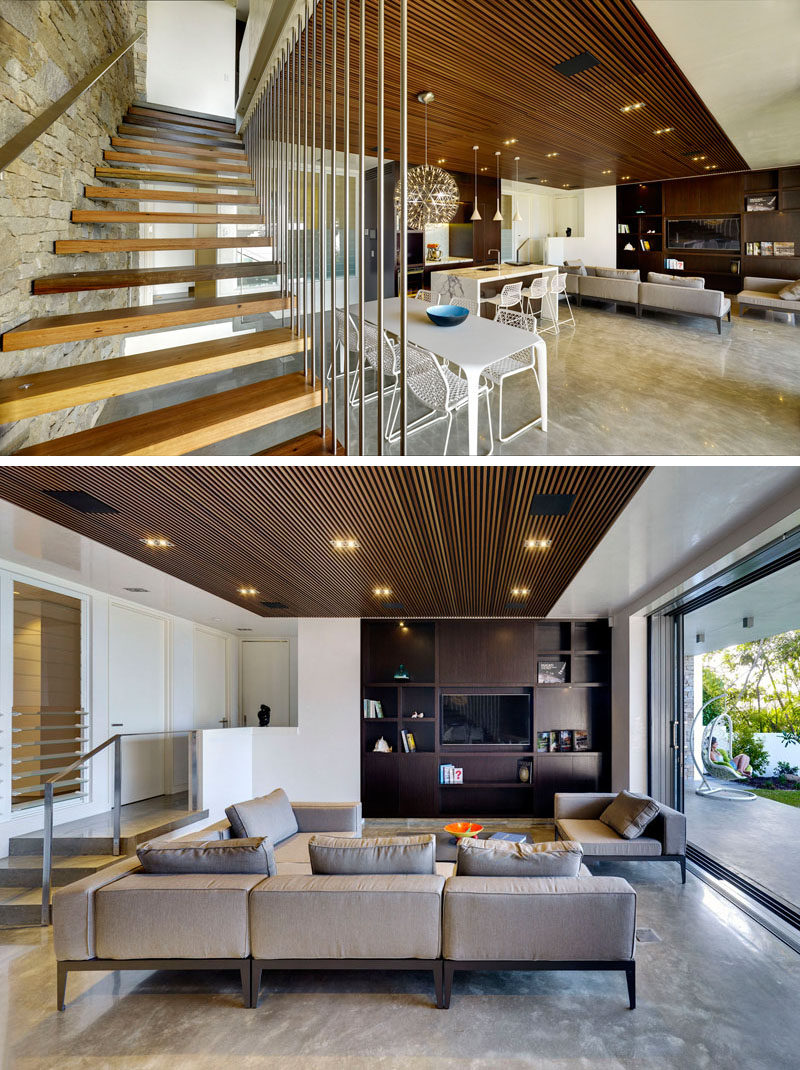 ---
Upstairs there's a covered balcony with a view of the beach.
---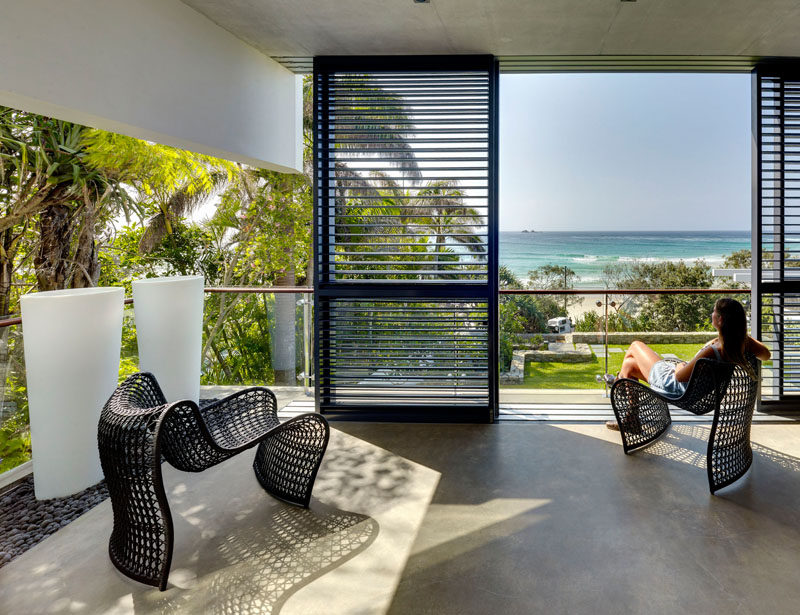 ---
Heading to the rear of the home, there's a landscaped yard with a small pool, patio and pergola with outdoor shower.
---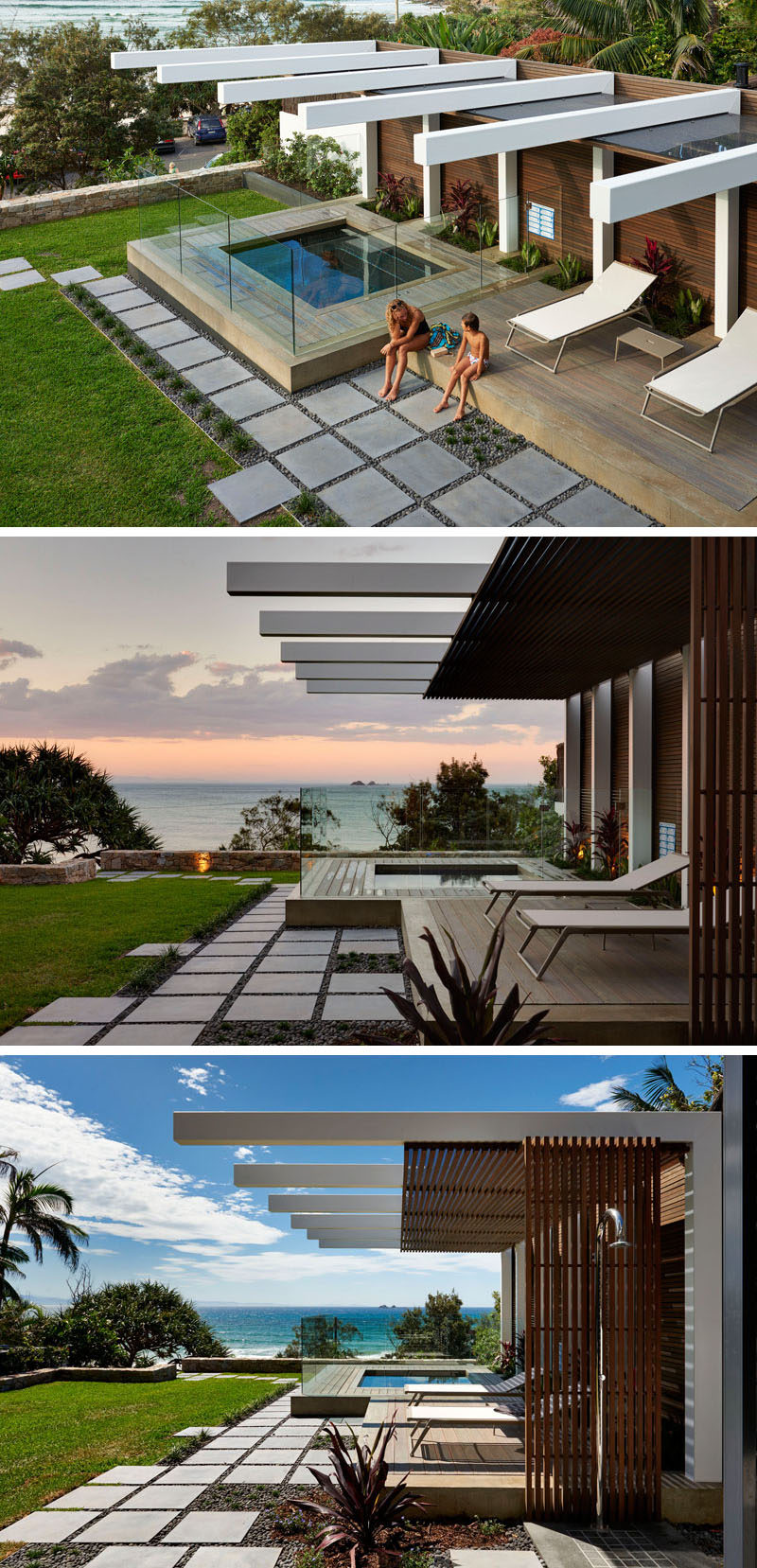 ---
Here's a close-up look at the outdoor shower, ideal for rinsing off after a day at the beach.
---