An Underwater Restaurant Gets Restyled By Poole Associates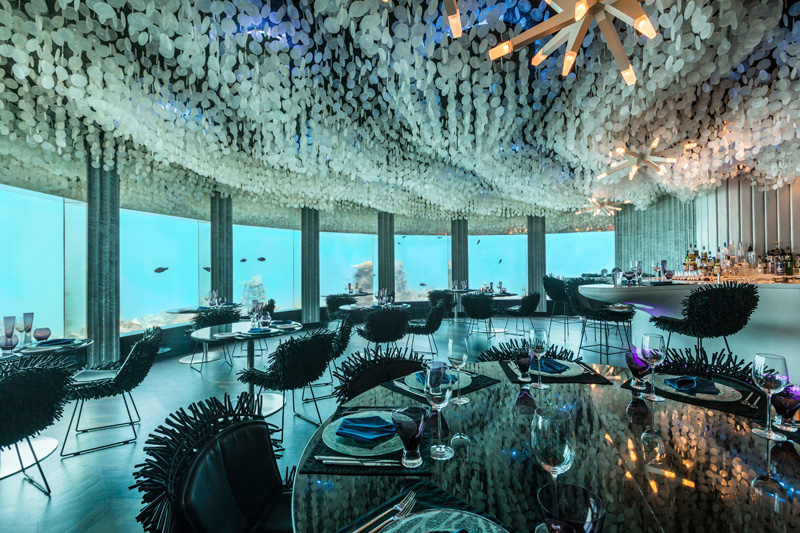 Having first opened in 2012 as an underwater nightclub, Subsix at the PER AQUUM Niyama resort in the Maldives, has recently been restyled by Poole Associates to become an underwater restaurant.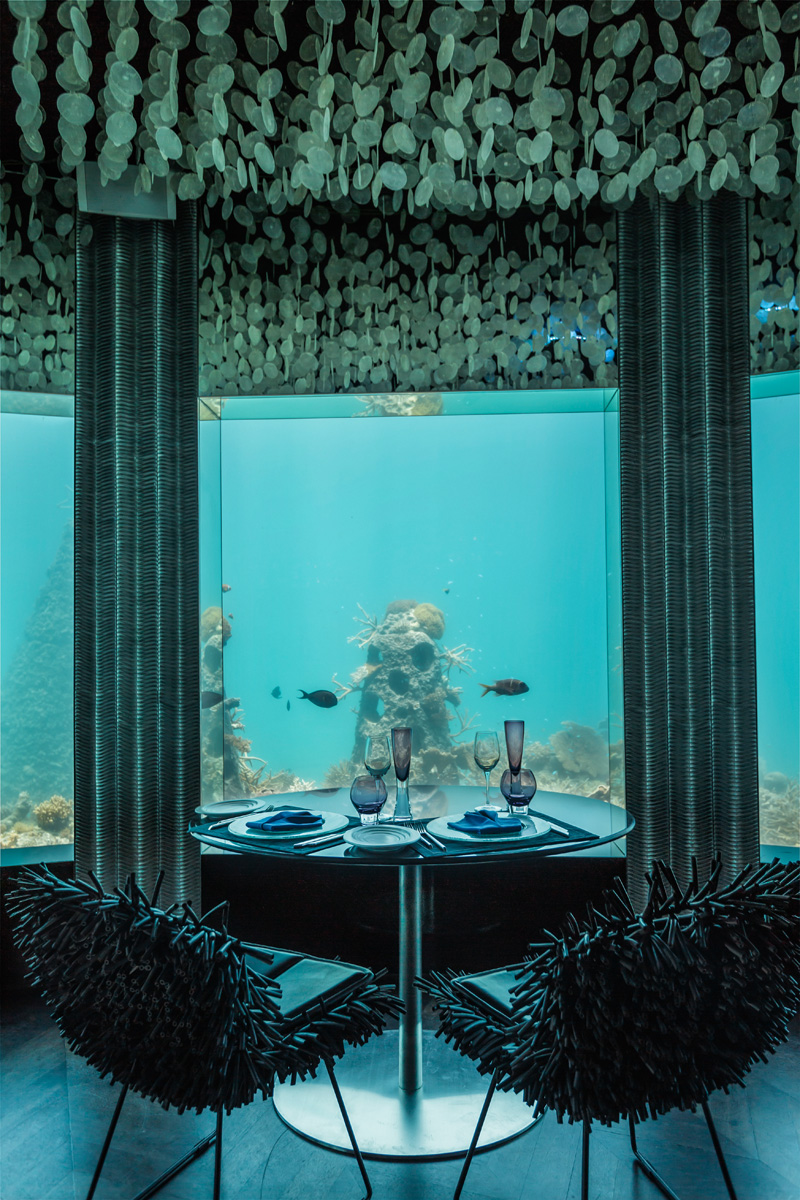 Located 500 metres offshore, Subsix can be reached via speedboat. When you arrive, you are led down a three-tier staircase that takes you below the waterline, where you will find a space with large windows that frame the amazing views of the surrounding reef.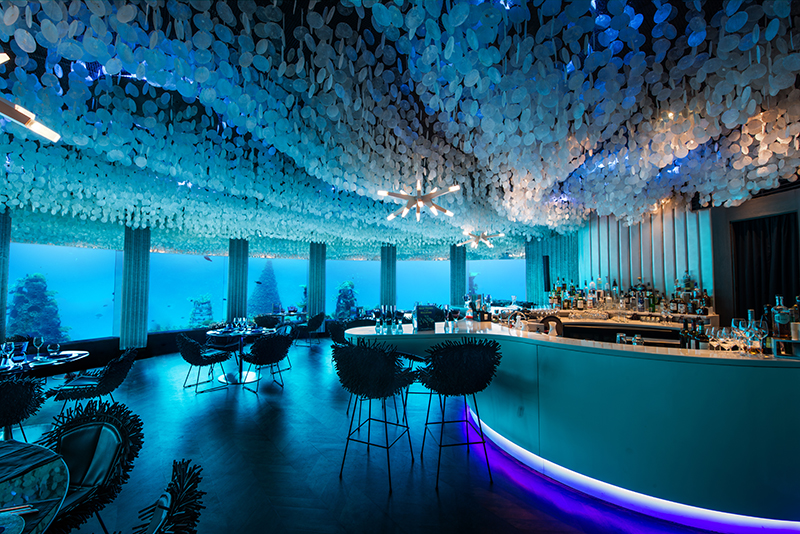 Interior design: Poole Associates
Photography provided by PER AQUUM Niyama