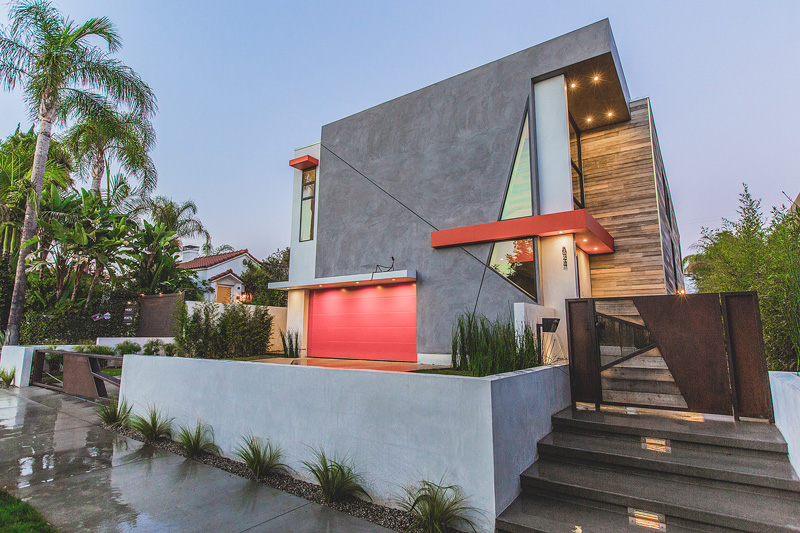 Amit Apel has designed a house in Los Angeles, that features geometric shapes and angular lines throughout the space, inside and out.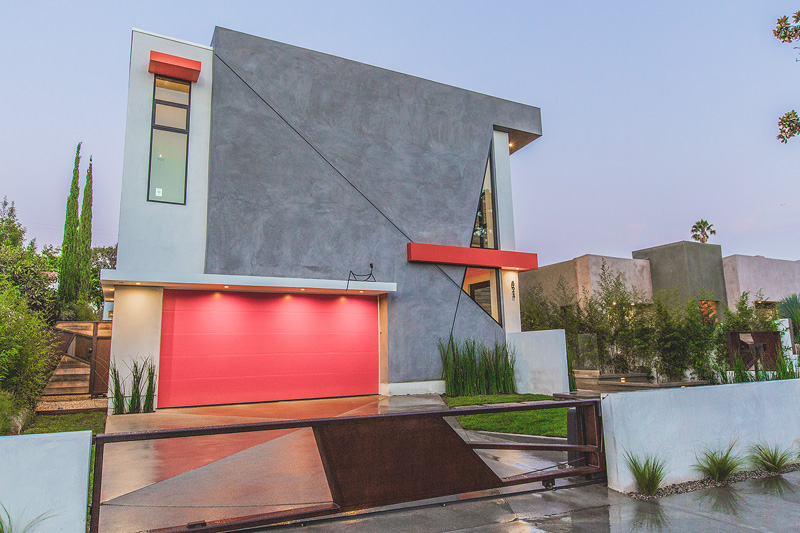 The project description
One-of-a-kind pieces by Amit Apel, can be seen from the front gates all the way to the living spaces and continue on into the backyard. From the moment one walks along the pathway to the front door, it is apparent that no area of this home was left untouched by a vision to create a space of luxury that ties tranquility into the true art of living.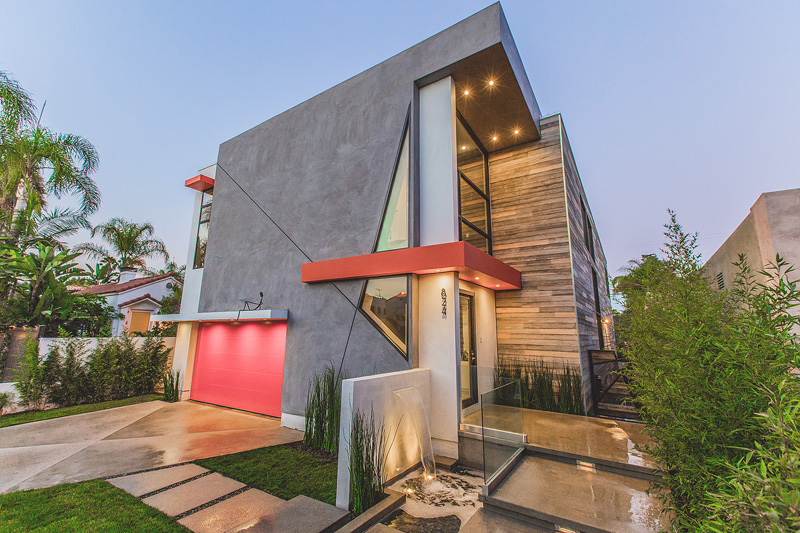 The contrasting hues of charcoal finishes and smoky orange tones in front make this unique home unlike anything that can be found around this area.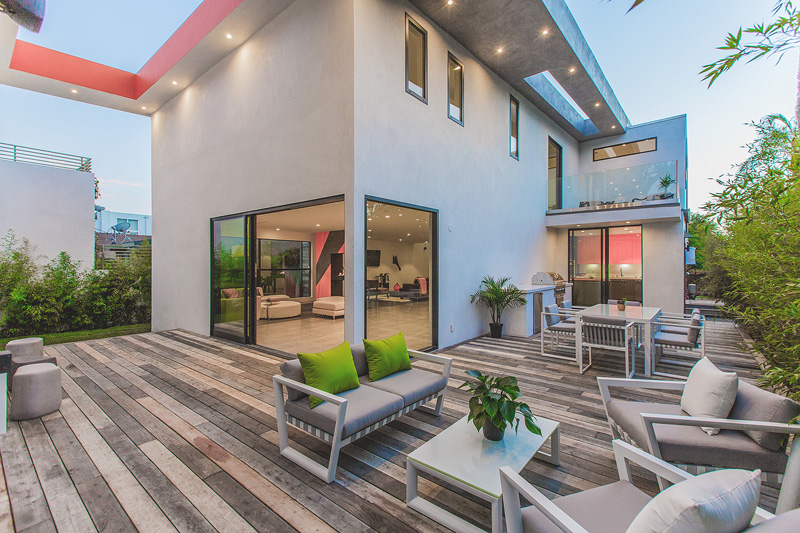 A separate accent wall on the right hand side offers floor to ceiling finished wood to blend different textures and enhance the artistic feel.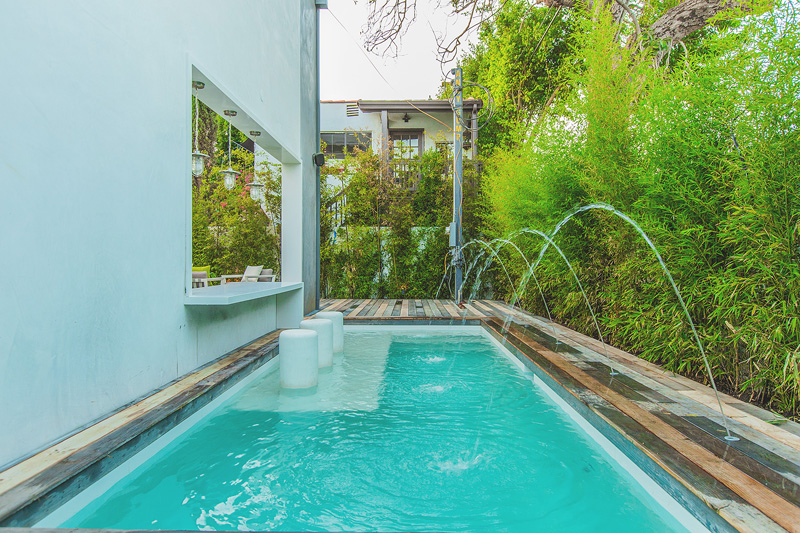 Nonconformist angles in the driveway parallel the front facade of the house and work to elaborate the clean geometrical shapes leading up to the front porch.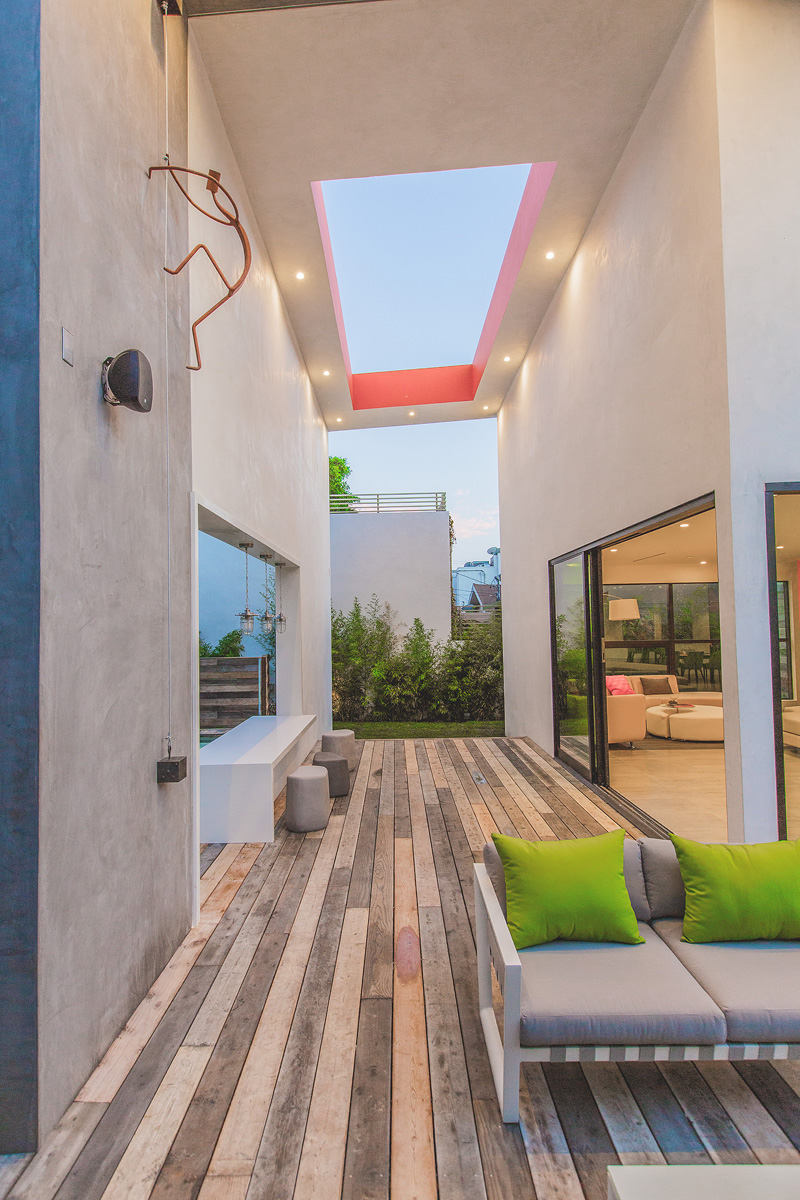 The hanging waterfall and sculpture are all custom, hand-made pieces that are only found exclusively at Apel Design Works, which truly makes this house one with class and individuality.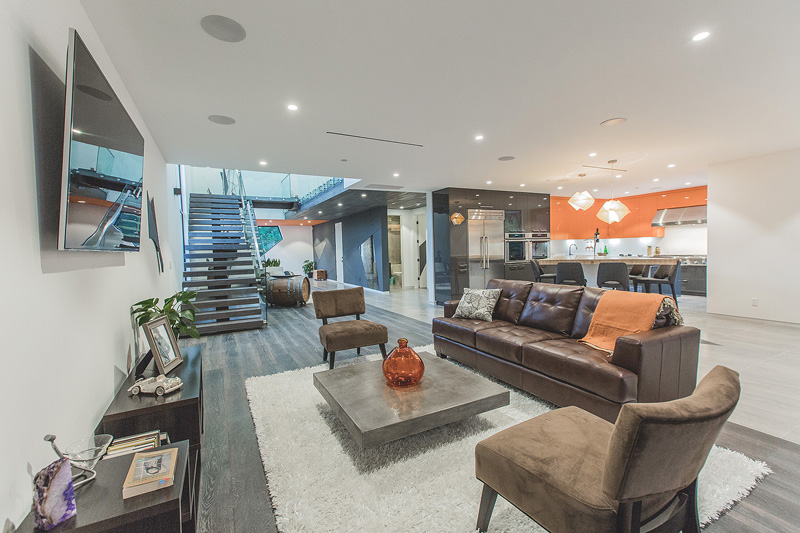 Once inside the home, it is evident that detail and consideration was put into every area of the interior to ensure that the exterior flows evenly into the space.
Although the interior is predominately charcoal finishes, small accents of smoky orange can be seen peaking through certain aspects including the custom fire place and the custom cabinets that also match the kitchen island.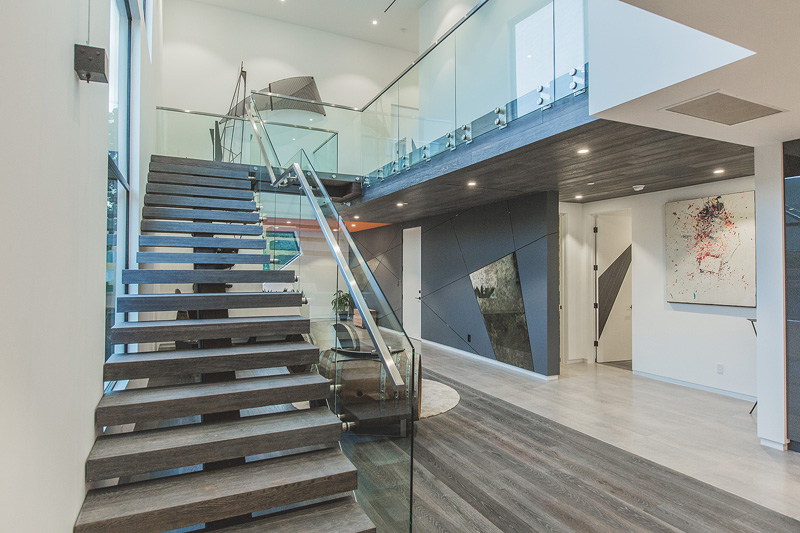 The beautiful grey wood flooring against the sleek tile create a barrier to separate the common areas from the kitchen, but allow for open space and maximum open light from the floor to ceiling sliding windows.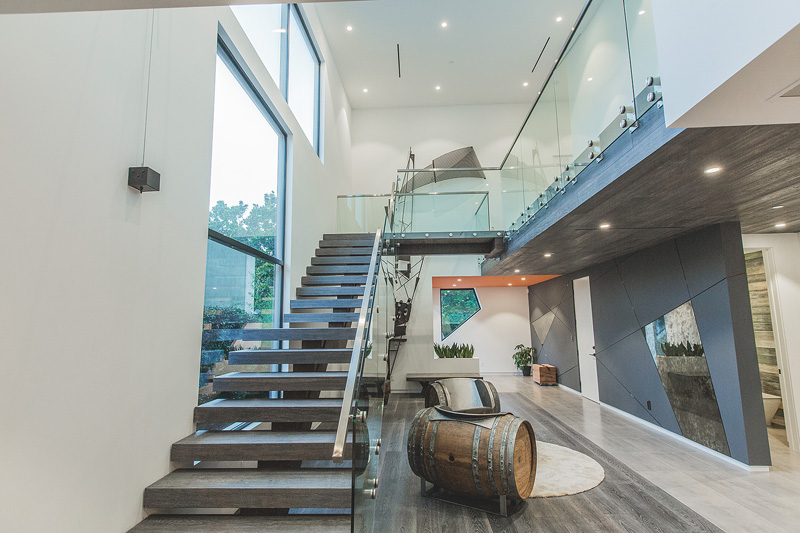 Every bedroom in the house has vaulted ceilings and is equipped with custom features including the doors and variously textured accent walls to bring out the elegant nature of the home.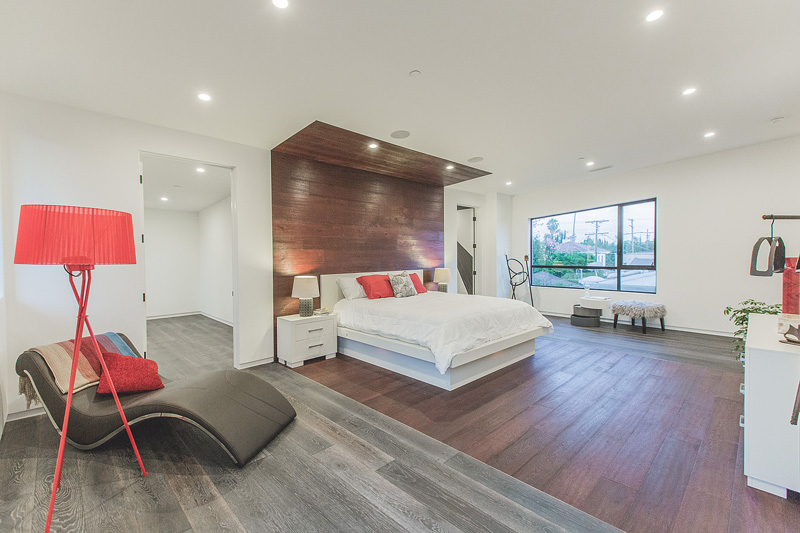 This residence is also one of the first in this area to offer an intelligent home system, known as Vibarex, that allows for customization of every feature in the home that can be controlled from any outsi de device hooked up to the system.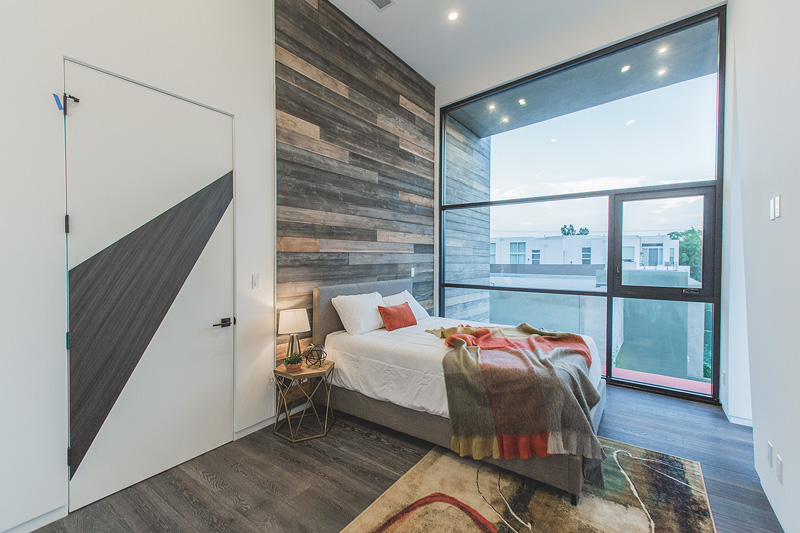 The backyard is utilized to its full potential, offering a wraparound wooden deck and a pool area that includes a swim up bar perfect for entertaining.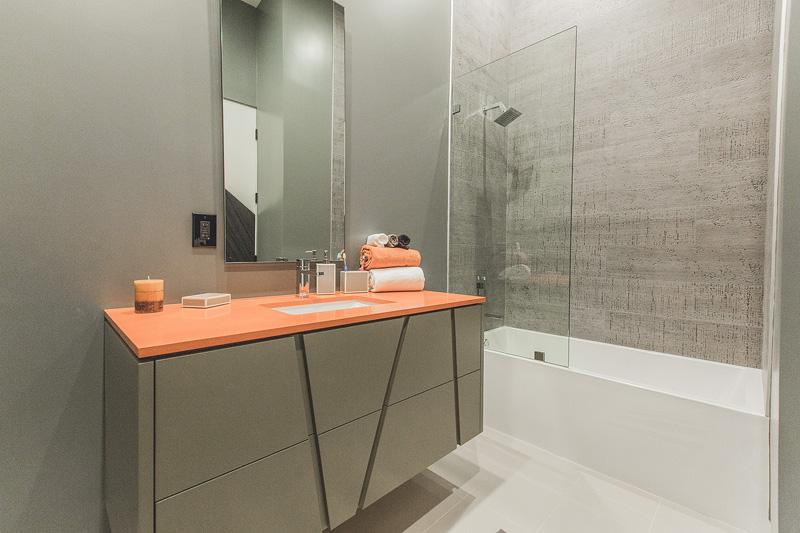 The same smoky orange accents found throughout the home can also be found making an appearance in the skylight above the bar by the pool, allowing the entire house to have an original yet common feel.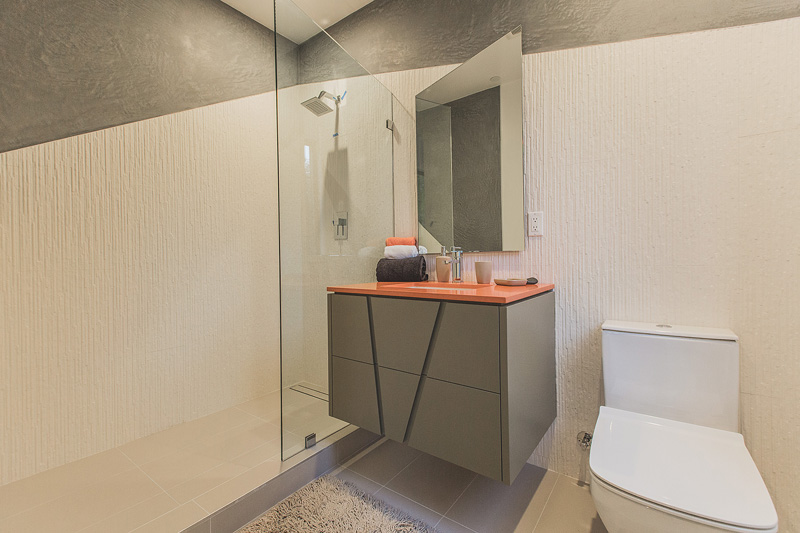 This artistically thought out home takes architectural norms to the extreme, and can surely be defined as the first of many to introduce a new and improved aspect of design that is rarely seen, but always appreciated.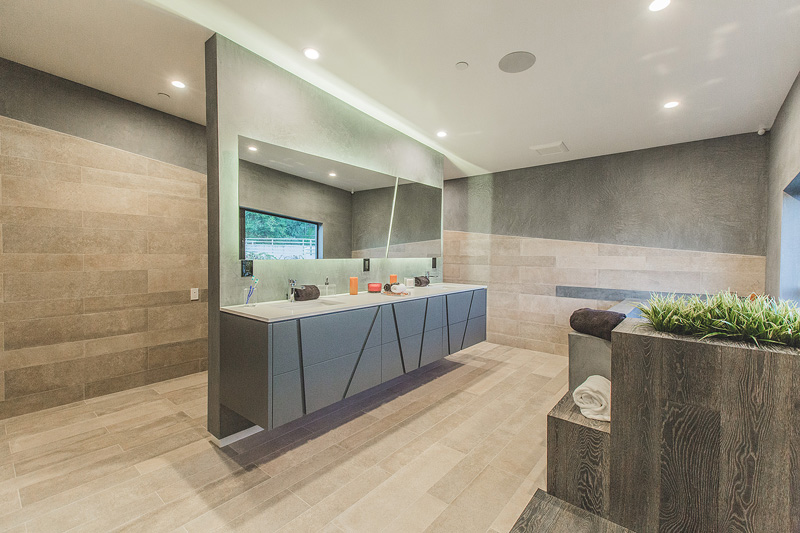 Architect and Designer: Amit Apel
Builder: Anchor Construction Group
Project description author: Wensday Haines
Photographer: Brandon Valiente