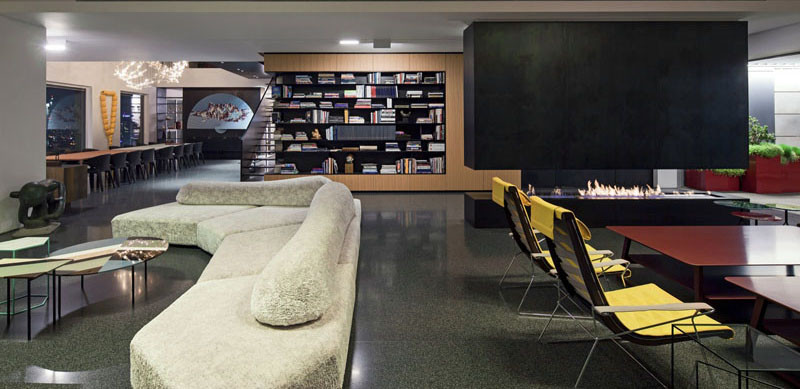 Pitsou Kedem Architects designed the interior of this penthouse apartment for an art collector in Tel Aviv, Israel.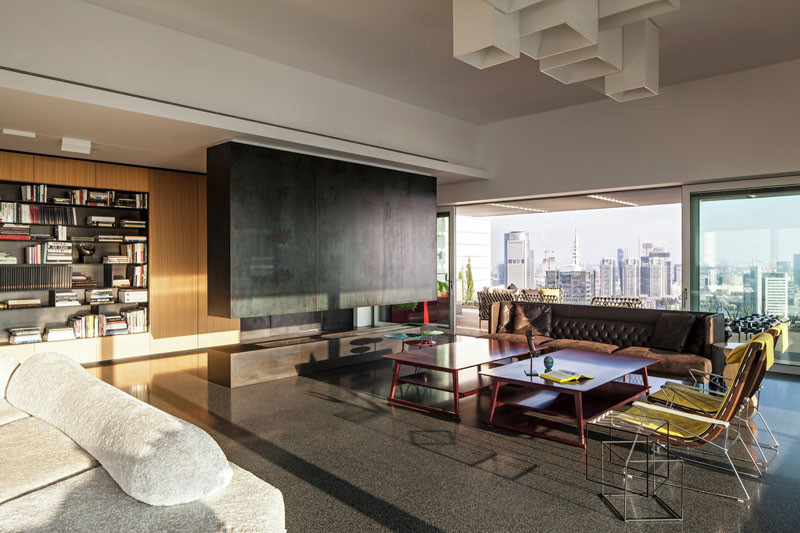 ---
The apartment is located on the 31st and 32nd floor of the building.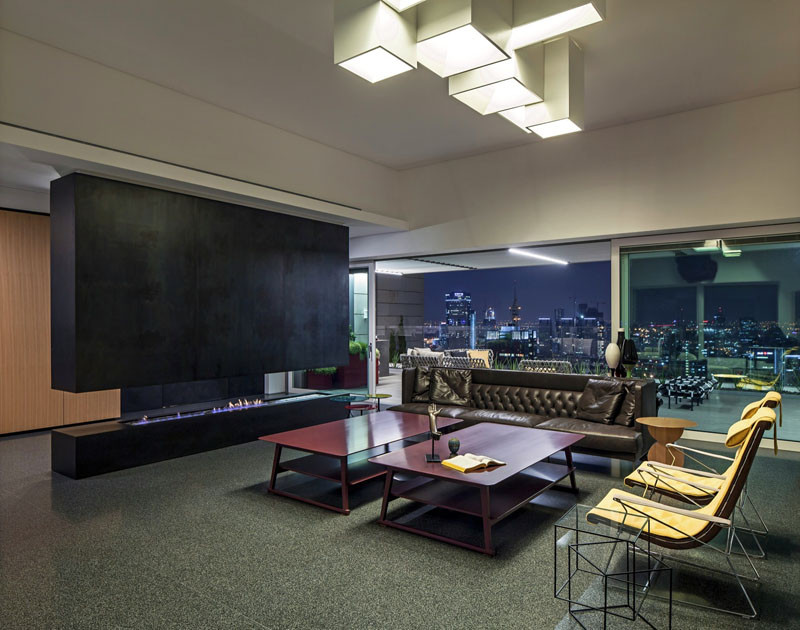 ---
Throughout the apartment there's a variety of sitting and dining areas, like this one next to the large fireplace.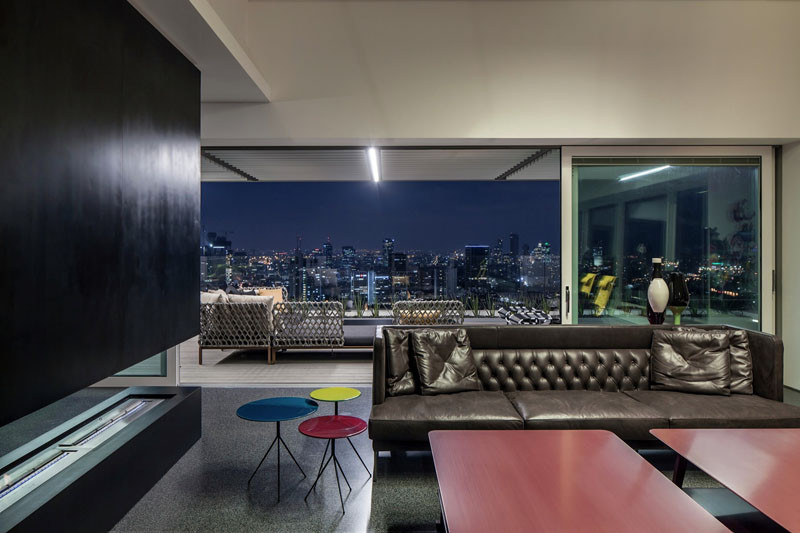 ---
There's also the lounge area, which has amazing views overlooking the city.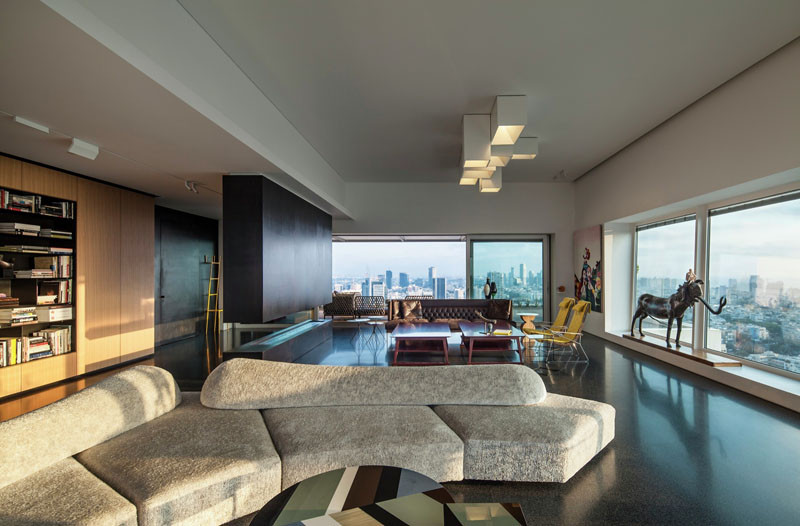 ---
The apartment's walls and corners are filled with the owner's unique collection of artwork.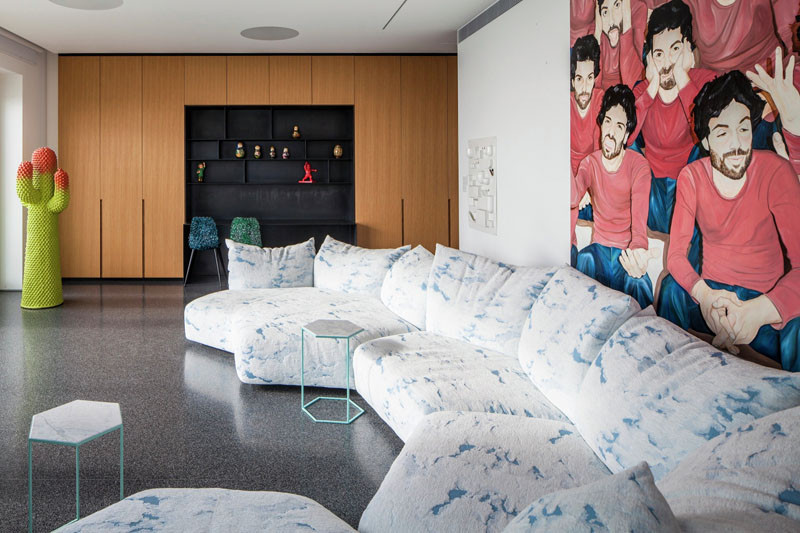 ---
Outside, there's a deck with another lounge area, perfect for enjoying the views of Tel Aviv.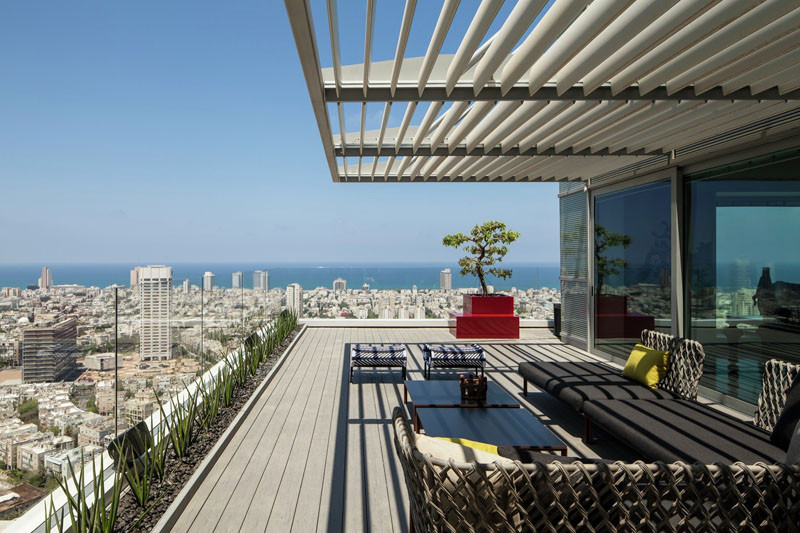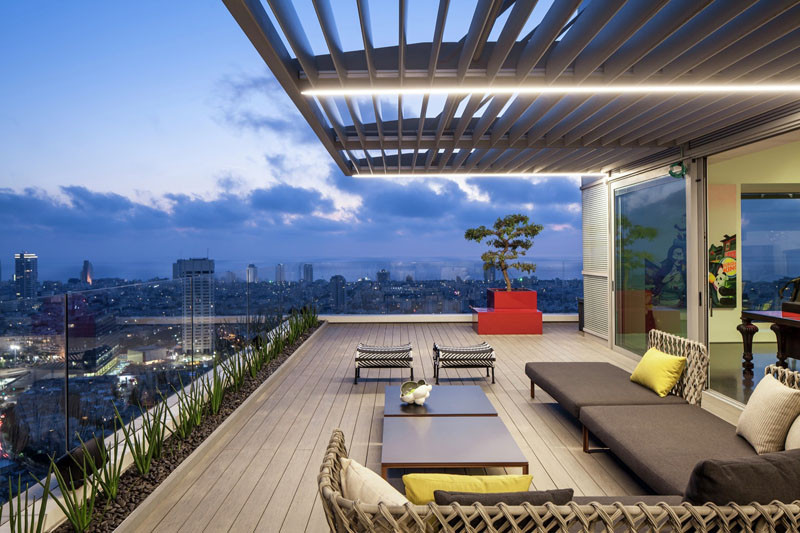 ---
Here's a look at the kitchen, that features geometric-shaped pendant lighting suspended above the island.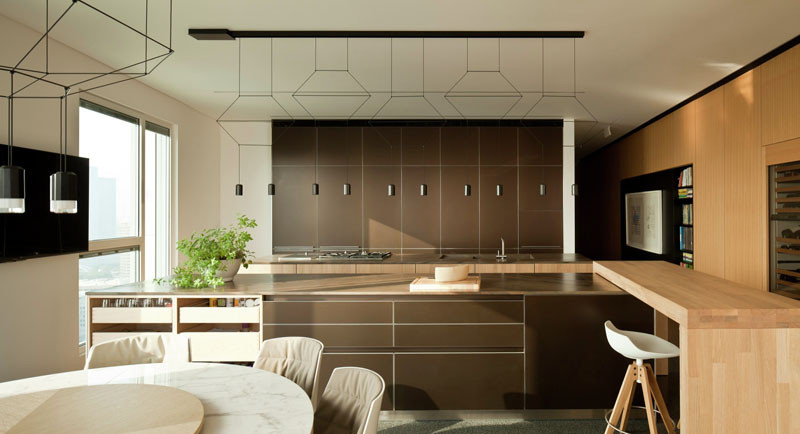 ---
There's a large built-in bookshelf that lines the wall…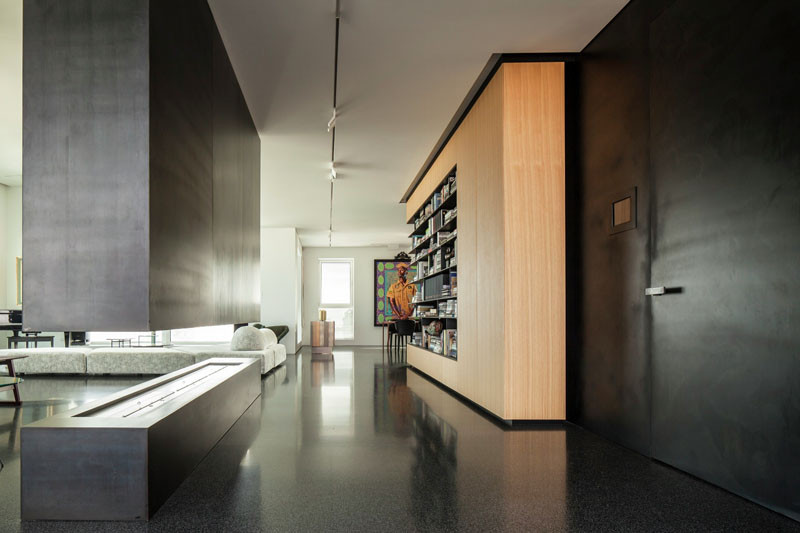 ---
…and wraps around the corner, continuing on past the stairs.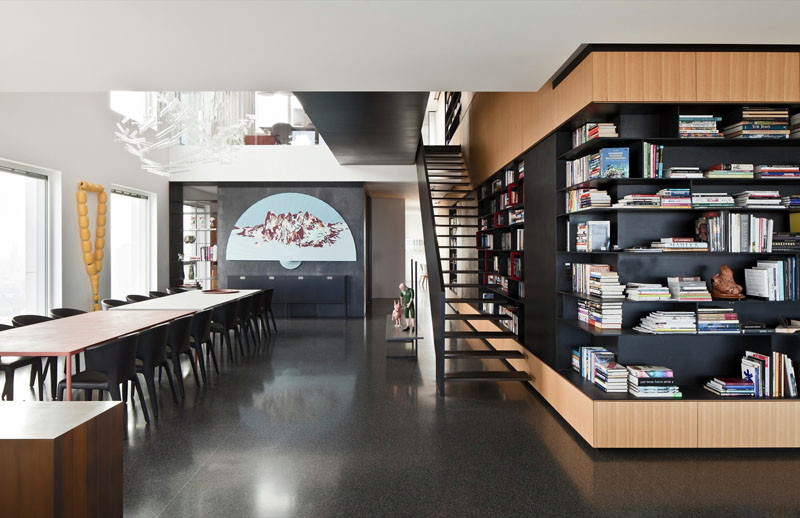 ---
There is a huge dining table for hosting large dinner parties.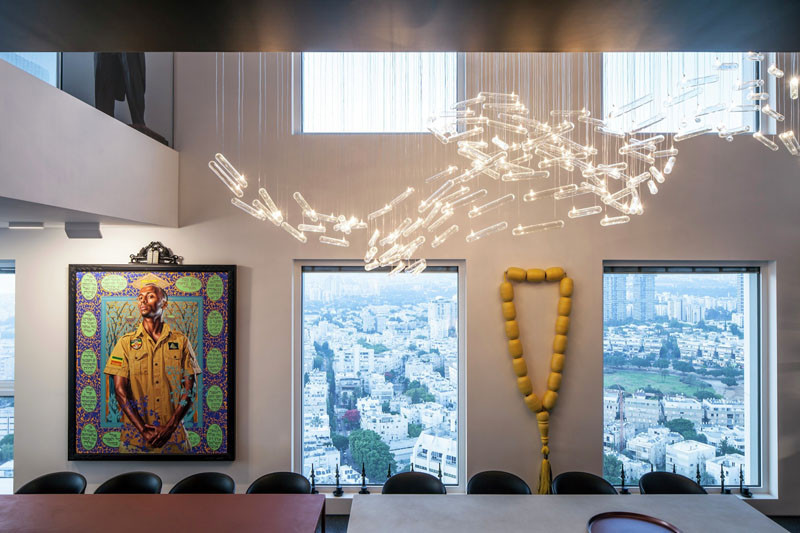 ---
The designers used a dark terrazzo floor to unify the main living areas.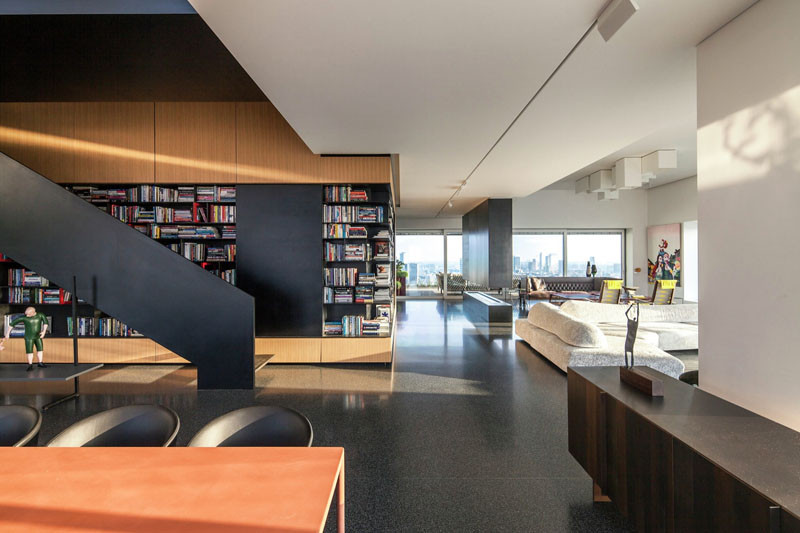 ---
A black staircase leads you to the second floor.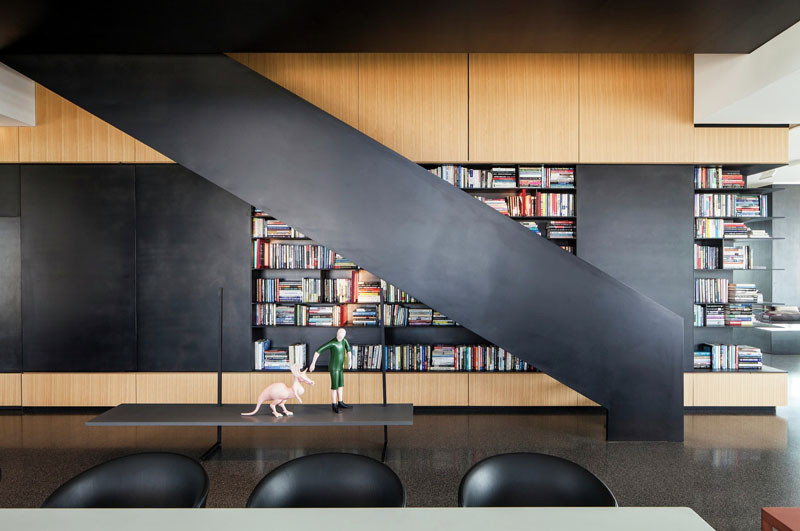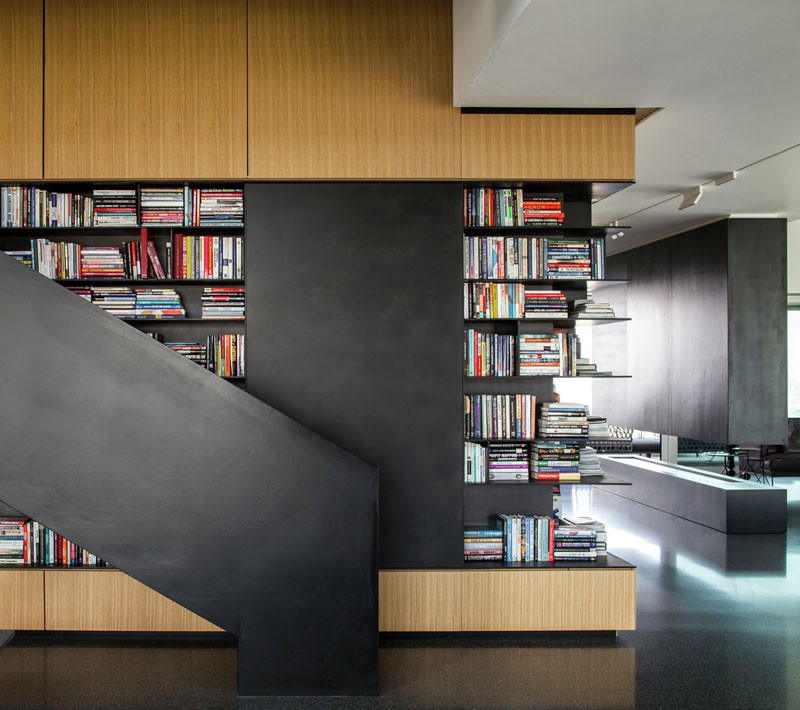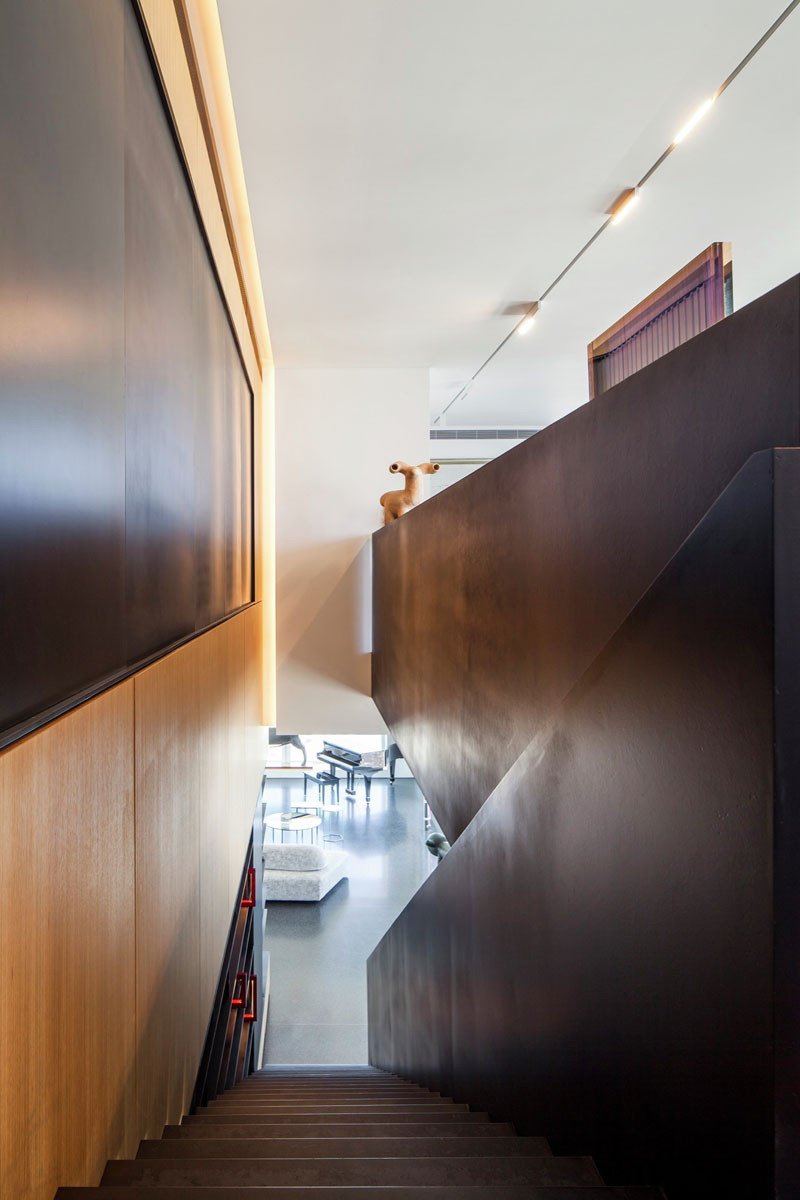 ---
At the top of the stairs, there are more bookshelves…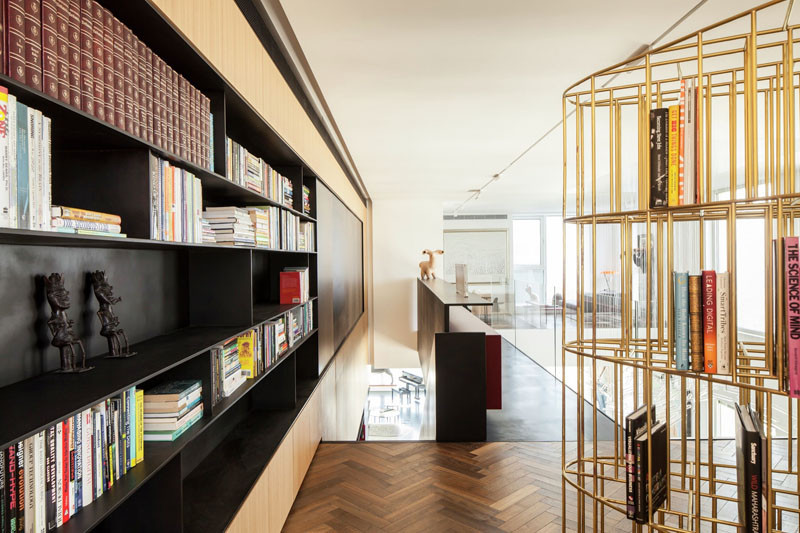 ---
And a home office.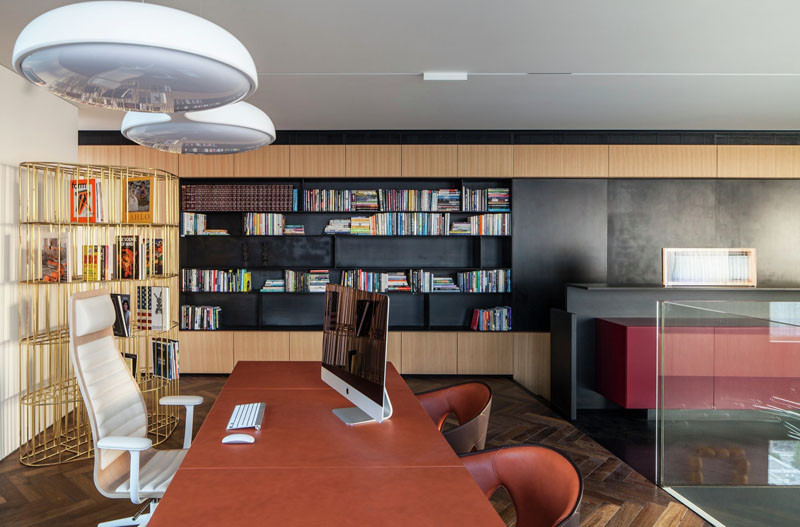 ---
From the upper level, you can look down over the sculptural chandelier.
---
In the bedroom, there's a quiet place to relax and read a book.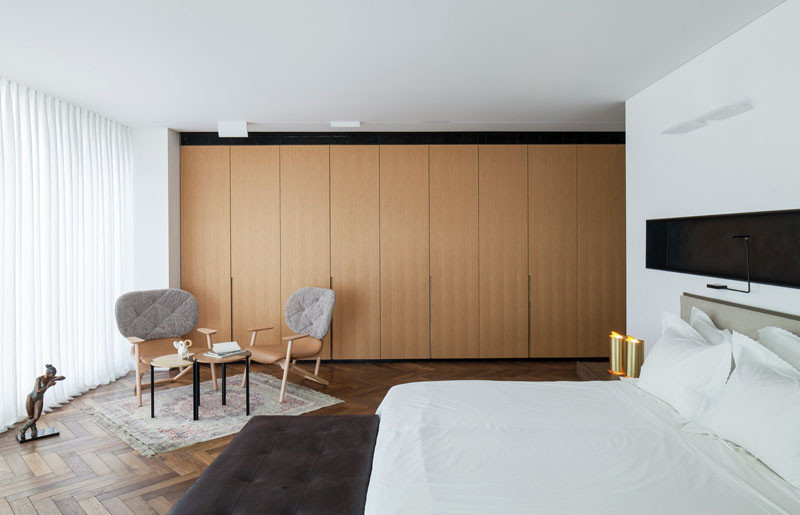 ---
In the bathroom, a deep red cabinet adds a touch of color.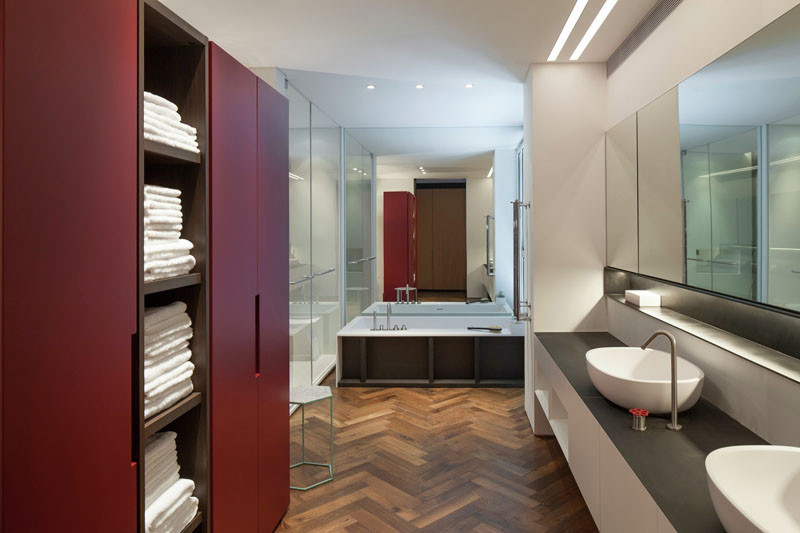 Architect in charge: Ran M. Broides
Design Team: Irene Goldberg, Ran M. Broides and Pitsou Kedem
Styling for photography: Eti Buskila
Project manager: Eyal and Erez Sarig
Light design: Orli Alkabes
---