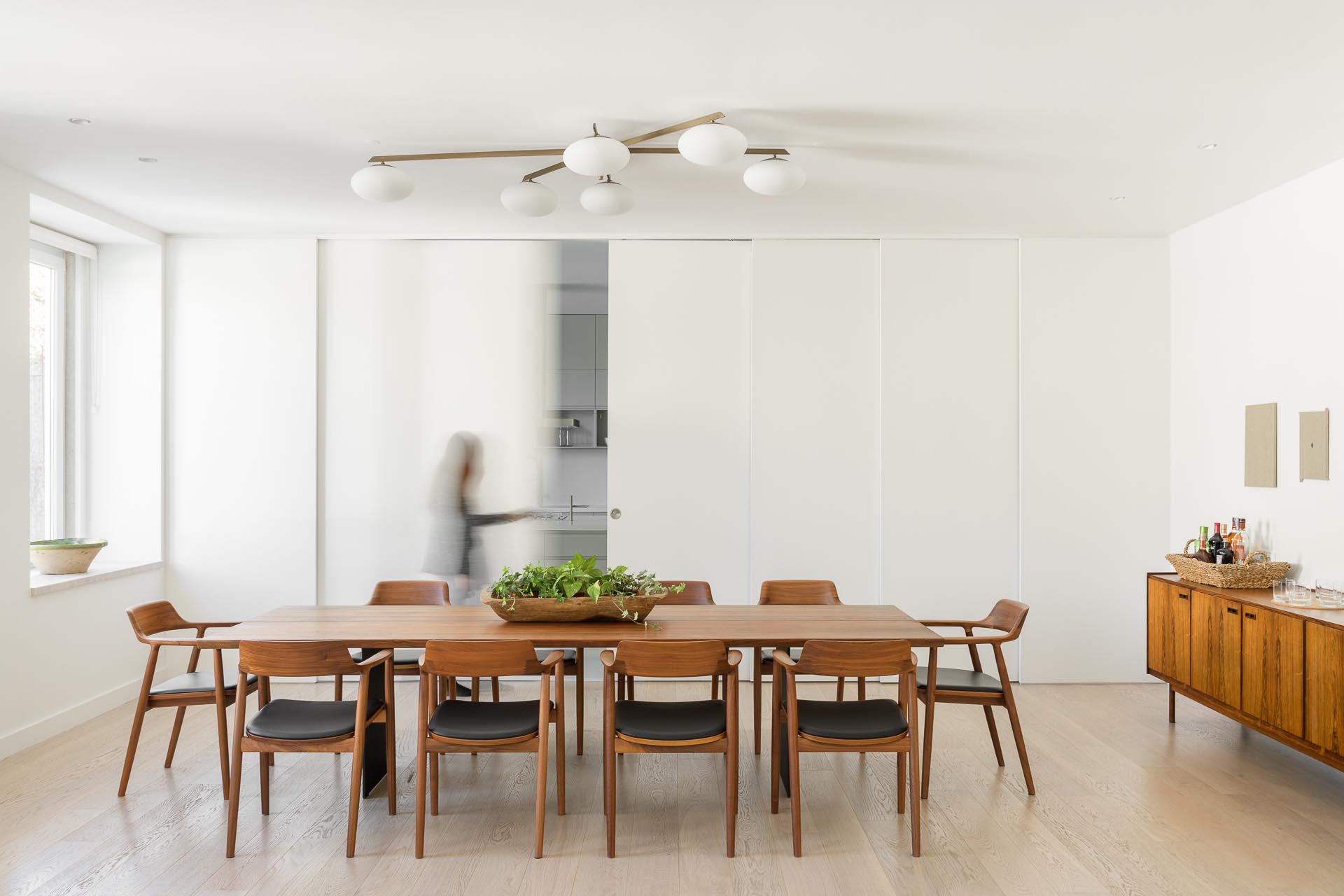 P|S Arquitetos has recently completed an apartment in Portugal, where one of the key interior design features is a kitchen that can be hidden from view when dining.

Floor-to-ceiling white panels doors in the dining room can be slid open to reveal the full-size kitchen.
The panels, which can be partially opened, help to create separation between the spaces, hiding the kitchen from view when guests are dining, allowing for a formal dining experience.

When the door panels are fully opened, the apartment now has an open floor plan with a more casual atmosphere.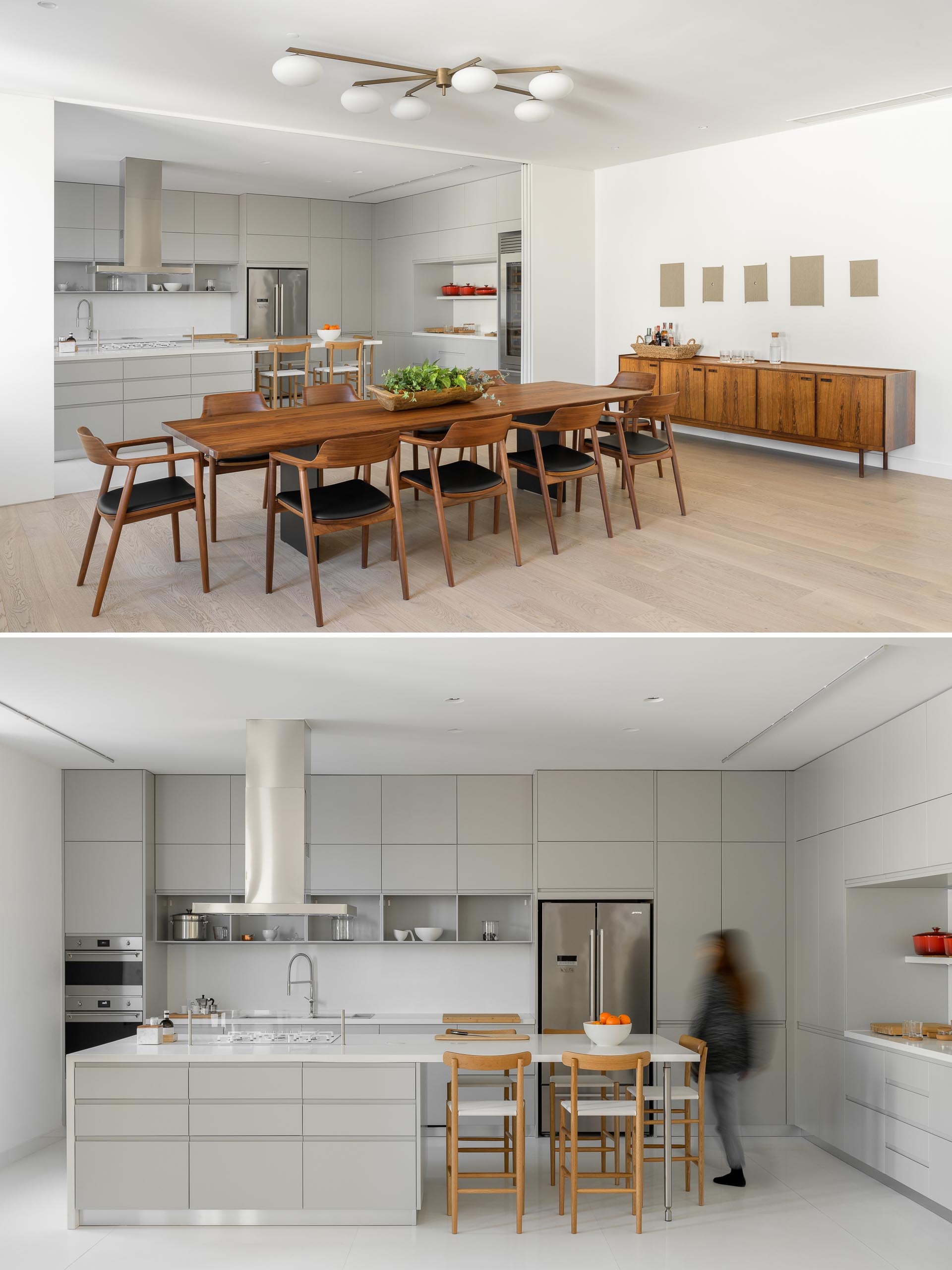 Photography © Ricardo Oliveira Alves | Architecture: P|S Arquitetos – Pascali Semerdjian Arquitetos (Team: Linda Mattoli) | Interiors: Pascali Semerdjian | Lighting: Osvaldo Mattos | Luminotécnico : Pascali Semerdjian Architects | Support and Production : Ternullo Mello Architects