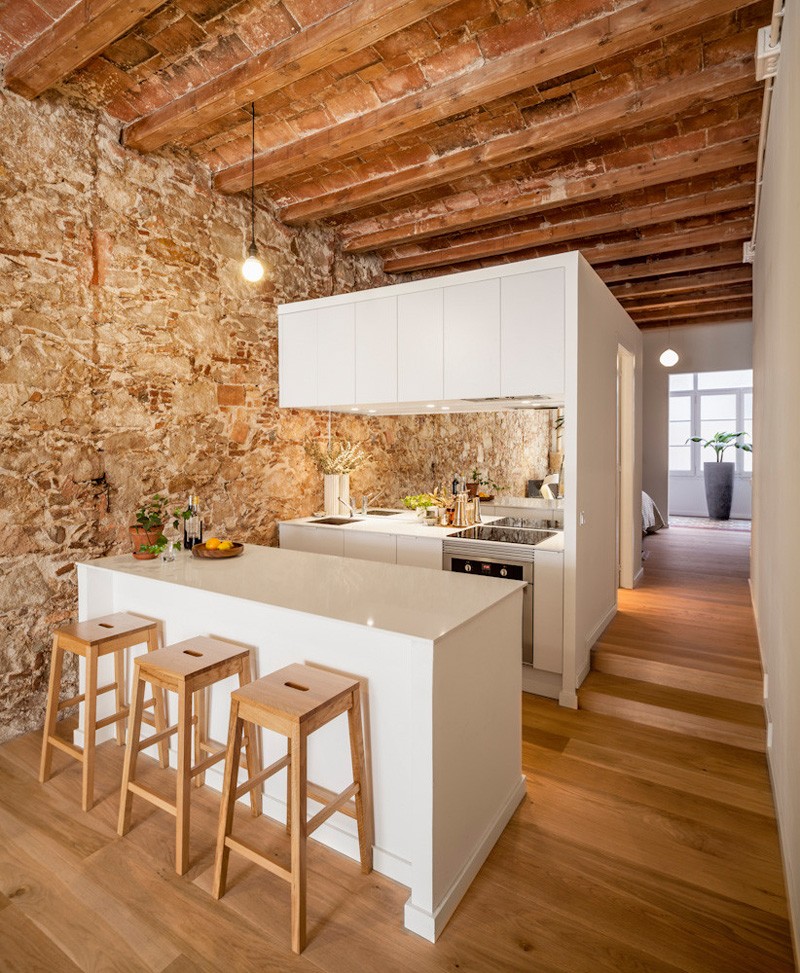 Sergi Pons designed this contemporary apartment inside a 19th century building in Barcelona, Spain.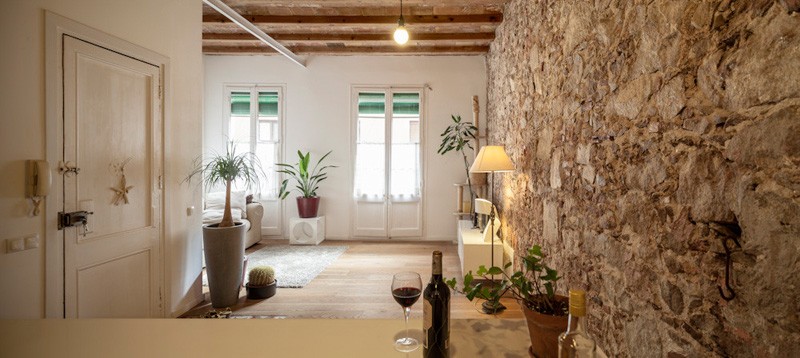 The apartment, once broken up into several different spaces, was redesigned to create a more open living area.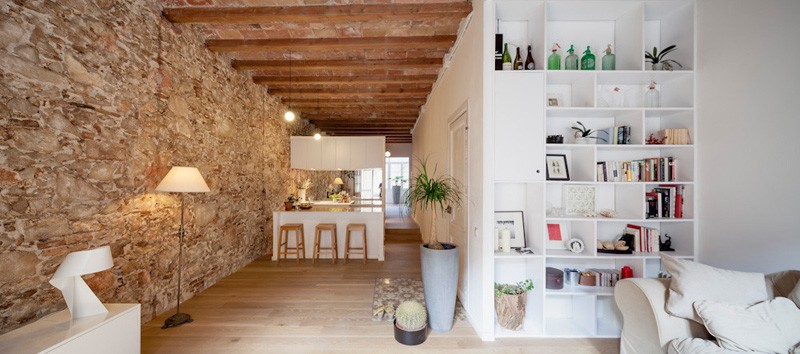 The kitchen has been kept small, with a mirrored backsplash to make the space appear larger.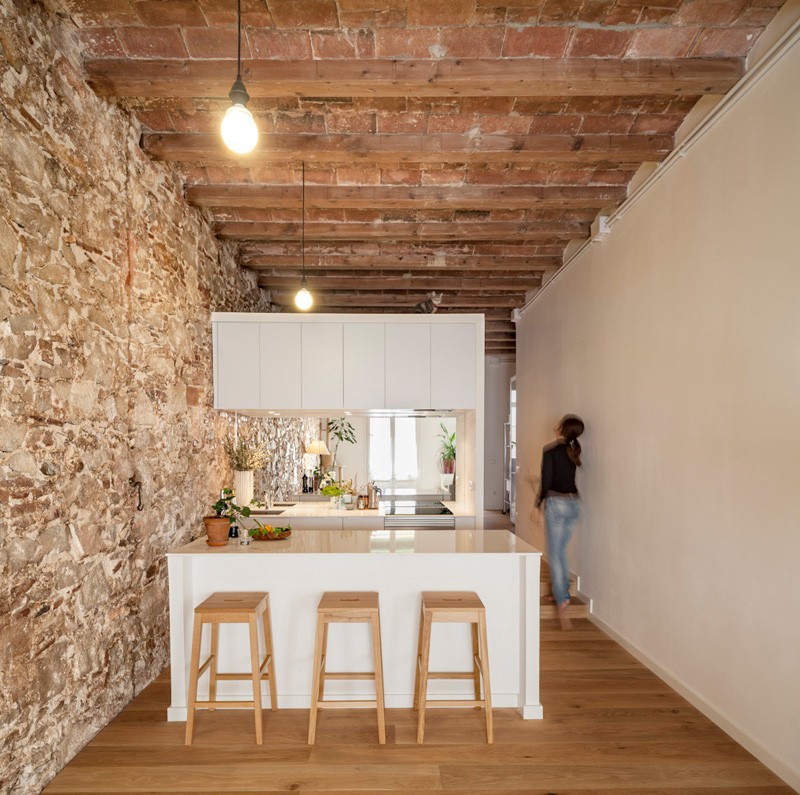 Simple bare bulbs have been used for lighting.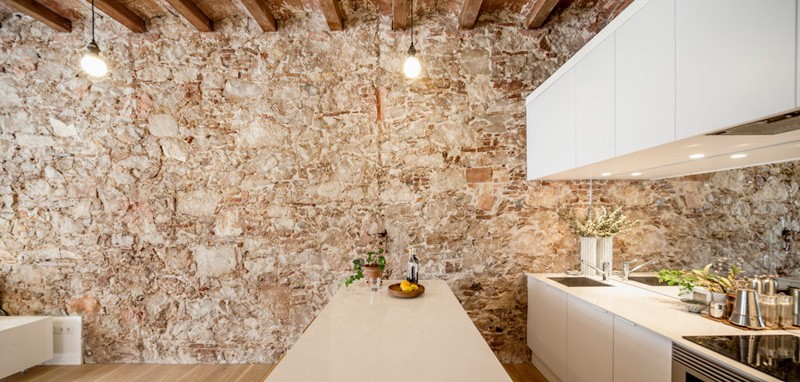 The kitchen island provides additional counter space, storage, and includes enough room for seating three friends.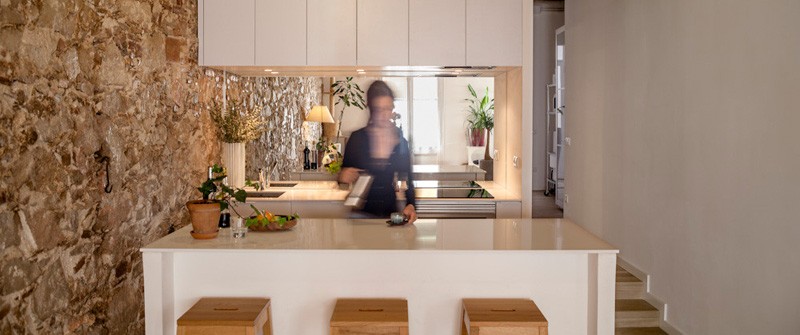 The bathroom is hidden within a white box behind the kitchen.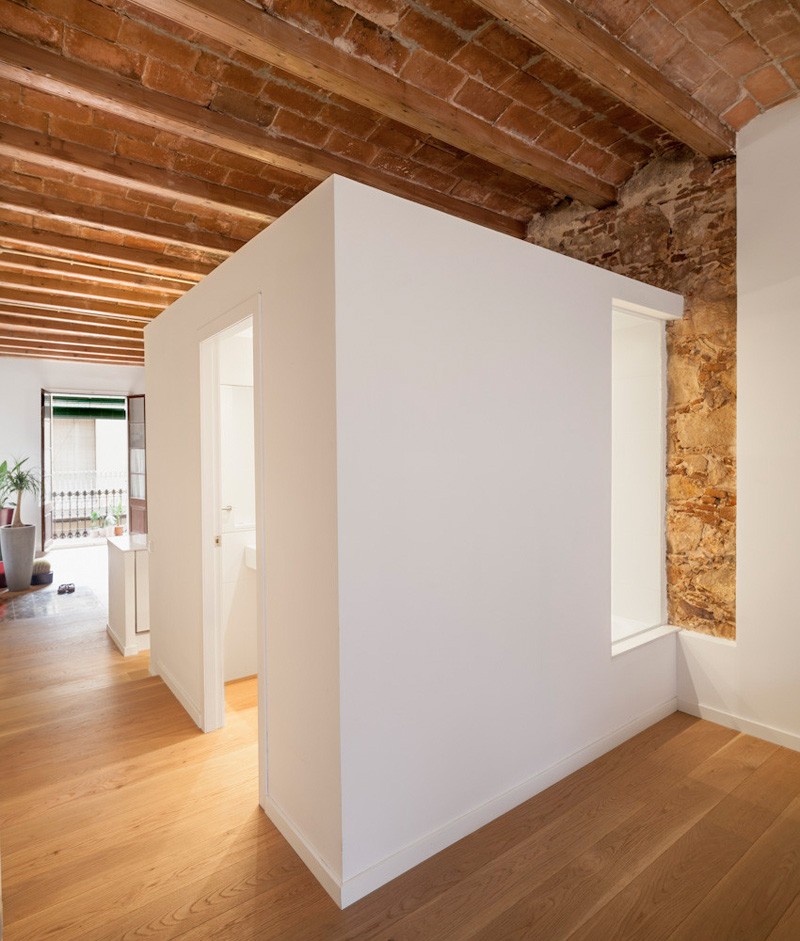 The bathroom includes all the essentials, and has an open area to the bedroom to allow the natural light to fill the space.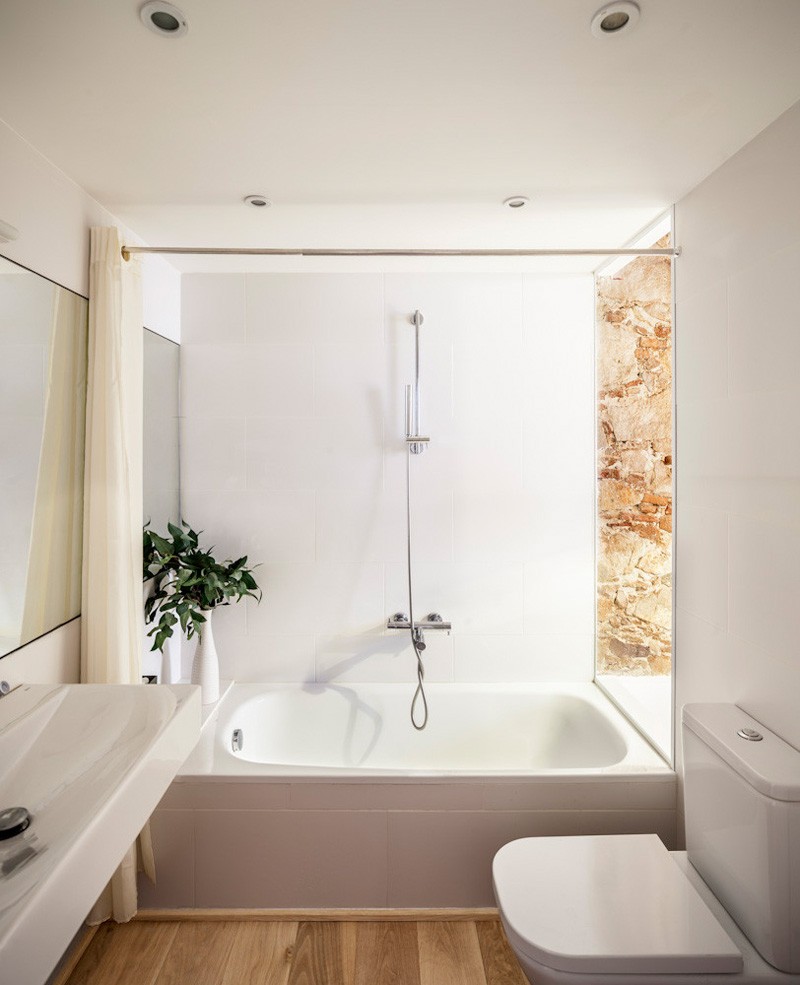 Here you can see the opening from the bathroom to the bedroom, that has been kept minimal in its design.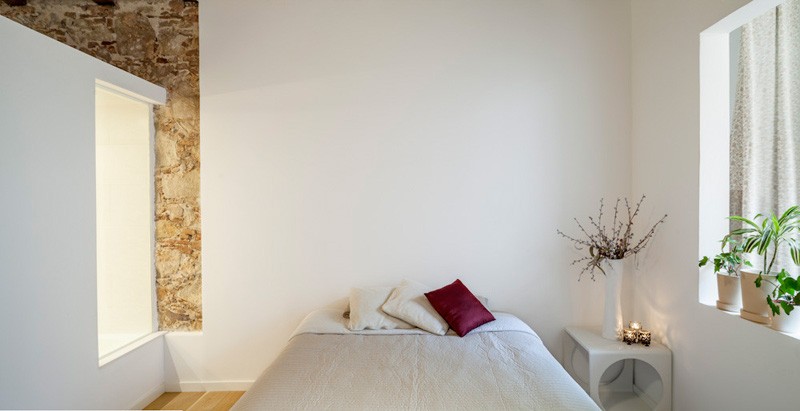 Just off the bedroom is a sunroom, allowing for lots of natural light to enter the space.