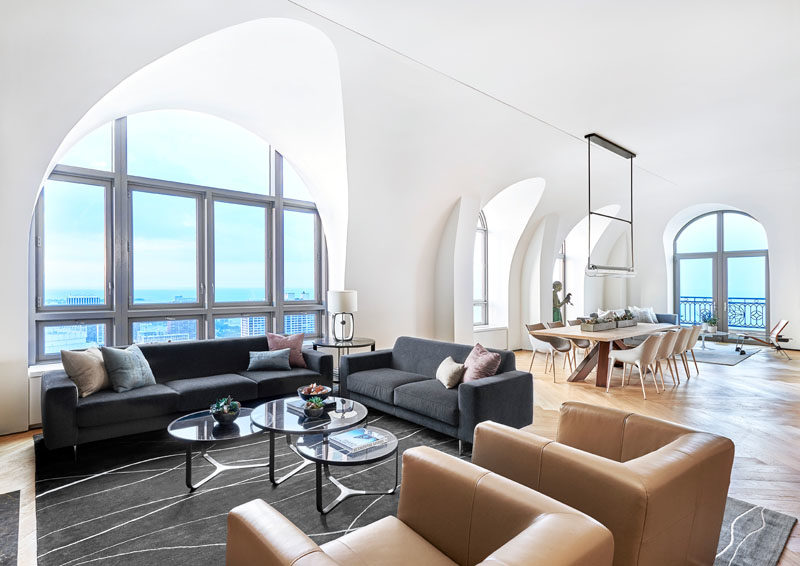 dSPACE Studio has designed a modern penthouse apartment in Chicago, Illinois, that started out as a raw space atop a luxury high-rise building.
The French-inspired building has a mansard roof with arched windows and vaulted ceilings.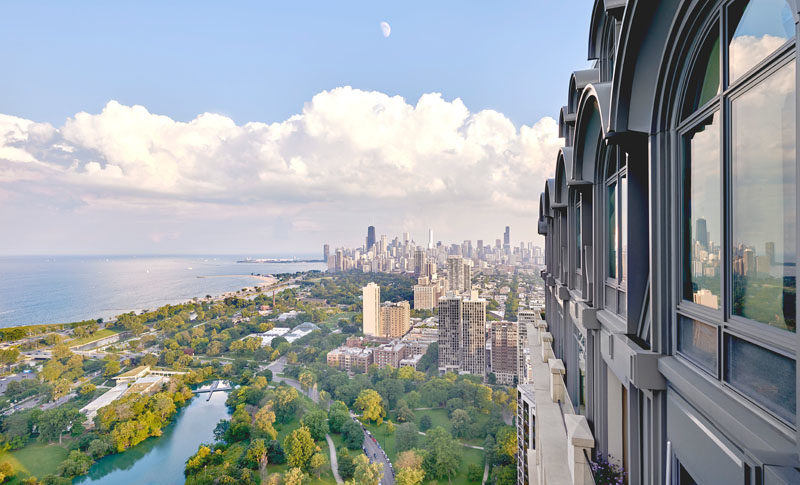 ---
Influenced by these unalterable architectural elements, the interiors expresses the vault detail in ceilings and doorways throughout.
---
---
Arches offer dramatic space for the owner's art collection and temper the impact of 14-foot ceilings. Dark elements, like a custom-designed steel shelving unit helps to conceal the television in plain sight.
---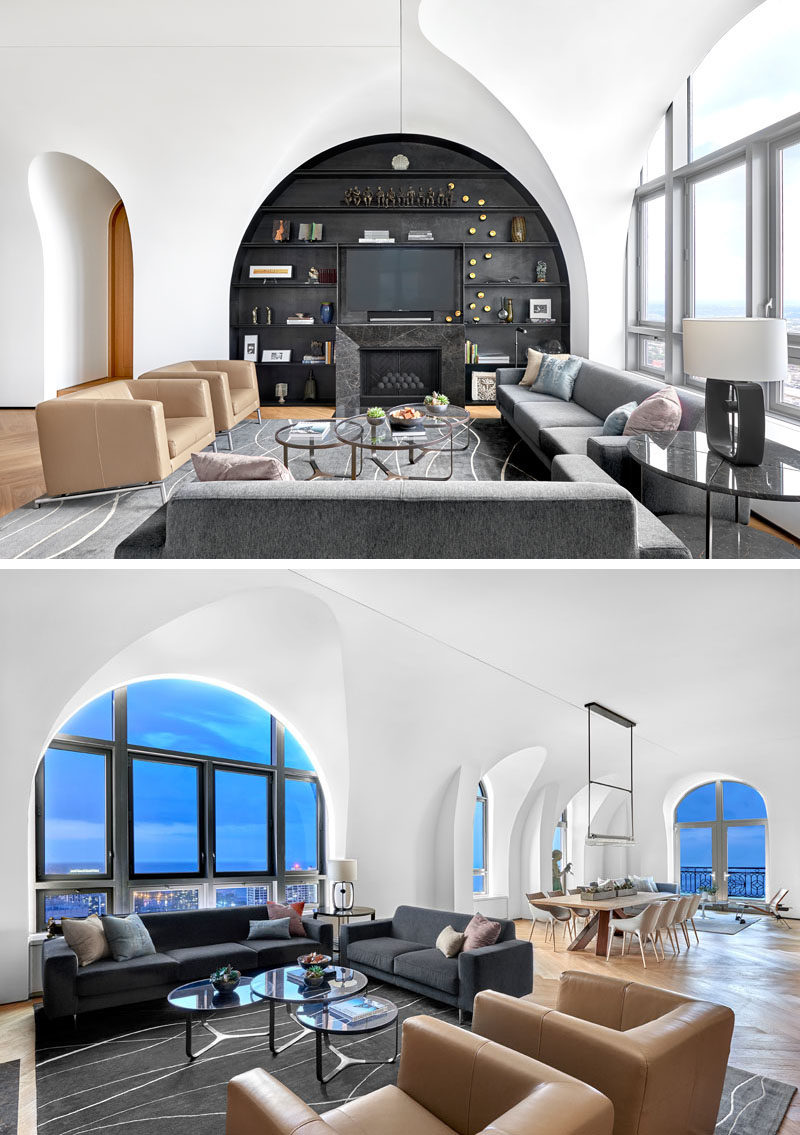 ---
The home owner wanted to have an open-plan contemporary residence that maximizes the expansive city and lake views.
---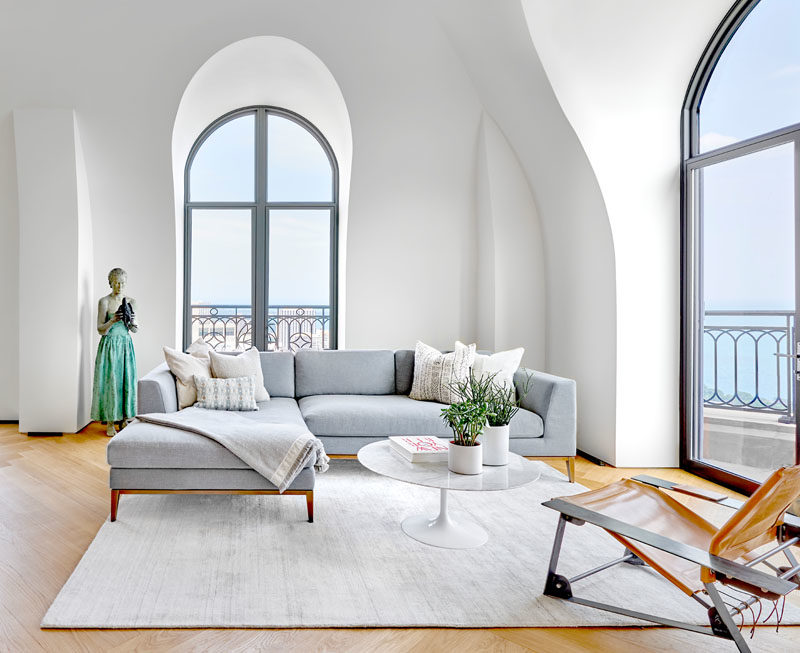 ---
The designers combined contemporary details with traditional materials. A minimalist reveal is used in place of baseboards, while oversized oak flooring provides a modern reinterpretation of herringbone and compliments the large scale space.
---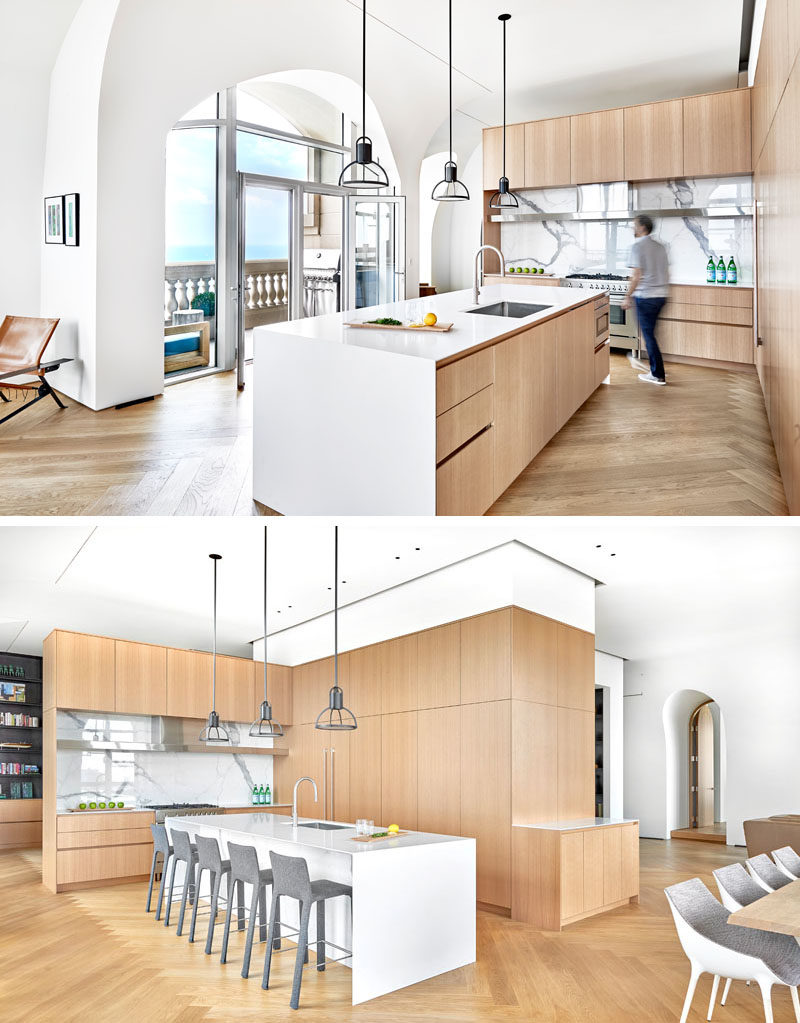 ---
Throughout the penthouse, the veneer of the millwork was carefully sourced to match the flooring, and Ruth Johnson Interiors curated the artful furnishings.
---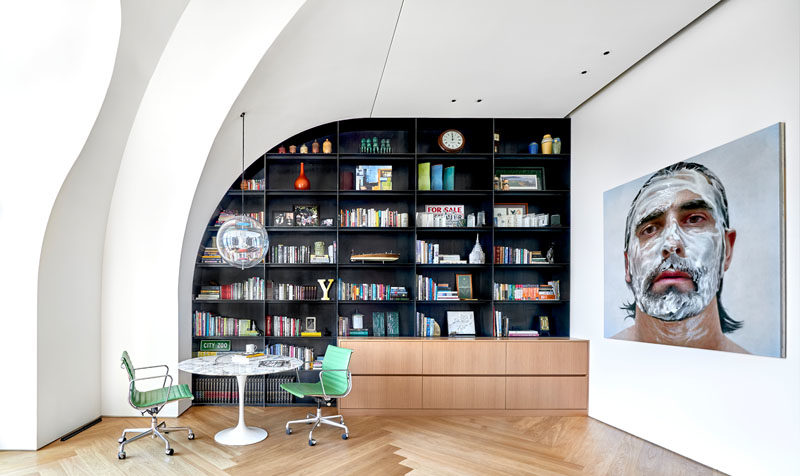 ---
Small alcoves, like this one below, has been designated as a music area with a piano and guitar stand.
---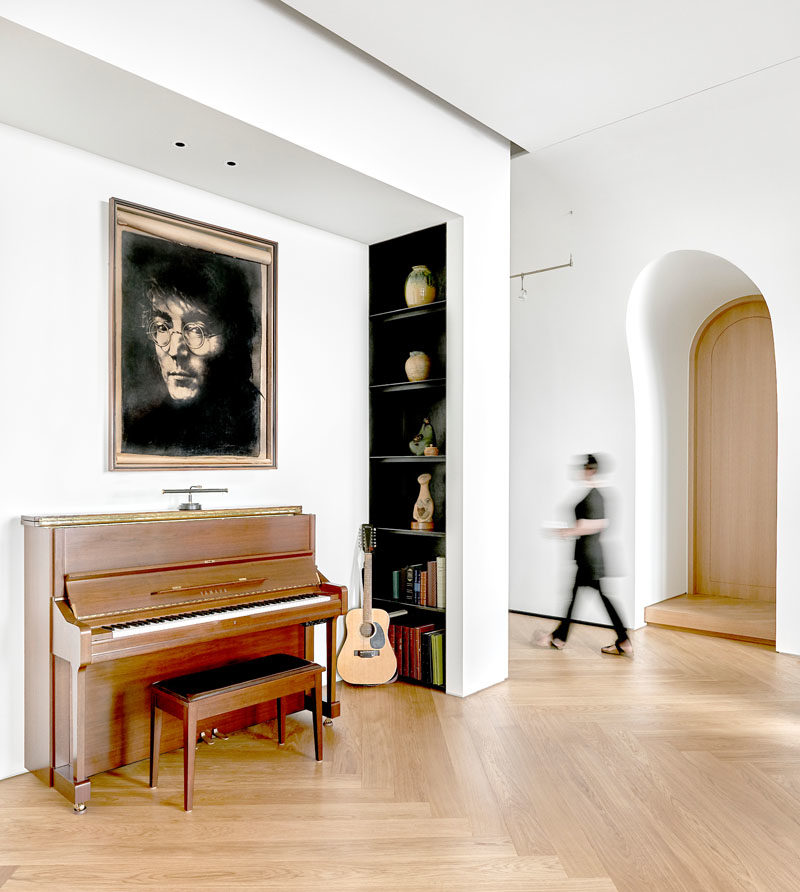 ---
In the guest bathroom, a floor-to-ceiling mirror reflects the hidden lighting in the ceiling, and draws attention to the height of the space.
---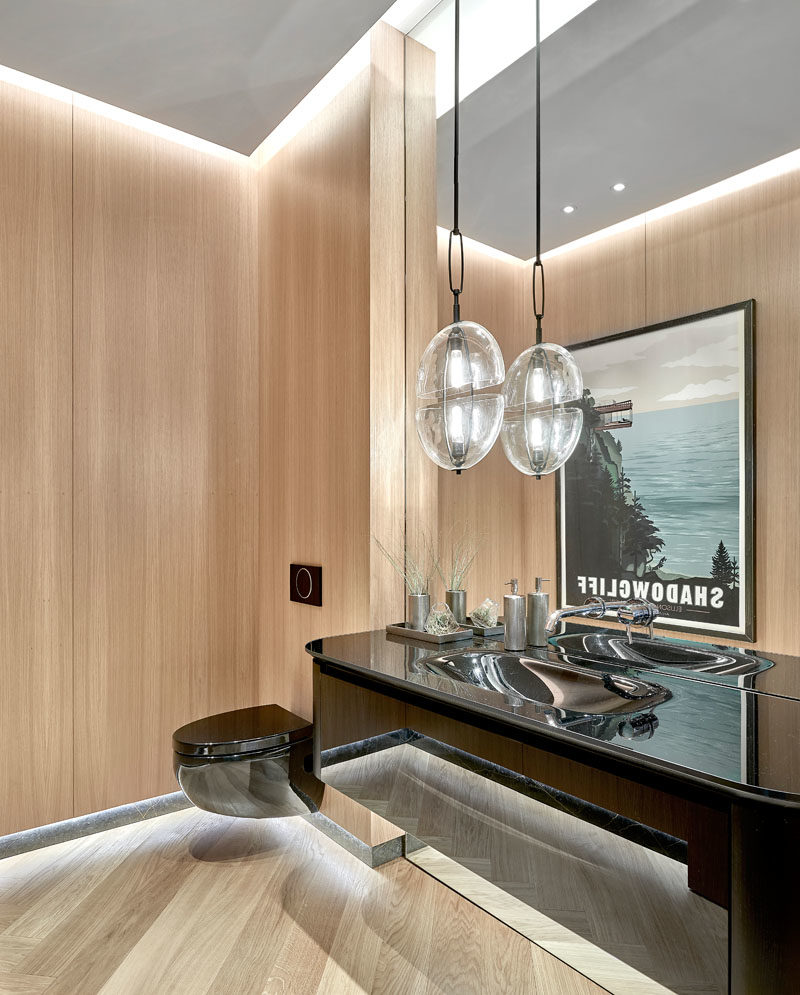 ---
Structural challenges influenced the design. The living spaces were located at the perimeter of the penthouse to maximize views, but the utility stacks did not align.

To overcome this challenge, we raised the master suite one step to increase design flexibility and provide clearance to connect the new bathroom to existing plumbing.
---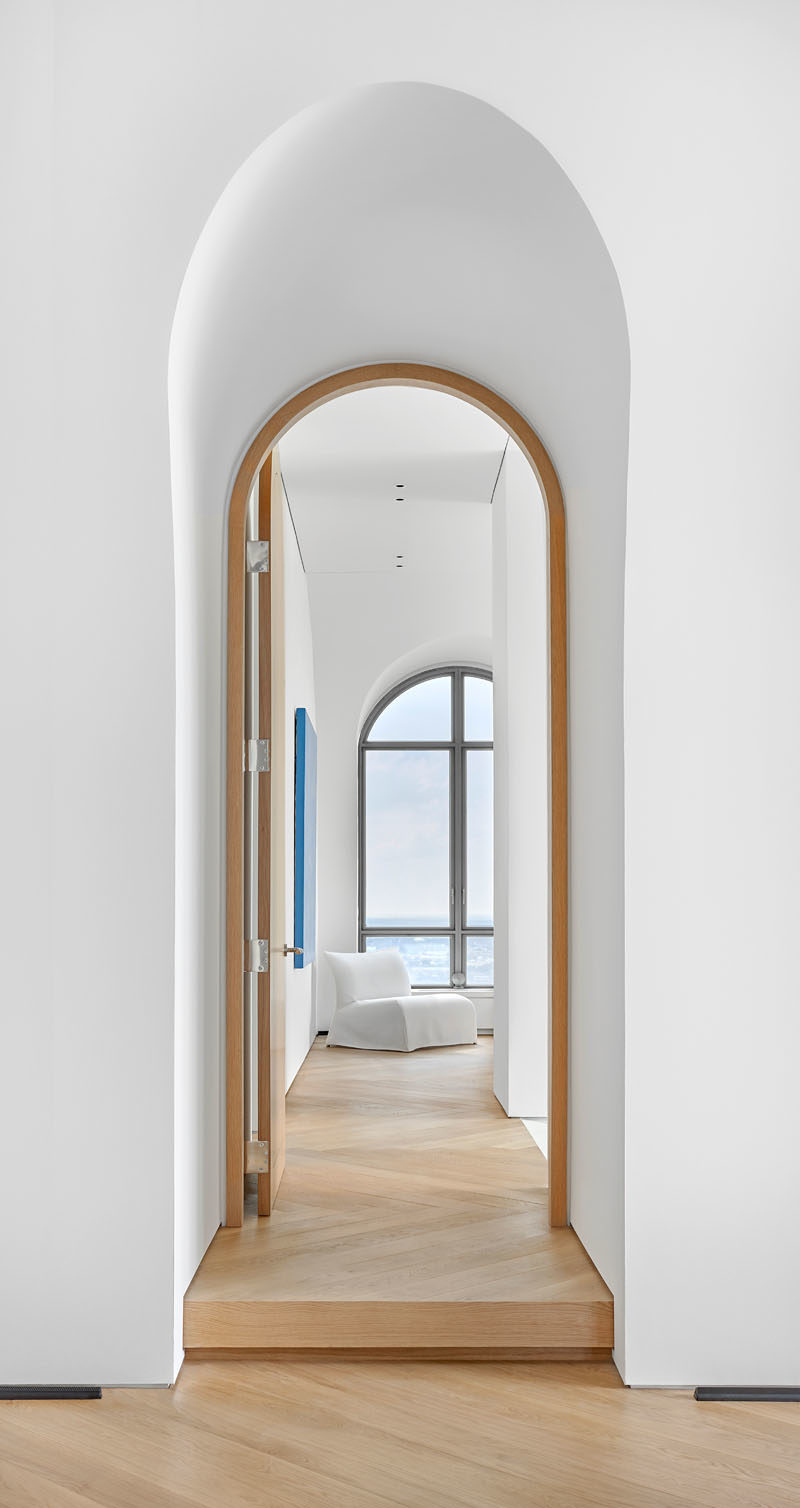 ---
In the master suite, the wood flooring continues, while a television has been built into the wall opposite the bed.
---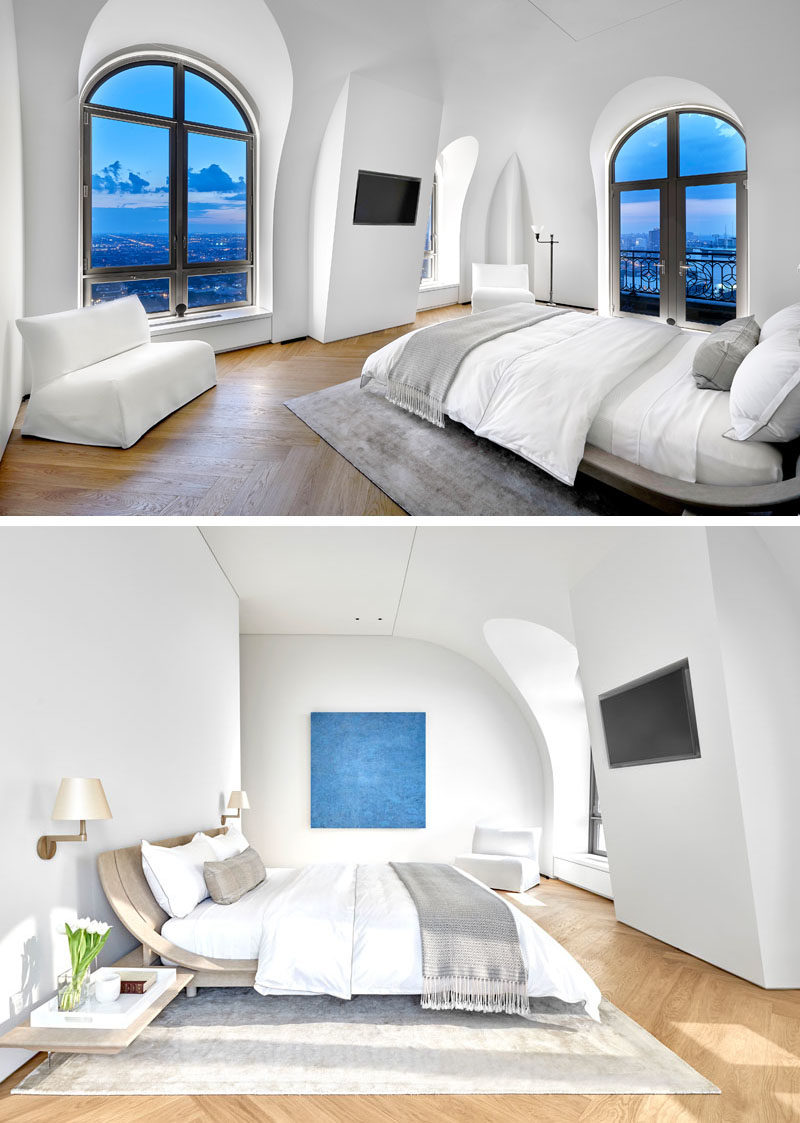 ---
In the master bathroom, a freestanding bathtub sits directly in front of a large arched window, while a large vanity and mirror line the wall.
---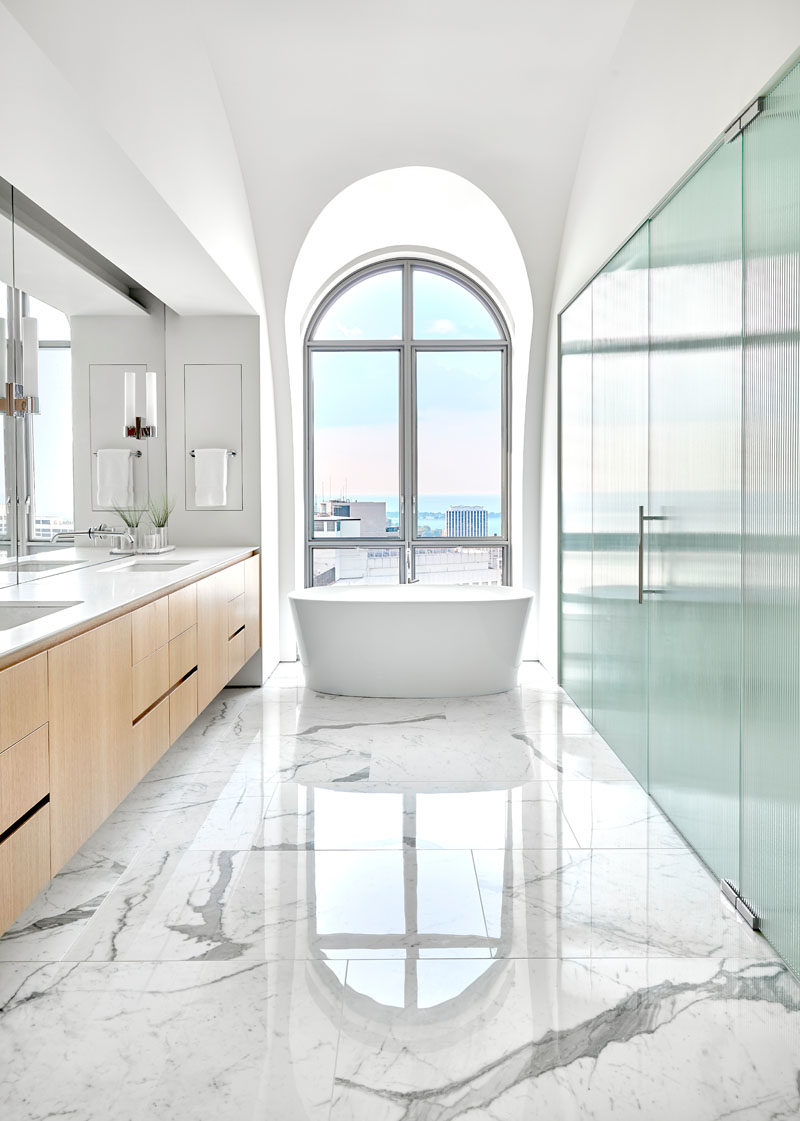 ---
In another bathroom, the shower is built into an alcove, allowing the shower door to line up with the wall.
---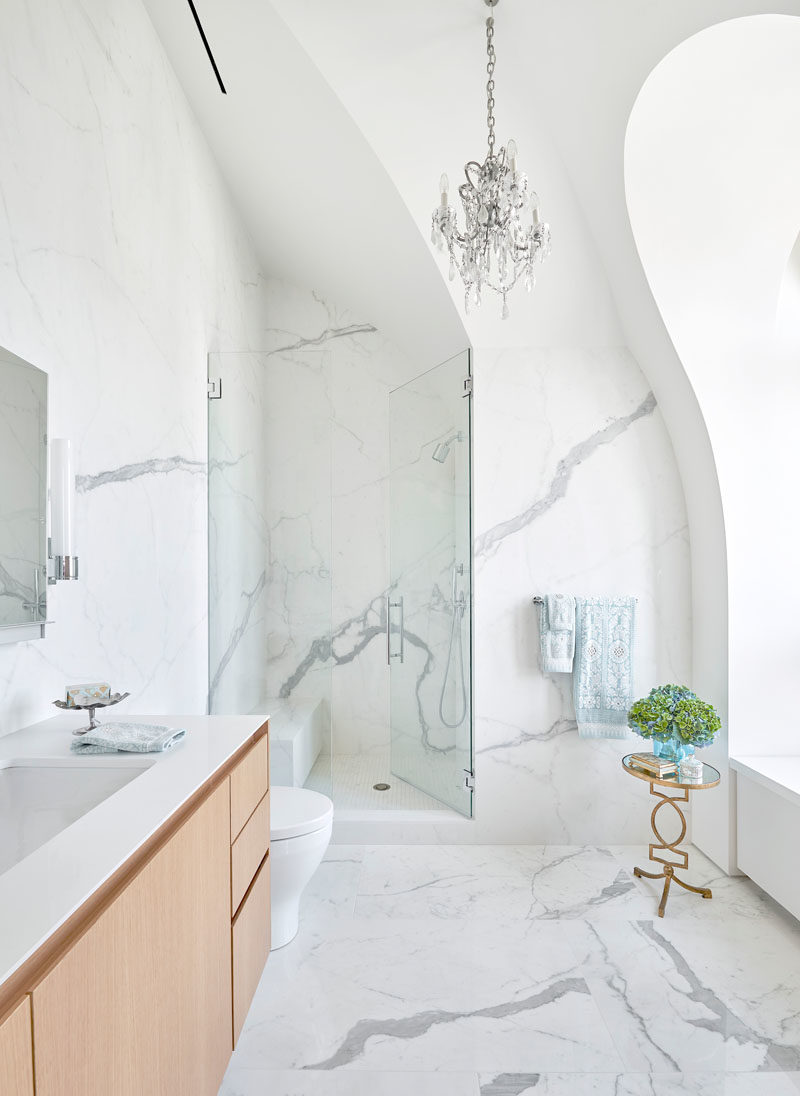 ---
Get the contemporist daily email newsletter – sign up here