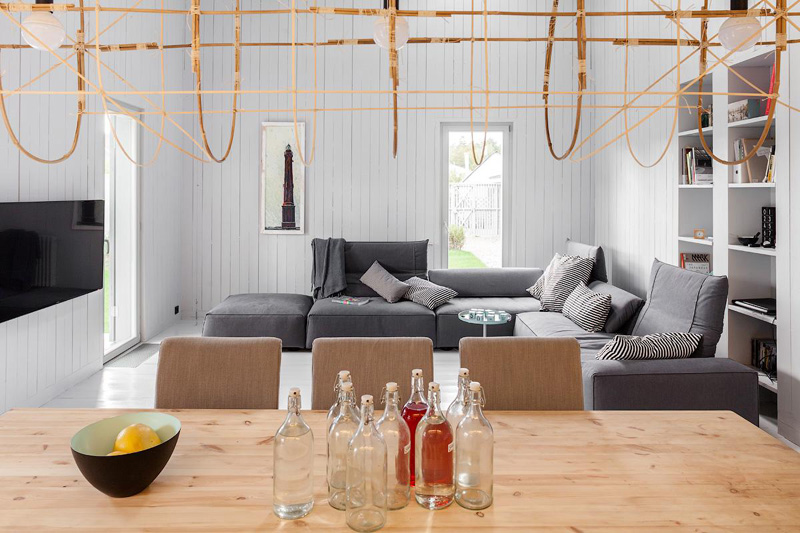 Architect Alexey Ilyin of SPEECH, has designed a house for himself and his family, located in the Pushkin district, outside of Moscow, Russia.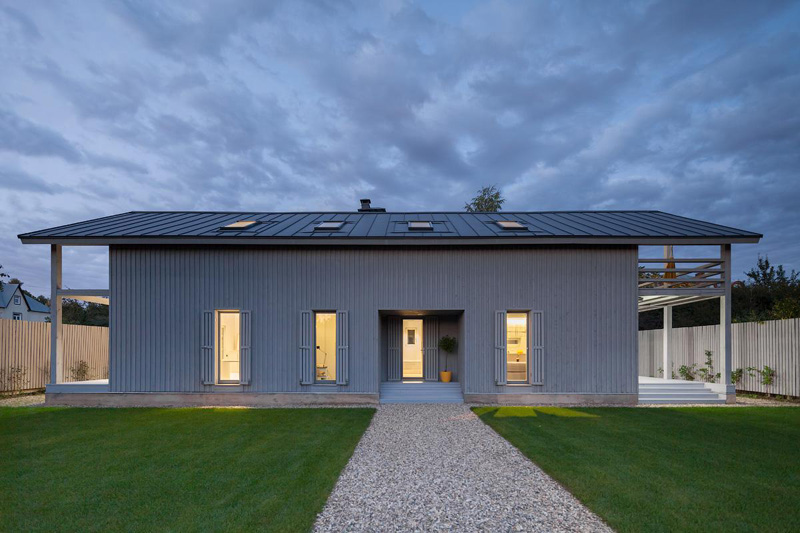 The house is made entirely from wood in the shape of an elongated rectangle.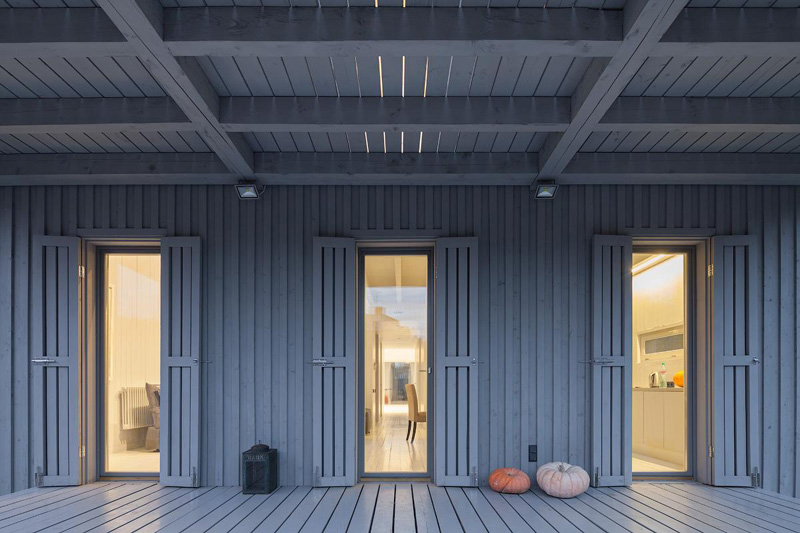 A small deck area allows for a covered outdoor space.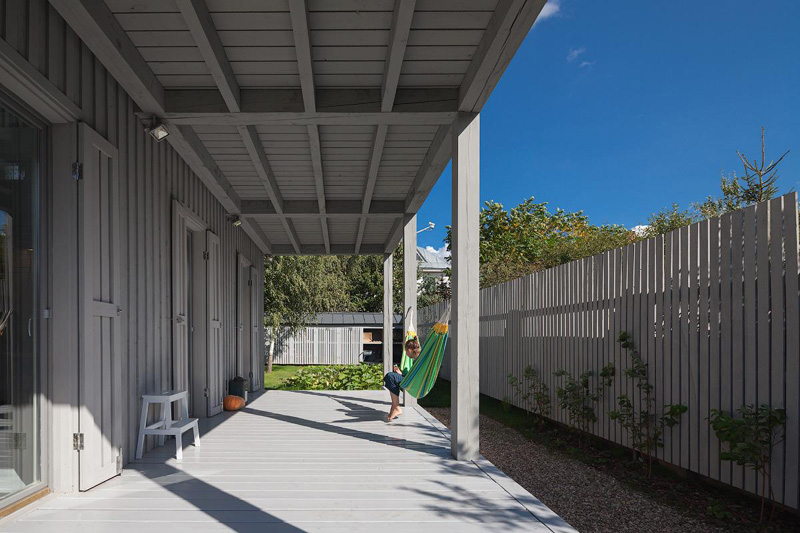 A monochrome theme was used throughout the home.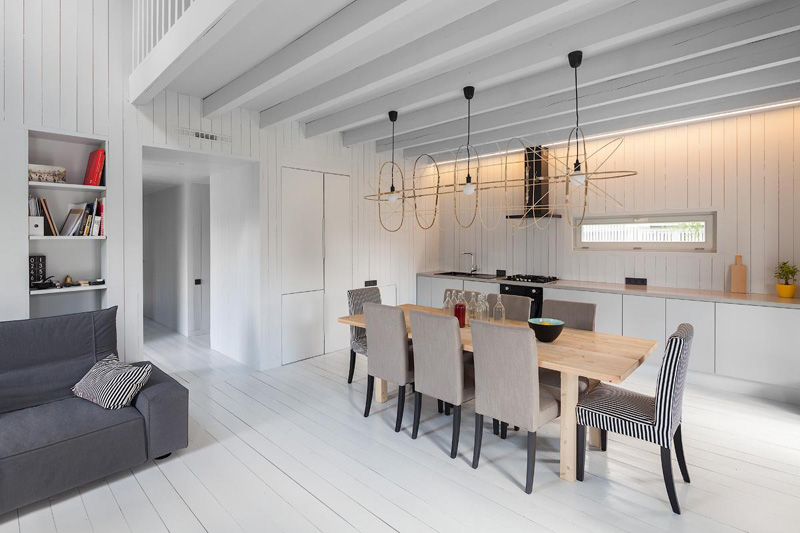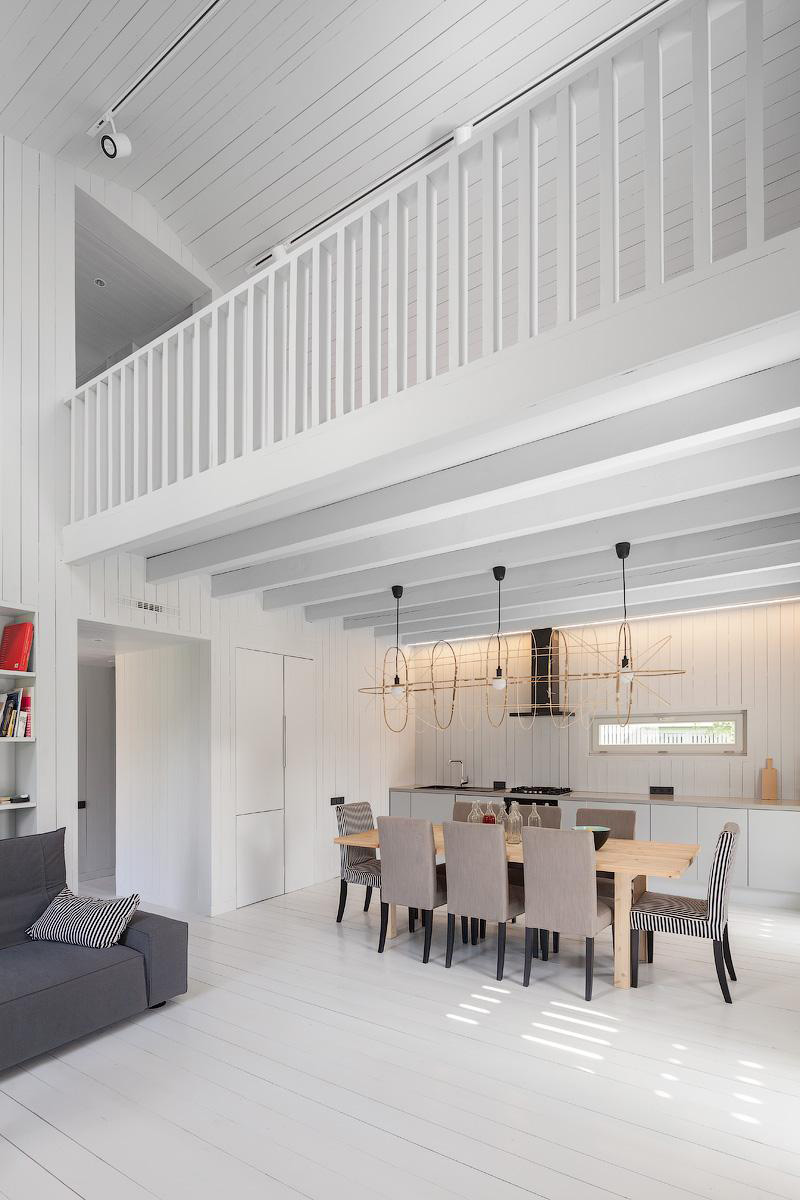 The kitchen and dining area share the same space.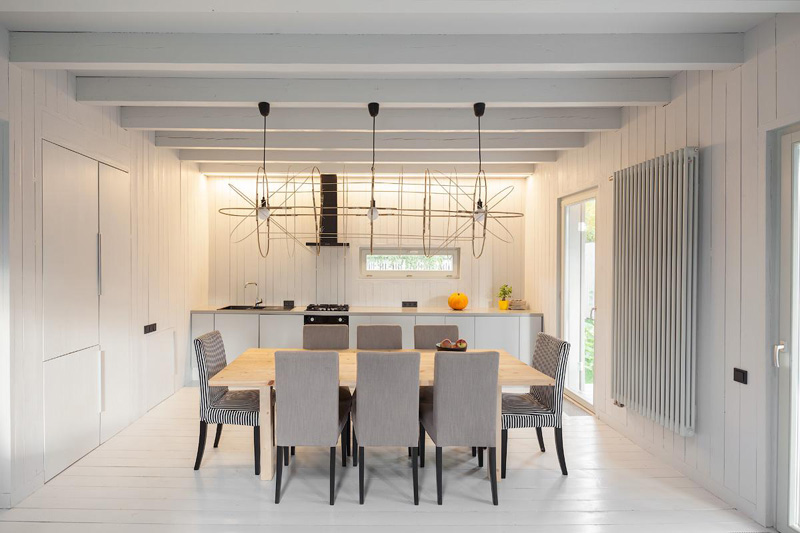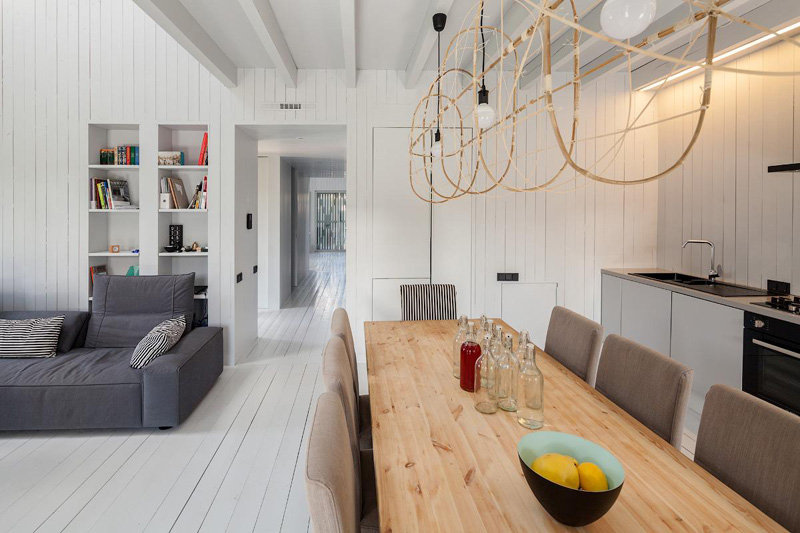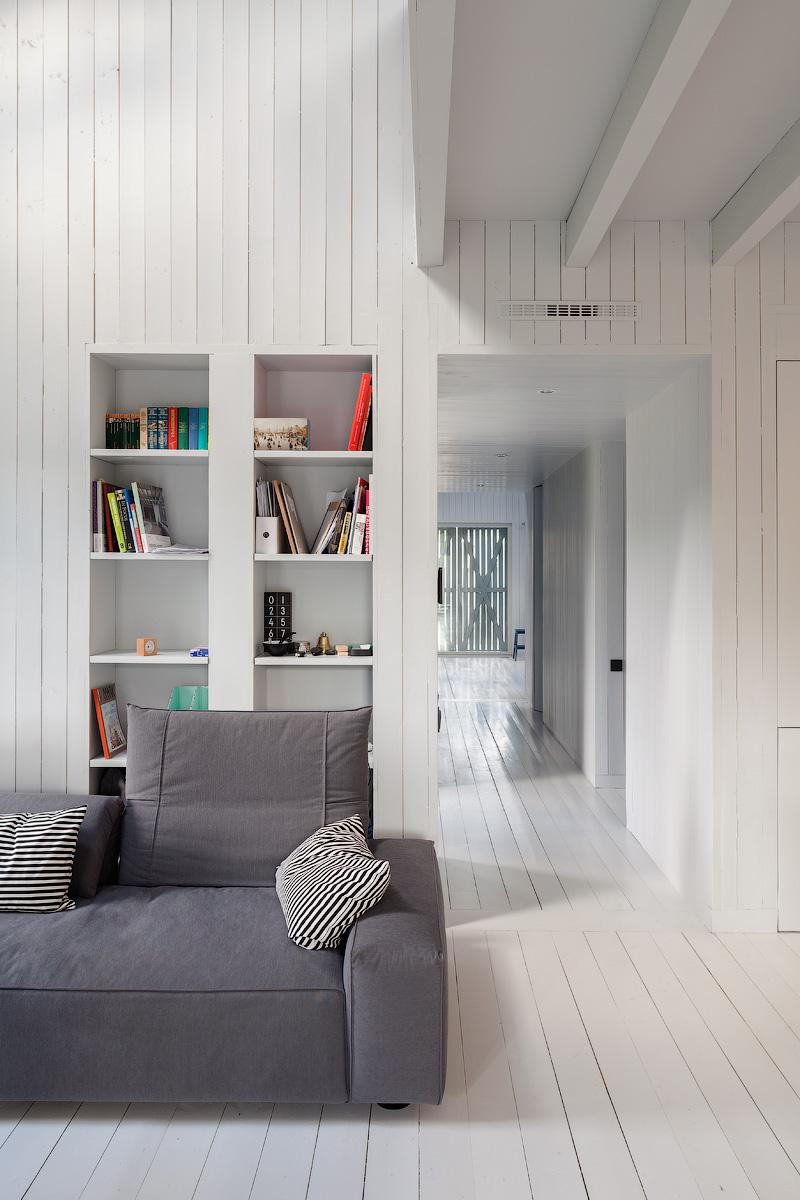 The same light grey paint color has been used throughout the home.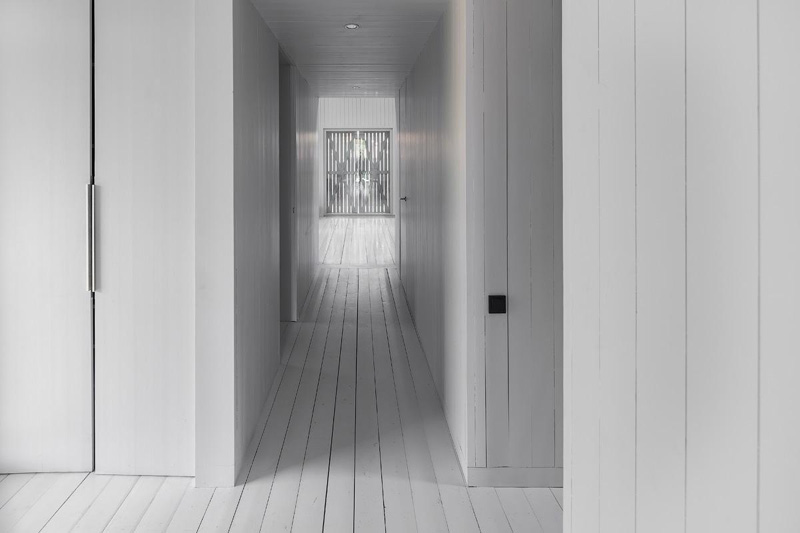 The home has two floors, which can be seen from the large art studio.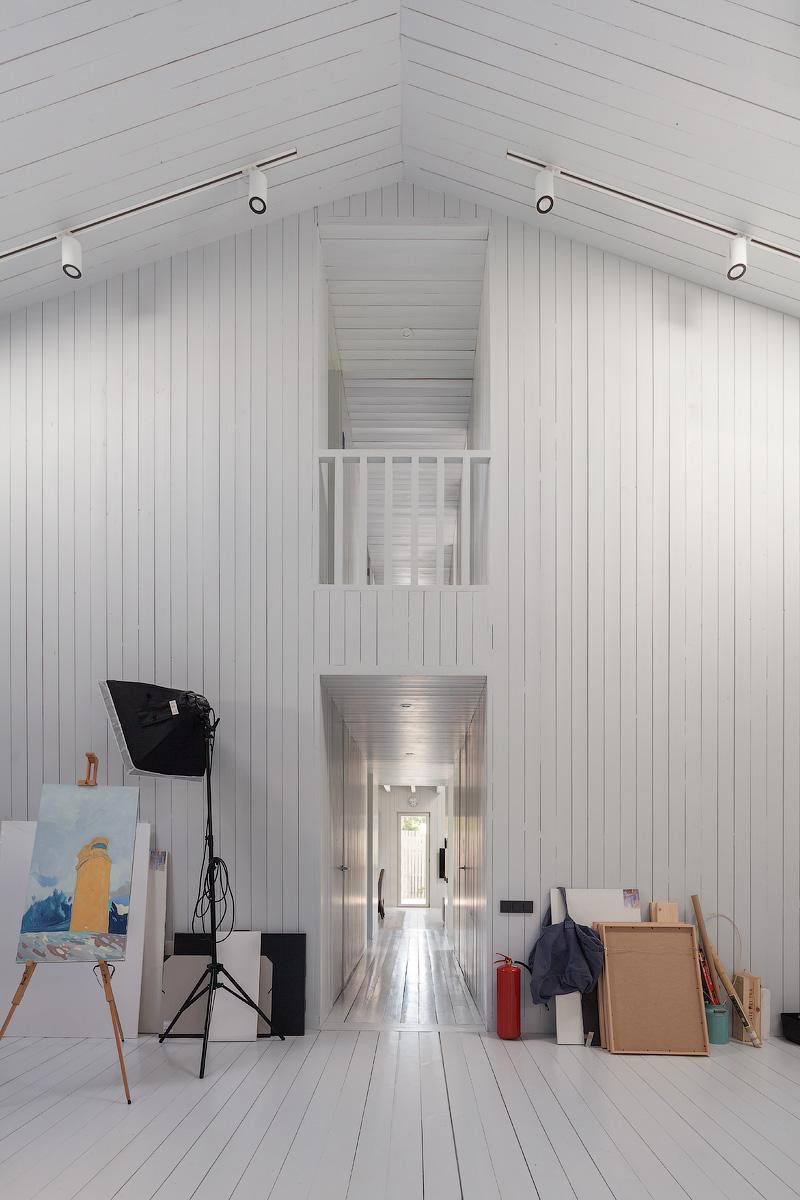 The vaulted ceiling carries through to an art studio space.
Skylights and multiple rows of lighting help keep the space bright.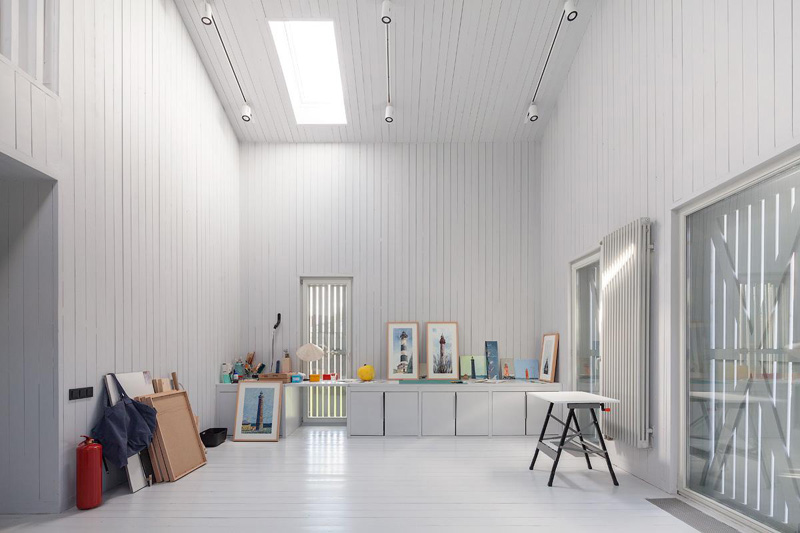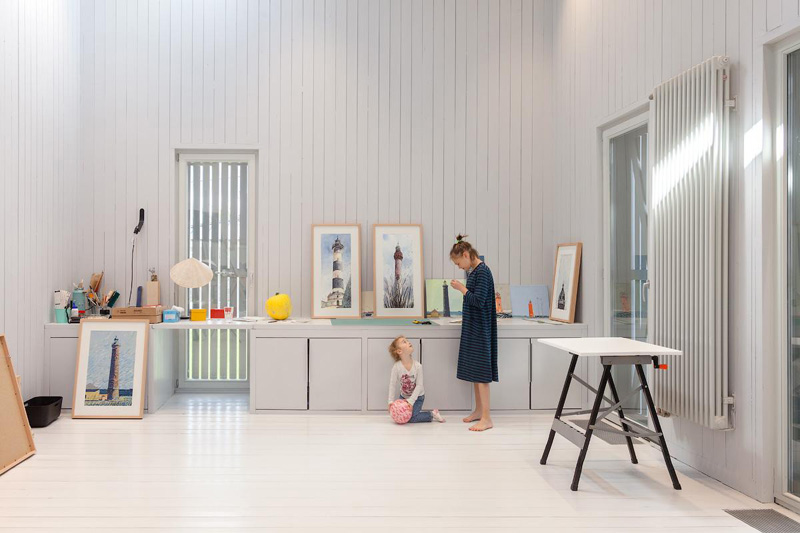 A small window, half way up the stairs, gives you a view of the garden.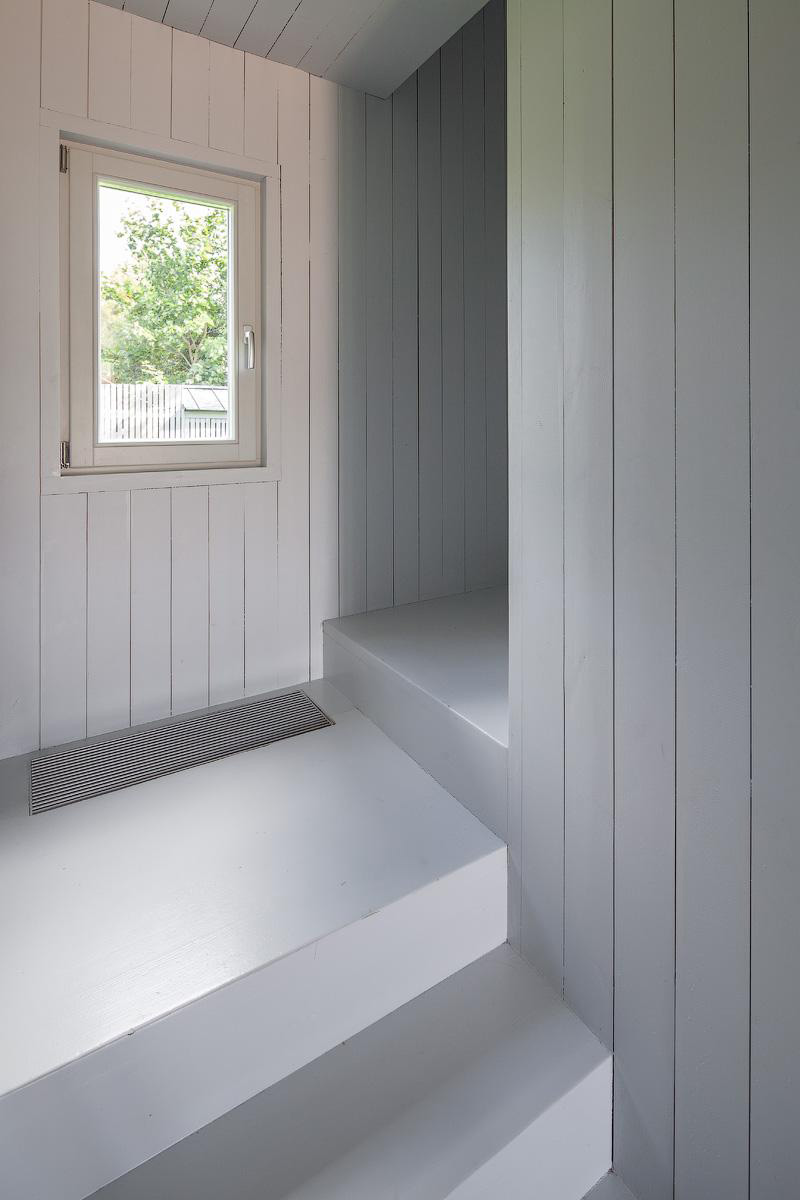 Upstairs are the bedrooms and bathroom.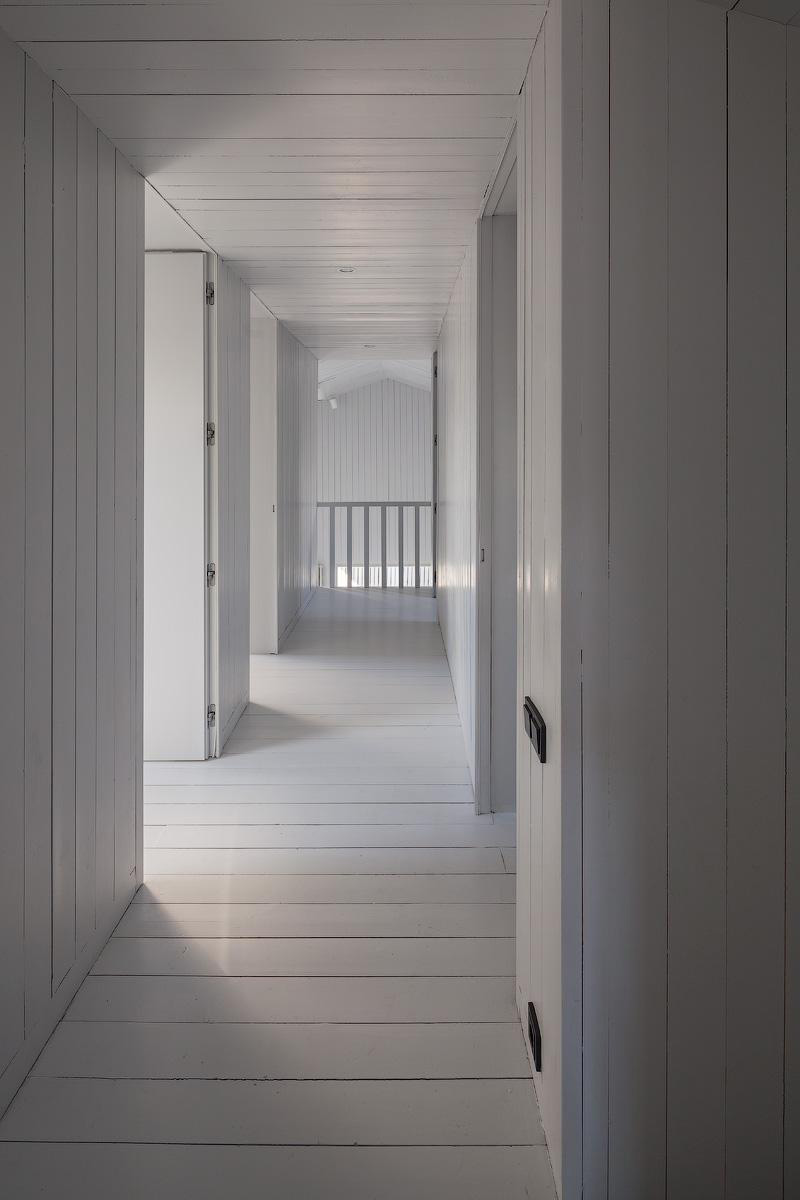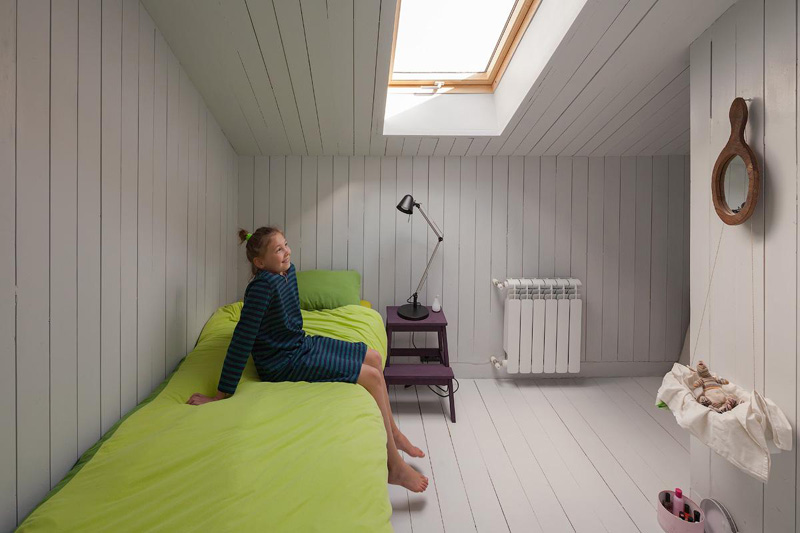 The compact bathroom has a skylight to let in plenty of light.