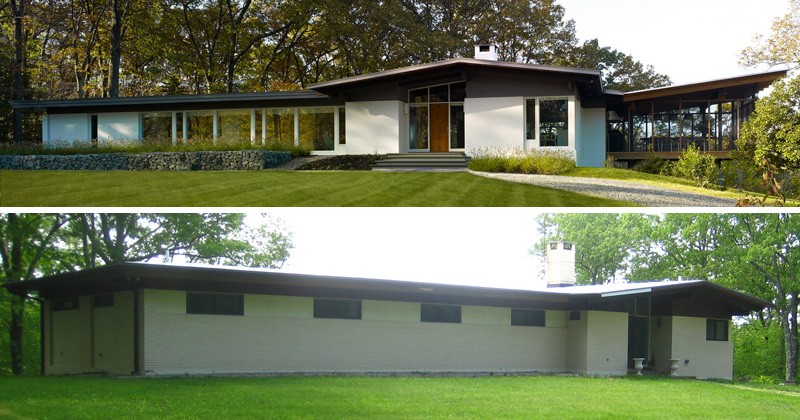 This New Milford, Connecticut house was originally built in 1968, and unfortunately was always a rather bland design. But that all changed when architect Donald Billinkoff purchased the home and renovated it for himself and his wife.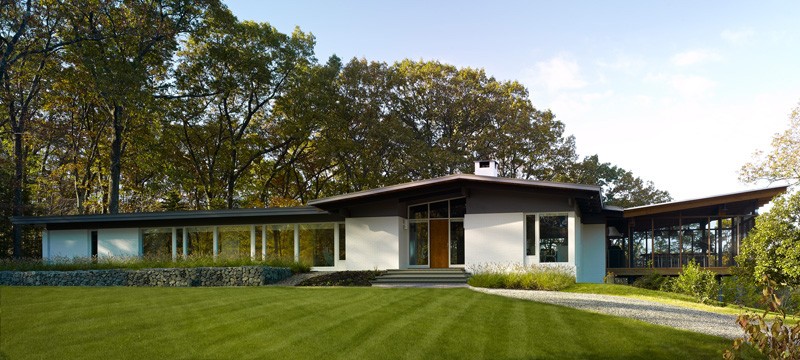 One of the major changes to the home was the replacement of the original slotted windows at the front of the house with floor-to-ceiling glass.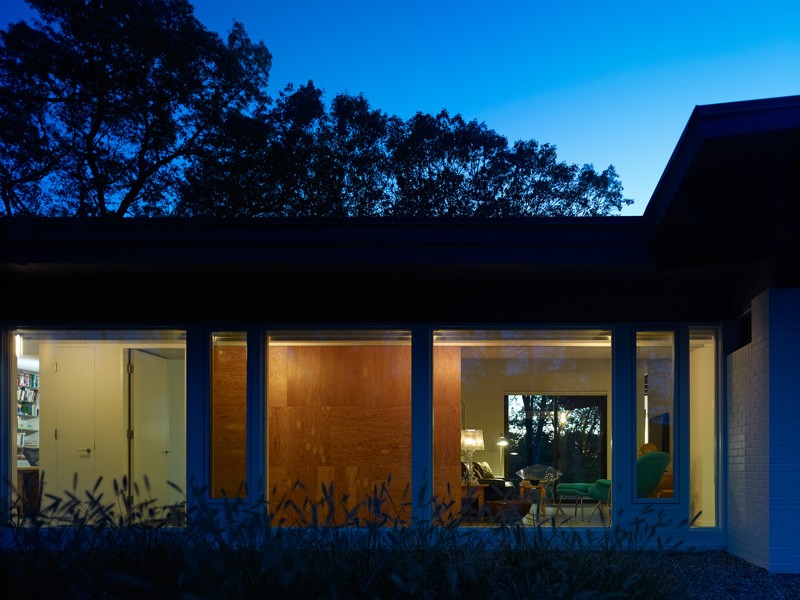 Another change to the home, was adding a 600 square foot screened-in deck.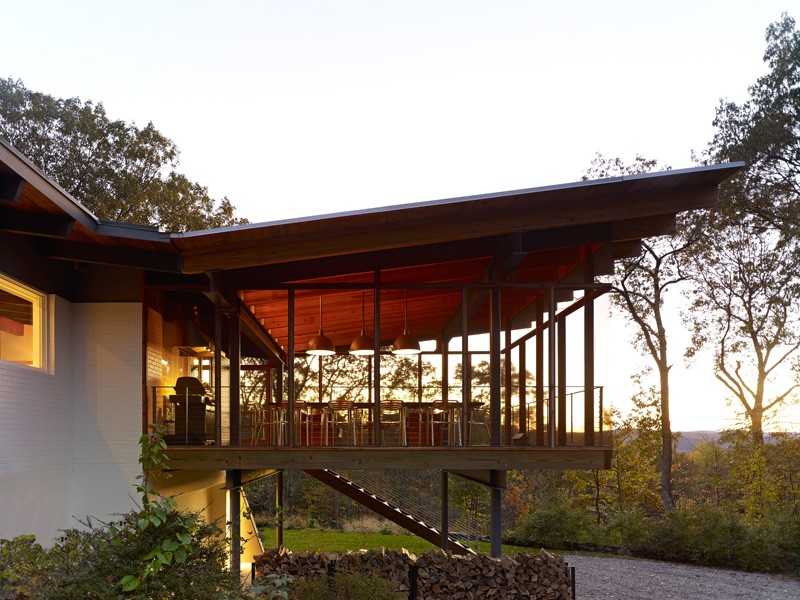 Here's the view from inside the deck area.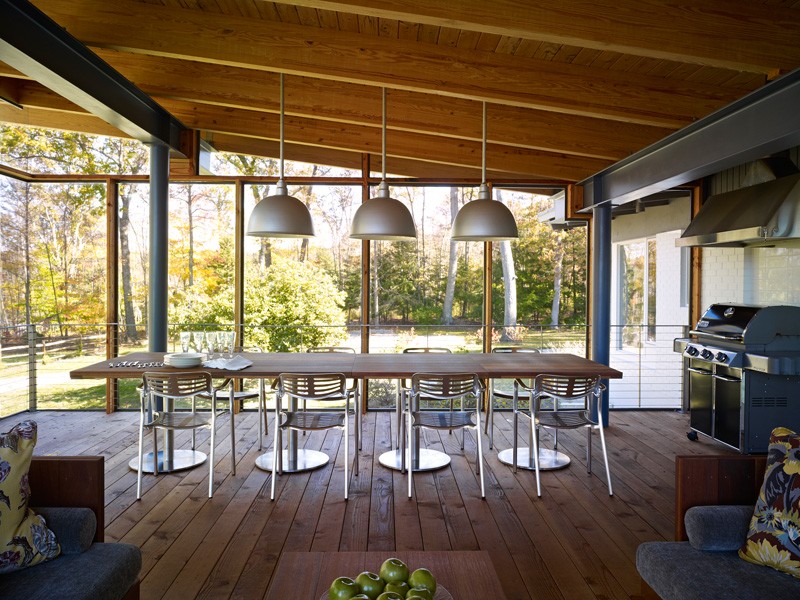 The screened-in deck was added off the dining room of the home.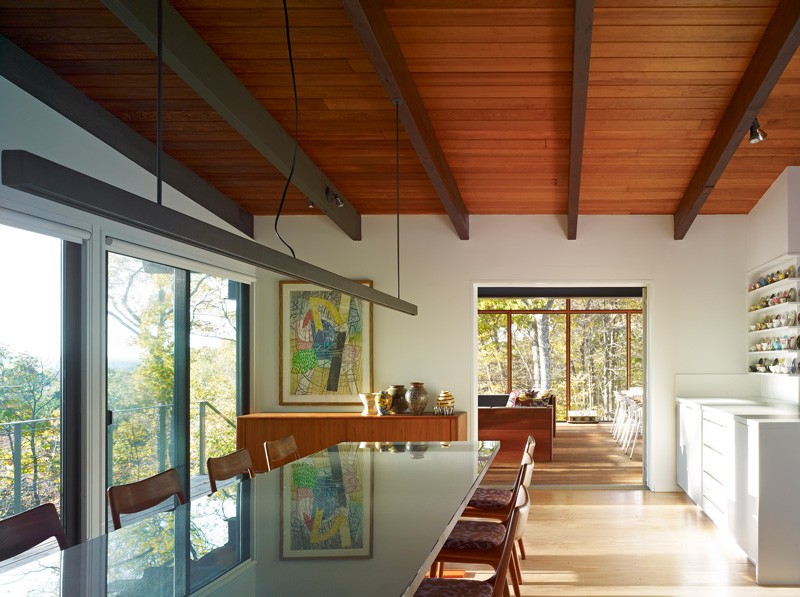 The original fireplace was built to last, with the original mason embedding the tile into the concrete that formed the mansard. When they learned it wasn't going to be easy to remove, Donald decided to hide the mansard behind a screen of concrete block, blackened steel and sheet rock.

---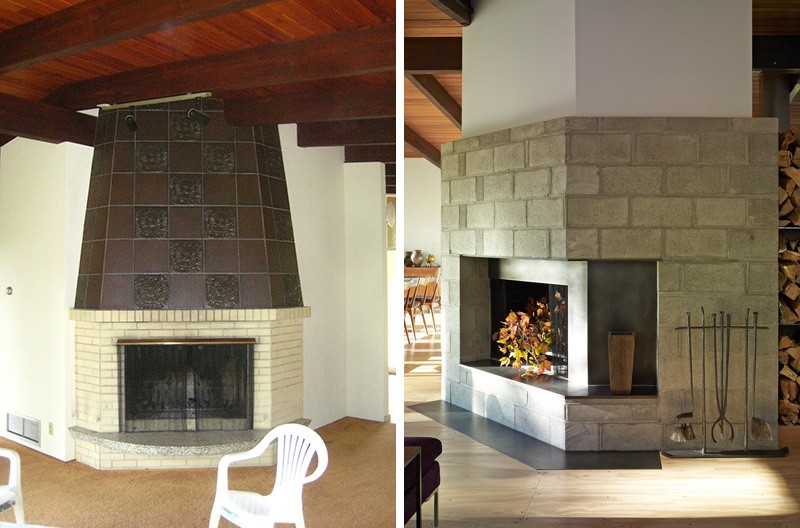 ---
Here you can see how the concrete block wraps around the wall.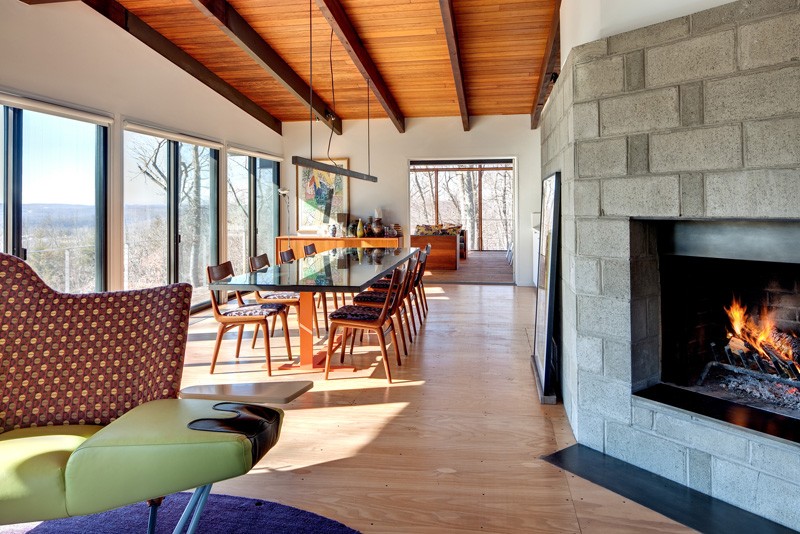 On the other side of the fireplace, steel shelves have been added to allow for firewood storage.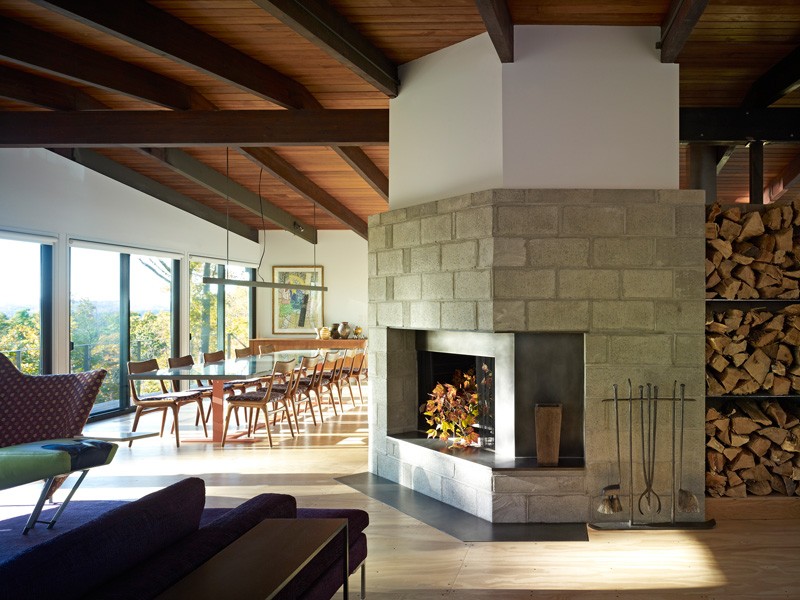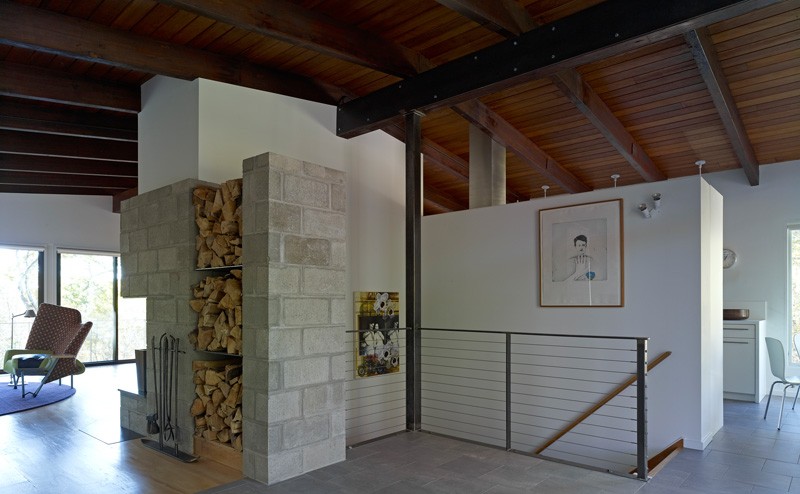 The living room, with sweeping views of the area, is flooded with natural light.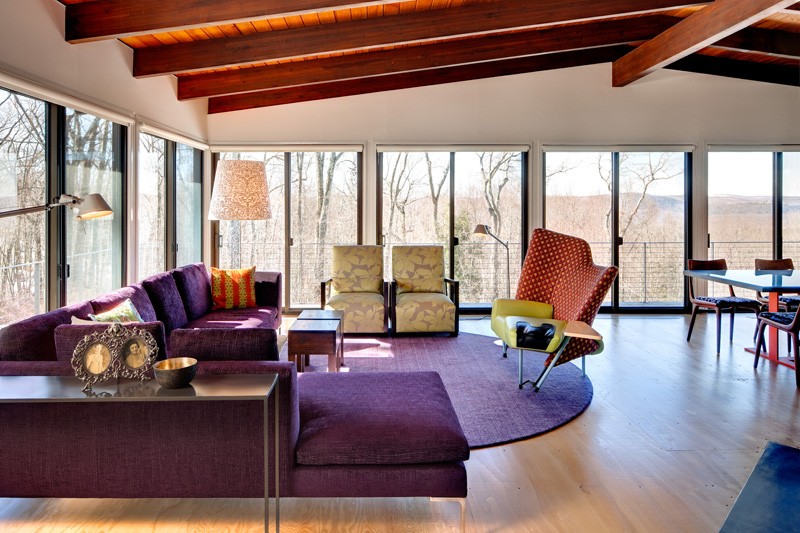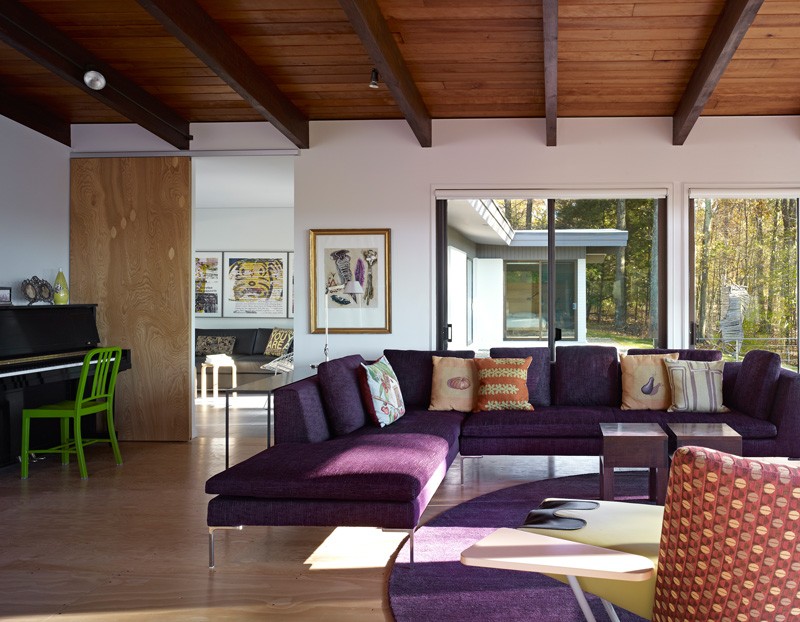 The custom kitchen cabinets are made of pre-finished maple with plastic laminate fronts, with the countertops made from Corian.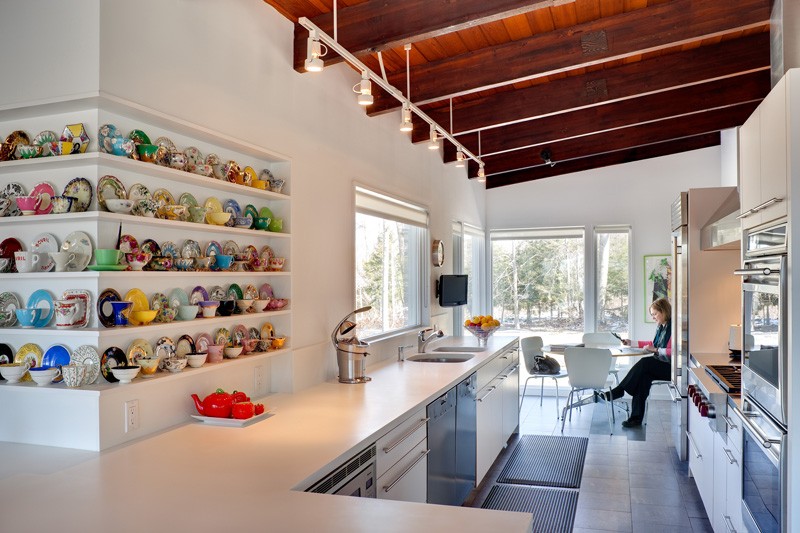 A built-in shelving unit houses a colorful tea cup and saucer collection.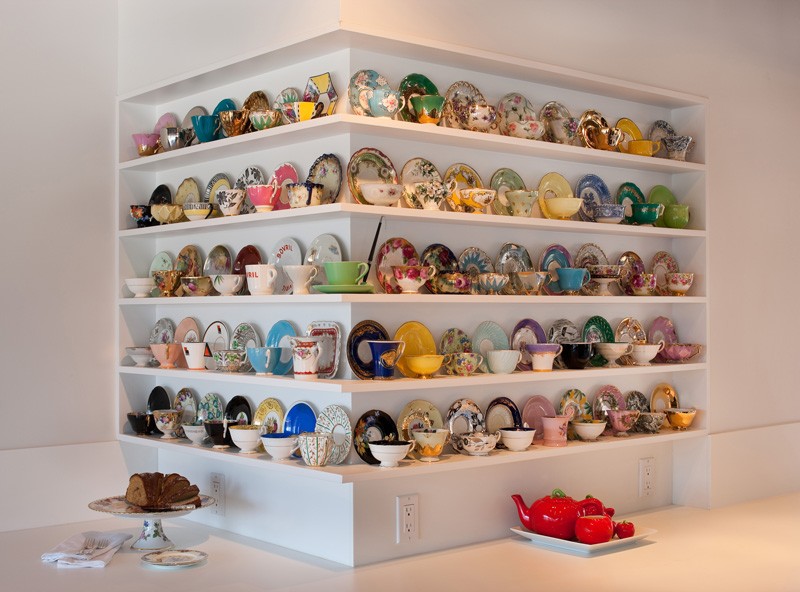 Back to the media room, which can also be accessed from a hallway that leads to the bedrooms.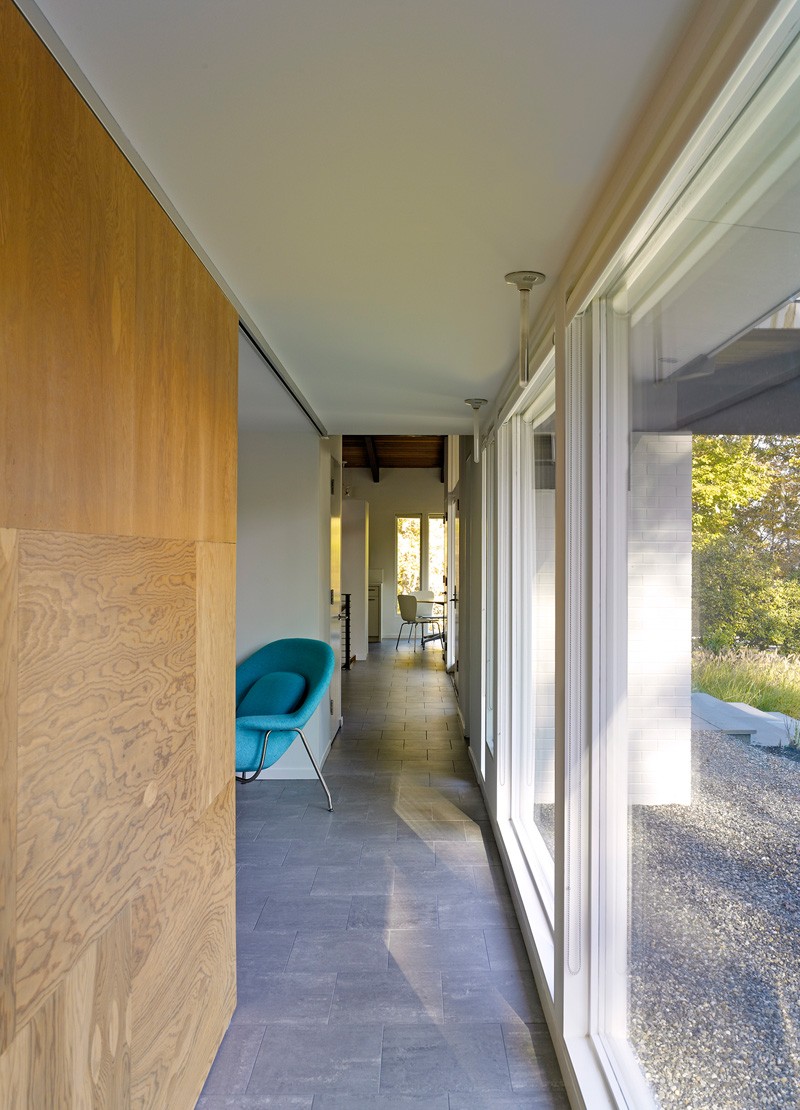 A view of the hallway from inside the media room.
At the end of the hallway is the master bedroom, with a large centrally located wooden headboard.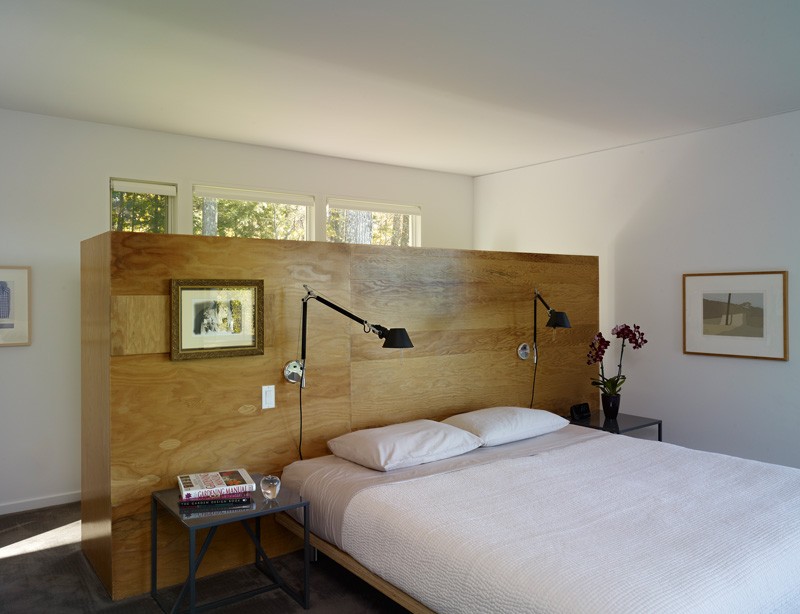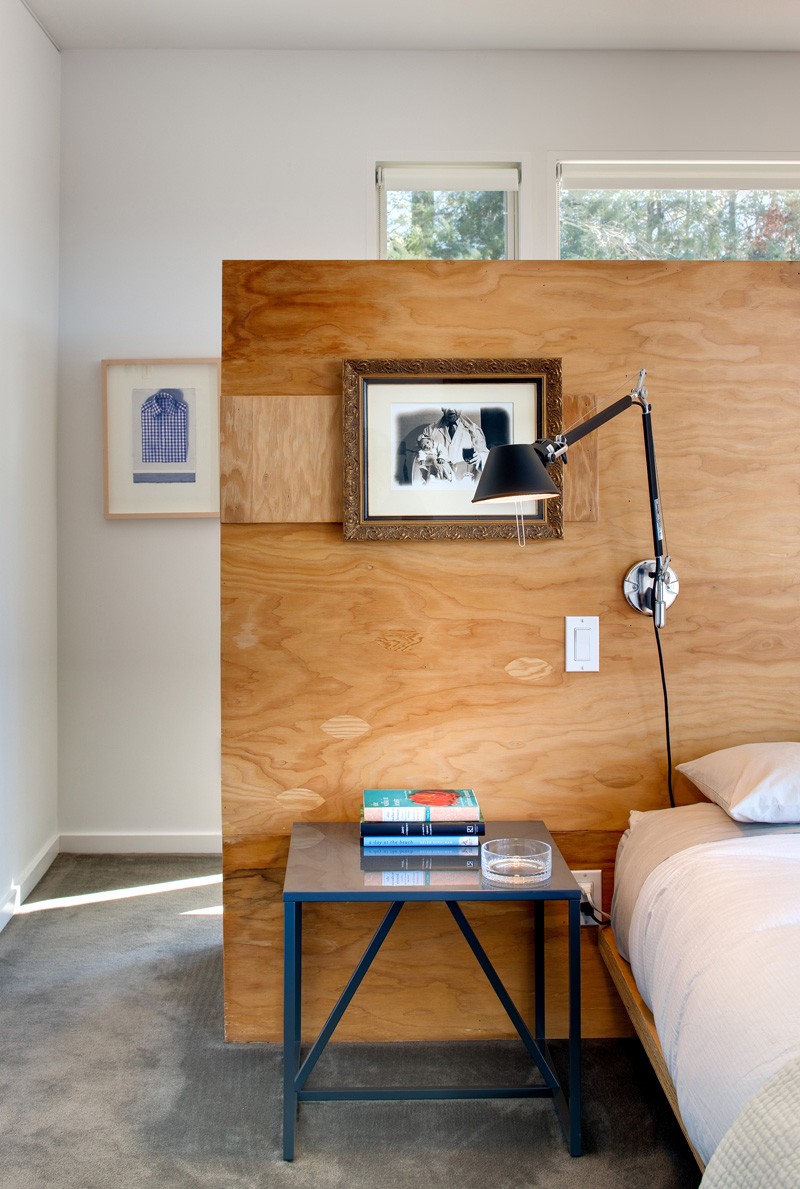 The master bathroom also has nice views of the surrounding trees.