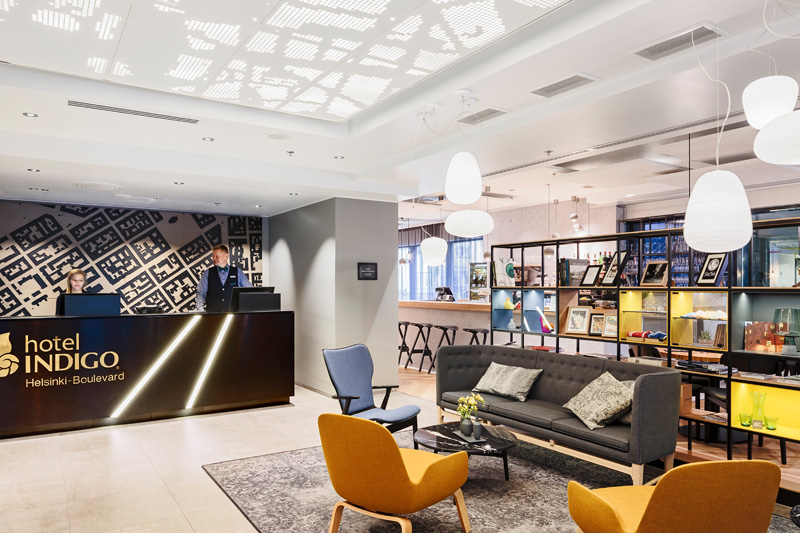 Architects Soini & Horto together with interior designer Markus Eskola, have recently completed the Hotel Indigo Helsinki-Boulevard in Helsinki, Finland.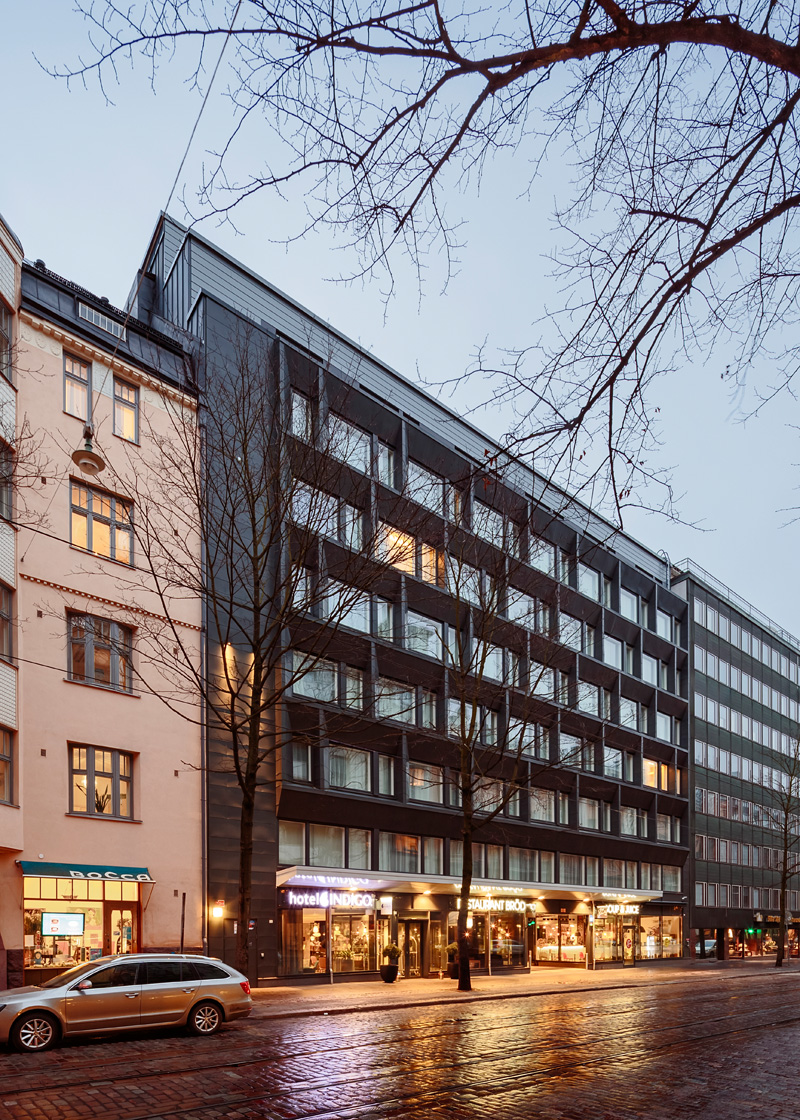 The architect's description
Hotel Indigo Boulevard is located in a historical boulevard in central Helsinki where the surrounding buildings have their origins from the beginning of the 1800-1900s. The task was to transform the former office building into a modern hotel that would fit into the historical environment.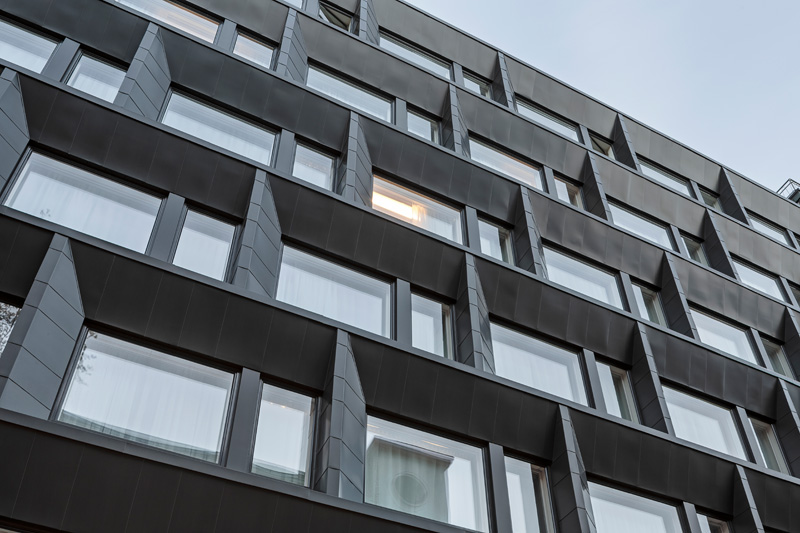 The building went through an extensive renovation and only the concrete frame, built in the 60s, was preserved. The old pre-fabricated concrete facade was replaced with a new light construction wall. The boulevard facing facade was clad with multidimensional zinc plating. The facade with its new insulation makes the building very energy saving, consequently the hotel has been LEED-classified.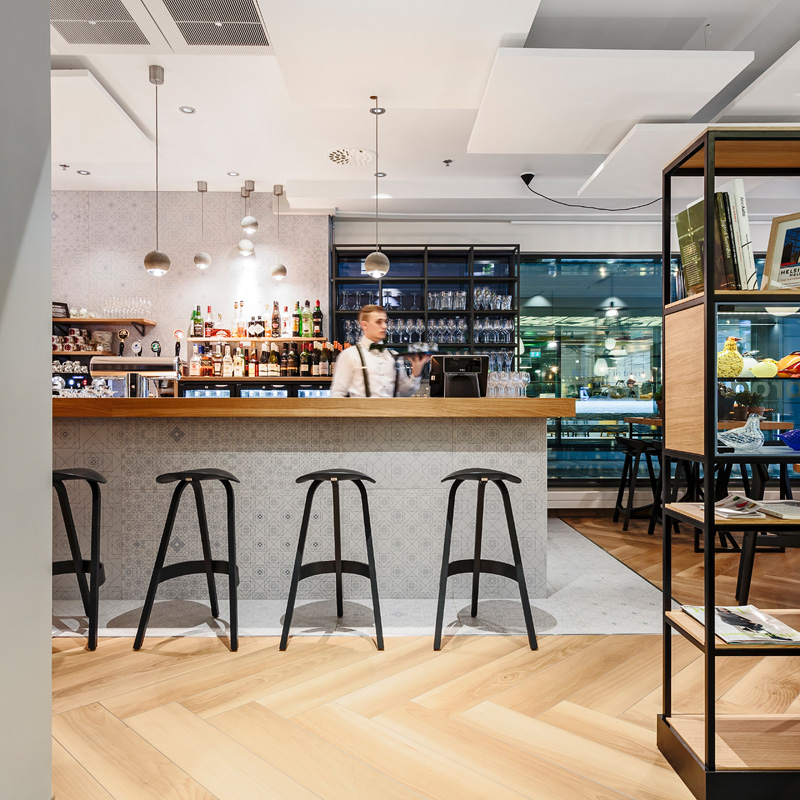 Finnish design and local craftsmanship was used in hotel. The zinc facade was constructed by a 73 year old local whitesmith Esko Kivi, who has been in the business for 50 years. The Hotel has 120 rooms over eight floors. The hotel lobby is located on the ground floor and downstairs in the Boardroom you can arrange business meetings.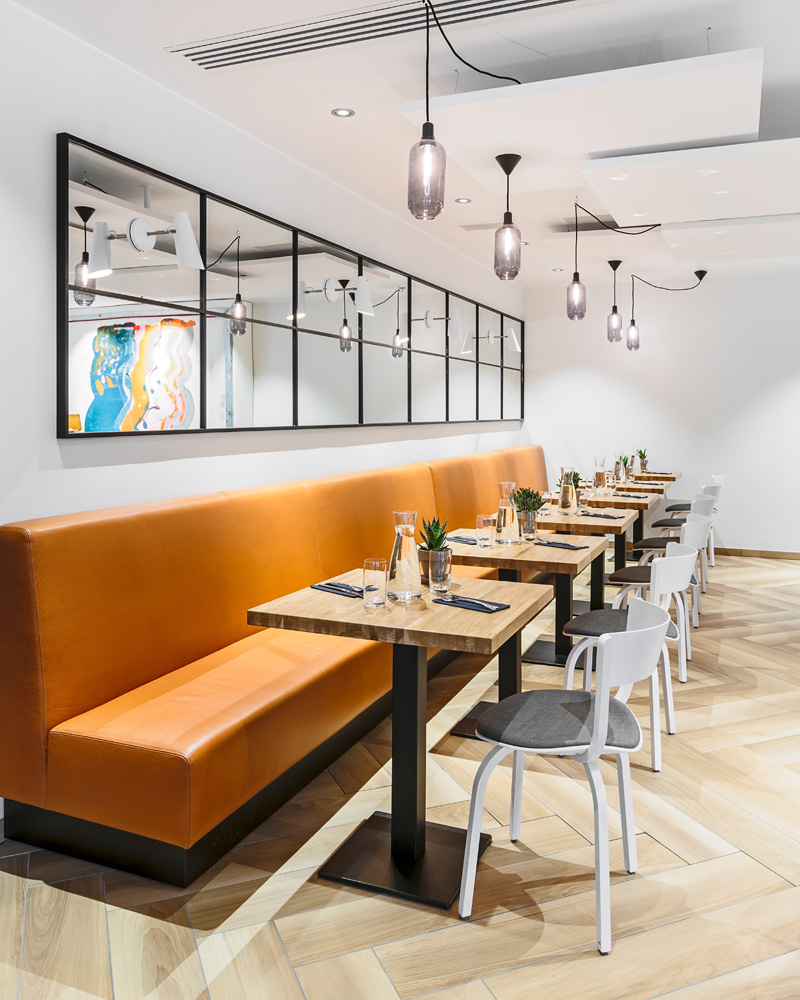 The hotel also has its own sports gym and a garage with 40 parking spaces. Various items of Finnish design, shoes from Minna Parikka and Iittala glass objects among other things, are exhibited in the hotel rooms.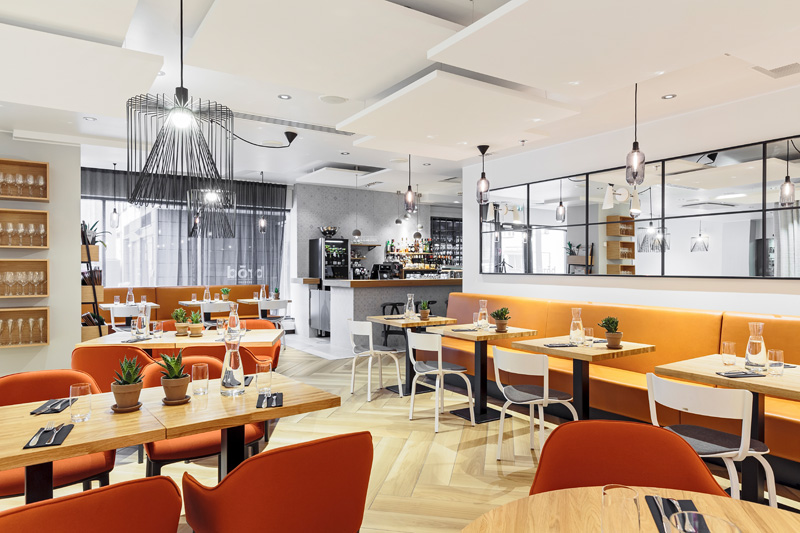 The Boulevard and neighbourhood of Punavuori, where the hotel is located, is also known as the Design District of Helsinki with countless shops, boutiques and galleries.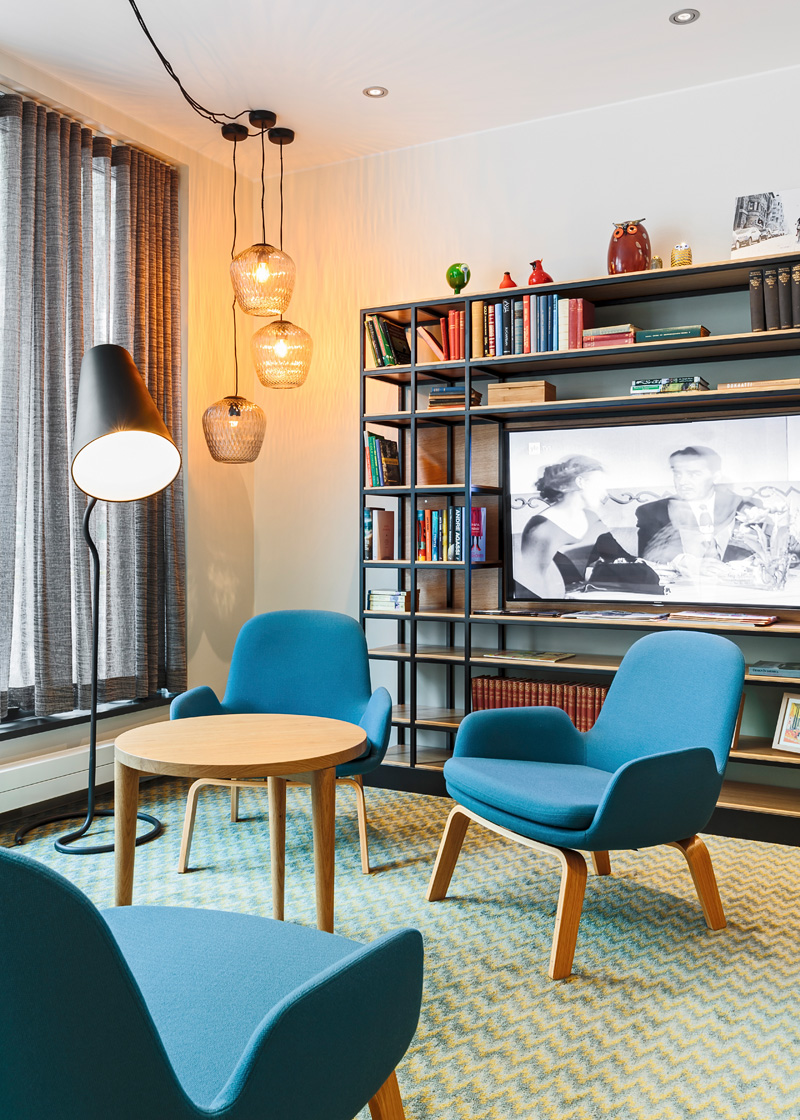 Interior designer Markus Eskola created corridors and 120 hotel rooms with three different themes and colours. Linda Linko's and Pietari Posti's graphic designs, unique murals were used in the hotel rooms.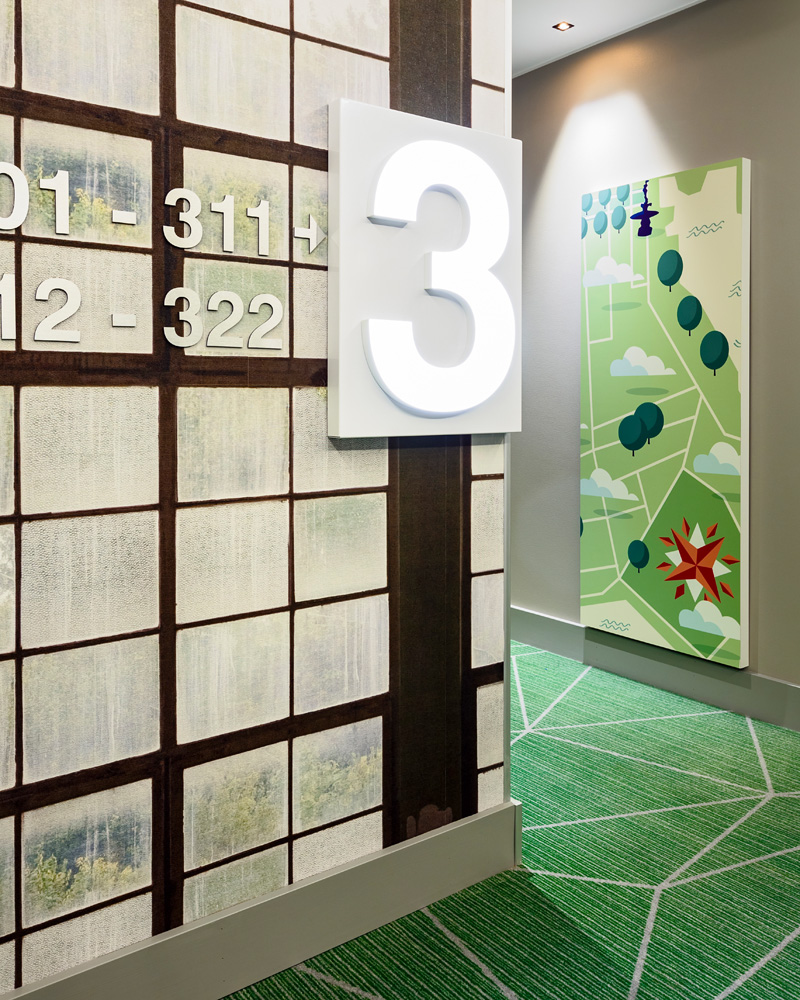 The themes were inspired by Finnish design and the Helsinki shipyard functioned as a contrast to these. The colouring is light and bright and the style of the furniture is Scandinavian with simple, minimalistic and functional characteristics.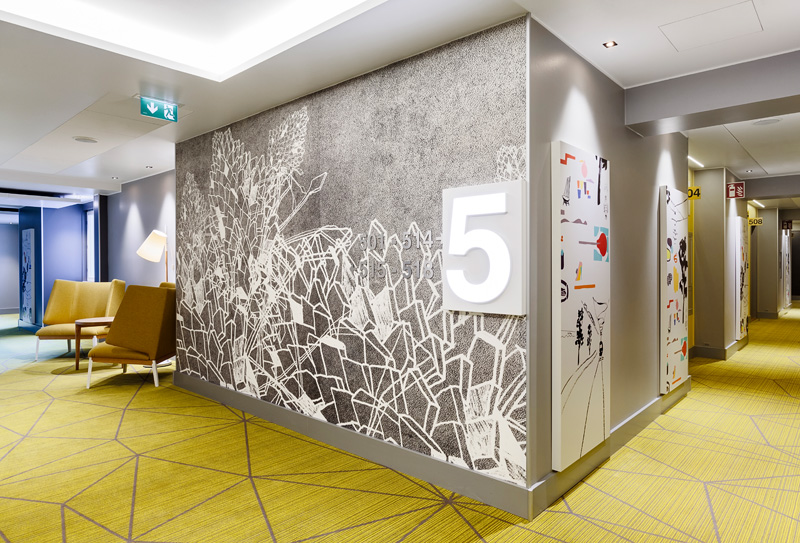 Restaurant and bar Bröd is seamlessly connected to the hotel lobby and the decor has a simple Scandinavian style. The atmosphere of the hotel lobby is living room like with its book shelves and different seating groups.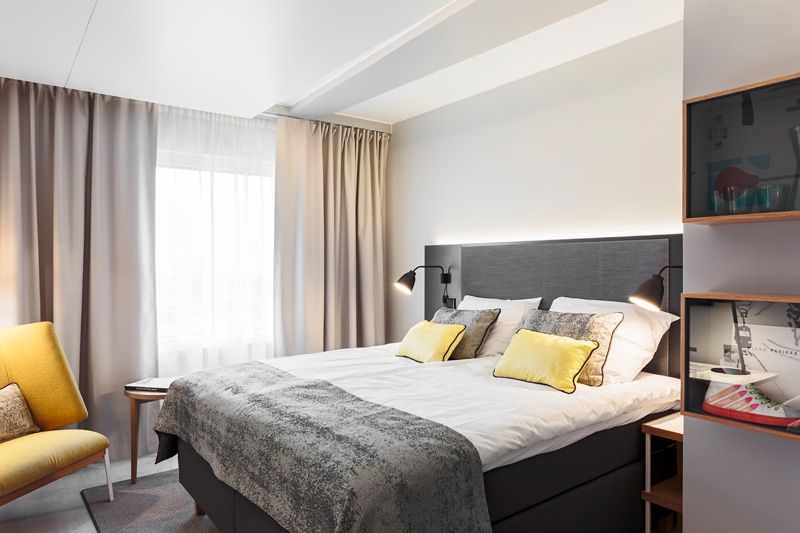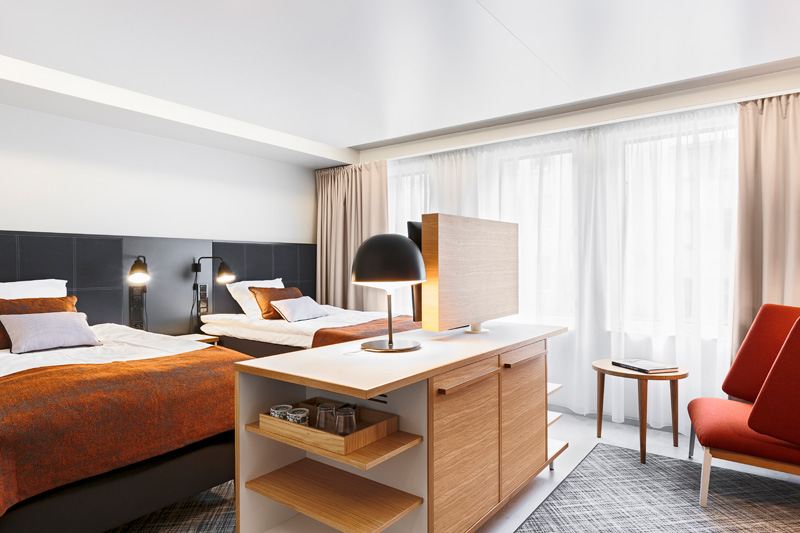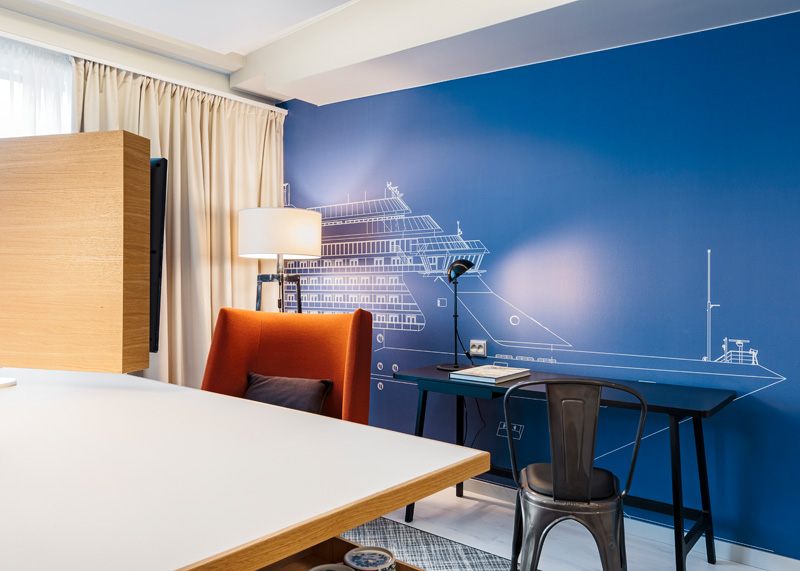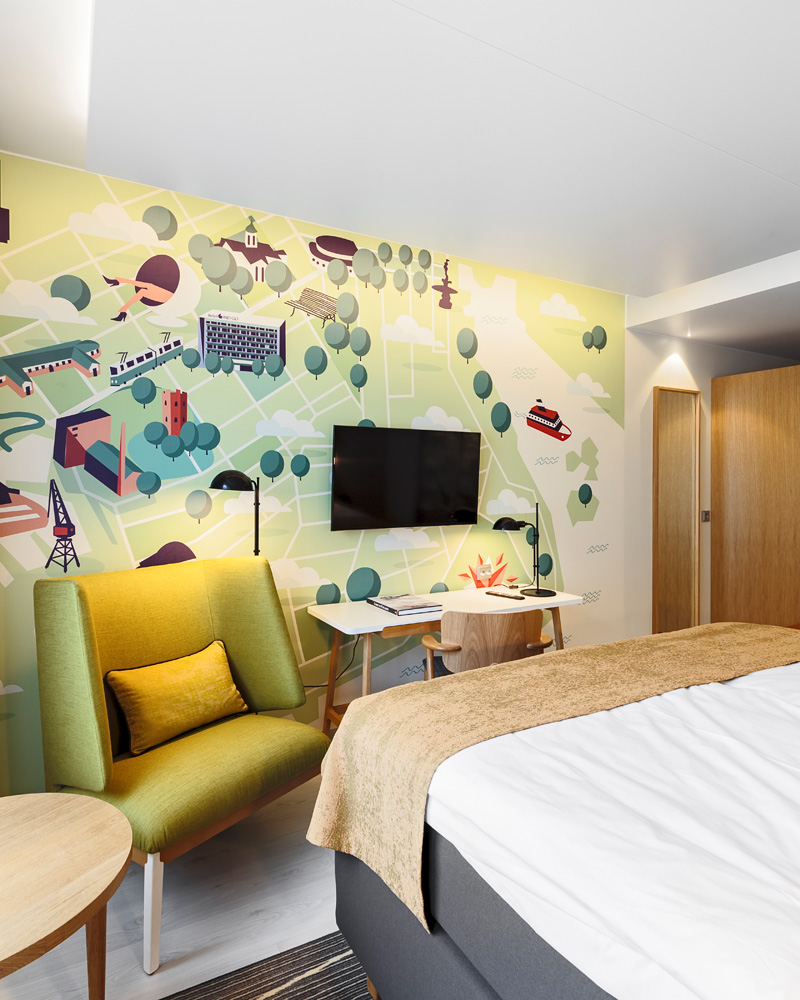 Architecture: Architects Soini & Horto
Architects in charge: Sami Horto, Teemu Asikainen, Mikko Tuomisto, Hanna Jalassola
Interior designer: Markus Eskola
Photography by Tuomas Uusheimo