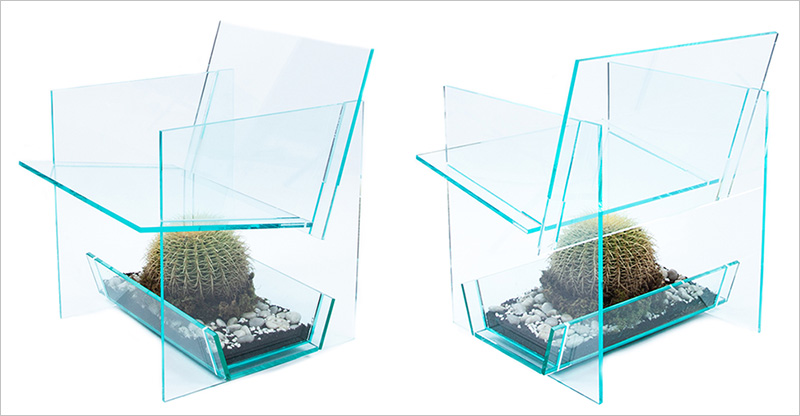 New York-based industrial designer Vedat Ulgen of THISLEXIK, designed this chair, made from clear acrylic, that has space to plant a cactus under the seat.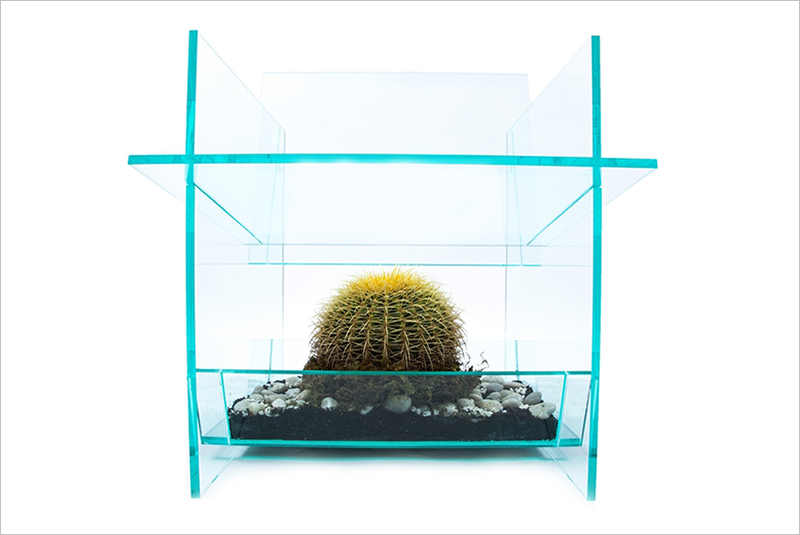 The description from the designer:
Cast acrylic planes make the chair completely transparent. The geometric shape gives the chair its rigid structure. The initial fear of sitting on top of the cactus will keep them on the edge of their seat. Comes with 10 inch Barrel Cactus.