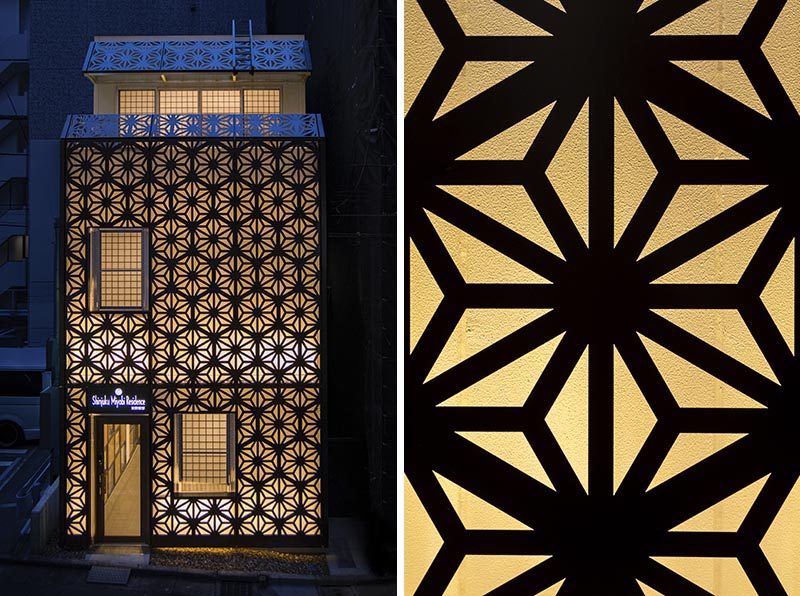 Himematsu Architecture has designed a hotel in Tokyo, Japan, that shows off an artistic and eye-catching facade.

The designers were inspired by the Hemp leaf, as it has a very strong growing force and rapid growth speed as seen in nature. By using the leaf pattern on the facade, the designers wish for the new hotel to have the same powerful growth as hemp does in nature.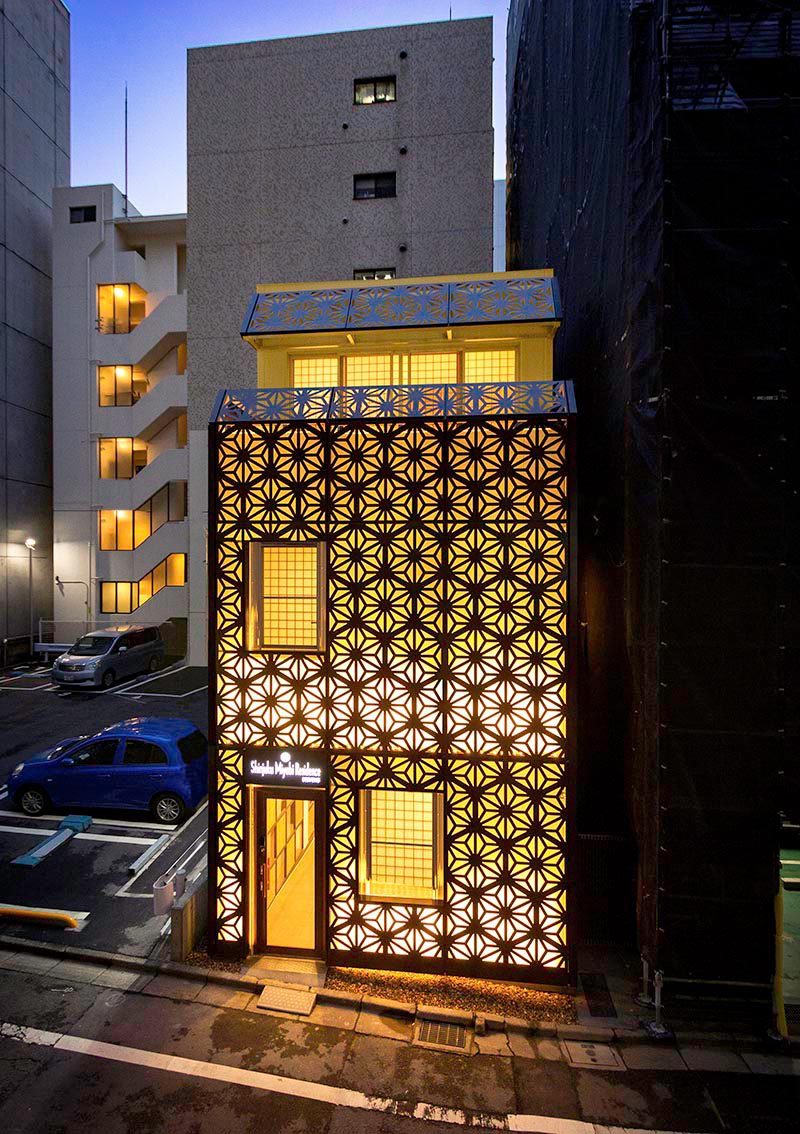 The facade is made from 2mm thin aluminum panels with a hemp leaf pattern, that was created by a laser-cut technique. The aluminum panels were then attached to an aluminum frame, which was then welded to the steel structure of the building.

Lighting was installed behind the panels, showing off the design and providing the street with a soft glow at night time.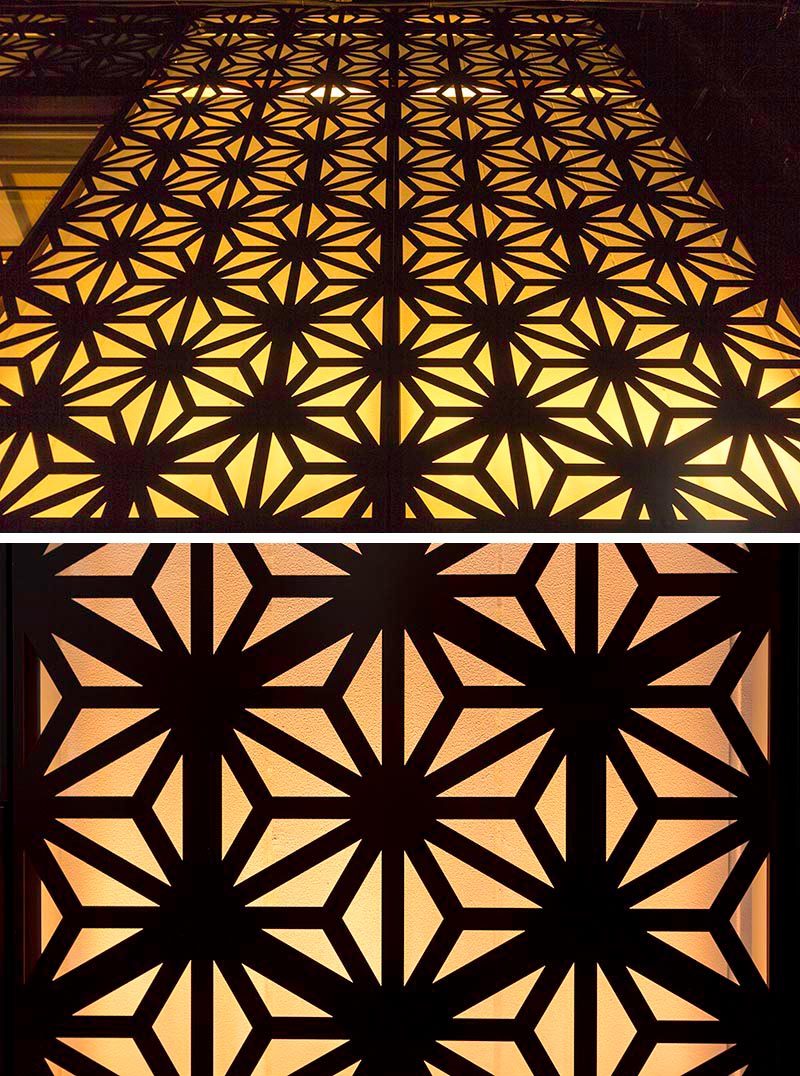 Architectural Design: Himematsu Architecture | Structural Design: Kume Structural Research & Development Office | Facility Design: C.H.C System | Constructor: O'hara Architectural and Construction