Chan Architecture collaborated with Phillip Johnson Landscapes to complete an artist studio, located in the backyard of an existing house in Melbourne, Australia.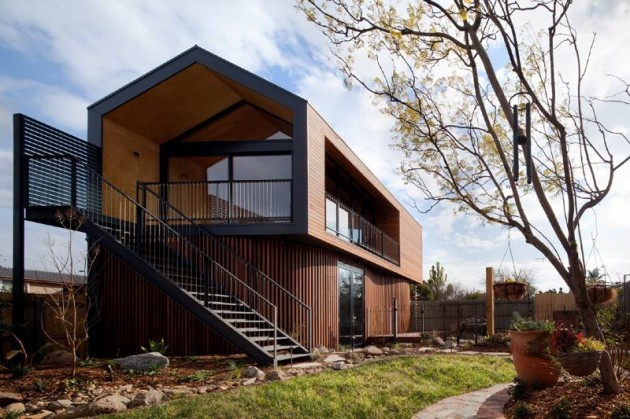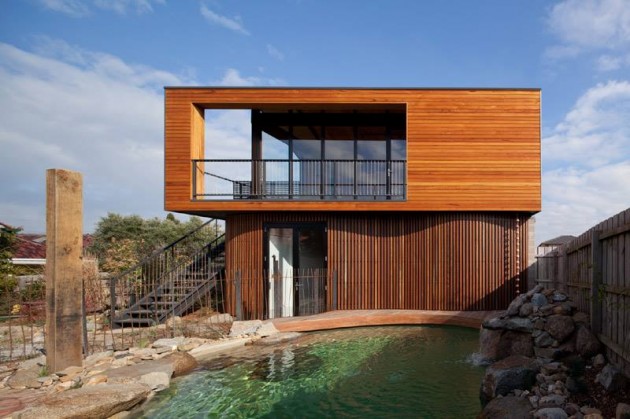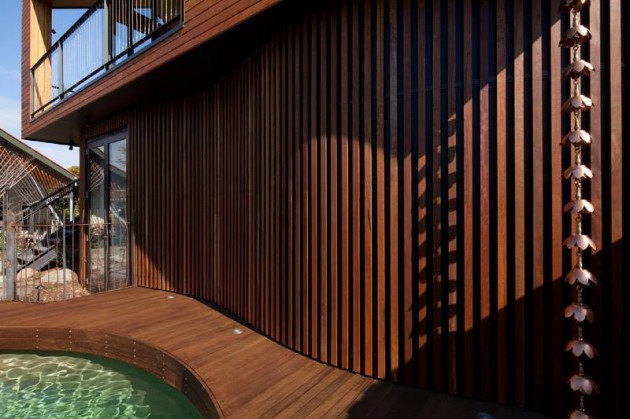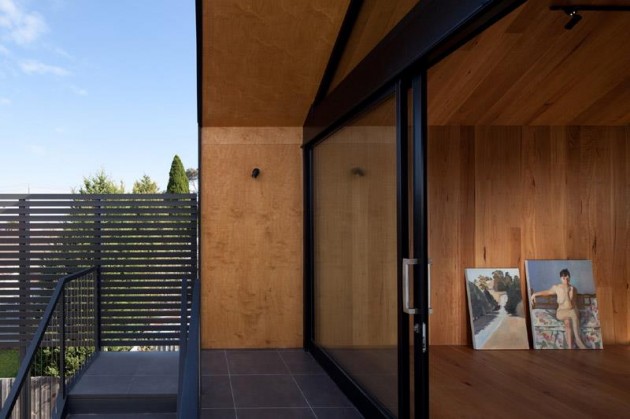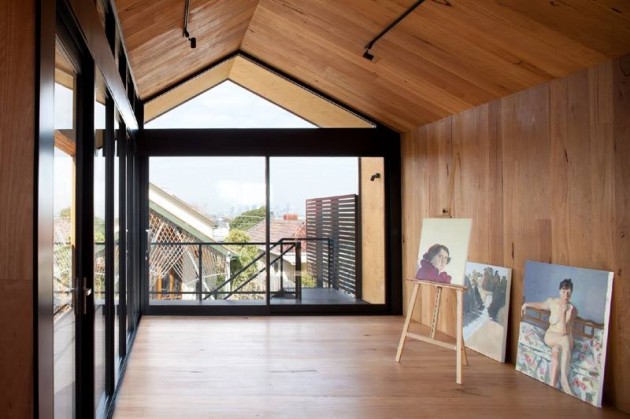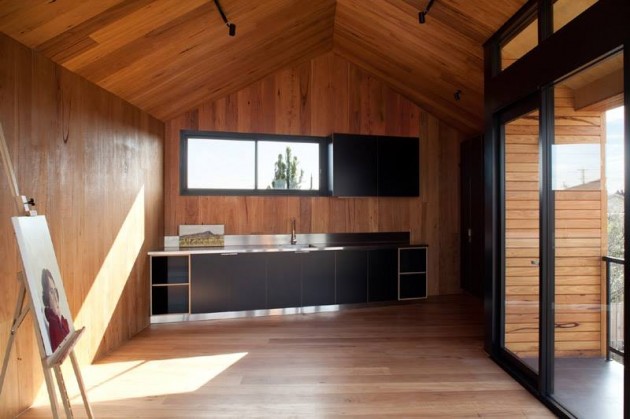 Project description
This project is an artist's studio in the backyard of an existing house in Thornbury, incorporating an undercover garage and storage underneath. The brief was to create a beautifully detailed, creative space for painting and sculpturing that would encourage and inspire creativity.

The design of the studio was also to integrate with the swimming pool and surrounds designed by Phillip Johnson, by coordinating materials, curves, access points and services.
Architect: Chan Architecture
Landscape Design: Phillip Johnson Landscapes