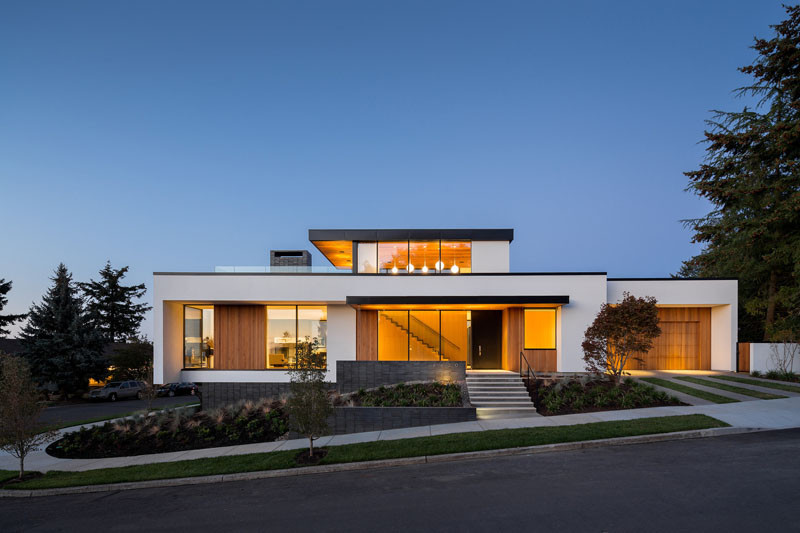 This home in Portland, Oregon, combines contemporary architecture with high performance sustainable design.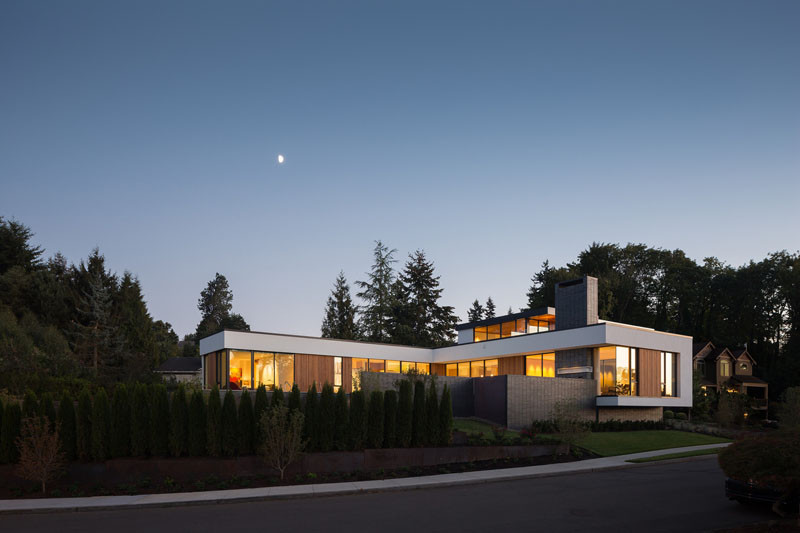 ---
The home, designed by Hennebery Eddy Architects, has many energy efficient inclusions, like radiant floor heating, a large dedicated solar panel area on the roof, and a geo-exchange heat pump.
---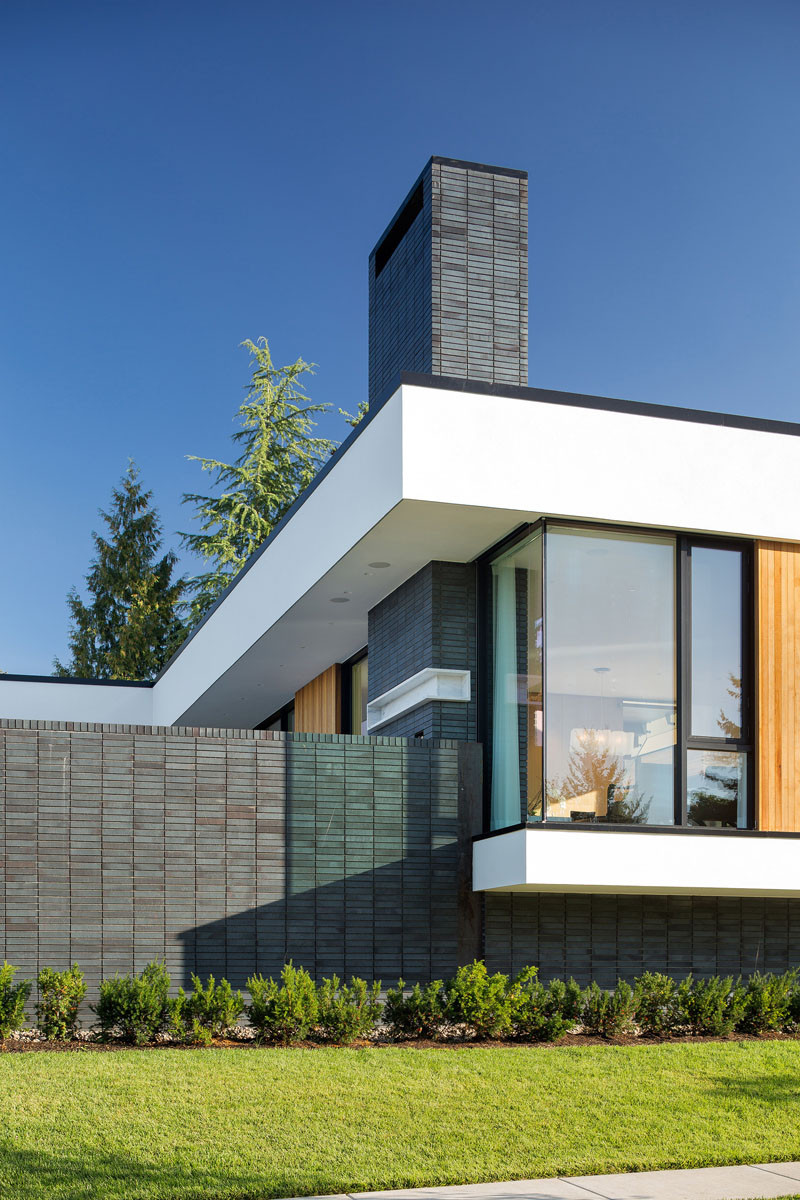 Photography by Josh Partee
---
The home has been designed in a simple L-shaped plan, placing the main living and gathering spaces in a separate wing from guest and master bedroom spaces.
---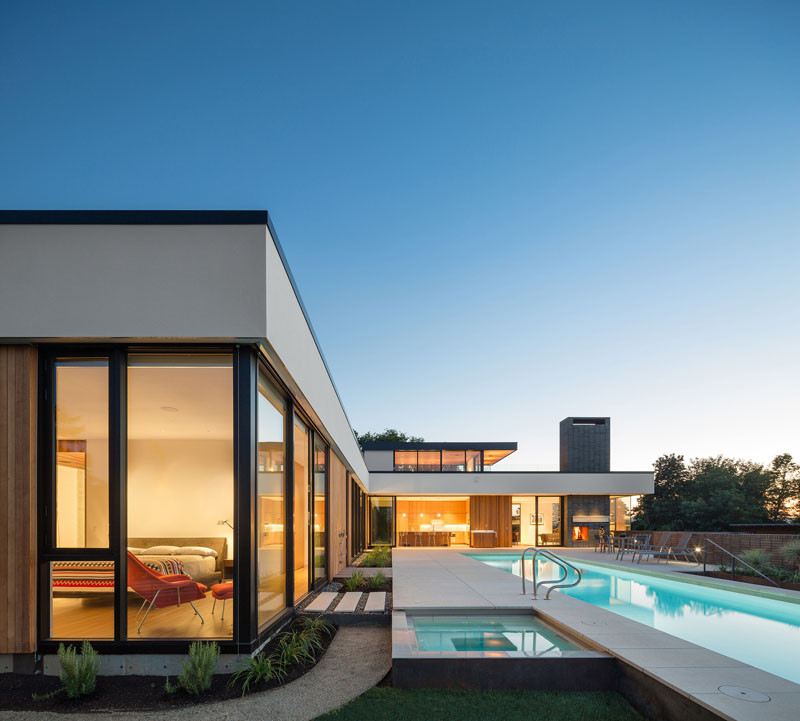 ---
Just off the pool is the kitchen, with an island large enough to seat four people.
---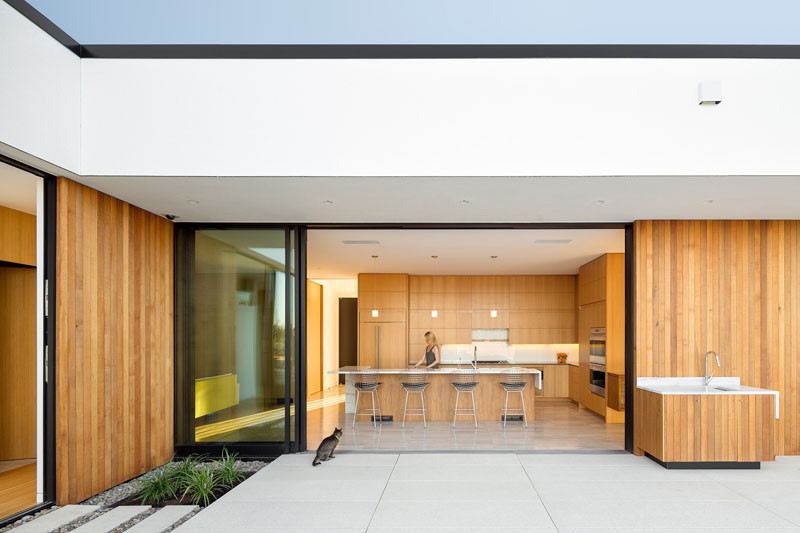 ---
In the dining area, natural light floods the space from the windows on either side of the home.
---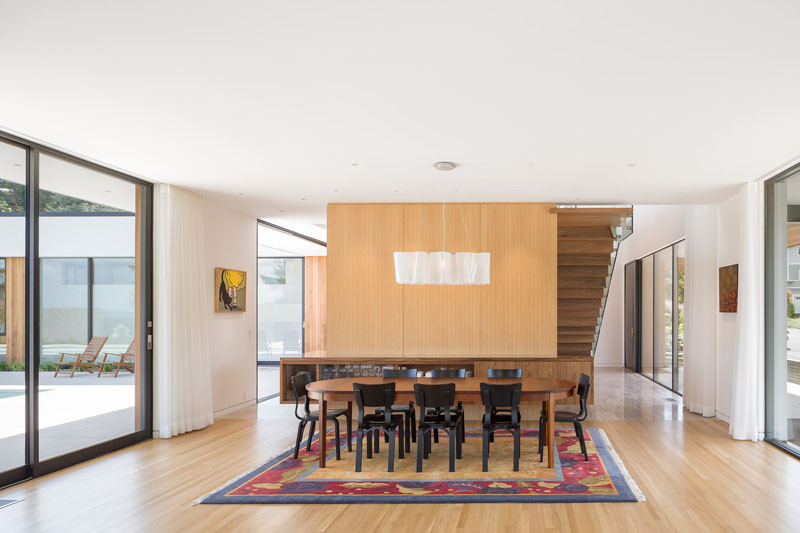 ---
There's a large grey brick fireplace that can be enjoyed from the inside of the home, as well as from the outdoor area.
---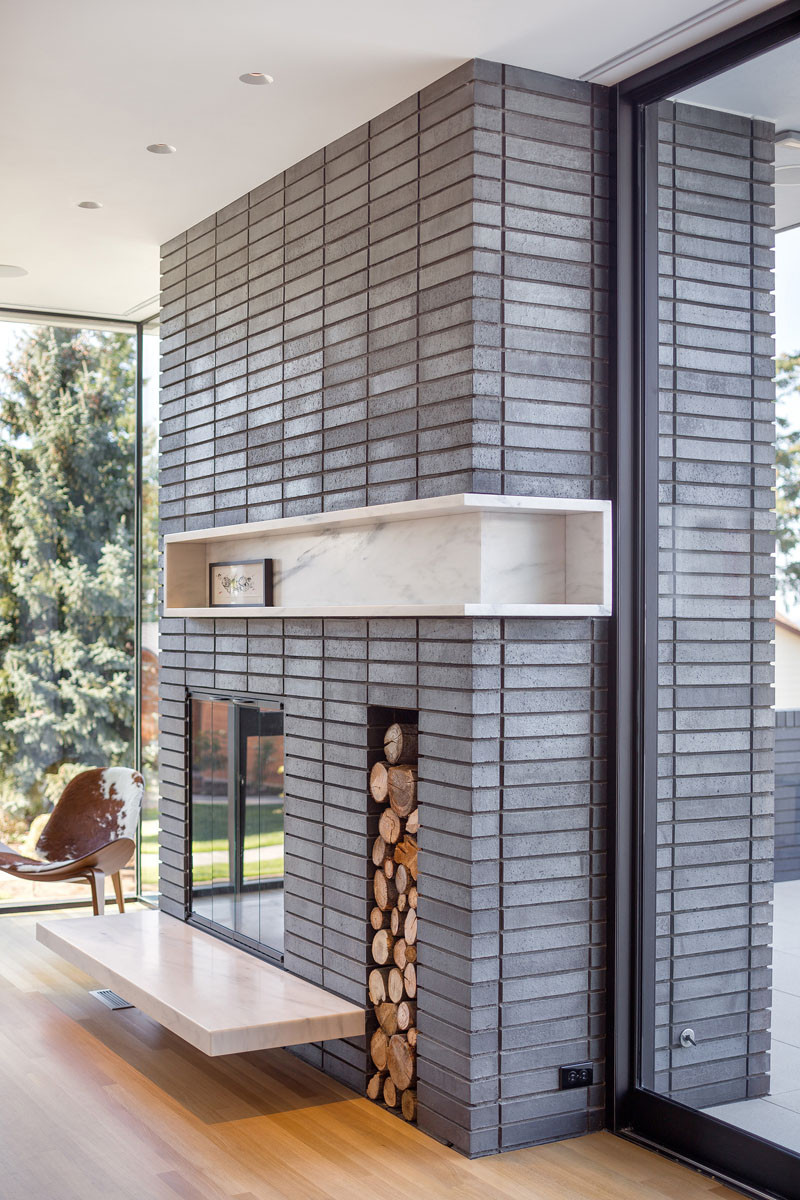 ---
Wood, white marble, and playful glass tile have been used in the design of this bathroom.
---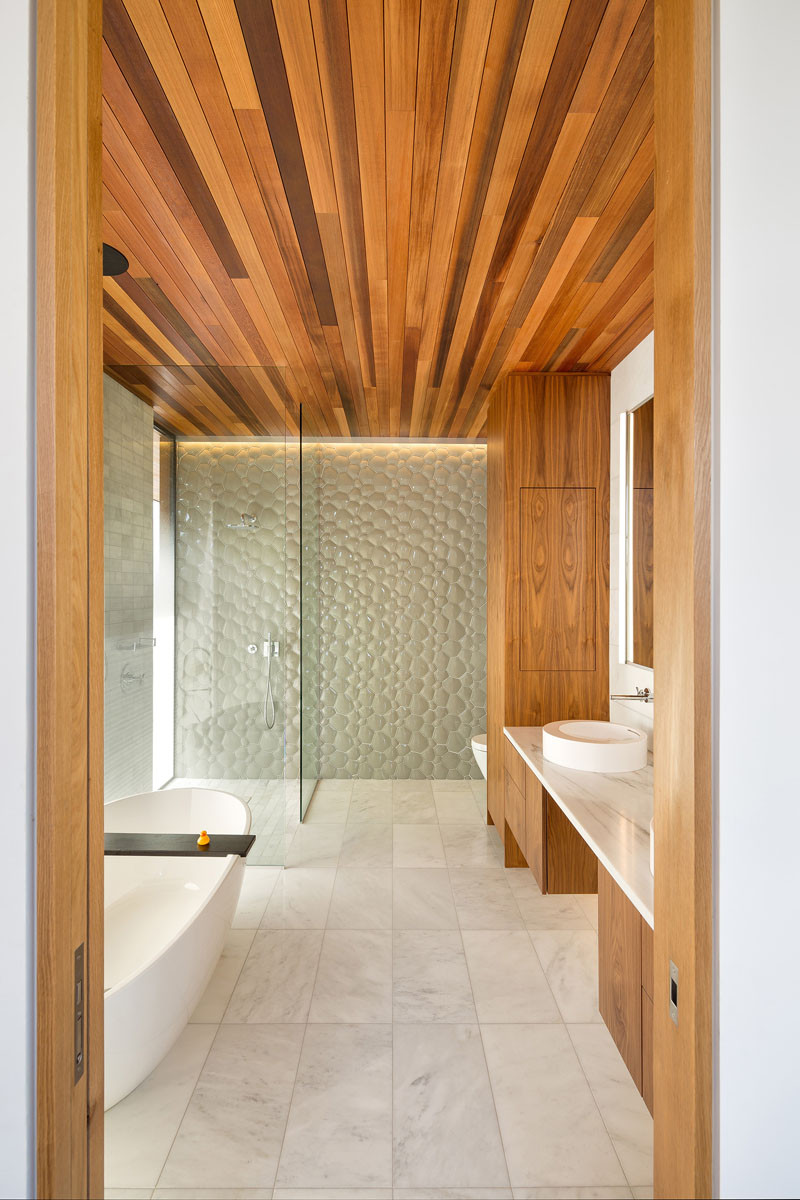 ---
Leading you up to the roof terrace, are some cantilevered walnut stairs with a glass safety railing.
---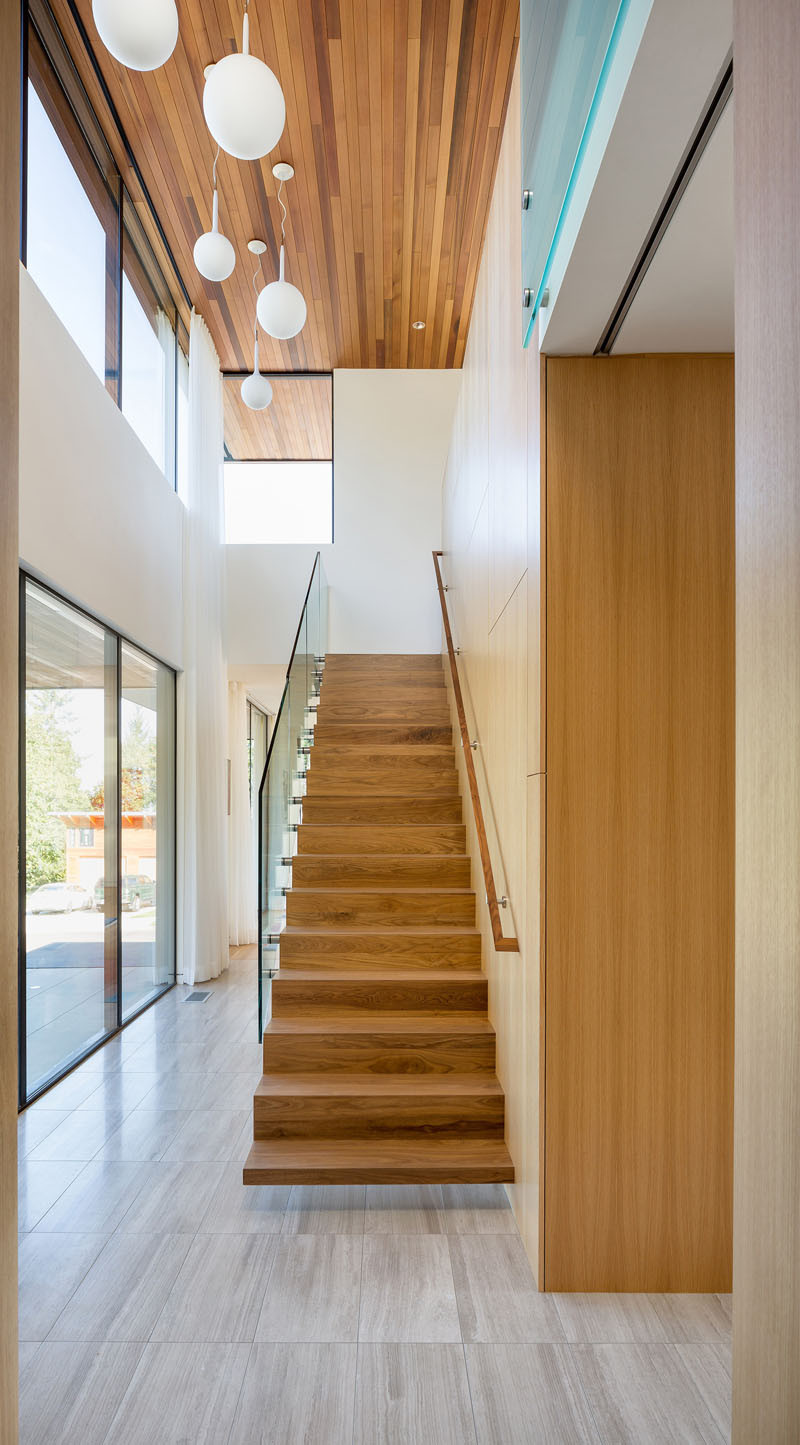 ---
At the top of the stairs there's a 'view box', a small area where you can sit inside and enjoy the view.
---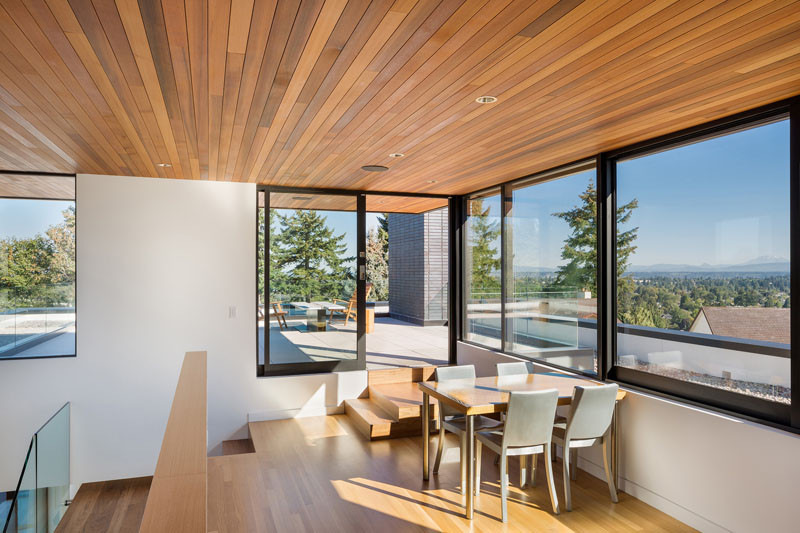 ---
Outside, there's a rooftop terrace with views of the surrounding area.
---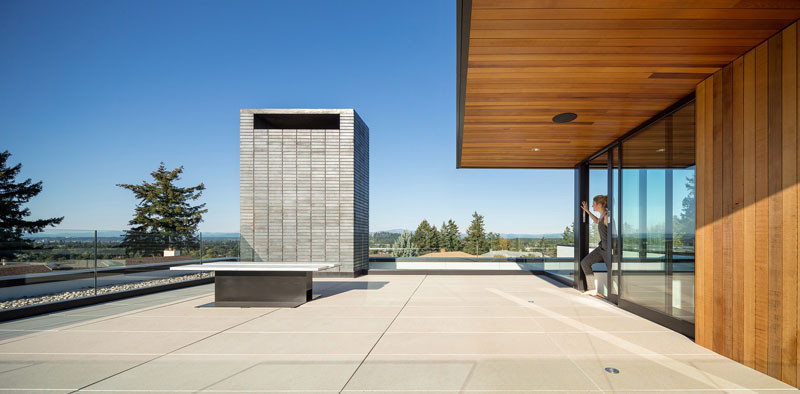 ---
Also on the roof is a large area dedicated to solar panels.
---
---
The home is Certified LEED for Homes Platinum. The project incorporates a geo-exchange heat pump, under-floor radiant heating, triple glazing, LED lighting, exterior blinds to control heat gain, rainwater recovery providing potable water, a 10 KW photovoltaic array (solar panels), solar pool heating, and a storm water swale.
---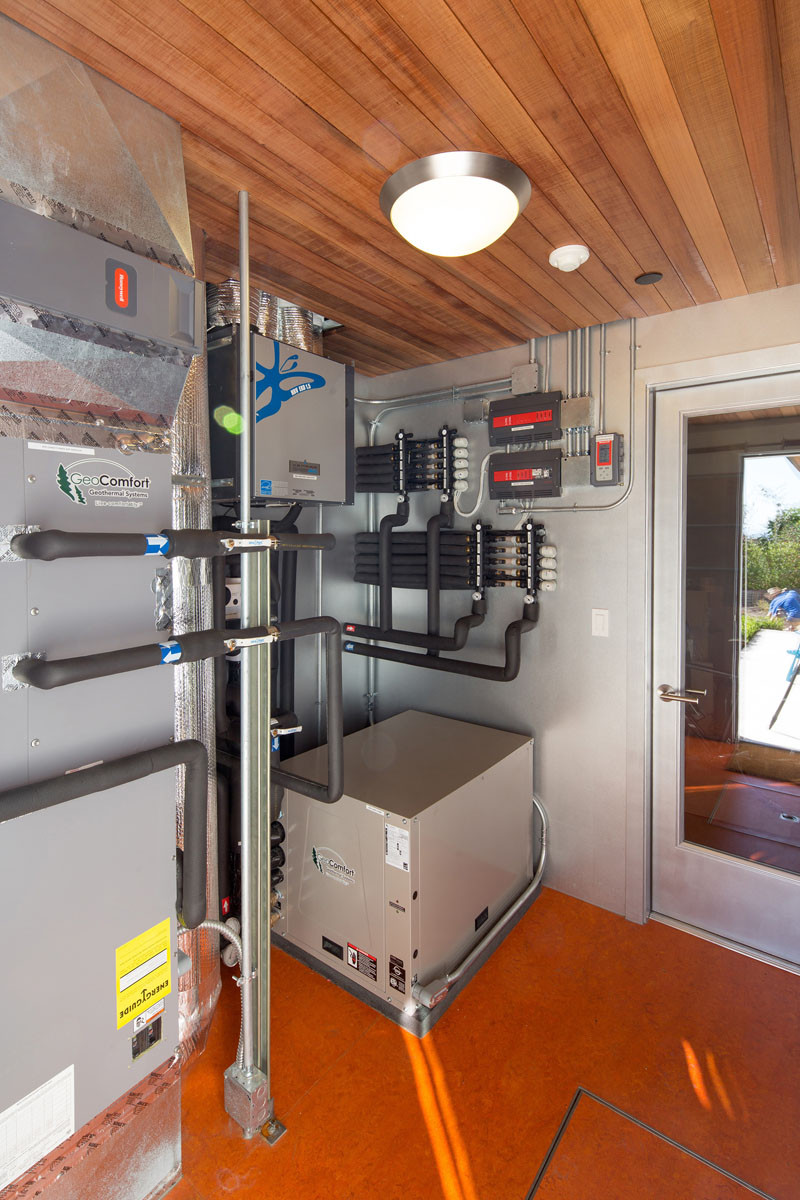 ---