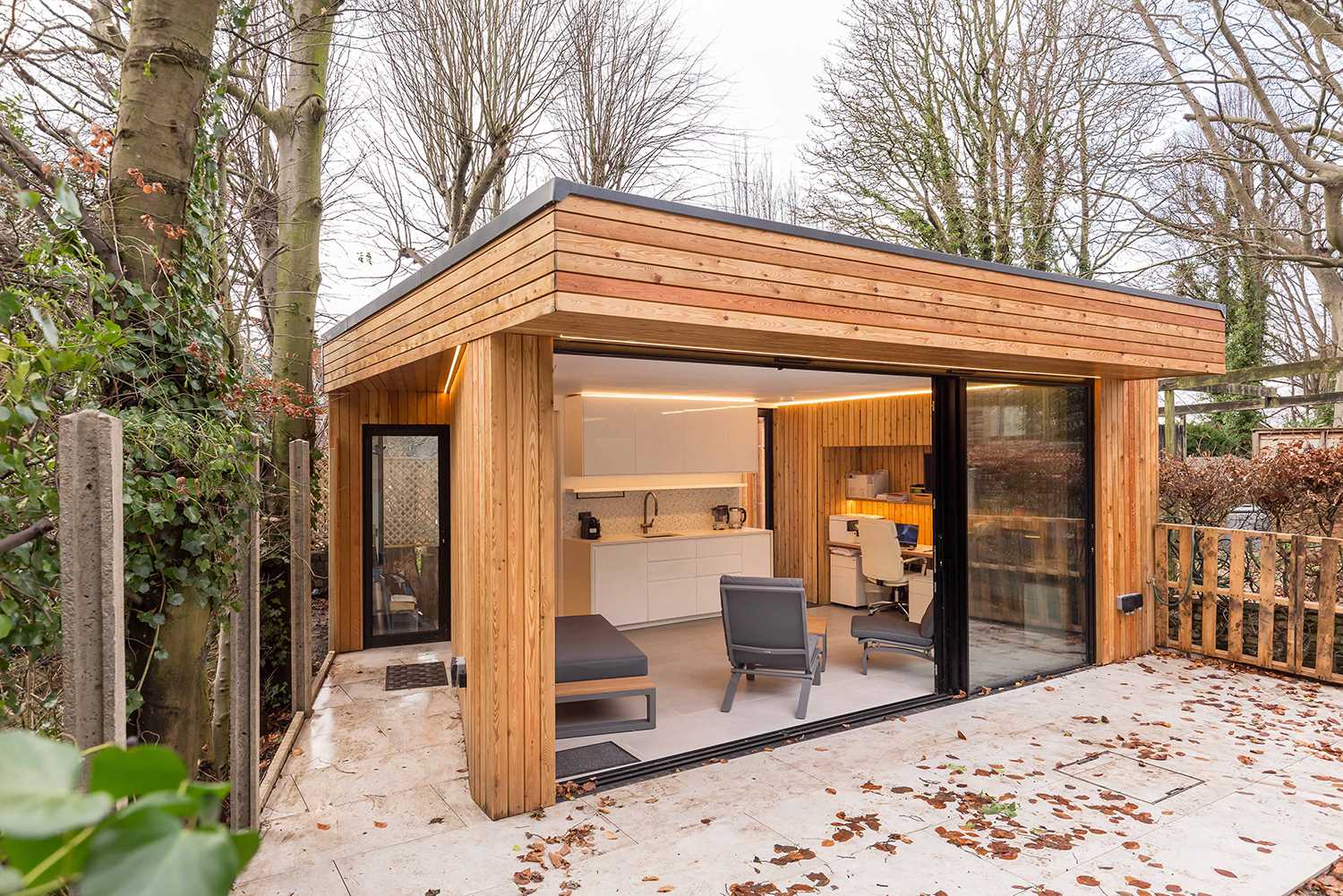 WILLIAM TOZER Associates has designed a small backyard office in London, England, that also includes a rock climbing gym.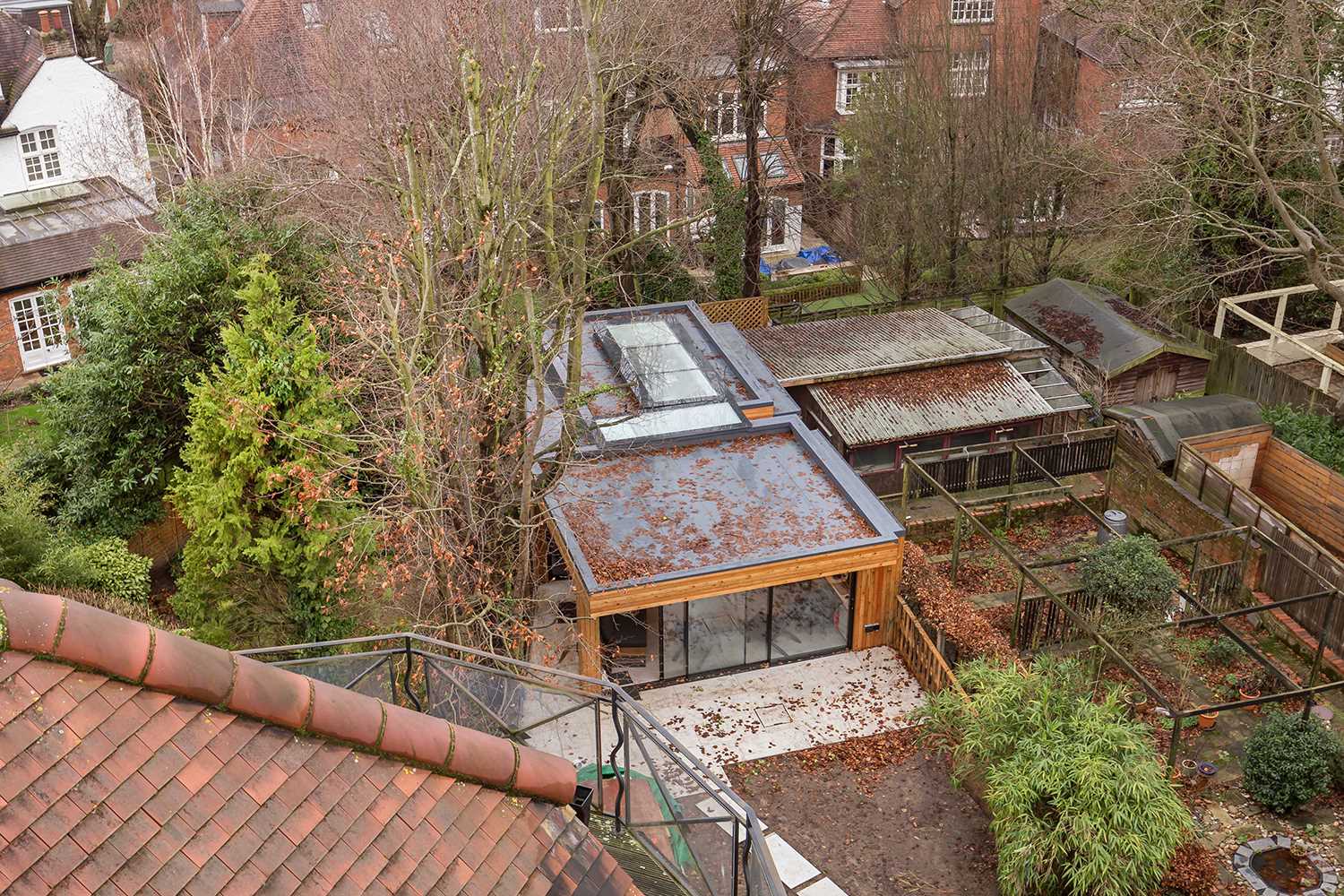 Full-height glazed doors slide open to connect the interior office space with the landscaped yard. Inside, desks and storage are integrated into the solid walls of the office space, while a kitchenette is on an adjacent wall.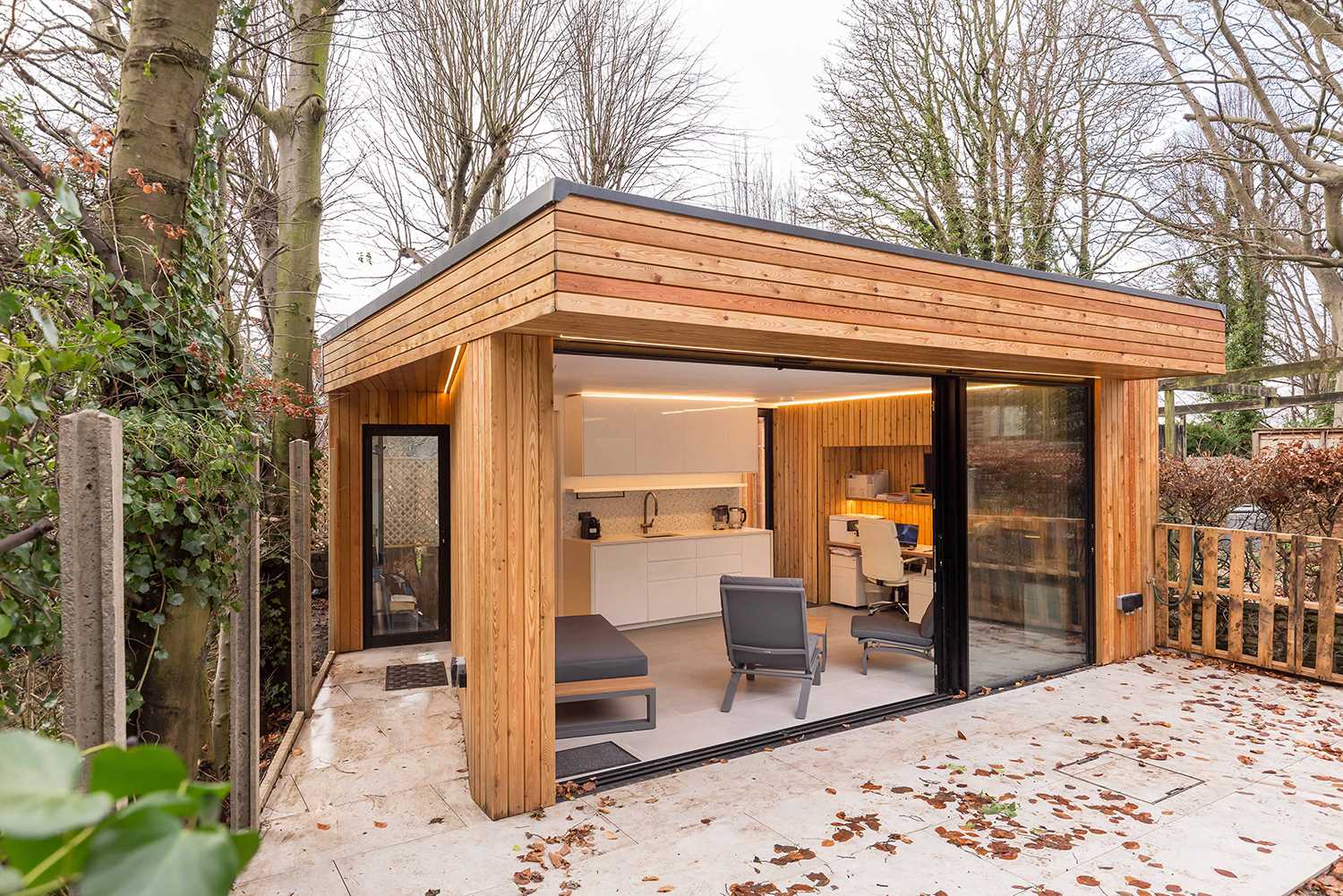 The timber cladding is featured on both the exterior and interior of the small building, creating a cohesive design.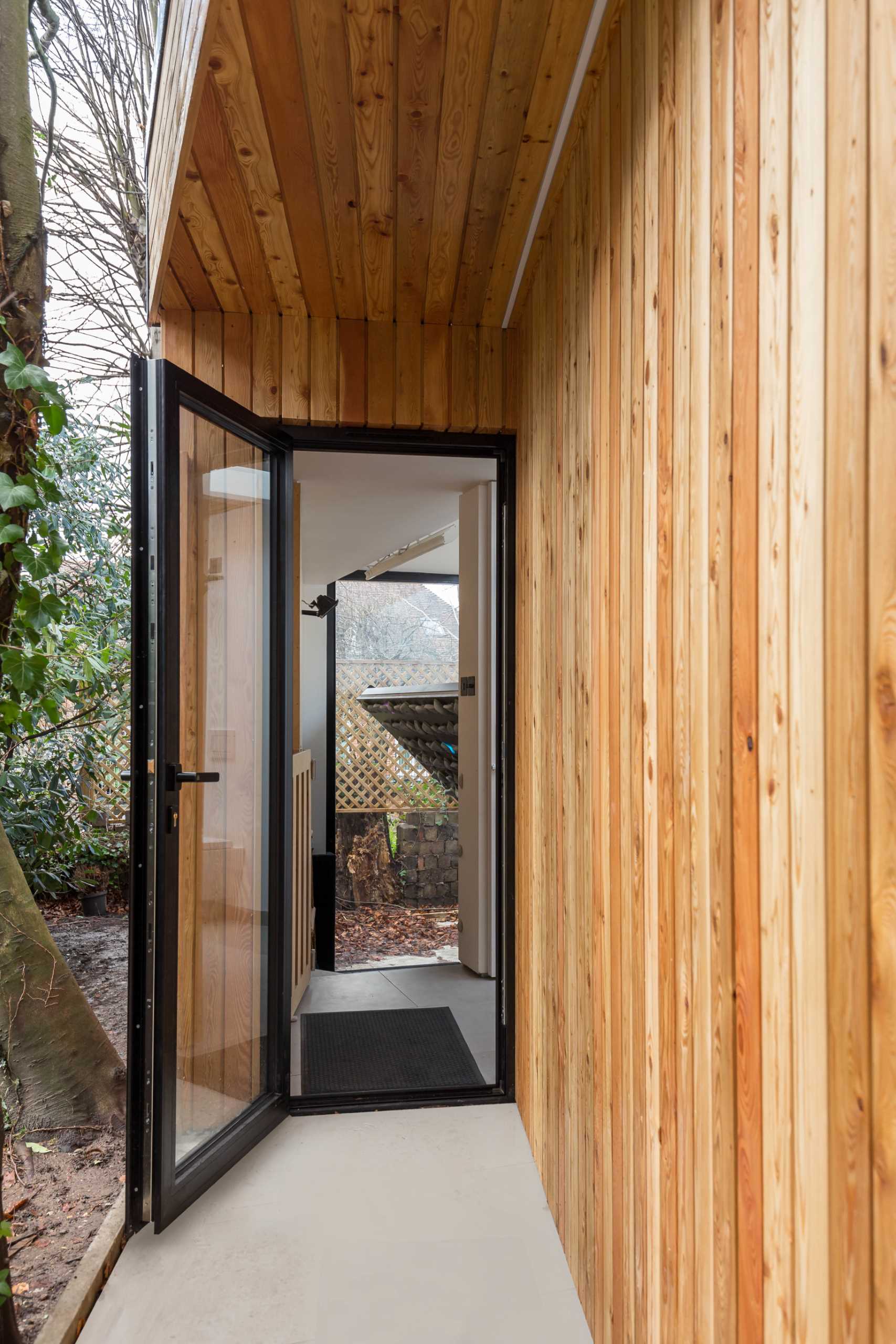 The office area and the rock climbing gym are separated by a top-lit shower room, as well as a change of floor level.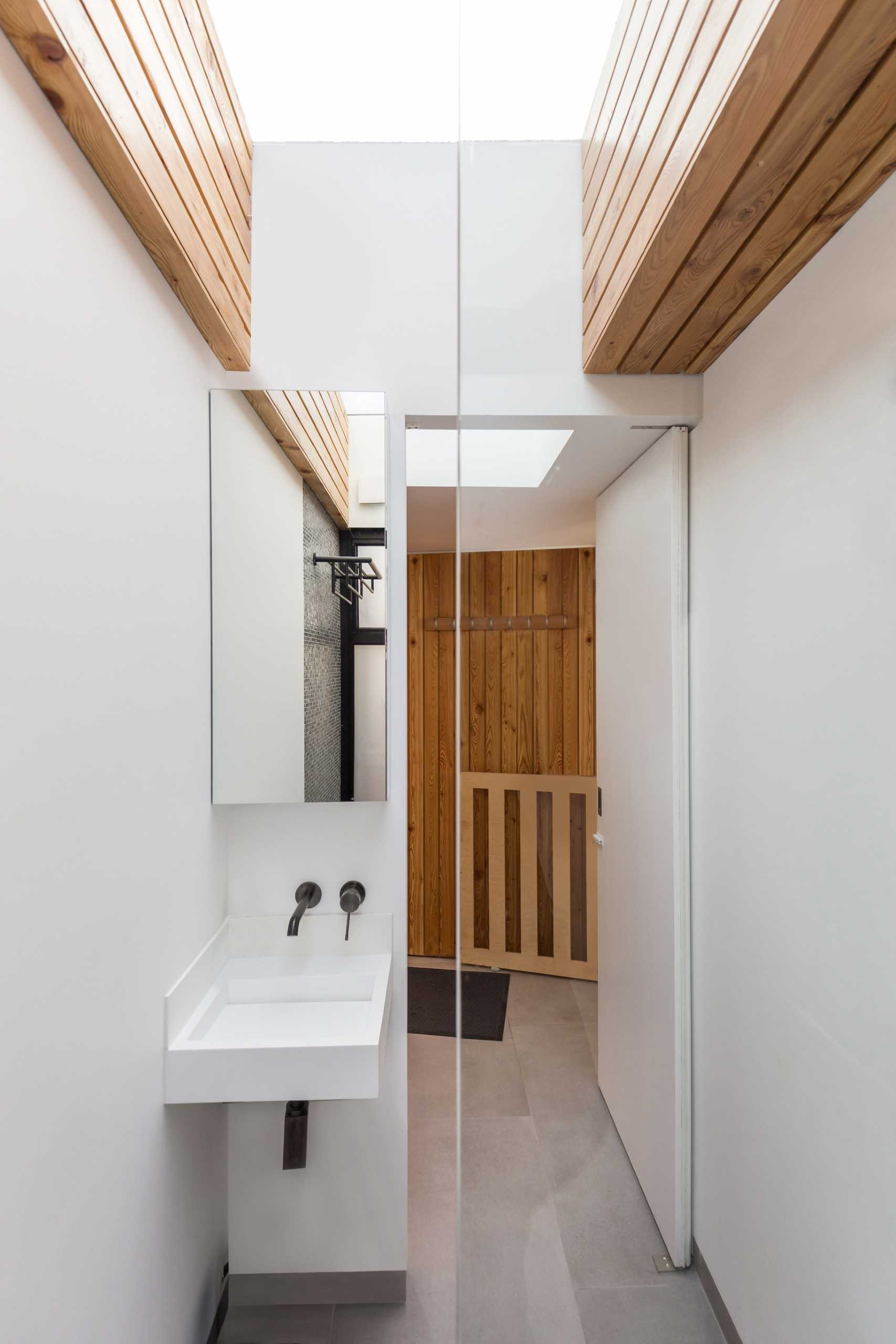 The double-height gym space accommodates an adjustable climbing wall, and incorporates extensive roof-glazing to provide views of the sky, recalling the experience of climbing outdoors.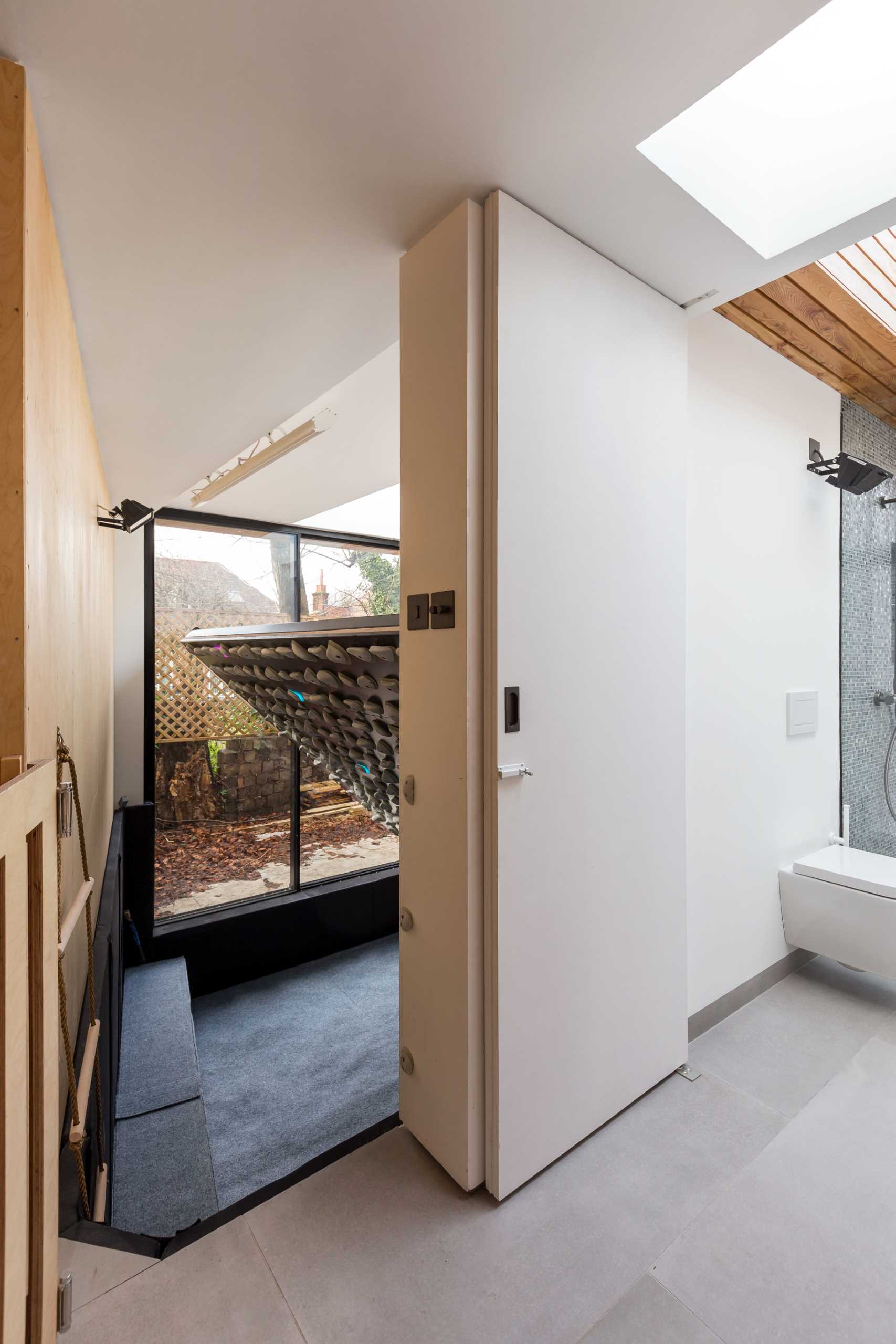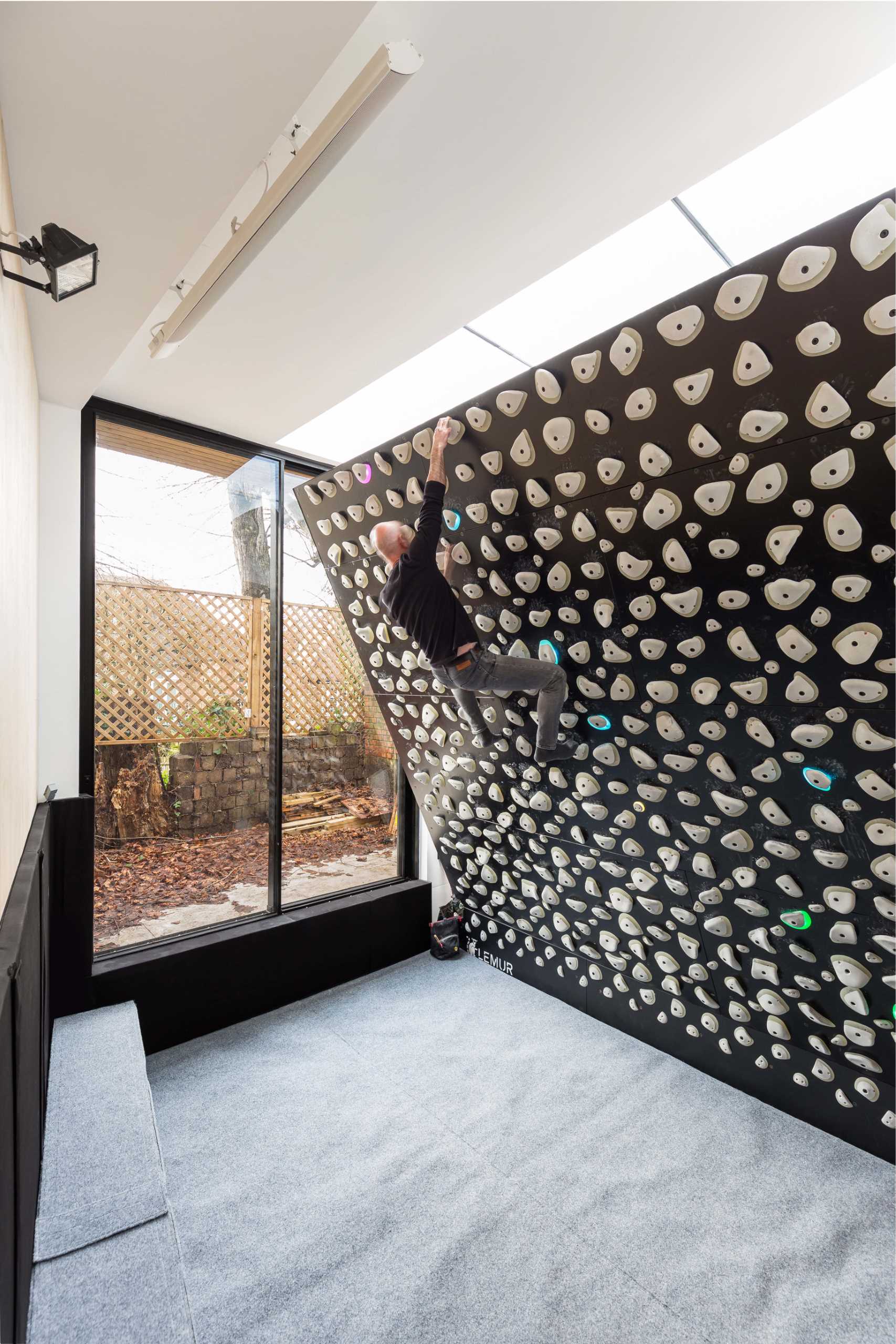 Photography by Lukasz Wielkoszynkski | Design: WILLIAM TOZER Associates | Team: William Tozer, Tom Shelswell, Adoracion Marco, Harpreet Marway, Mia Rezek, Grace Losasso, Rebecca Palmer, Shravan George