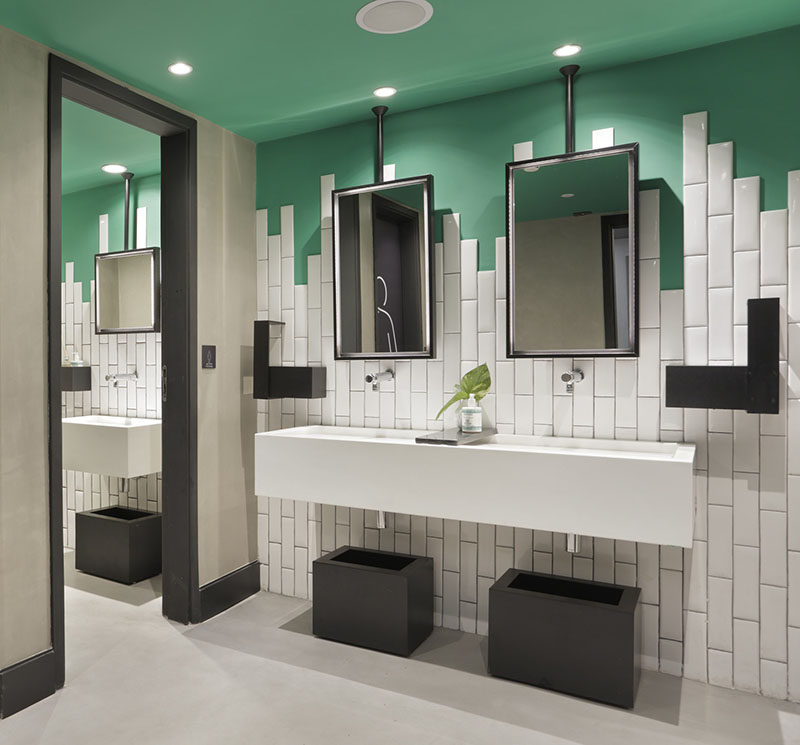 When people tile a bathroom, they often tile the entire room from floor to ceiling. But a creative option to consider is to stagger the end of the tiles, leaving parts of the wall exposed.
Seen here in the Y002 hotel in Rio de Janeiro, tiles running up the lower portion of the wall protect it from water splashes, while the painted wall and ceiling are left exposed. Using white subway tile keeps the design simple, and the color of the paint gives an opportunity for some contrast.
The hotel opened in Rio de Janeiro just in time for the 2016 summer Olympics, and had its interior designed by Melina Romano, together with London-based Yoo Design Studio.