Bedroom Design Idea – This bed has a surround shaped like a house with a peaked roof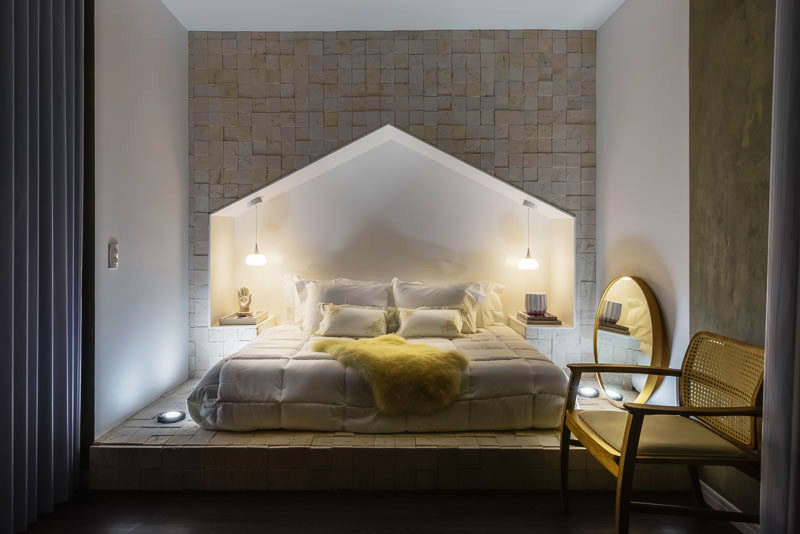 Photography by Emmanuel Gonçalves
Eduardo Medeiros, Gabriel Bela Cruz and Gustavo Migliori, have designed this bedroom that features a bed surround in the shape of a house.
The surround, which is bright white, creates a cozy environment by wrapping around the head of the bed and also helps to add depth to the room.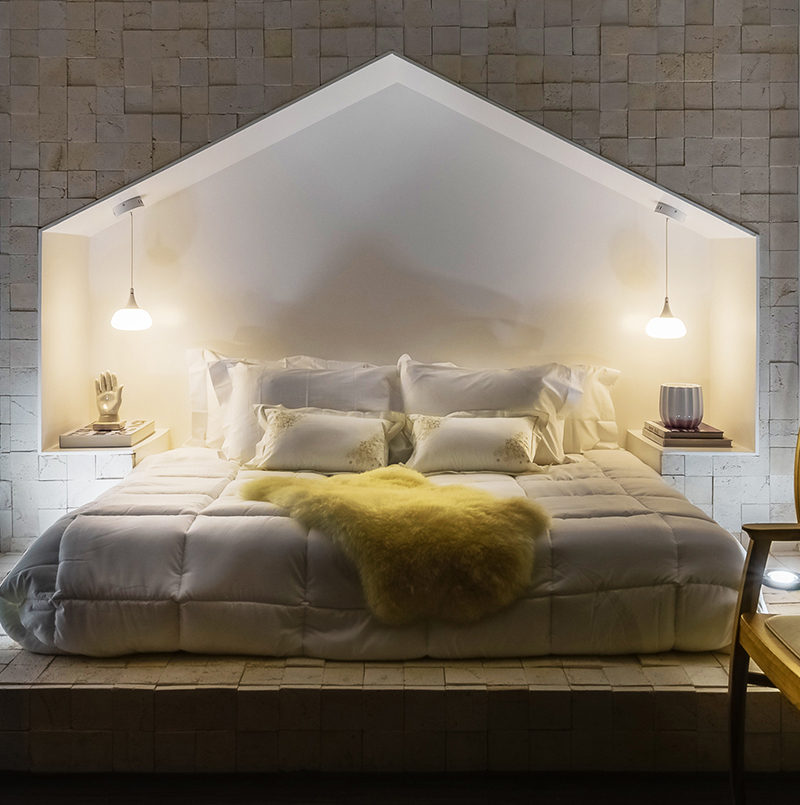 Photography by Emmanuel Gonçalves
---
Built into the surround are nightstands, large enough to hold personal items, that are lit up by small pendant lights hanging from the surround.
---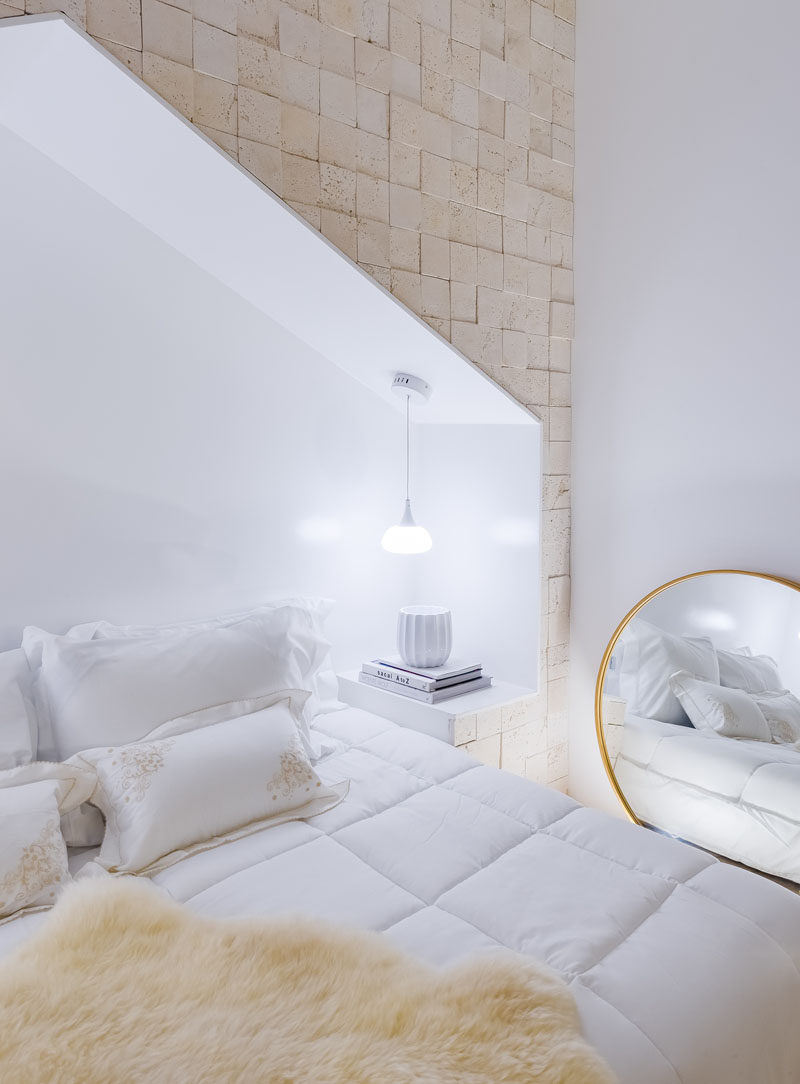 Photography by Emmanuel Gonçalves
---
Get the contemporist daily email newsletter – sign up here