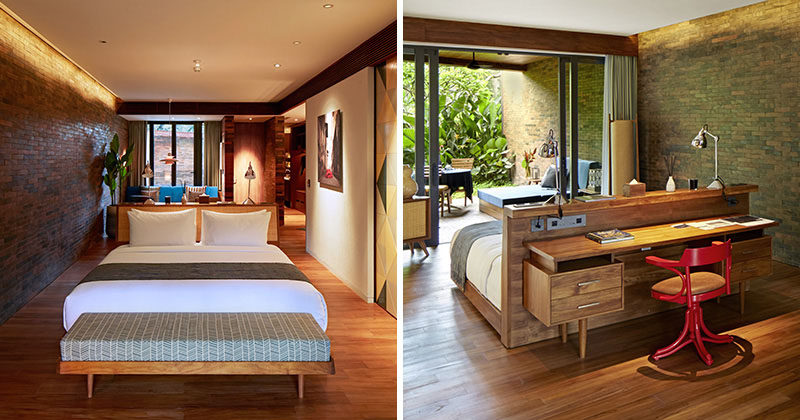 Most people move into a space, pick a wall, and push their bed against it. End of story. But what if it didn't have to be that way? What if you put the bed in the middle of the room instead? Well, that's exactly what the interior designers of the Katamama Suites in Indonesia did, and for a good reason.
Following a trend that's gaining popularity in the design world, interior designers Ronald Akili, the PTT Creative Team, and Singapore-based Takenouchi Webb, who all worked in partnership with Andra Matin as he designed the hotel, collectively decided to position the beds of the Garden and Pool suites in the middle of the room.
Although it may sound strange in opting for this unconventional placement, there are distinct benefits to be had from it.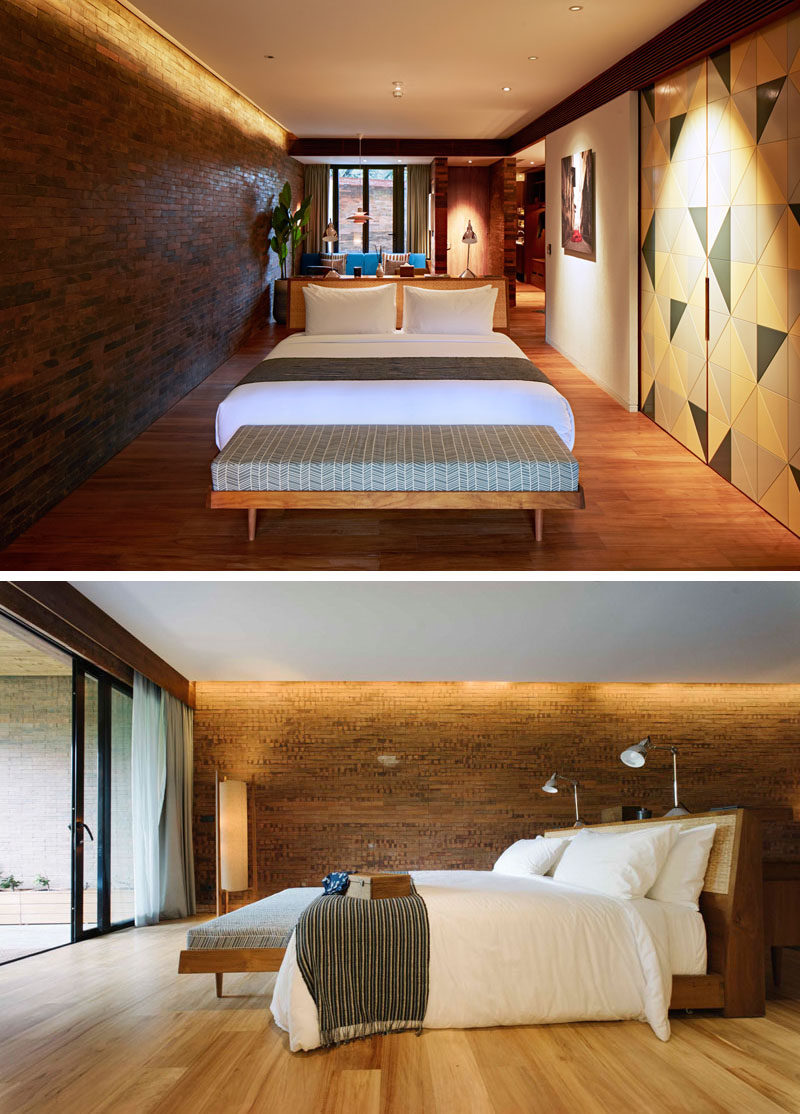 ---
Being able to create a built-in desk work space behind the bed is one interesting example what can be done when the bed is placed in the middle of the room, and that's just what they did here.
Also, this placement naturally divided the suite. Placing the bed in the middle of the room created four distinct spaces. By positioning the bed in the middle of the room, the seating area, the work station, the sleeping area, and the outdoor space, all have their own place in the newly divded room.
Better views were also a benefit of placing the bed in the center of the room. Rather than looking at the closet doors, as fun as they may be, guests now get to look onto the patio and enjoy views of the gardens and pool area outside their rooms.
---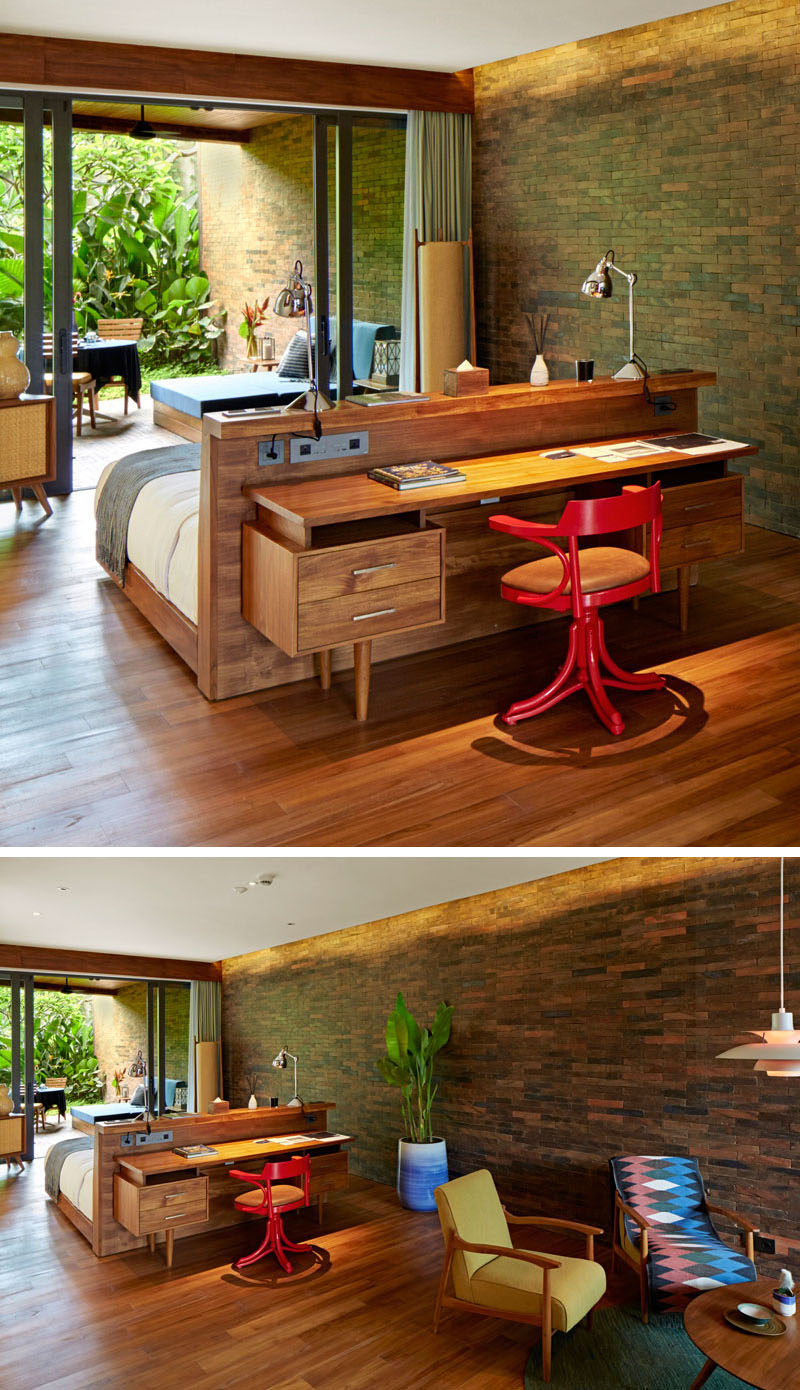 ---
So although it may seem counterintuitive, next time you're rearranging the bedroom, consider following the example of the designers of the Katamama hotel and place your bed in the middle of the room.
---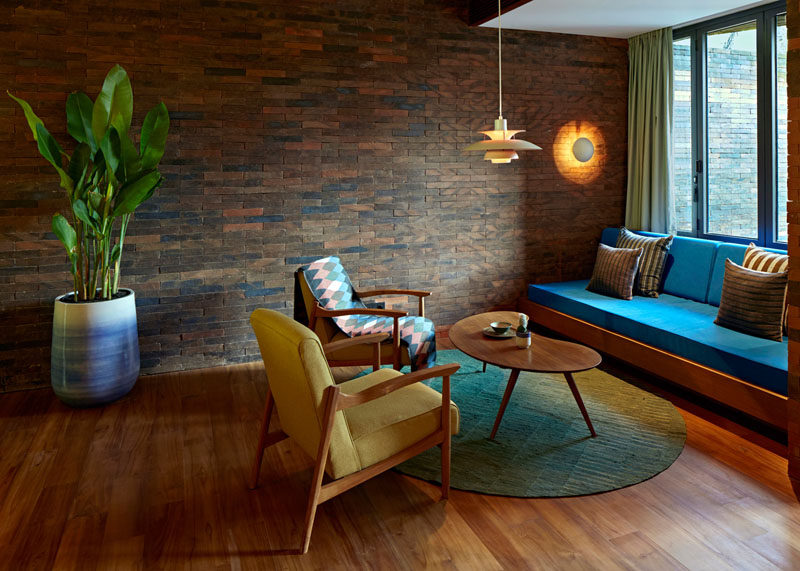 ---