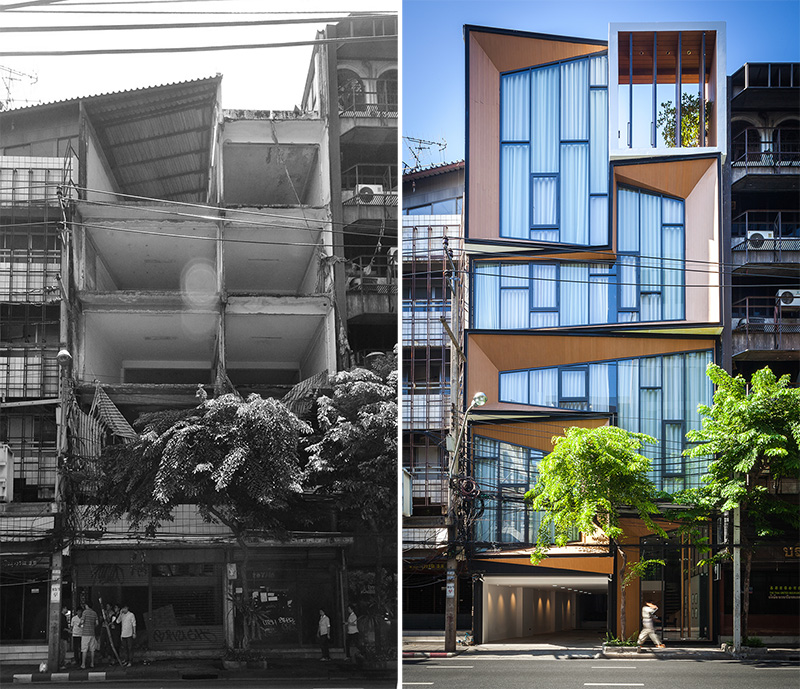 IDIN Architects have designed the transformation of a run-down commercial building, into a family home with retail space in Bangkok, Thailand.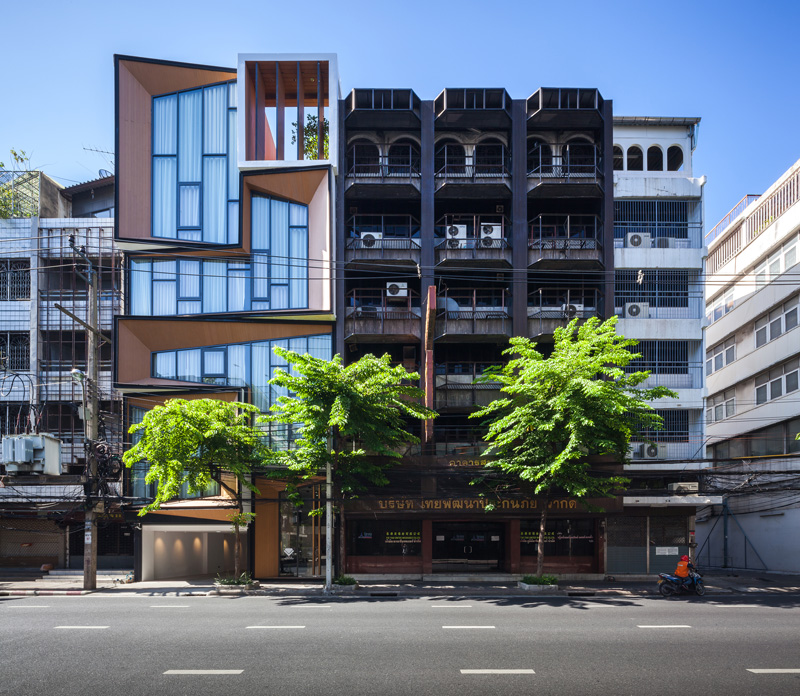 The architect's description
This is a renovation project of a commercial building. It is both a house and the office of the family's jewelry business.
The house is not only for the big family with 4 brothers-sisters, but also for the future extension of family members, so large utility space is necessary.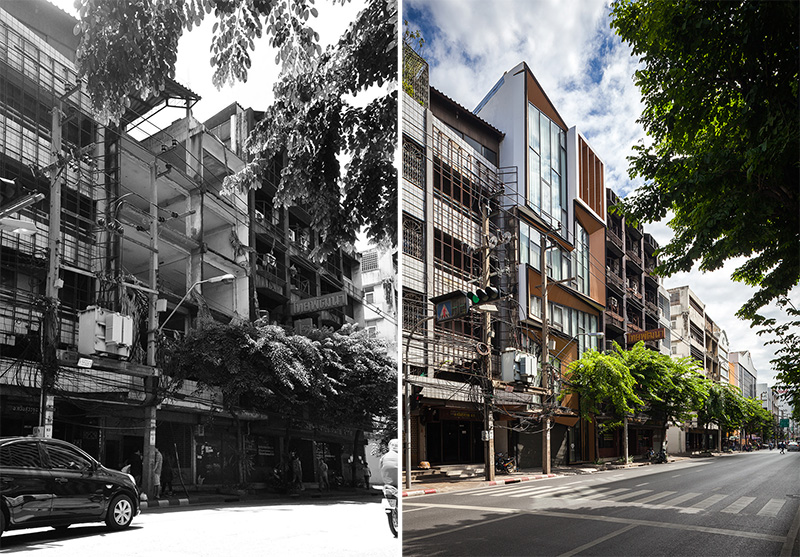 The original site was two identical commercial buildings.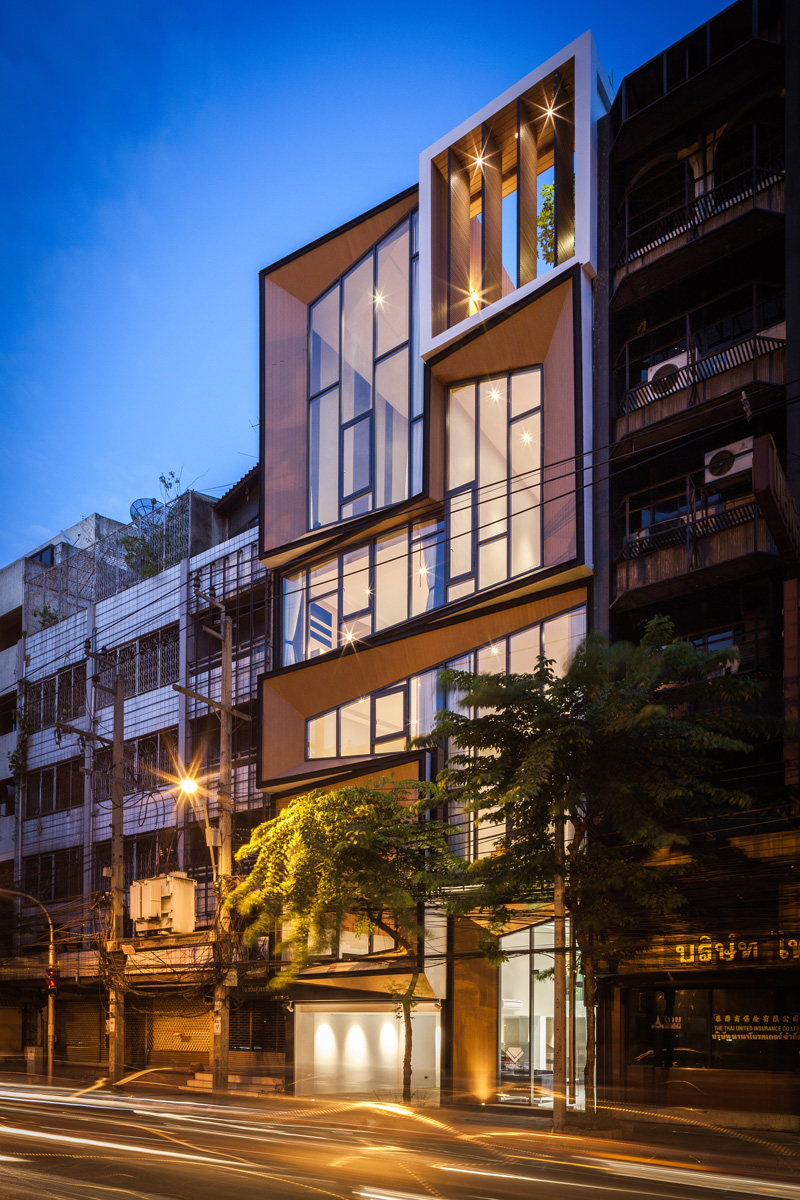 The design is to utilize the space in which every unit for each family member would be a compact private house, comprising of rest area, pantry, bedrooms as well as living room.
Each unit is double-leveled with separated access. The elevator is at the back which is separately accessible to each unit. The top level is the main living room and dining room for the family.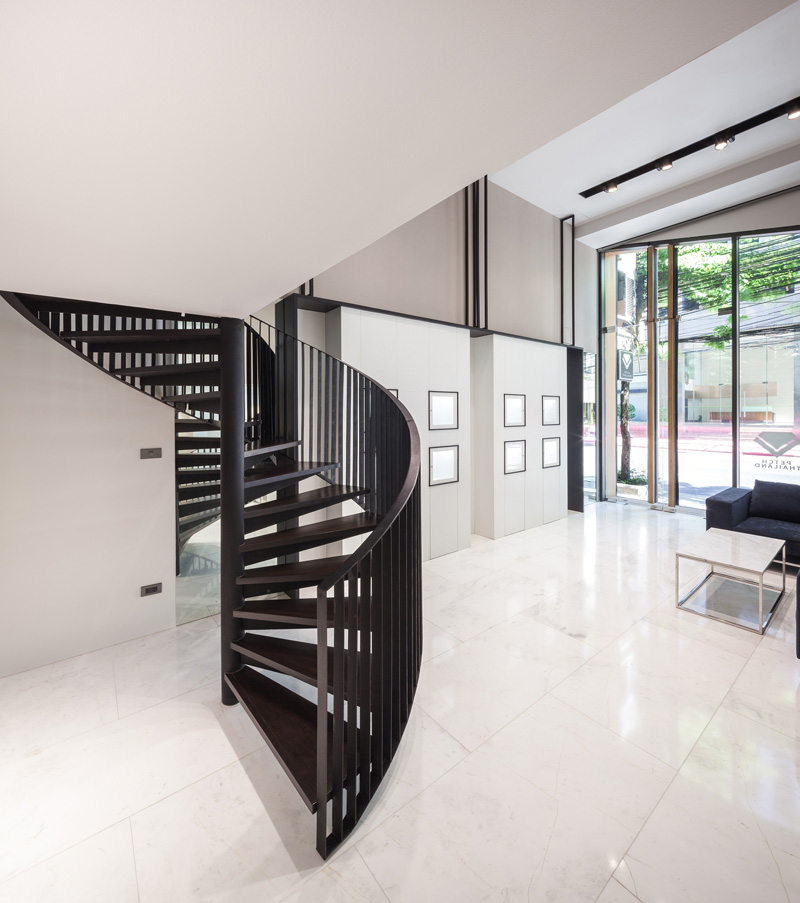 Central core as well as the back of the house are opened to allow daylight approaching to all levels.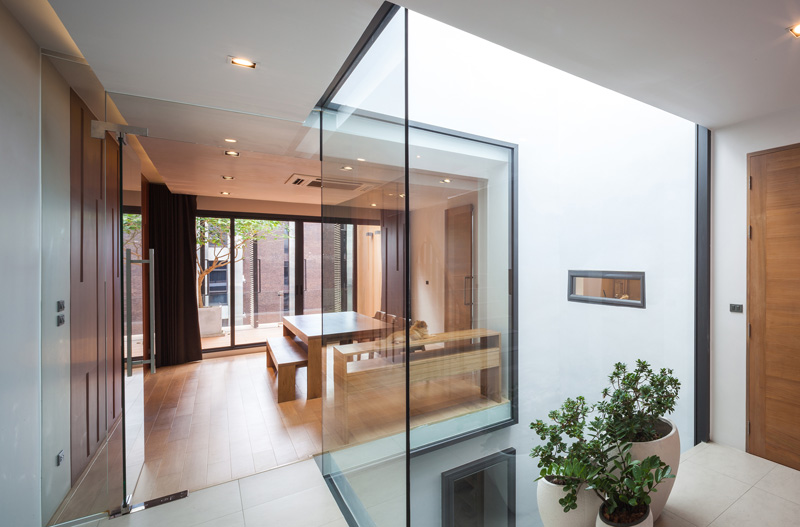 Also, a big tree in the house provides feeling of nature.
The family members can see movement of each other all day through the central core.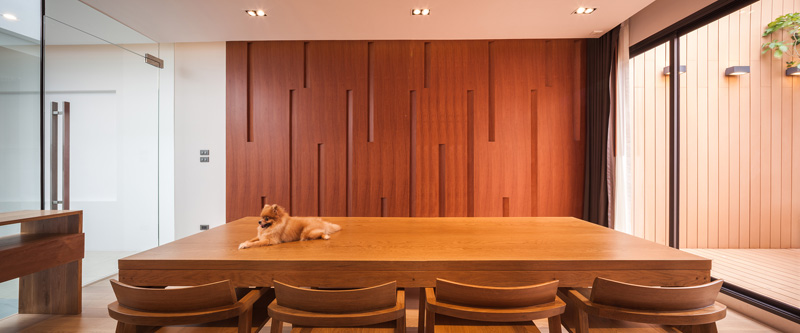 The exterior was designed reflectively to the area of units inside, as well as the connection of units to each other and to the top level.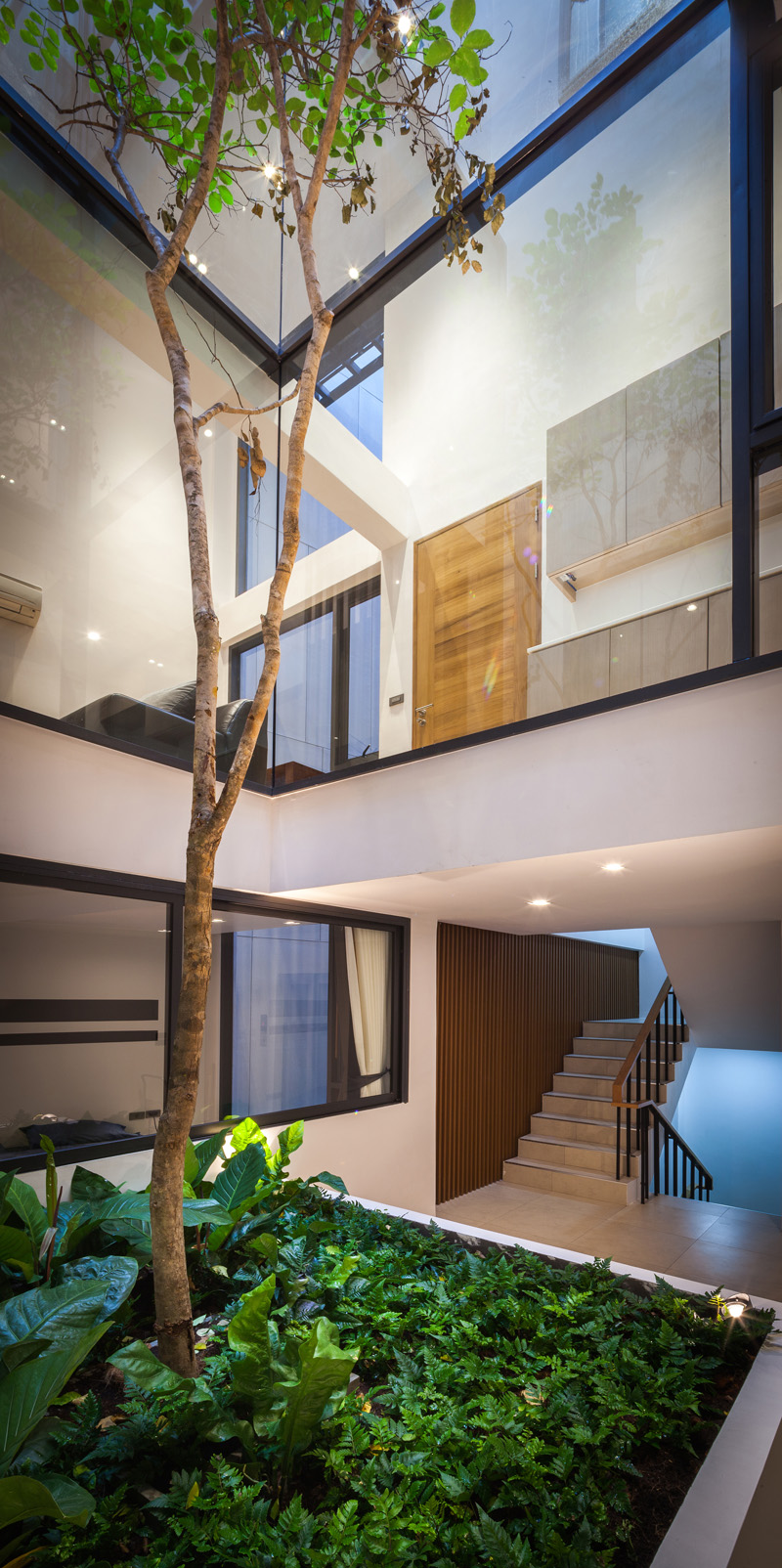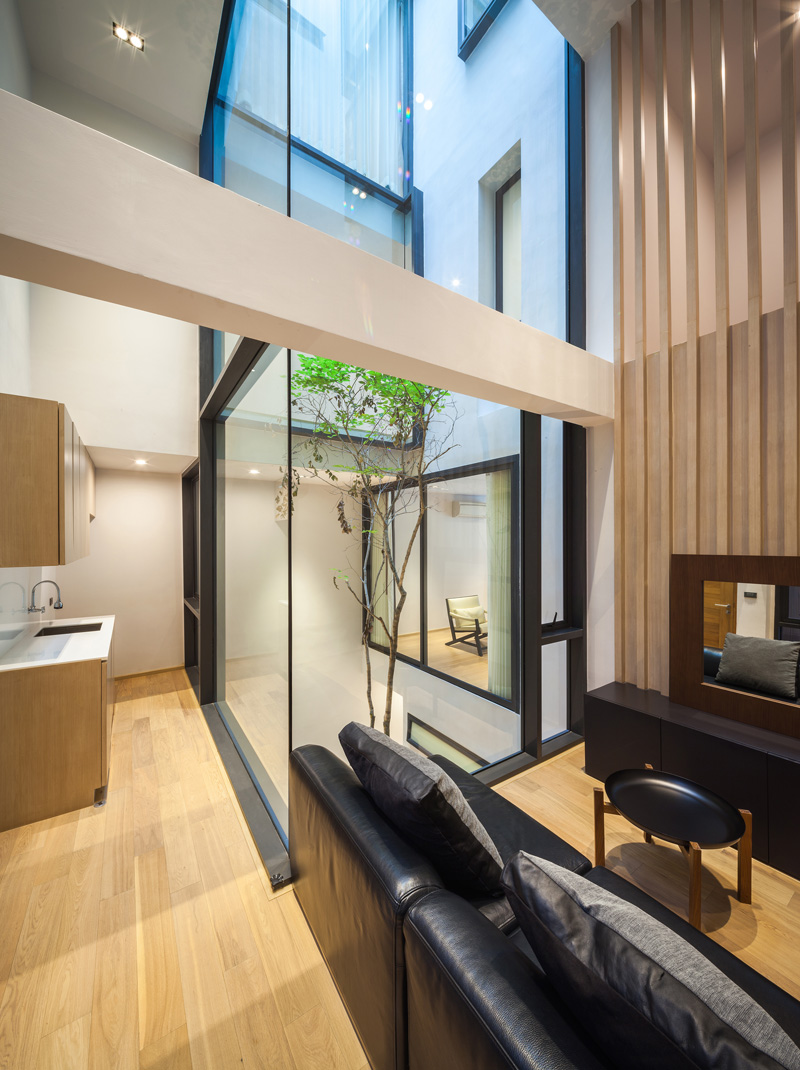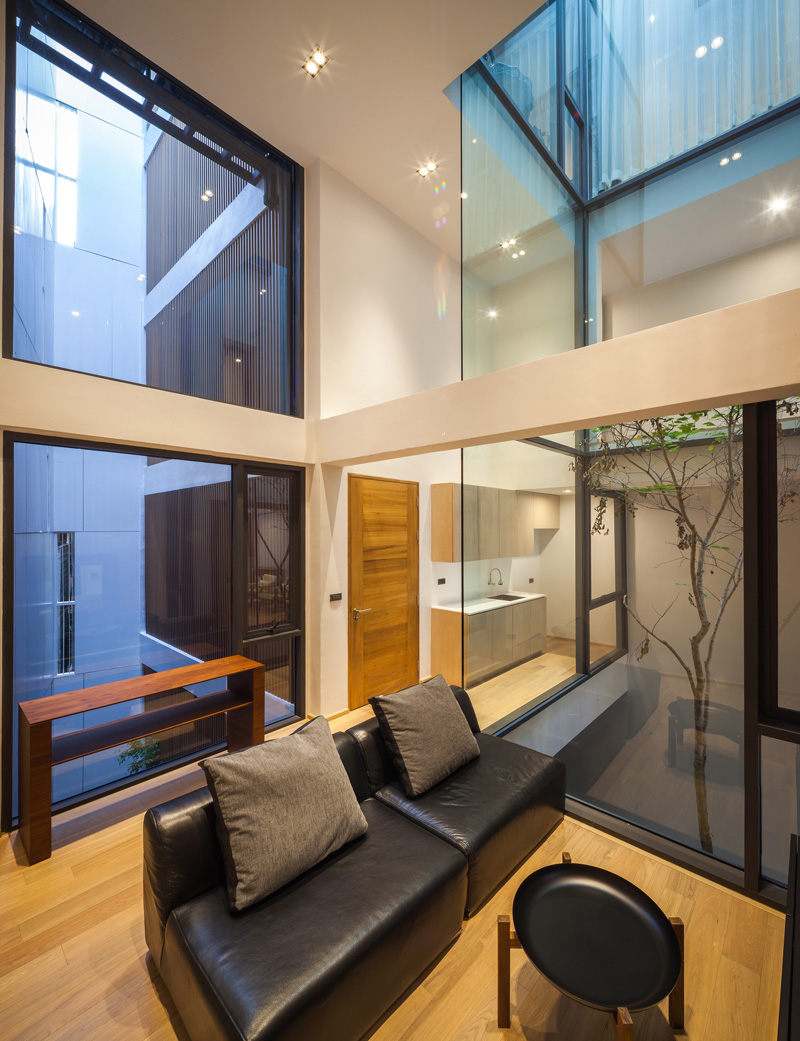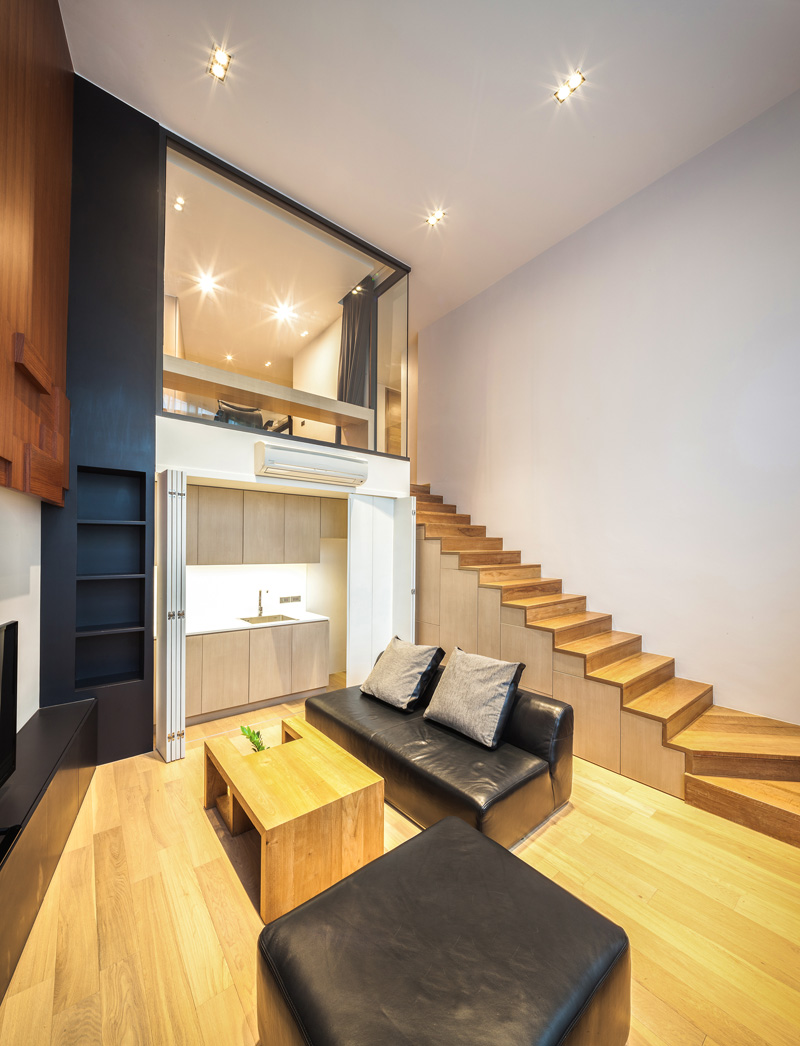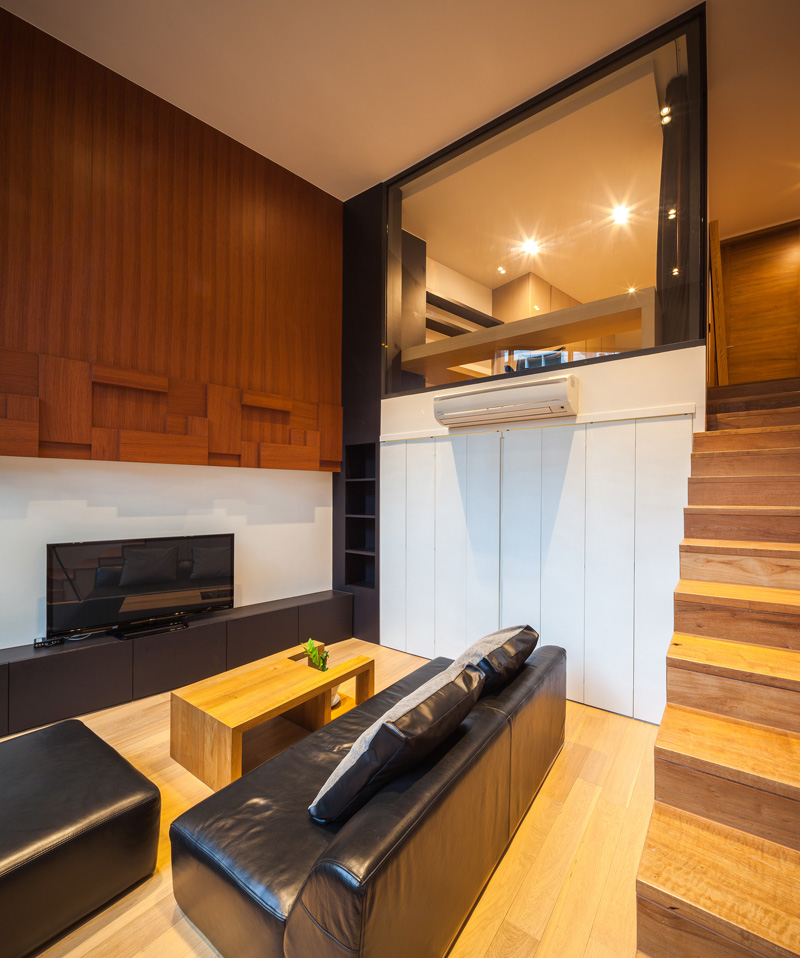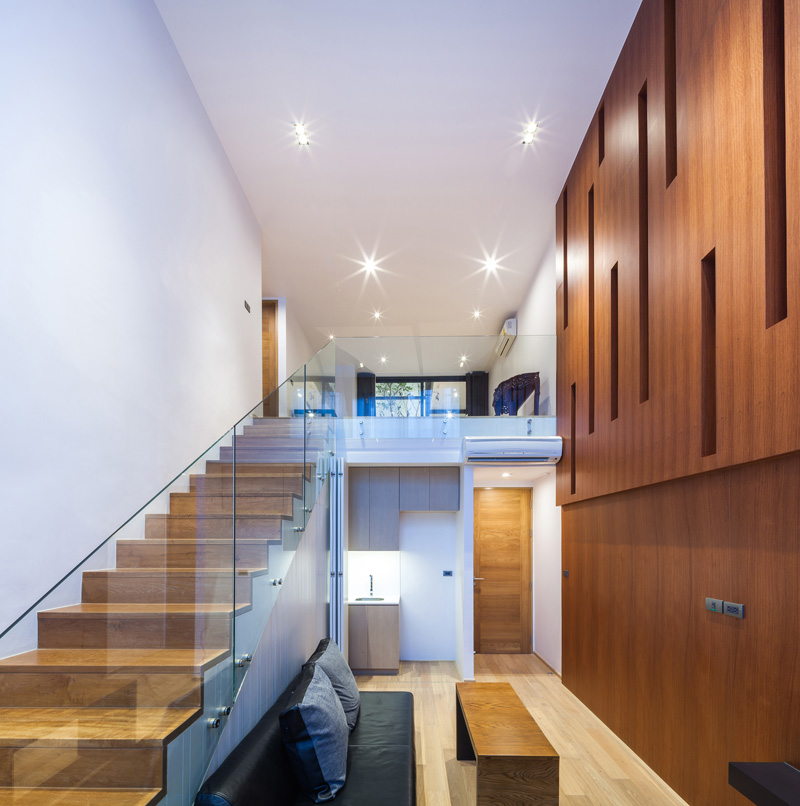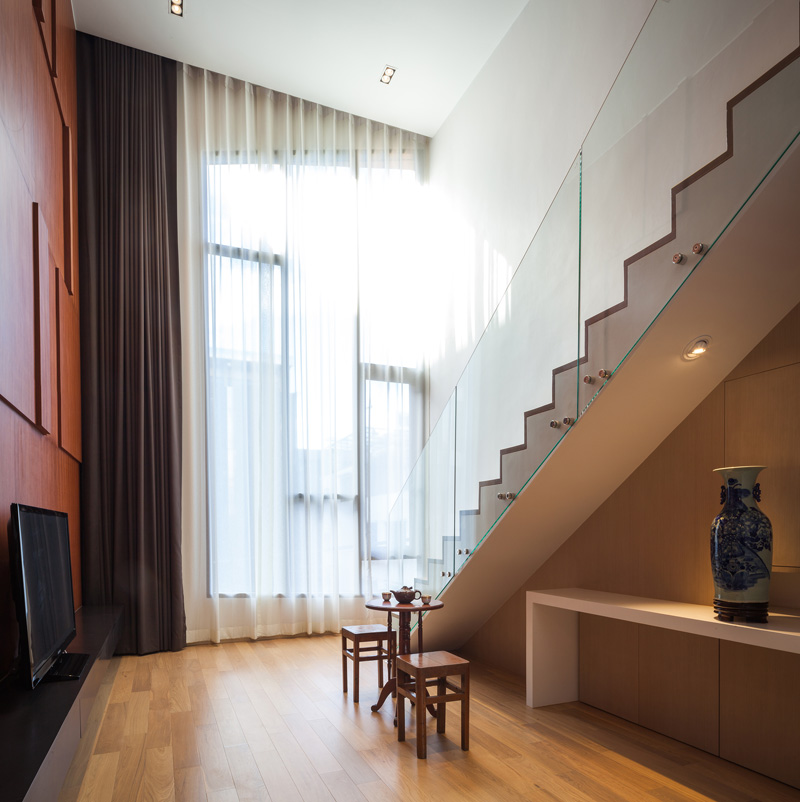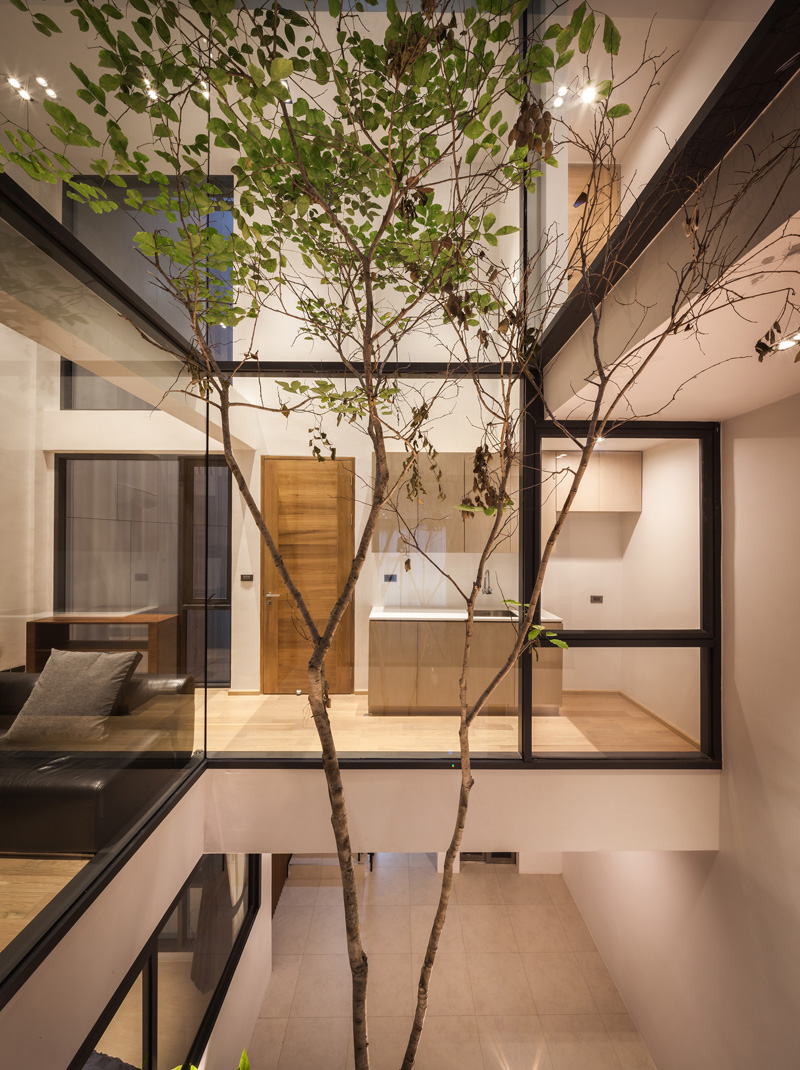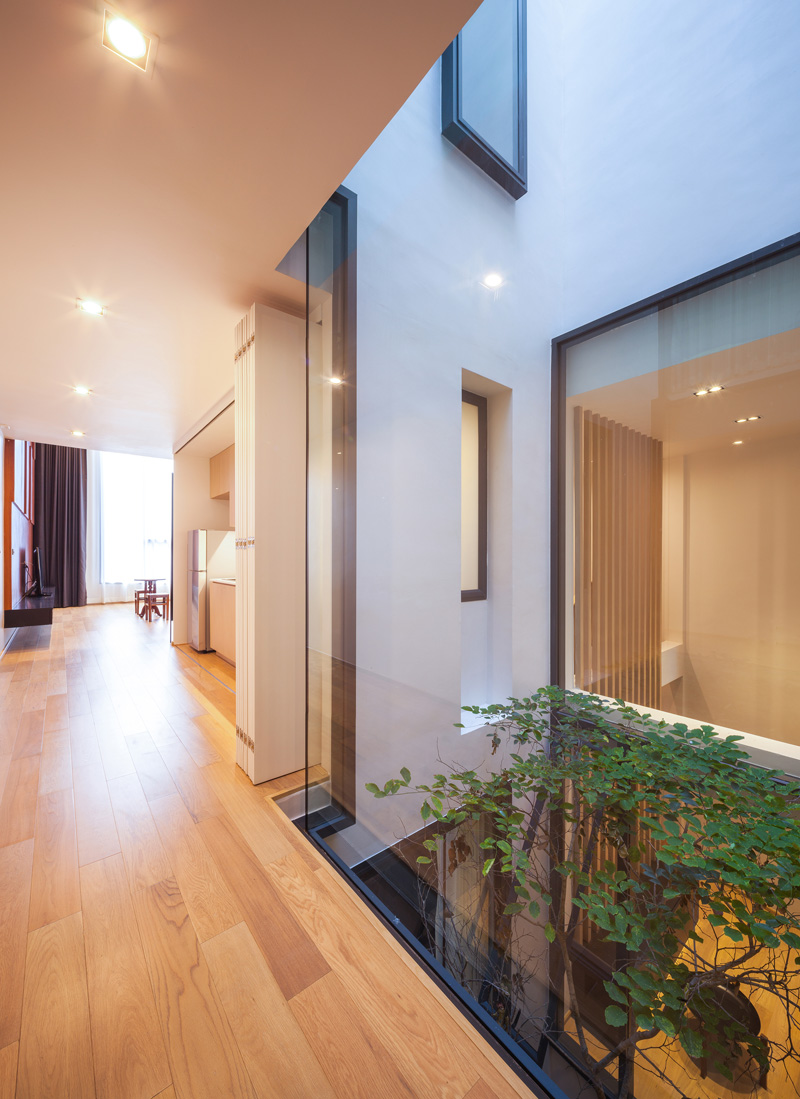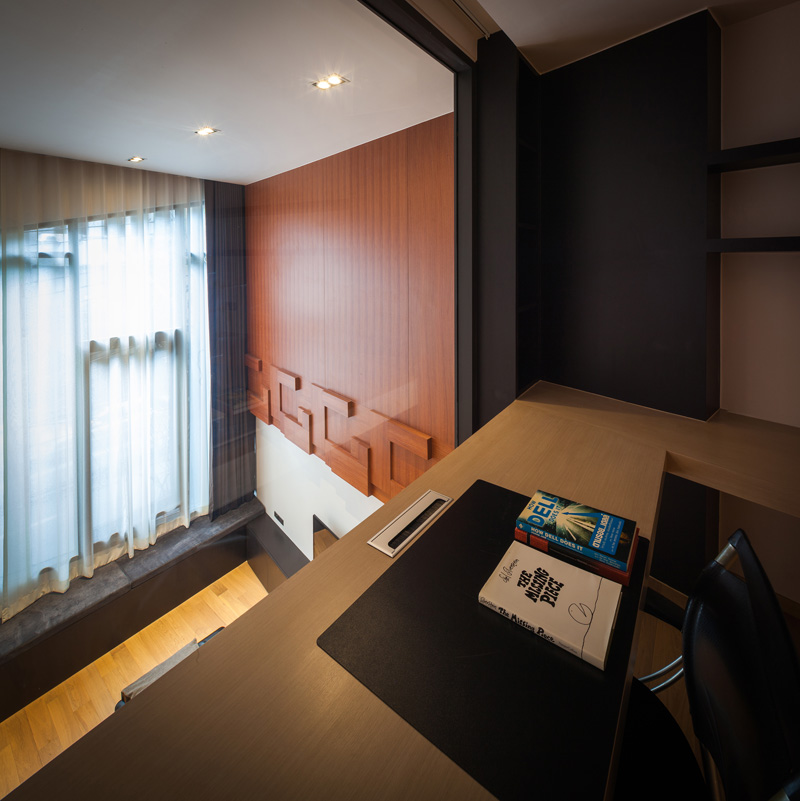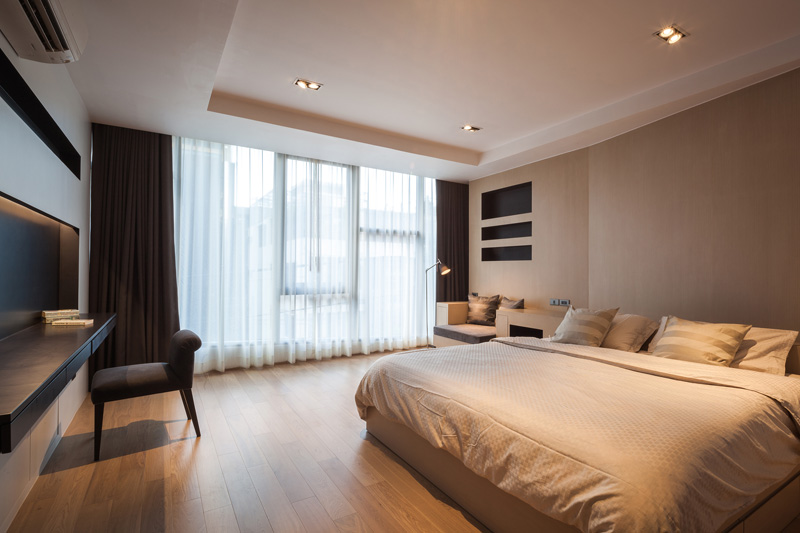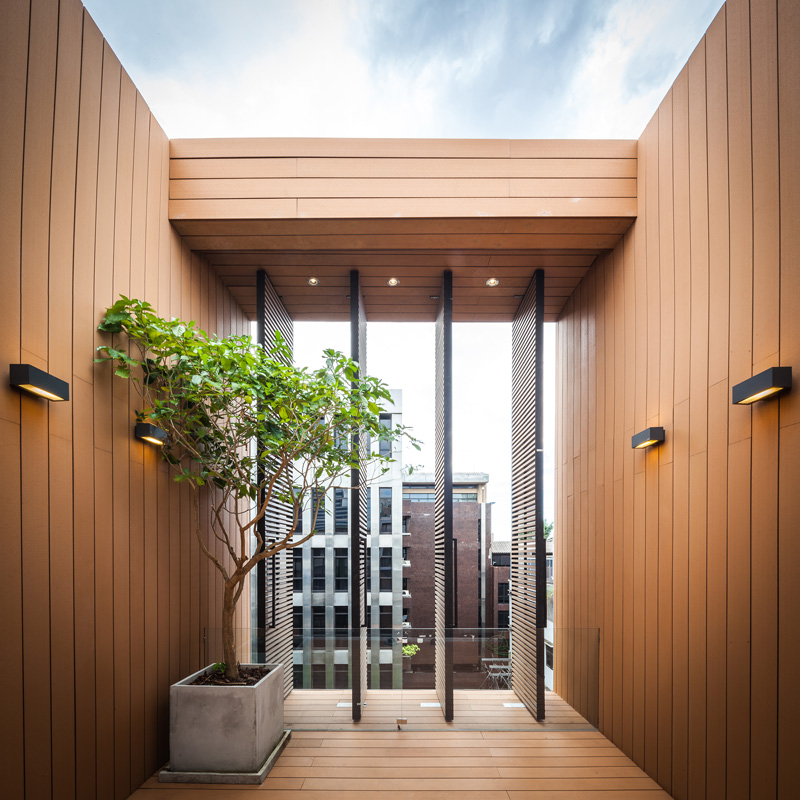 Architect: IDIN Architects (Jeravej Hongsakul , Wichan Kongnok, Thawin Harnboonseth)
Interior architect: Miss Jureerat Korvanichakul, Mrs. Sarin rangsikanbhum
Structural engineer : Mr.Pakanut Siriprasopsothorn
Photography: Spaceshift