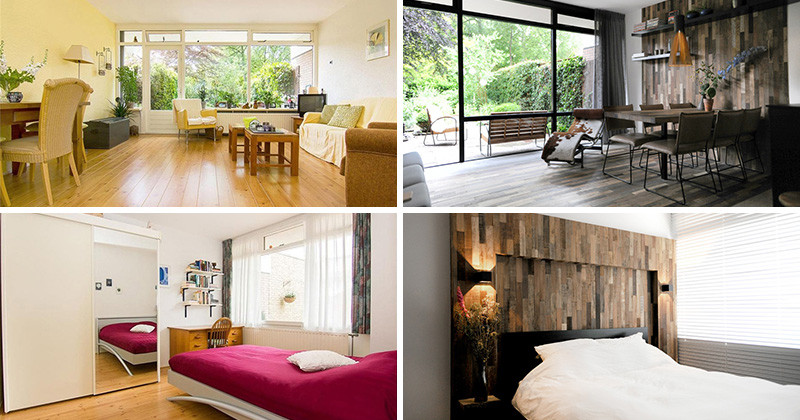 Architects and interior designers from ZW6, have designed the renovation of a small home in The Netherlands.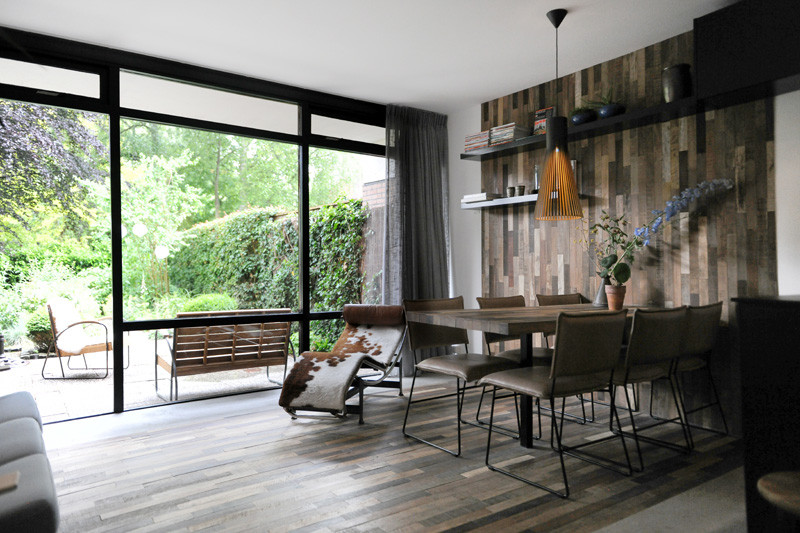 In the living room, the walls were painted white, with a feature wall of wood flowing from the dining area, to the sofa on the other side of the room.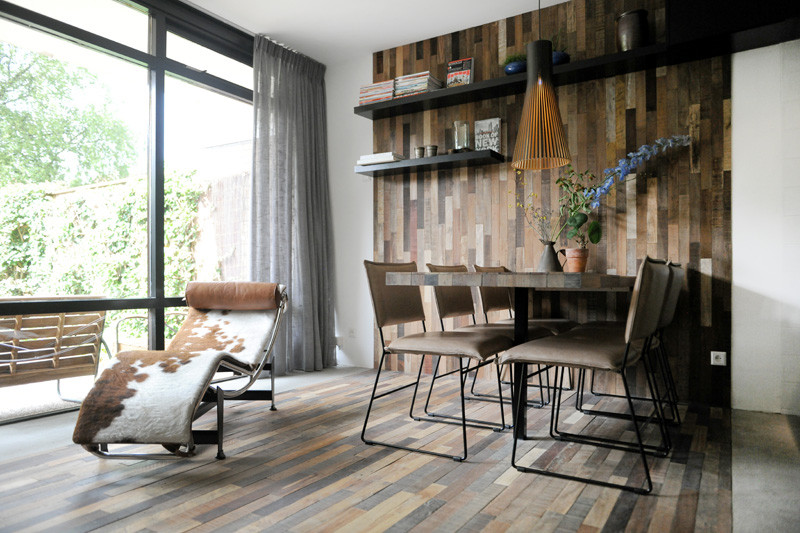 A single pendant light has been hung directly center to the table.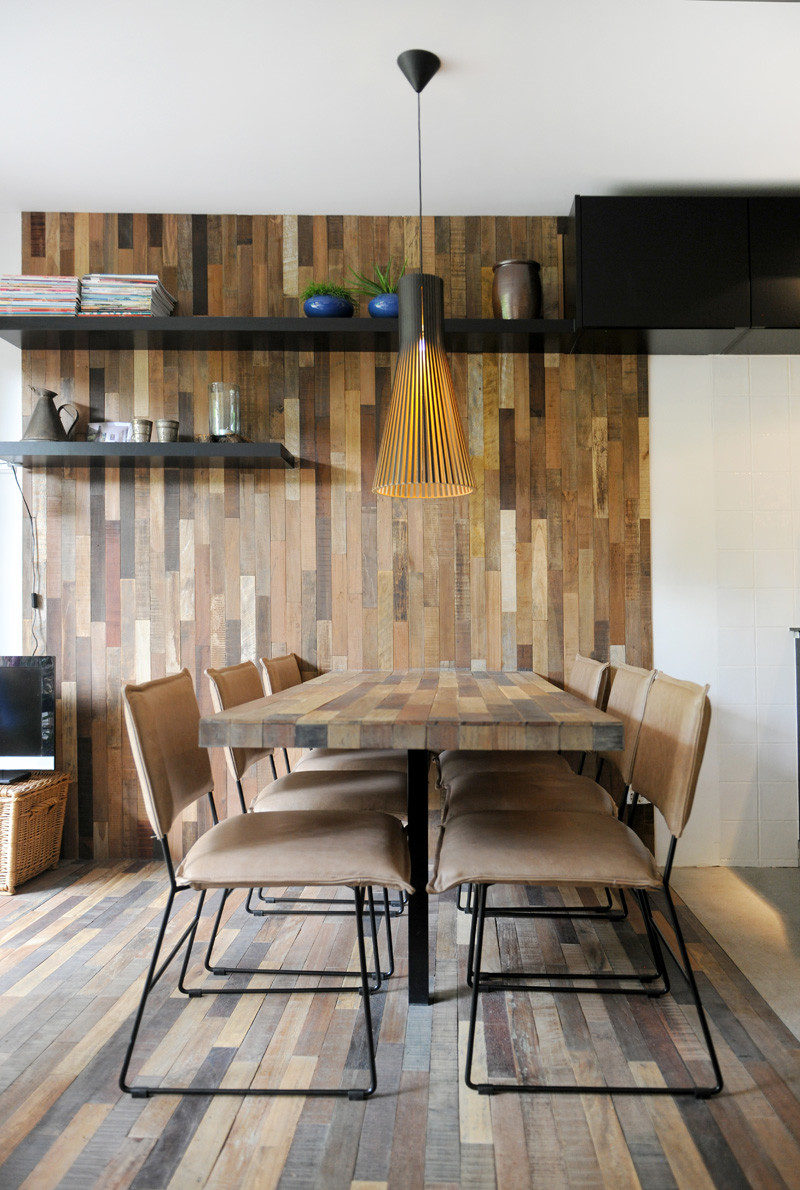 The wood on the feature wall lines up perfectly with the wood used on the dining table.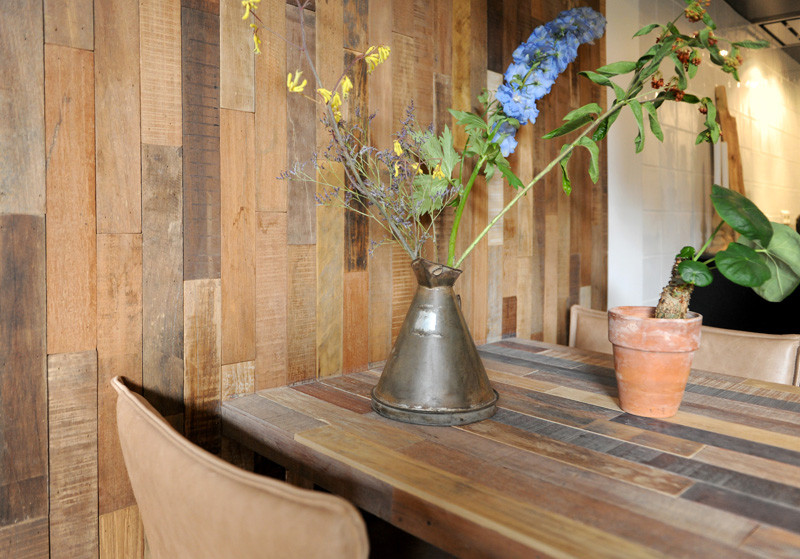 Floating black shelves break up the wood on the feature wall.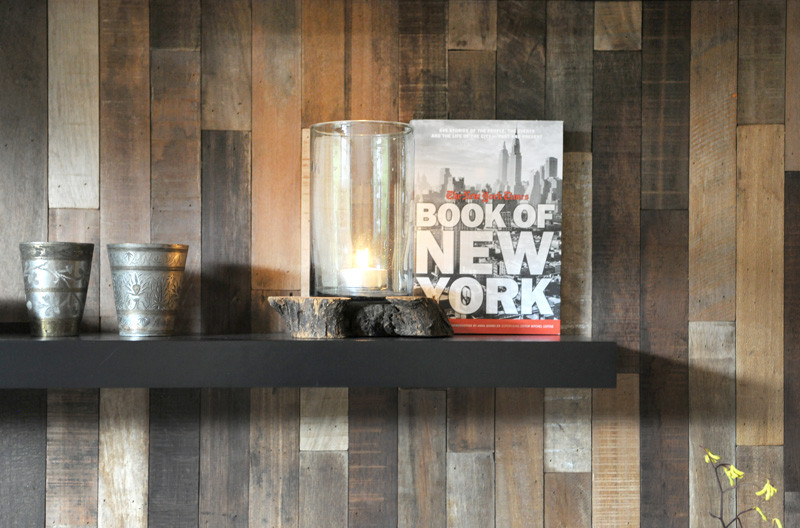 In the kitchen, a small wall has been removed to open up the space.

The upper black kitchen cabinets extend to line up with the floating shelves.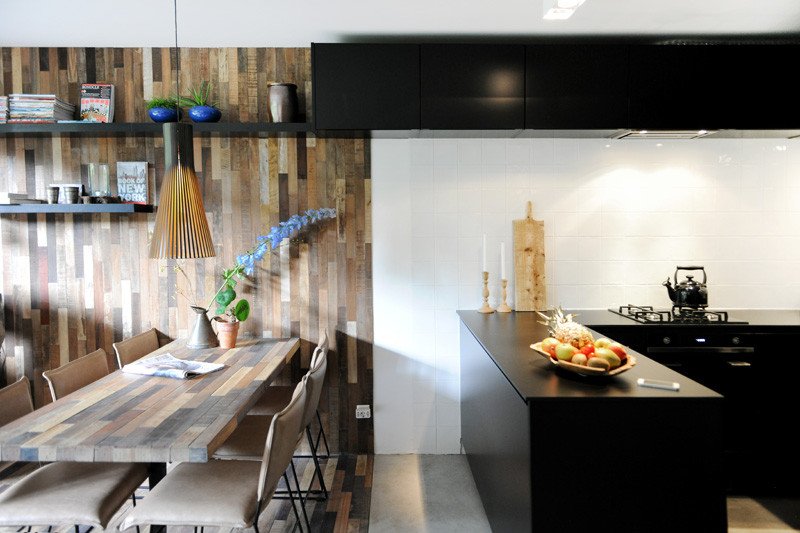 The kitchen has been completely replaced and reorganized.

The shape of the kitchen has been changed from an 'L' to a 'U' shape.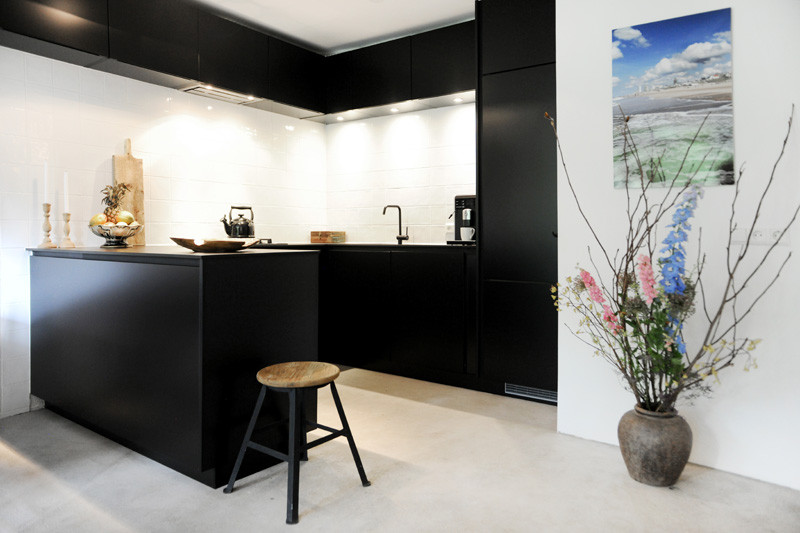 The door and window leading to the hallway have also been removed.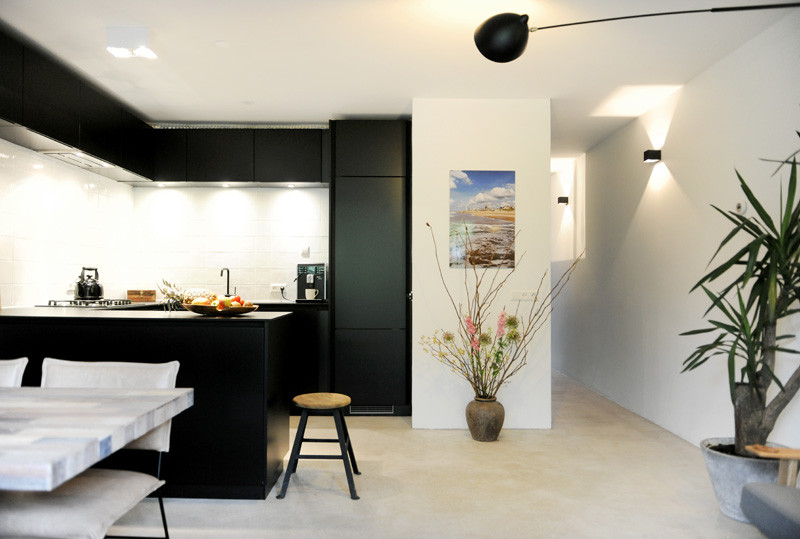 Here is the view of the sofa area, located opposite the dining area.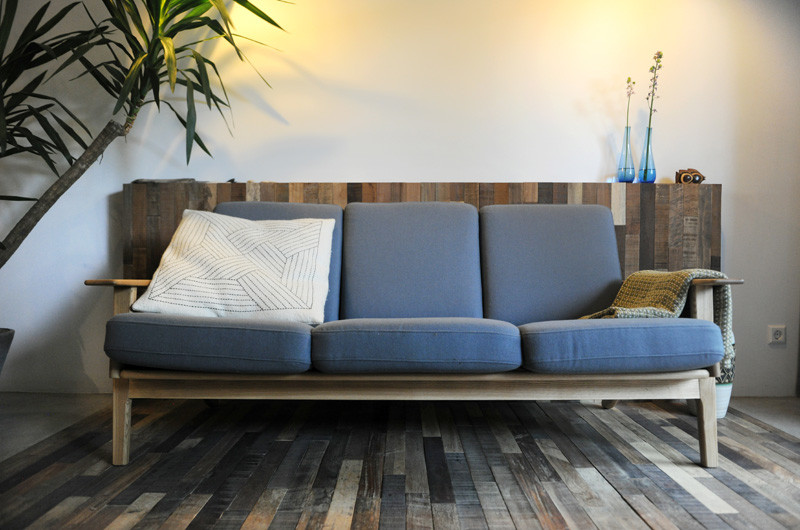 The wood has been built out to provide a shelf for decorative items.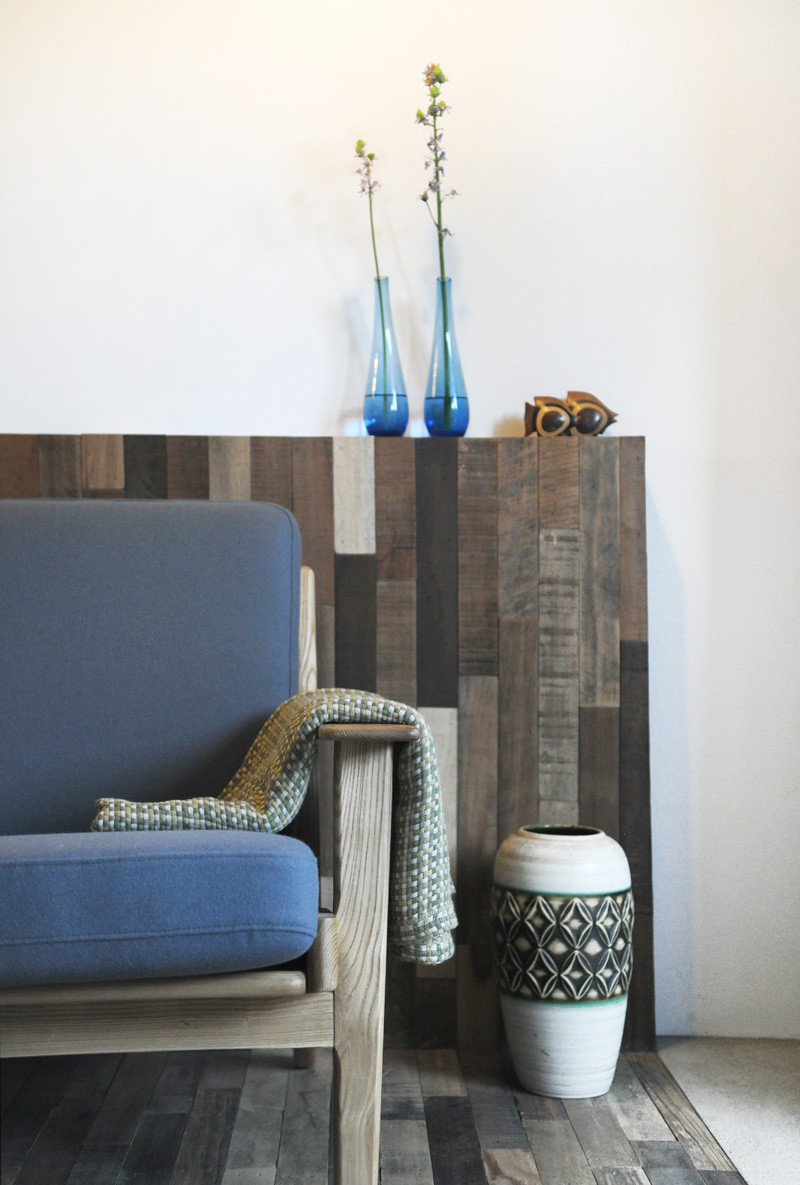 Down the hallway, there is the bedroom.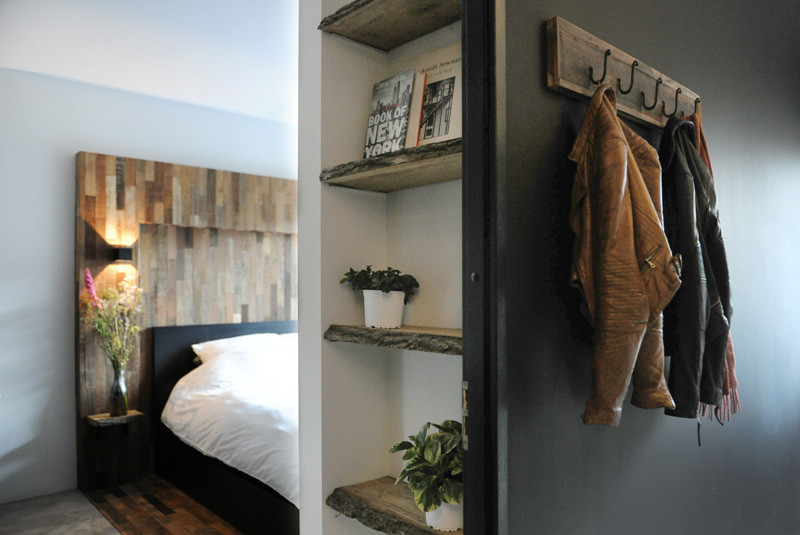 Upon entering the bedroom, there are live-edge wooden shelves.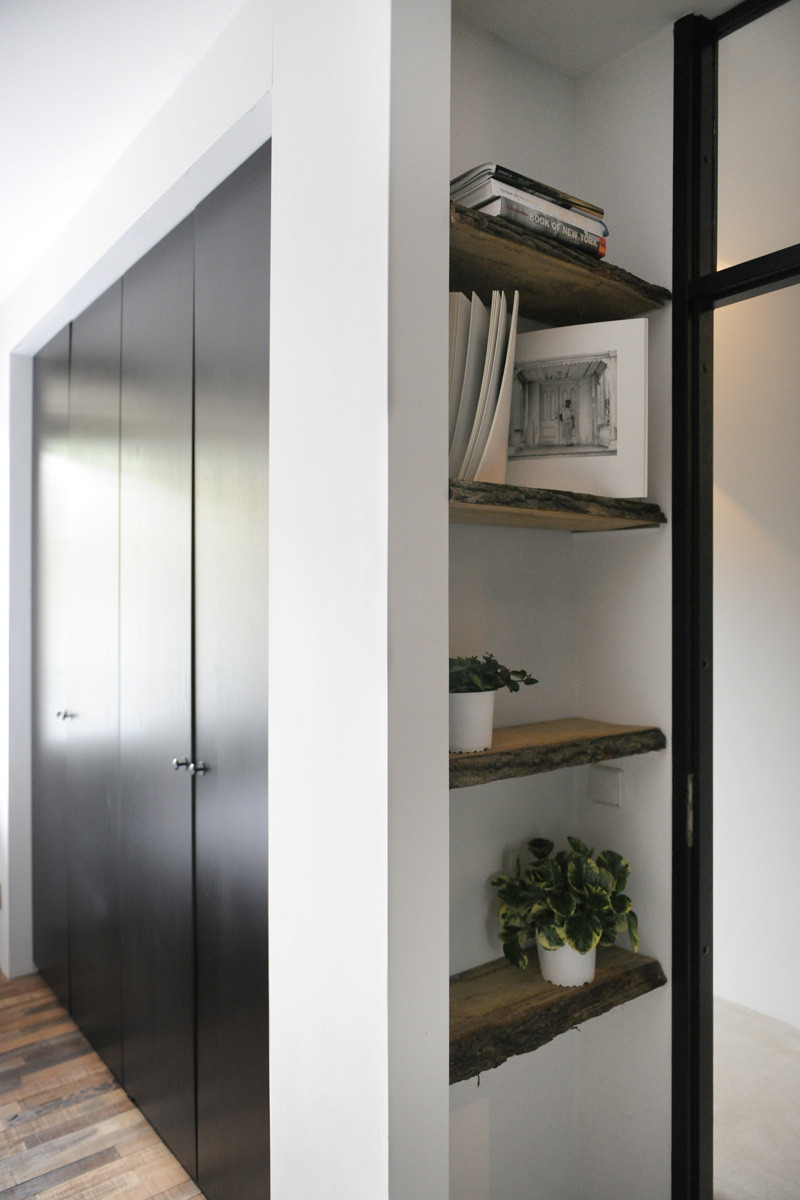 The bedroom has had a layout change, with the bed moved to the opposite wall, where a desk once was.

The same wood that was used as a feature wall in the living/dining area, has been used to create a headboard surround for the bed.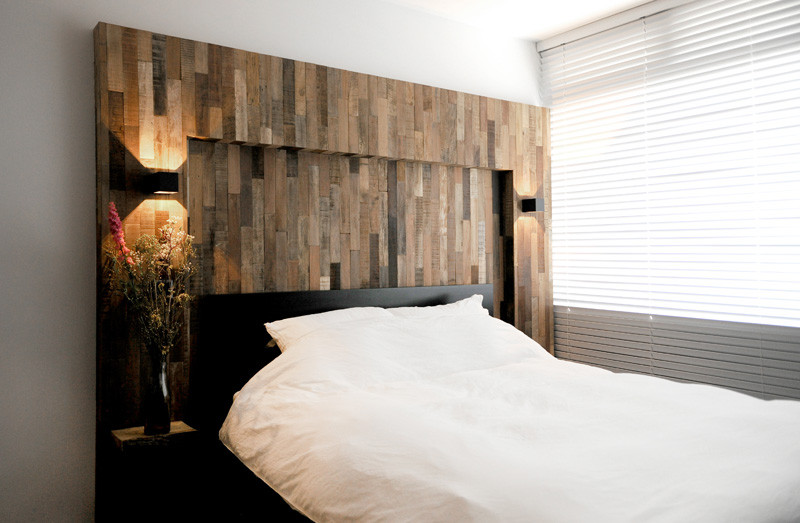 ---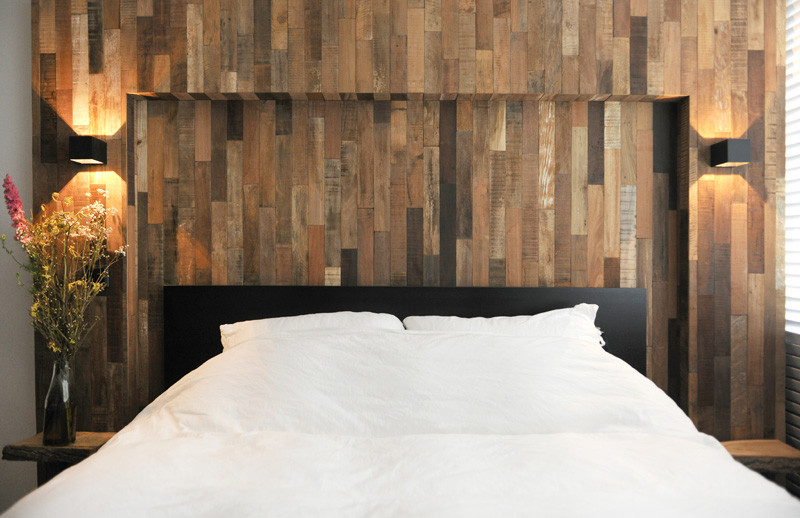 There is also a small vanity area that leads to the bathroom.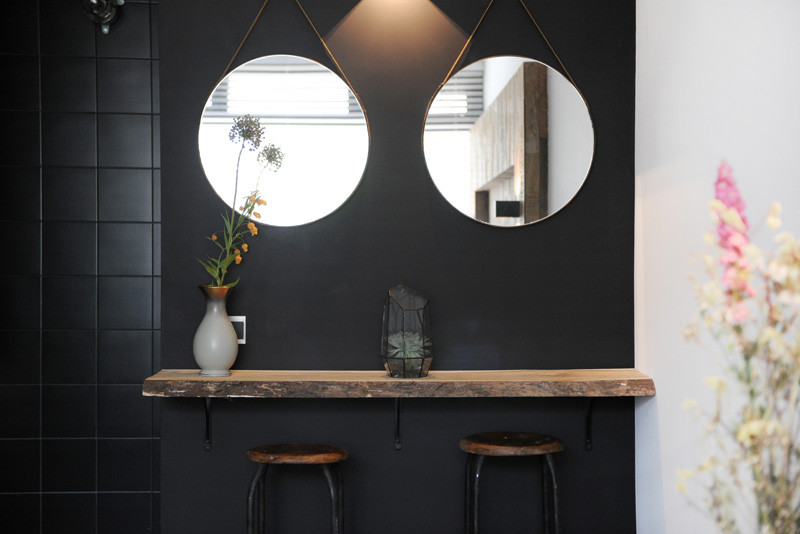 The bathroom has been updated from a cream color to black, with more wooden shelving and storage.