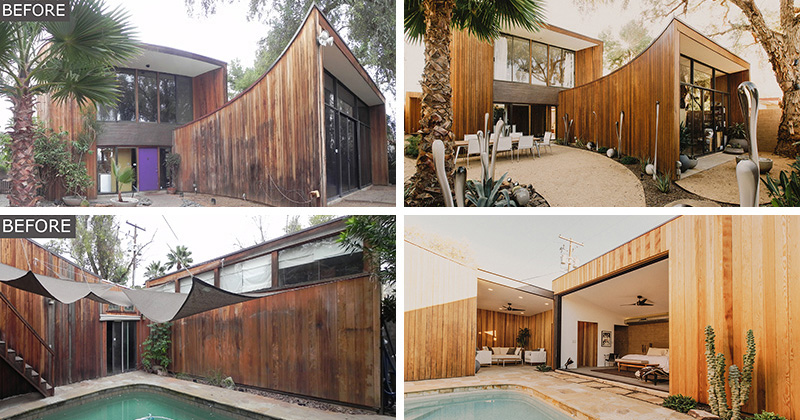 Architecture firm The Ranch Mine, have completed the restoration of a 1980s home and its landscaping, that is located on a small lot in a historic district in central Phoenix, Arizona.

After years of neglect, alterations, and numerous owners, the client purchased the house sight unseen while on a business trip.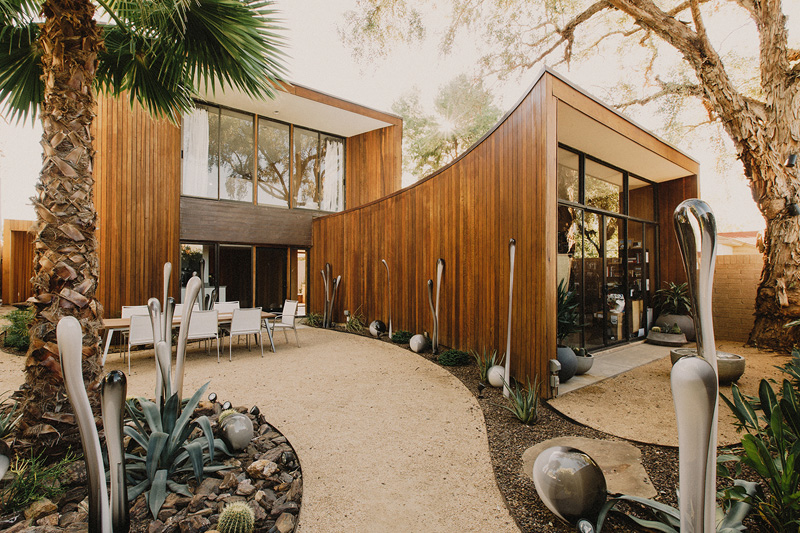 The Ranch Mine were tasked by their client to restore the main house,  redesign the landscape, and transform the guest house into a new master suite. The restoration of the main house focused on refinishing and repairing the redwood that clads all the curved walls inside and outside the house.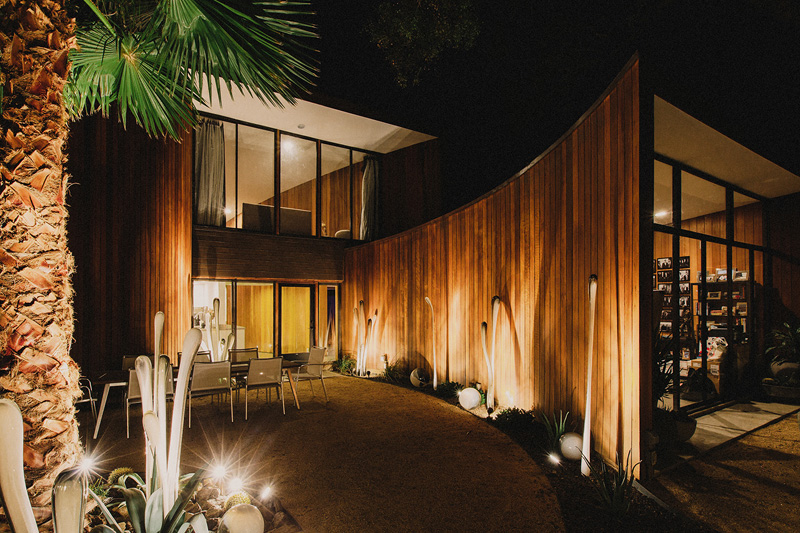 At the entrance to the home, you're welcomed by an outdoor eating area.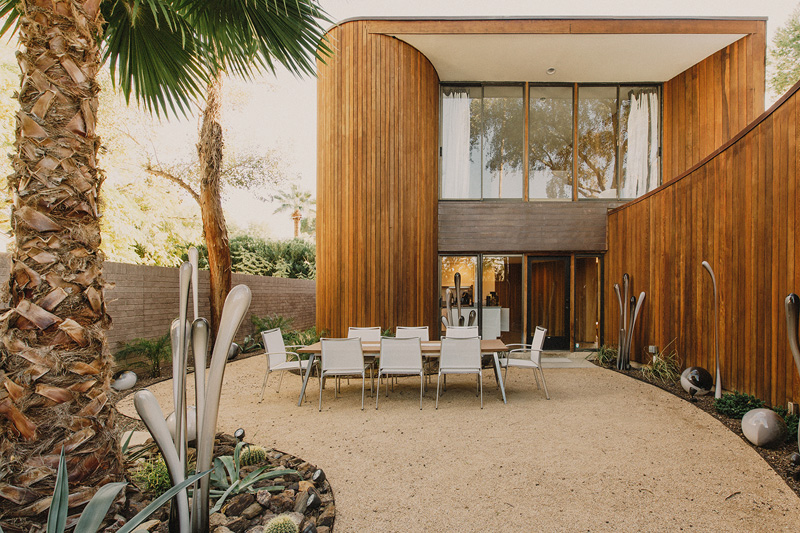 There's also a seating area tucked away in the corner.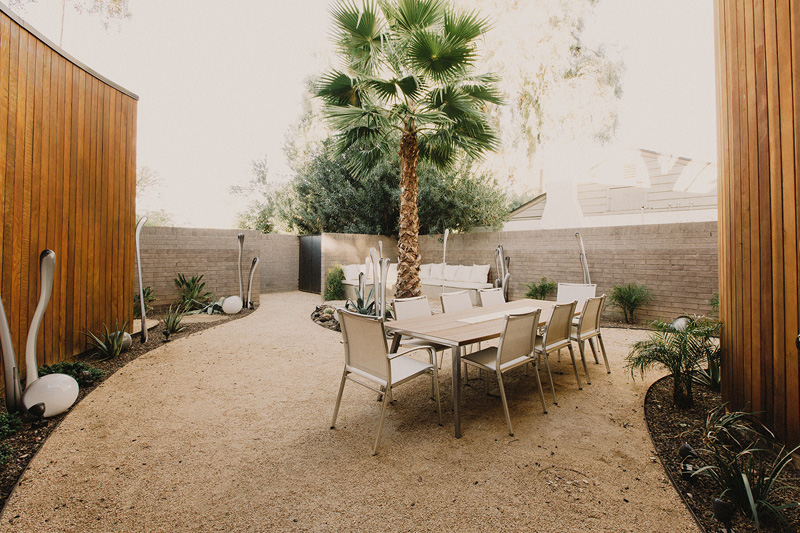 Outdoor lighting creates dramatic shadows, while making the space usable at night.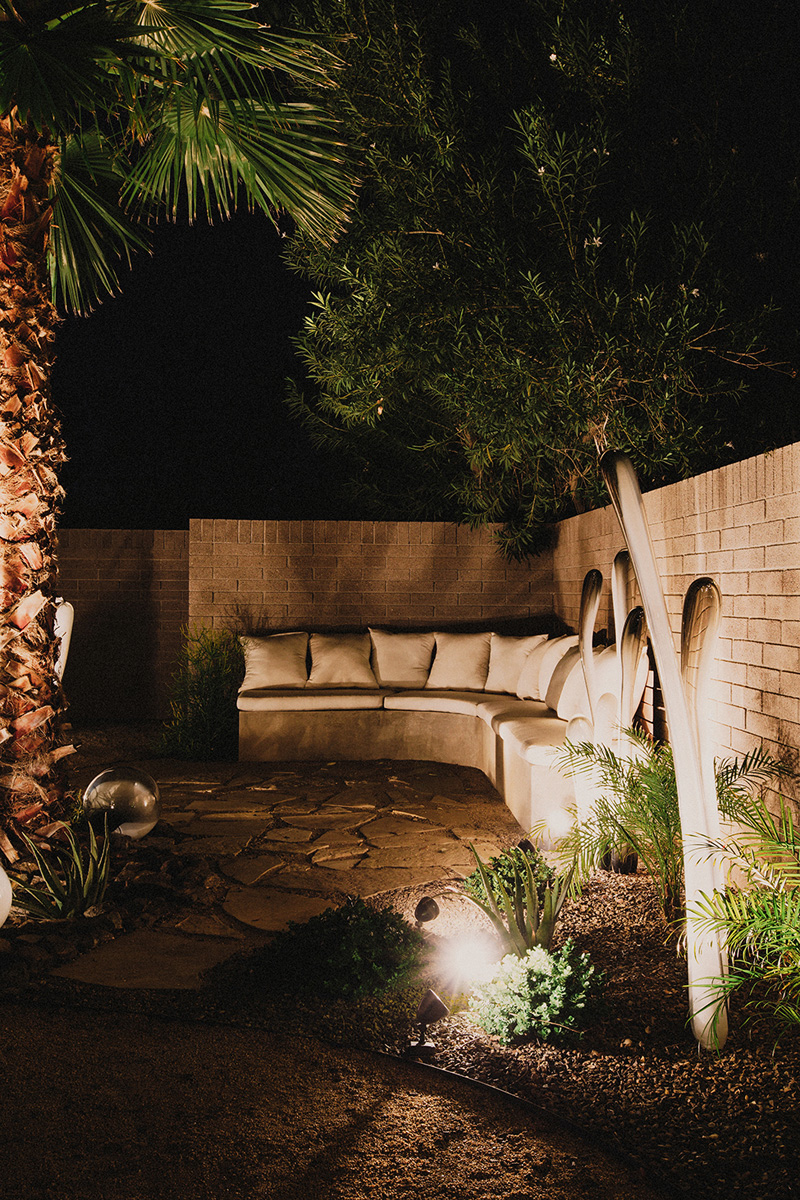 The study has a wall of windows, allowing natural light to fill the space.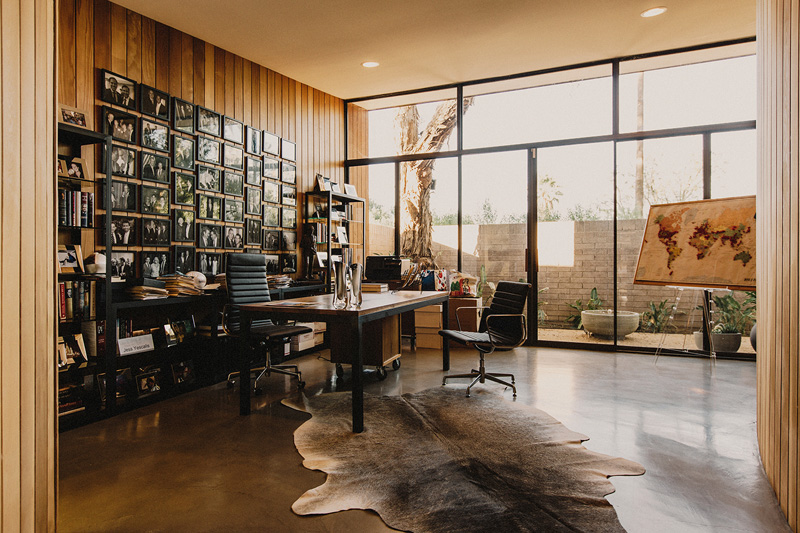 A collage of black and white photos break up the wall of wood.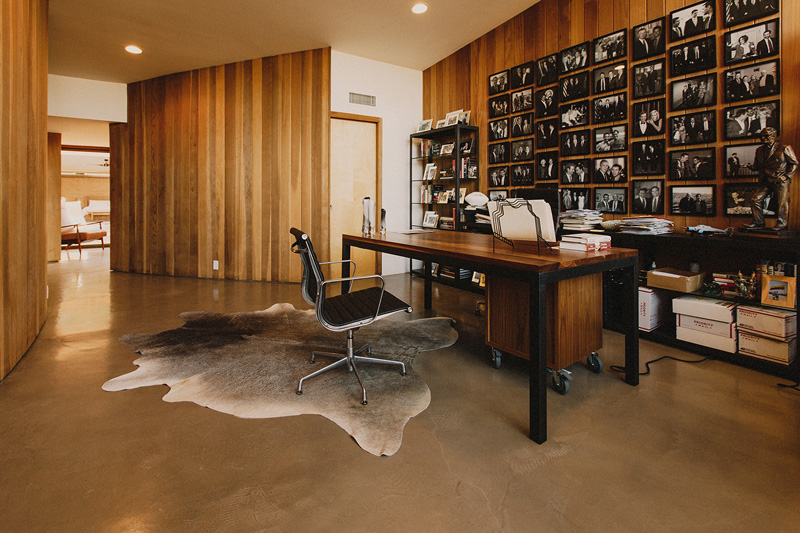 A view from inside to the outdoor areas with the swimming pool and master bedroom.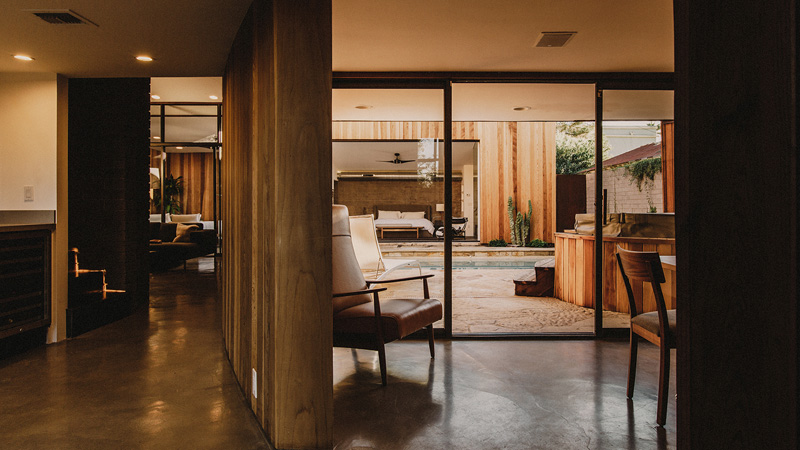 The living room received an entire overhaul, going from over-stuffed with animal trophies, to simplistic style with minimal art.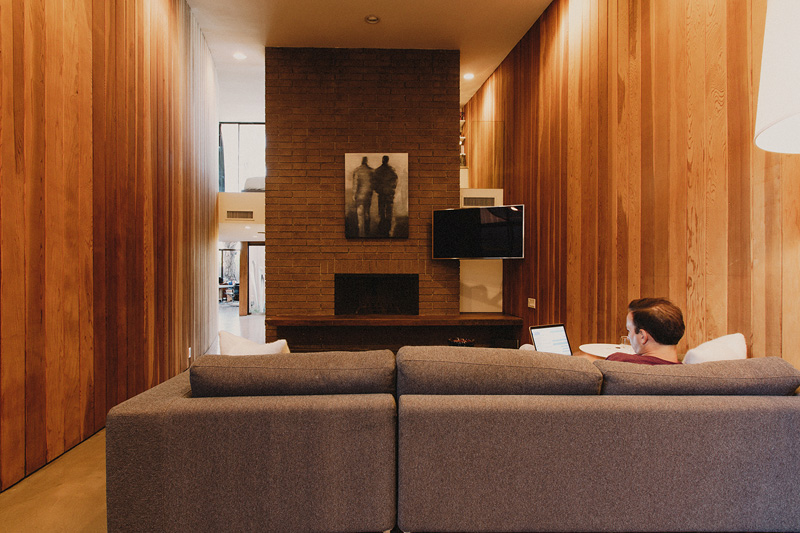 From the top of the stairs, you can see the living room and the breezeway.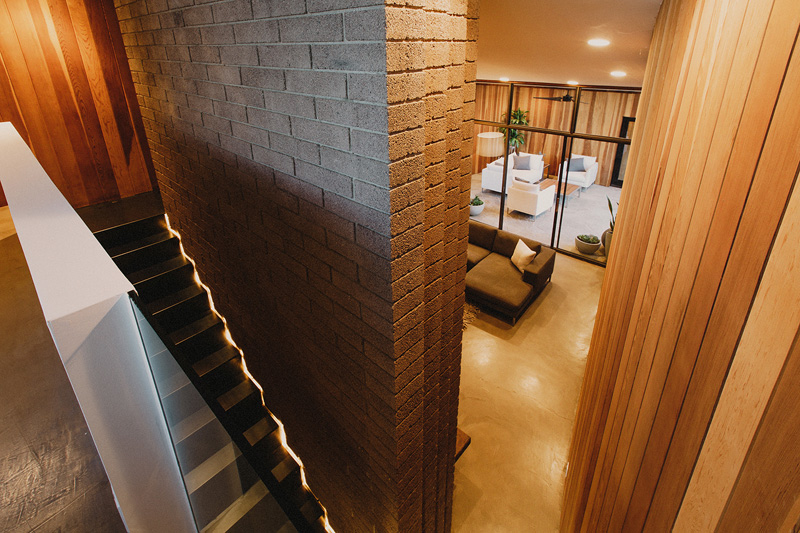 The breezeway is a space that is open to the elements, but enclosed enough to make it a livable room.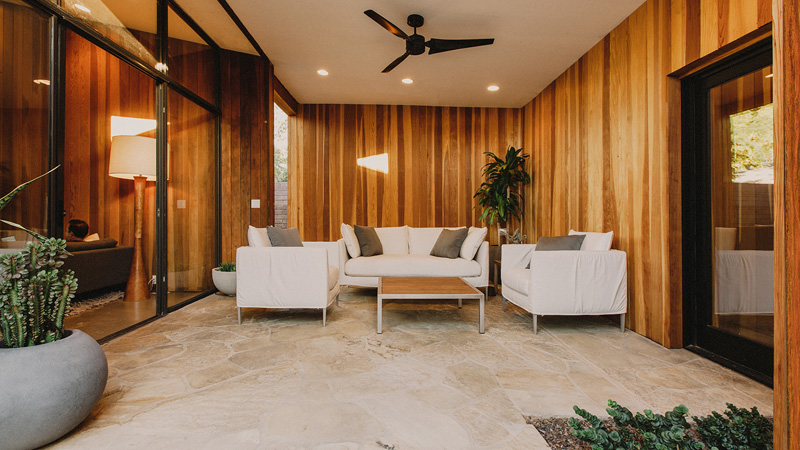 Here you can see how the breezeway is open to the elements.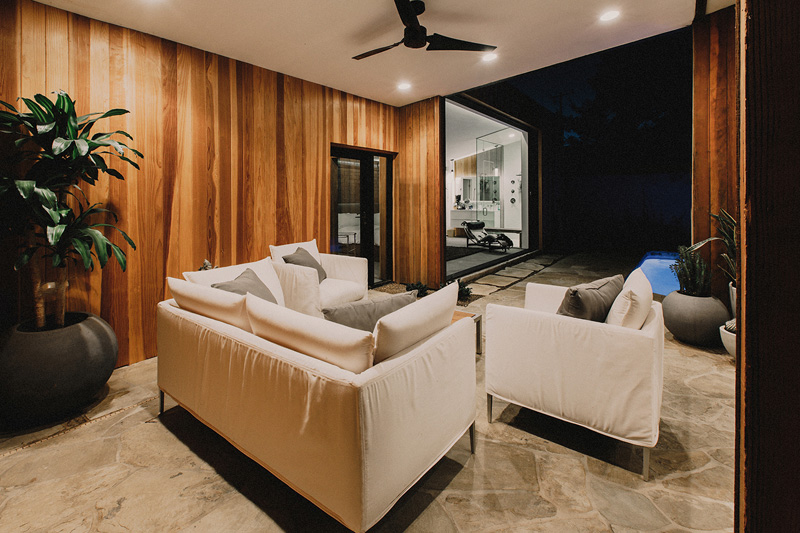 The original guesthouse was opened up to make a master bedroom.

The pool was reduced in size to make a more functional courtyard, and planting areas with French drains were added to solve flooding problems.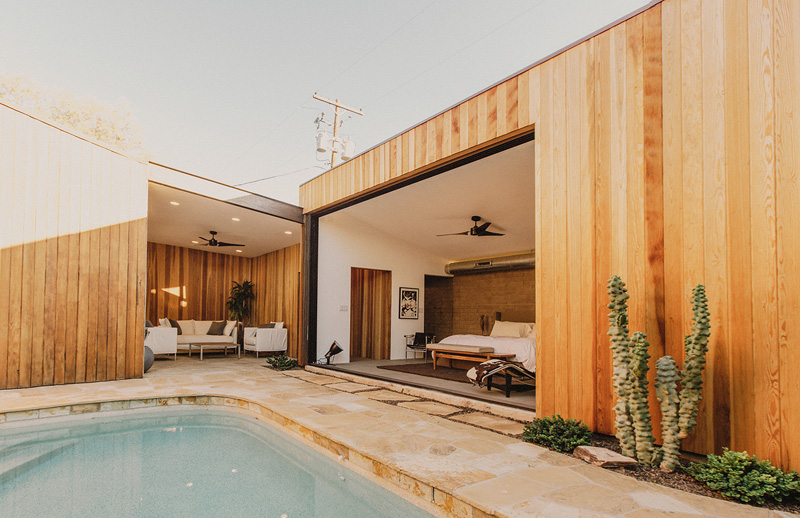 At night the pool and breezeway are lit up.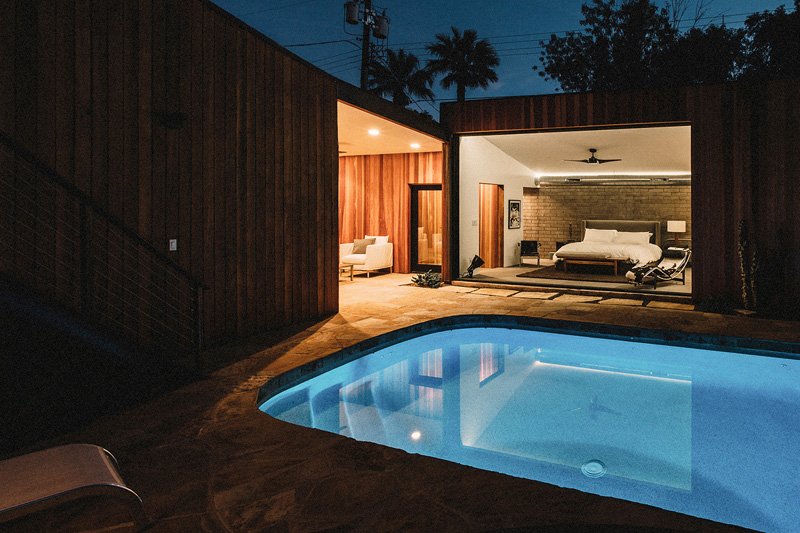 A 16 foot wide by 10 foot tall pocketing glass door, opens the master suite to the pool courtyard.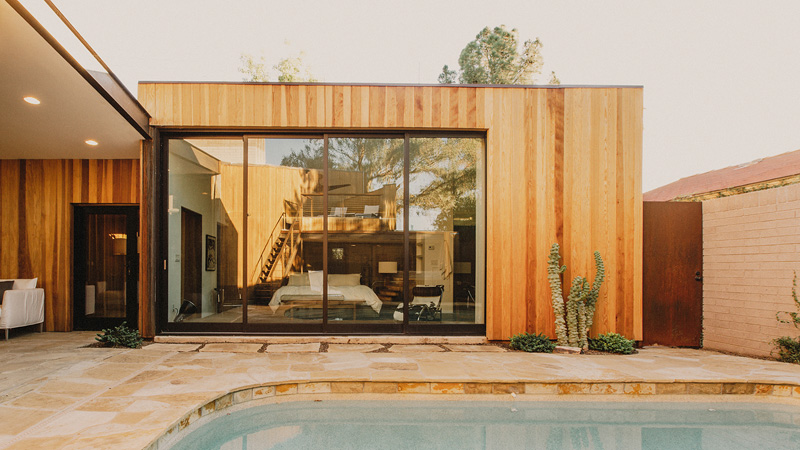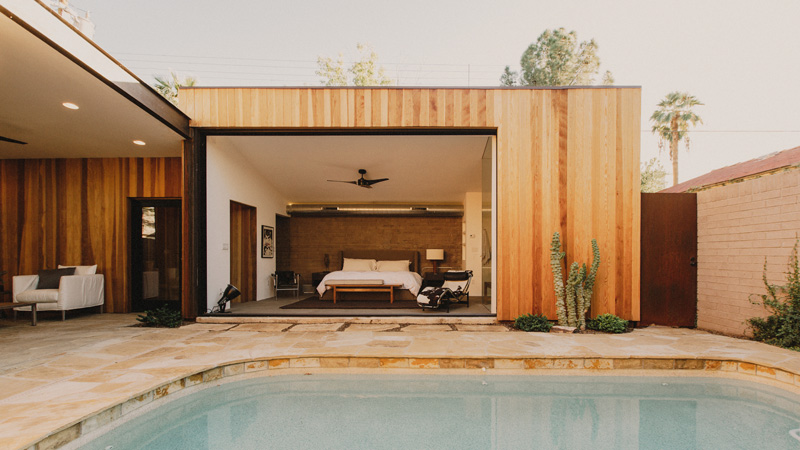 The open floor plan of the master suite was inspired by their clients trips to exotic hotels around the world.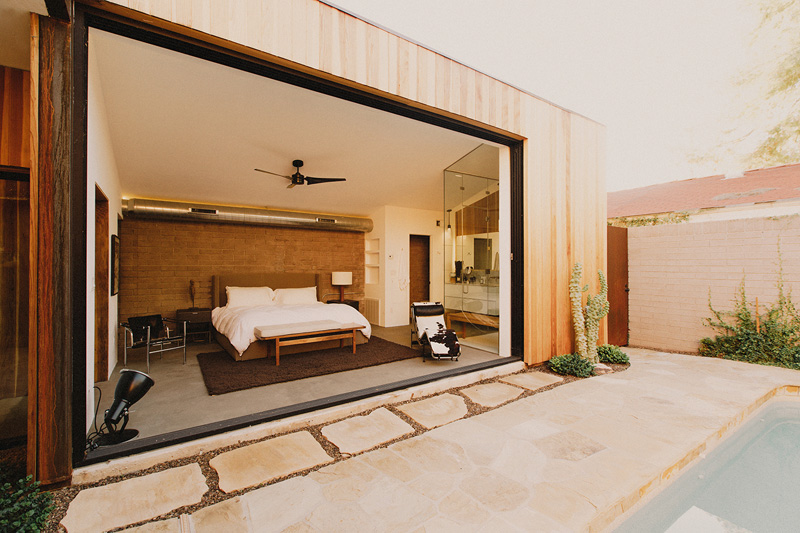 Hidden in the corner of the bedroom is a frameless glass steam shower.