23°5studio have sent us before and after photos of an ice cream shop they designed in Ho Chi Minh City, Vietnam.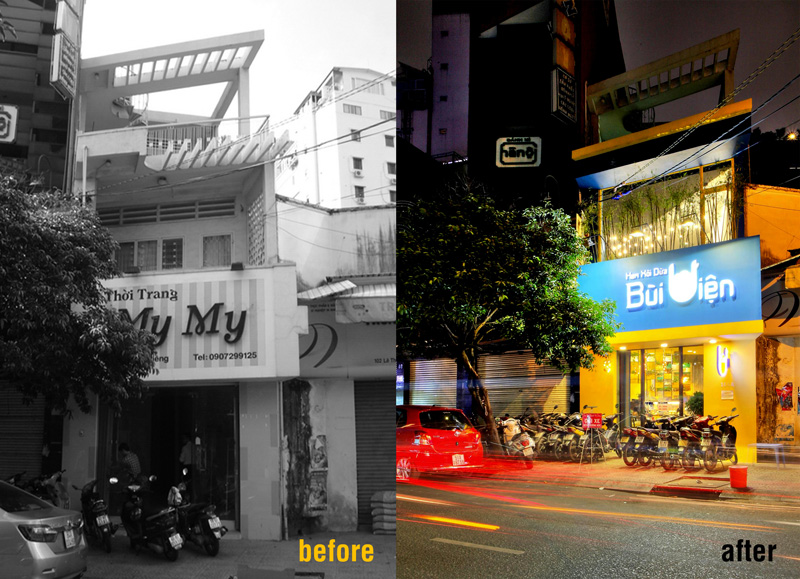 The designer's description
This is a project to renovate an old and damaged house in Ho Chi Minh City into a small ice cream shop for young people. Investors desired to have a space whose style is youthful, relaxing and suitable for all ages. The colors of the shop should be able to create the stimulation of taste, typical of a diner.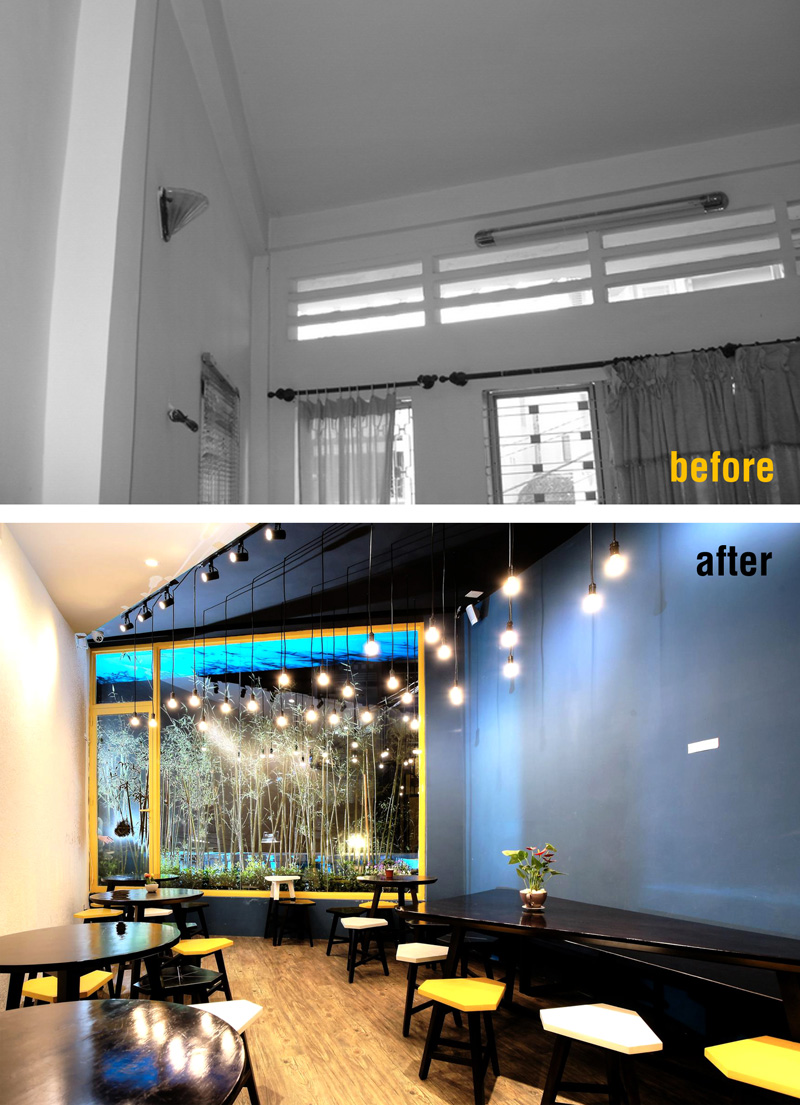 Despite the fact that the shop has a small space, the furniture needed to be comfortable and convenient for both single persons and groups. The given solution selected yellow as primary color. This color, which is the color of brand name and main dishes, is a warm color and stimulates the taste. It was also applied for the facade and trunk road inside the shop.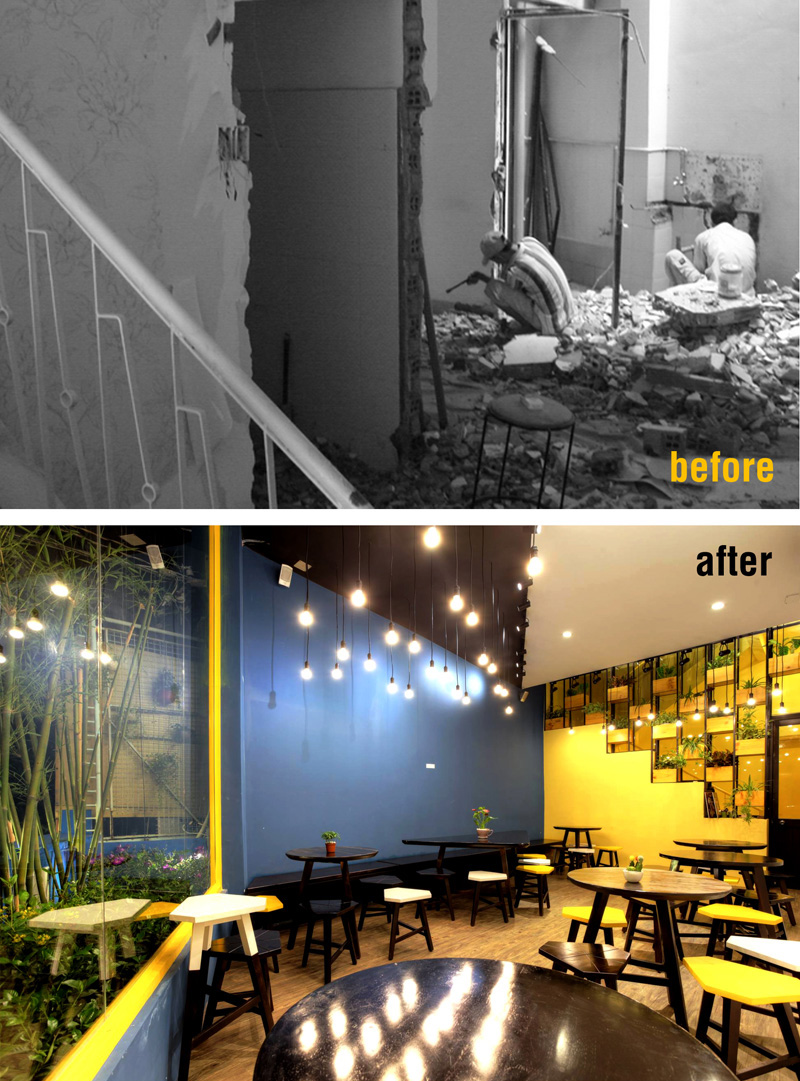 Space is divided into several areas to be suitable for each kind of customer. The front area used furniture pieces which are flexibly used and easily re-arranged, such as pews, round table, and single small chairs.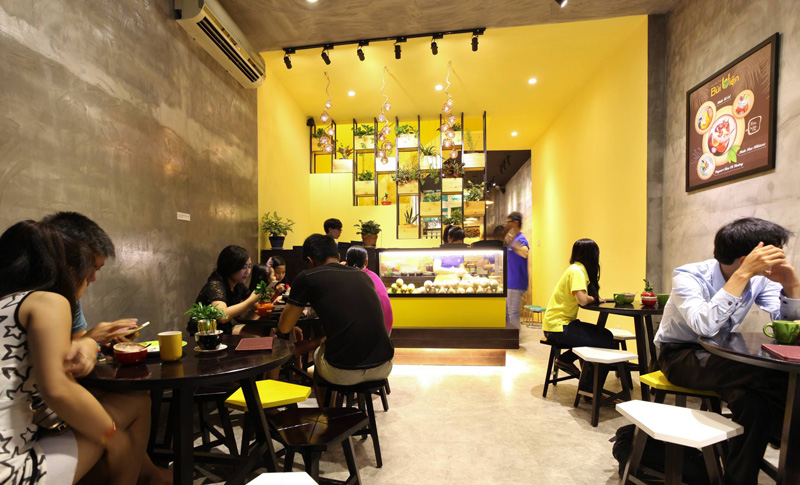 The behind area used long bar table and high chairs, which are suitable for family or group of friends.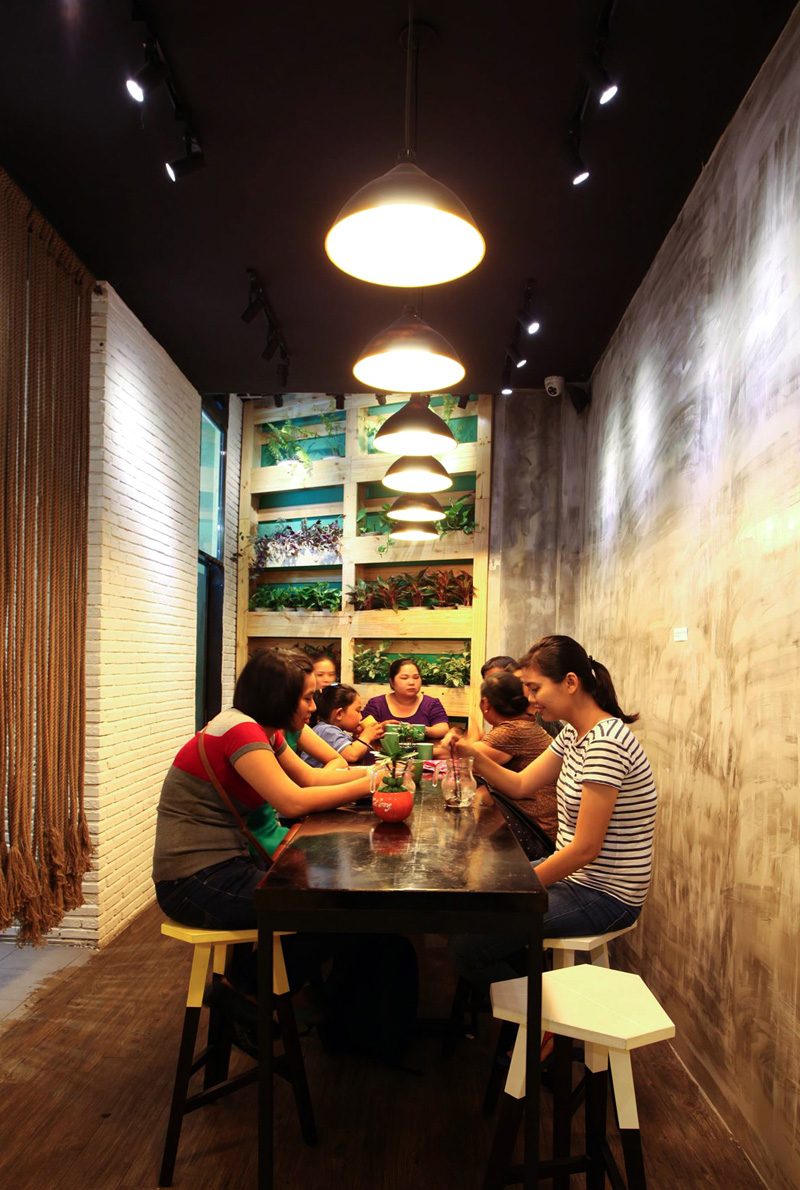 Upstairs, the furniture is a combination of tables which are suitable for many different groups of diners. Walls and ceilings are designed to make an impressive space and visual stimulation, thereby drown the feeling of sitting in the space of a tube.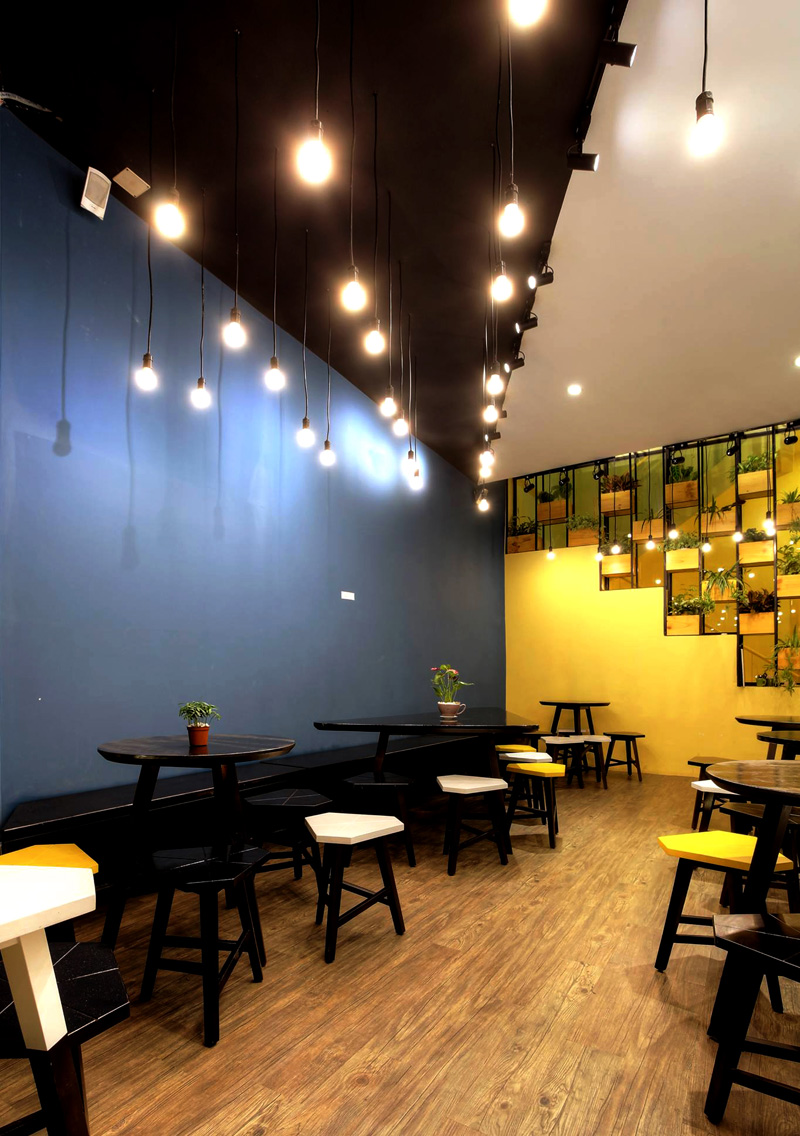 The architect used greenery in the stair shaft and rear walls to make guests relaxed when sitting in. The walls are gypsum boards which decorated by wall paint and cement paint. Floor used vinyl tile.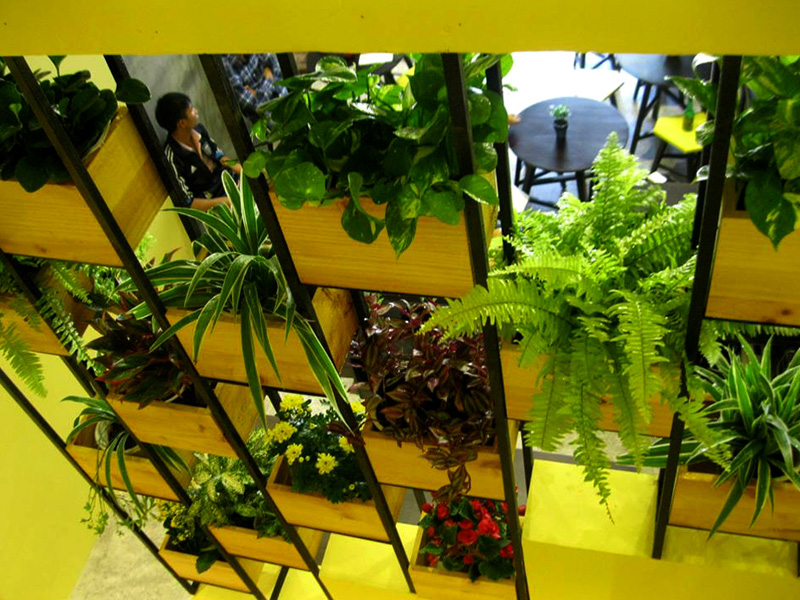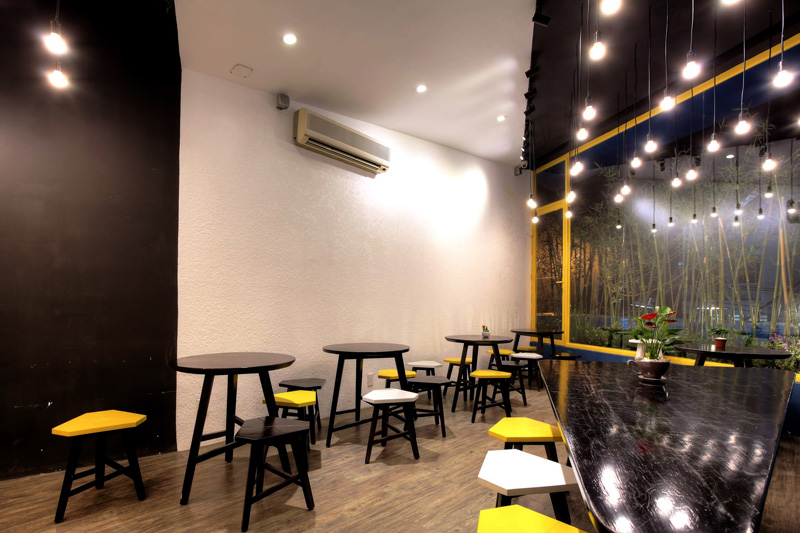 Architect : 23°5studio
Architect In charge : Le Viet Hoi
Photography by 23°5studio