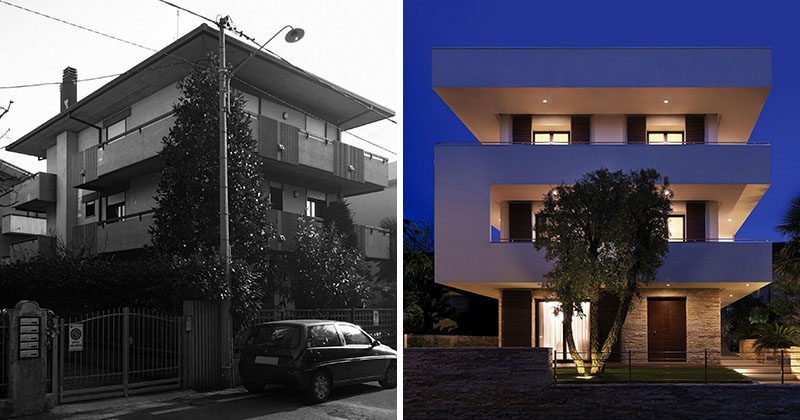 Design firm ArchiNow! transformed this small building in Rimini, Italy, into an updated contemporary residence.
This is what the building looked like before…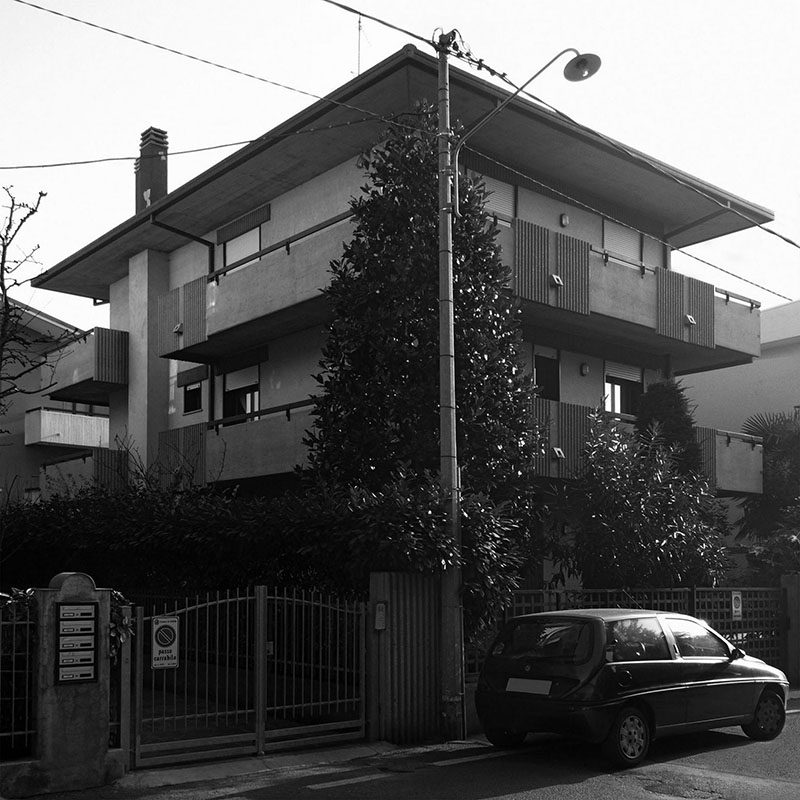 ---
And here is what it looks like now, after the renovation.
---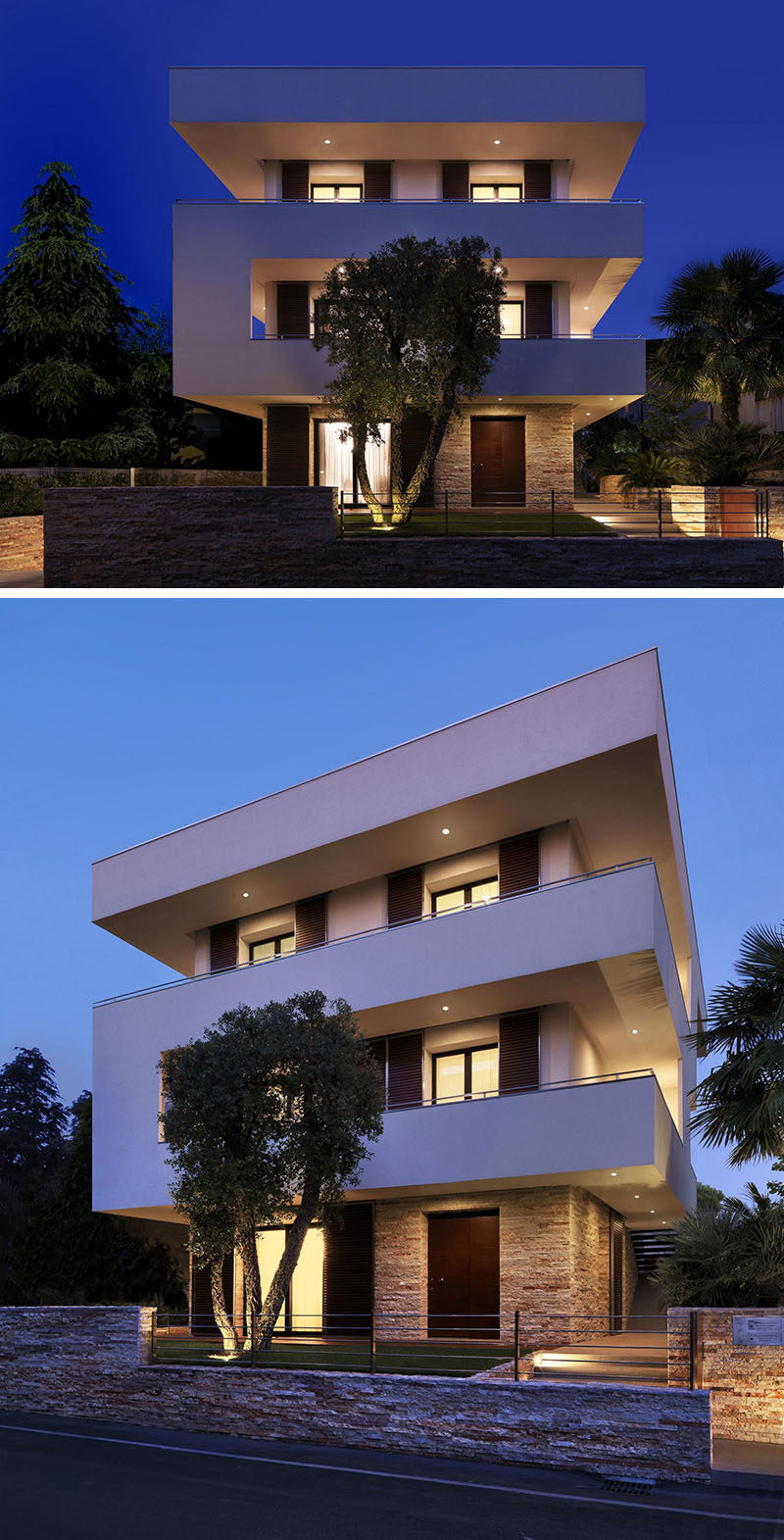 ---
The home is now bright white, with stone and wood elements added to the design.
---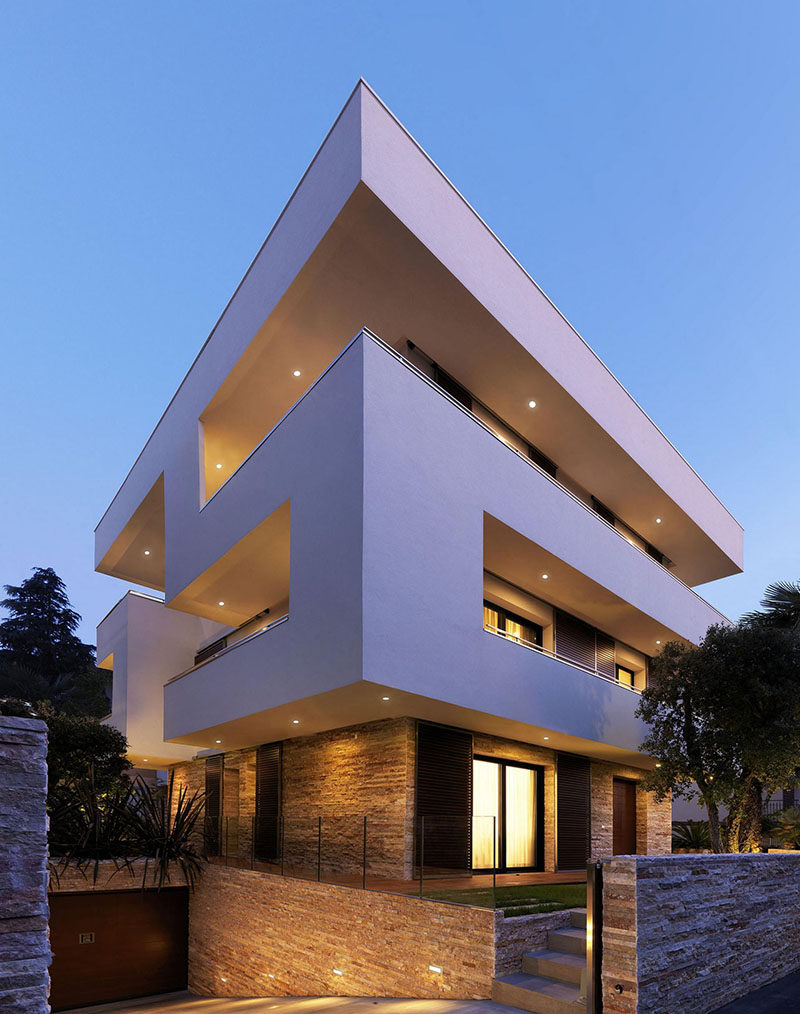 ---
Lighting was also added to show off the balconies, making the building feel more inviting.
---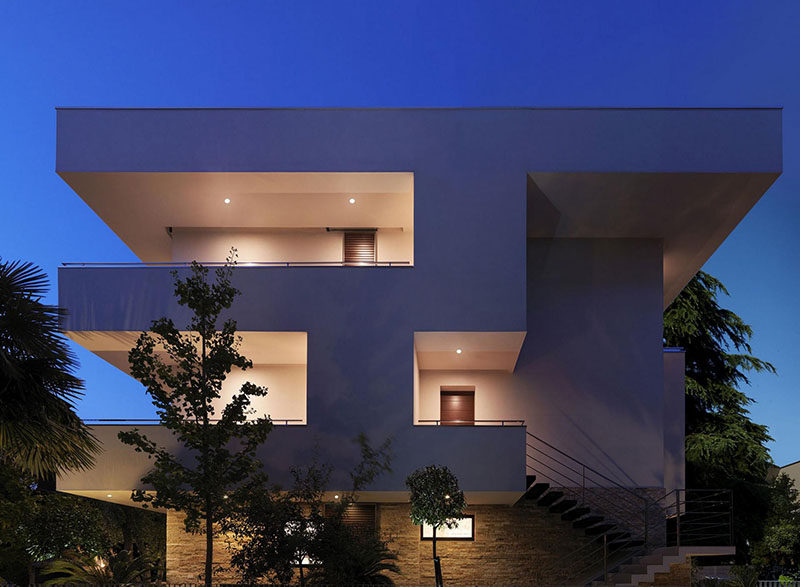 ---
Something that you can't see in these photos, are the solar panels they added to the roof.
---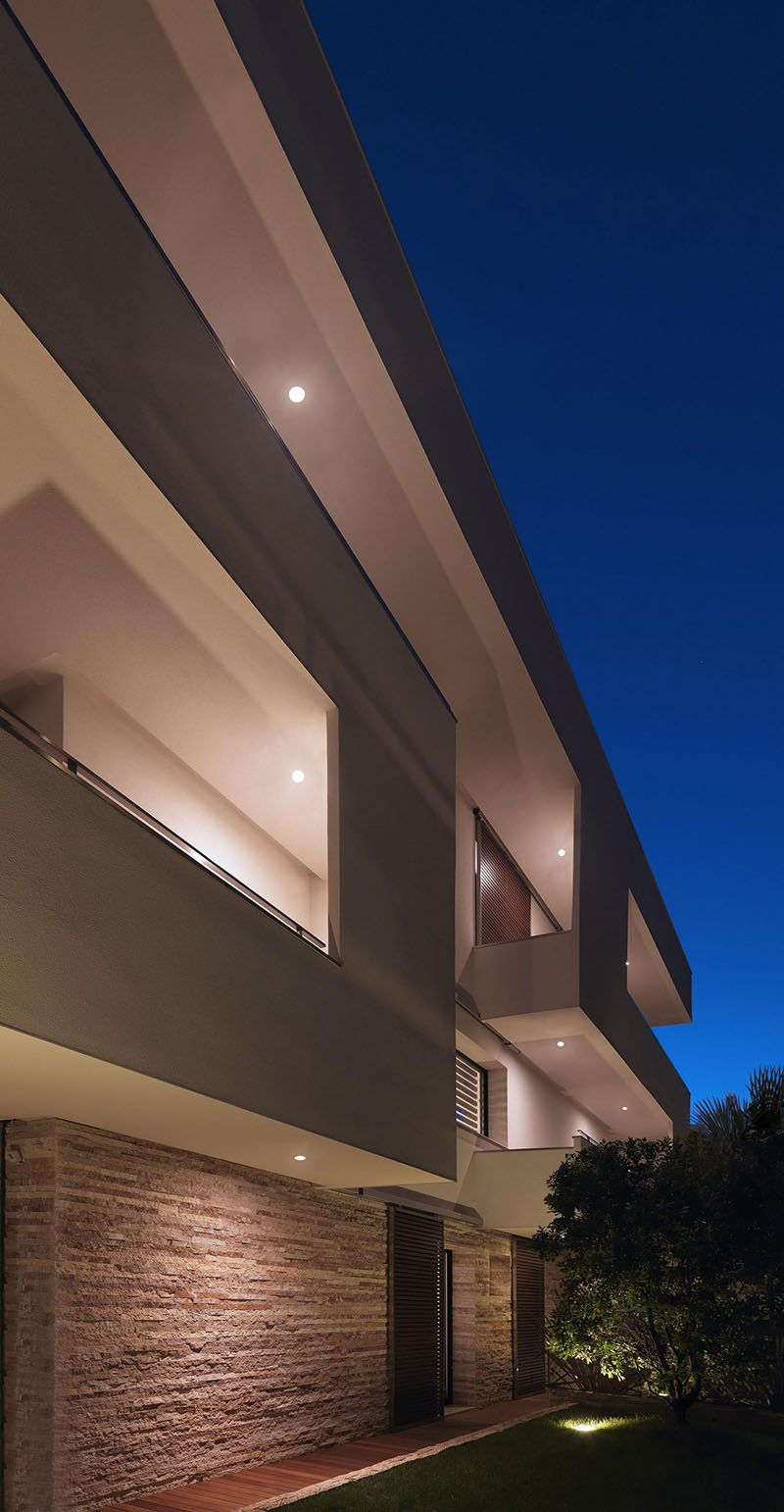 ---