Interior designer Victoria Benatar, has updated a pre-war character Pied-à-terre on the Upper West Side in New York City.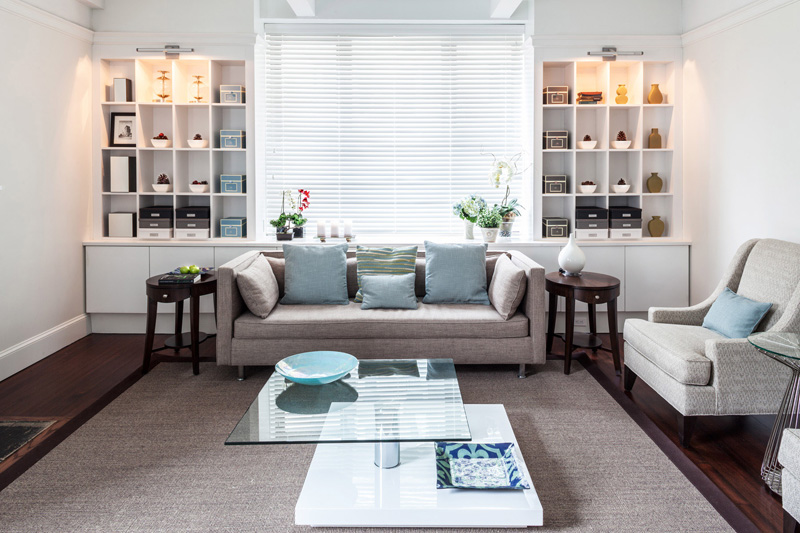 The living room has built in shelving on either side of the window, with plenty of storage cabinets below.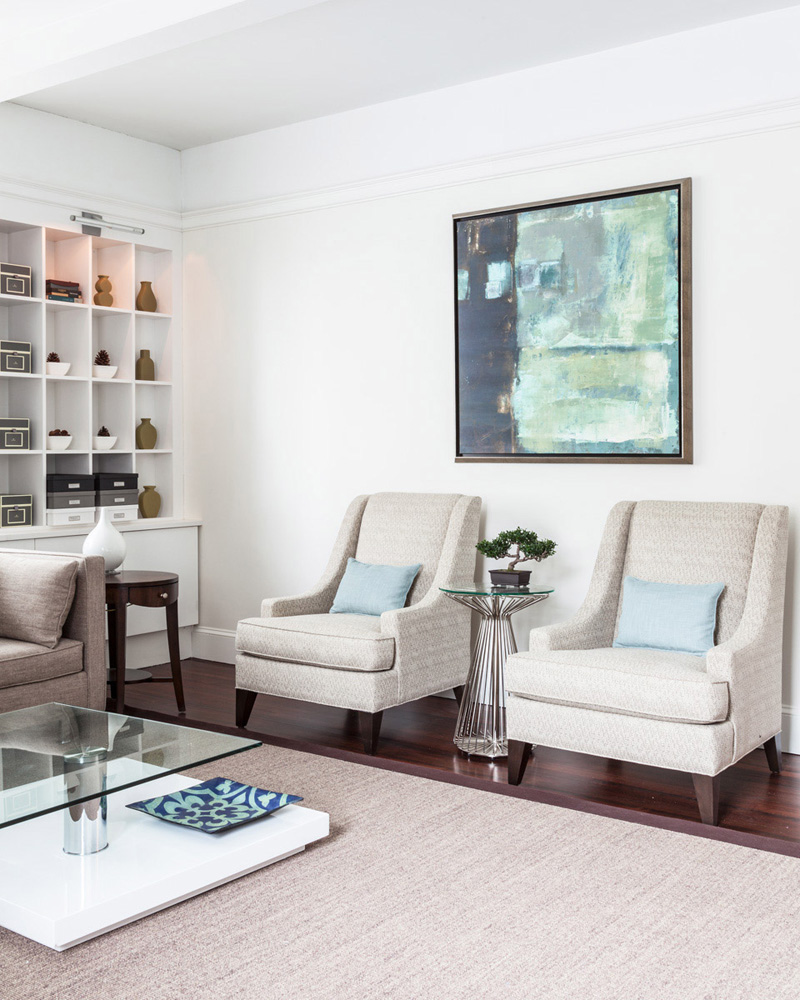 All of the original molding was kept, and white wooden blinds were used to keep the overall look of the room bright.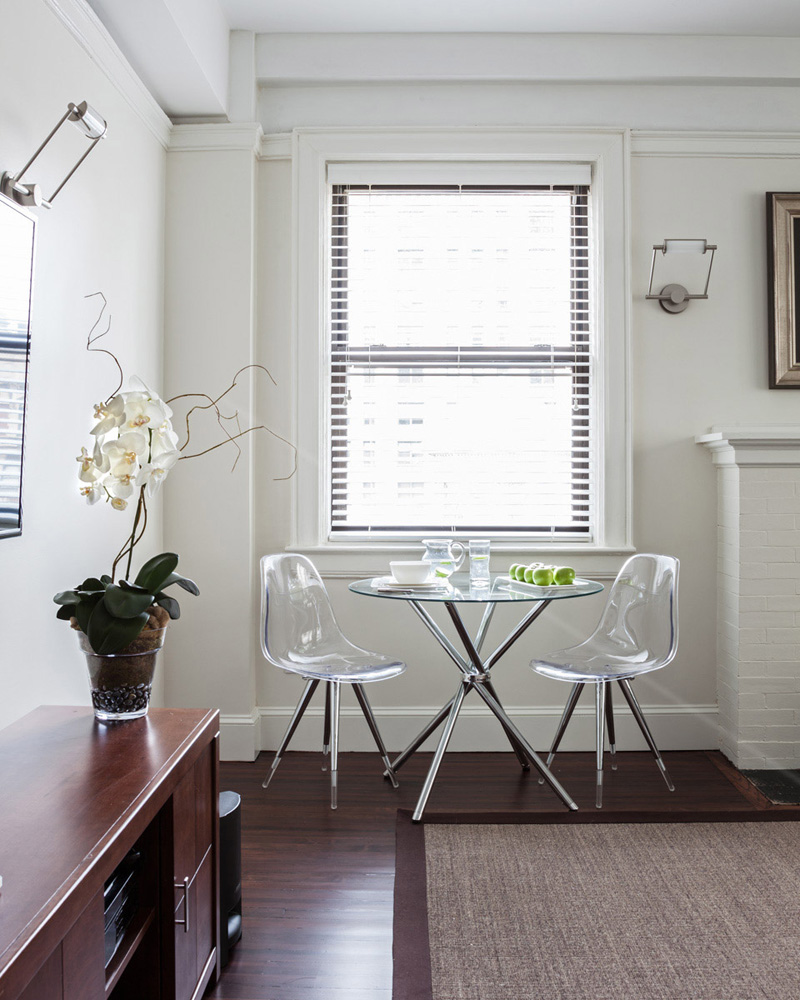 In the bedroom, an inefficient closet was transformed to add a small work area and provide extra storage above.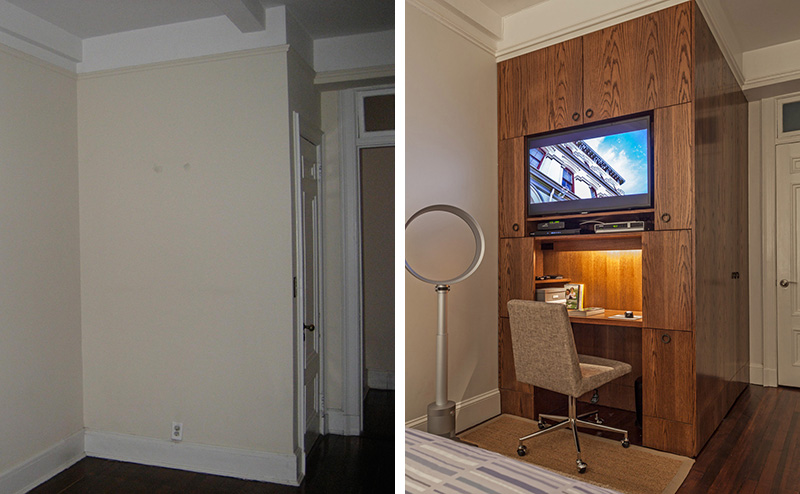 The work area includes a TV, as well as storage for a router/printer and filing drawers.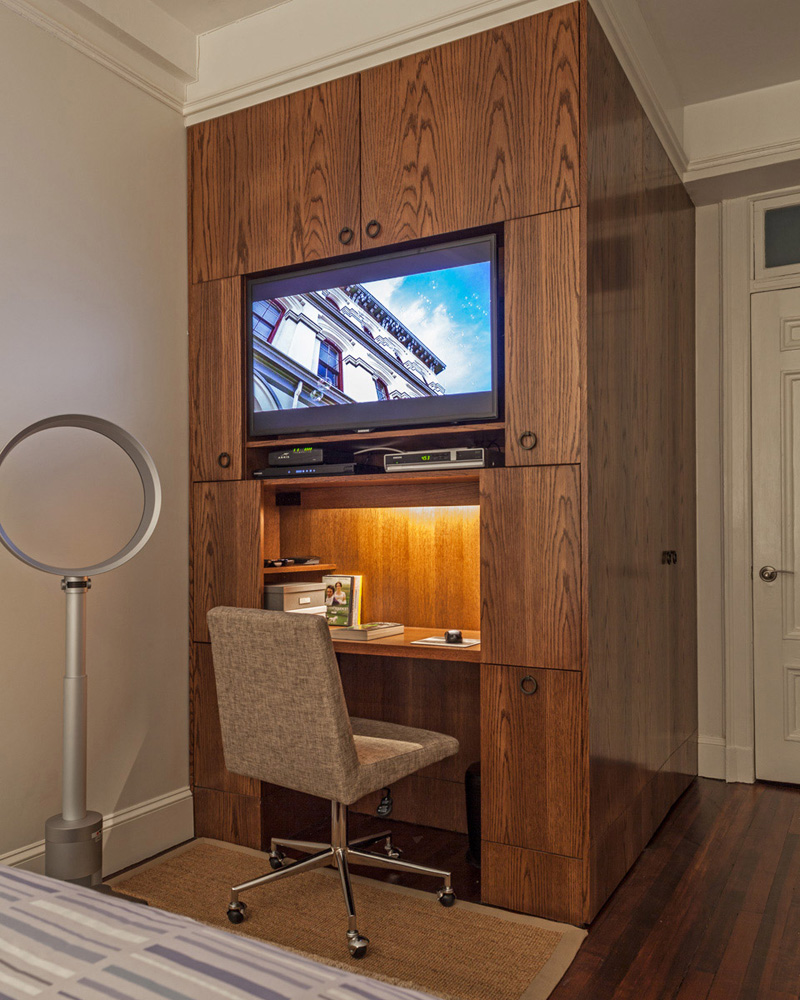 In the small kitchen, big enough for one person, the designer re-arranged the layout to make it possible to fit in everything a kitchen needs.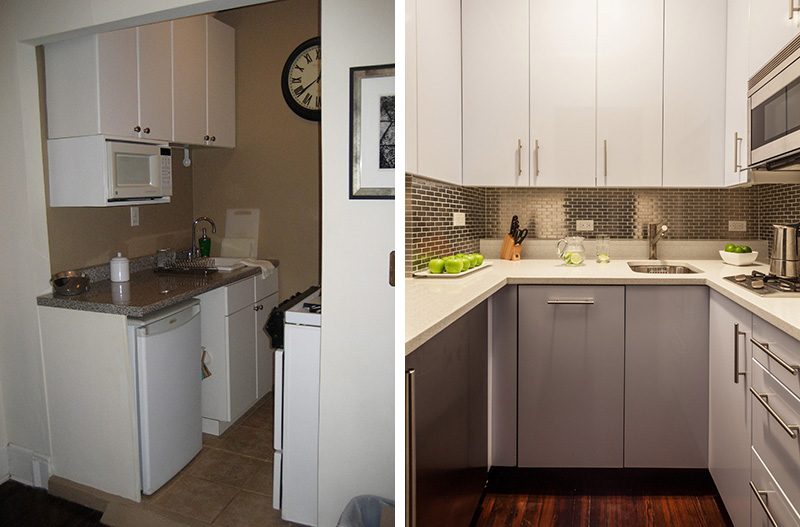 Even though this kitchen is tiny, it includes an under-the-counter 24″ refrigerator, a small sink, dishwasher, a two burner cooktop, a 30″ microwave/convection oven, and storage for all the essentials of a kitchen.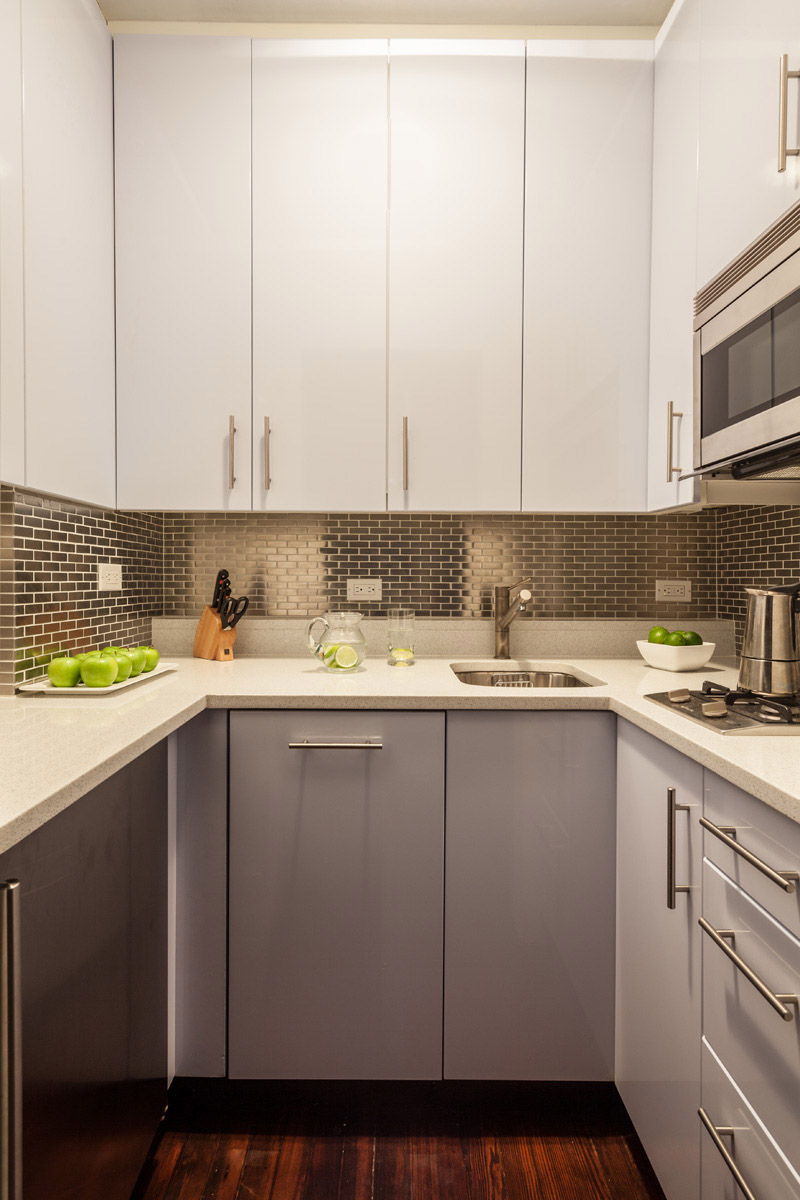 The bathroom was completely re-designed and re-configured. The designer replaced the floors, installed a full height shower instead of keeping the tub, and moved the vanity and toilet.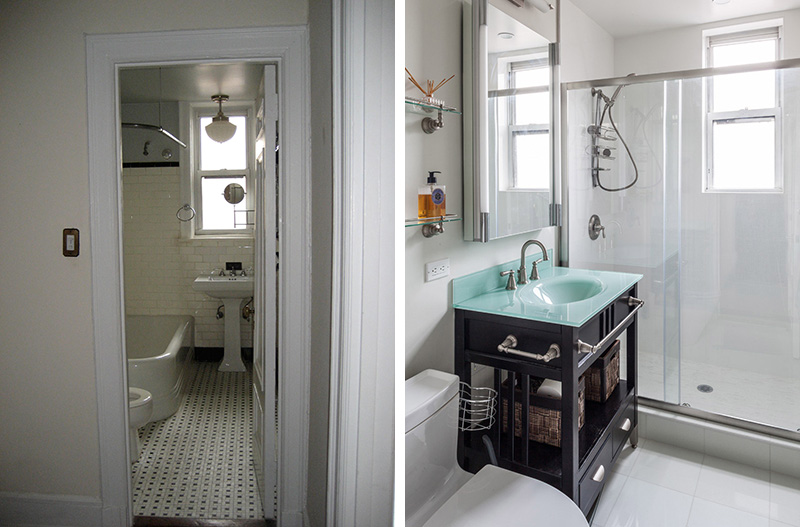 By making the walls and floor white, the shower screen clear, and adding a mirror, they were able to make sure the light from the window brightened the entire bathroom.