Carola Vannini Architecture have designed the transformation of an apartment in Rome, Italy.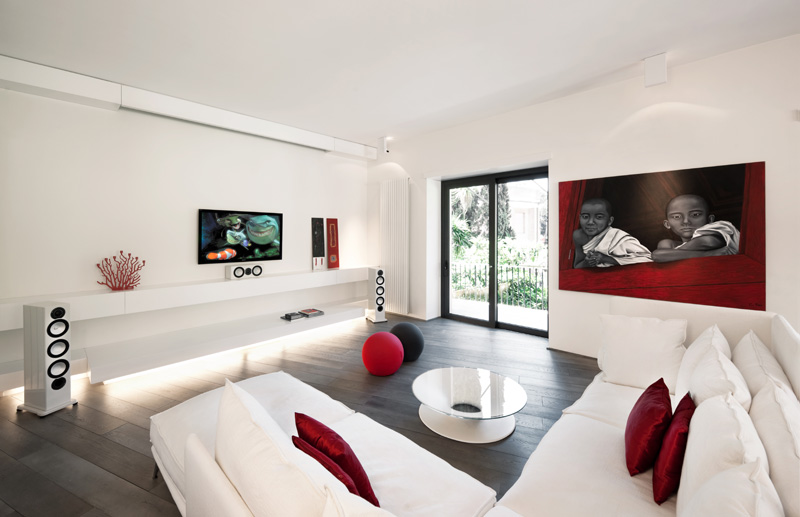 Welcoming you to the home is the entrance hallway, that was brightened up with hidden lighting along the floor and ceiling.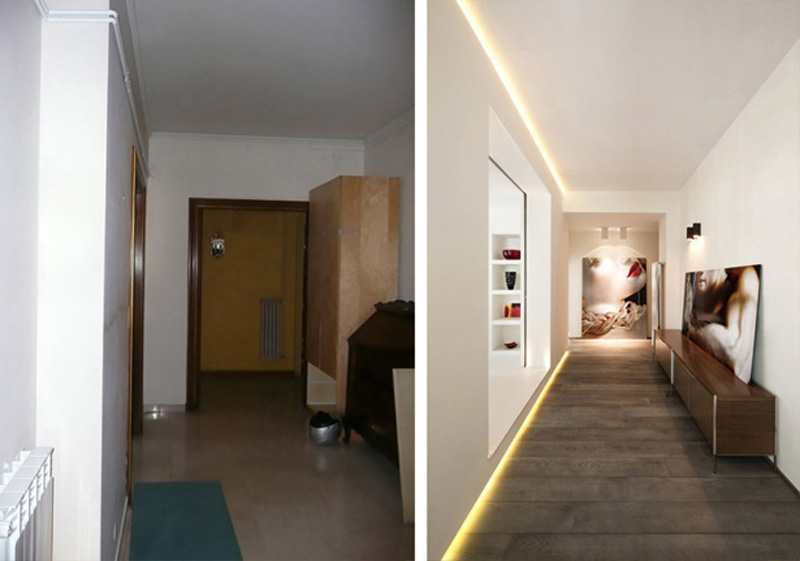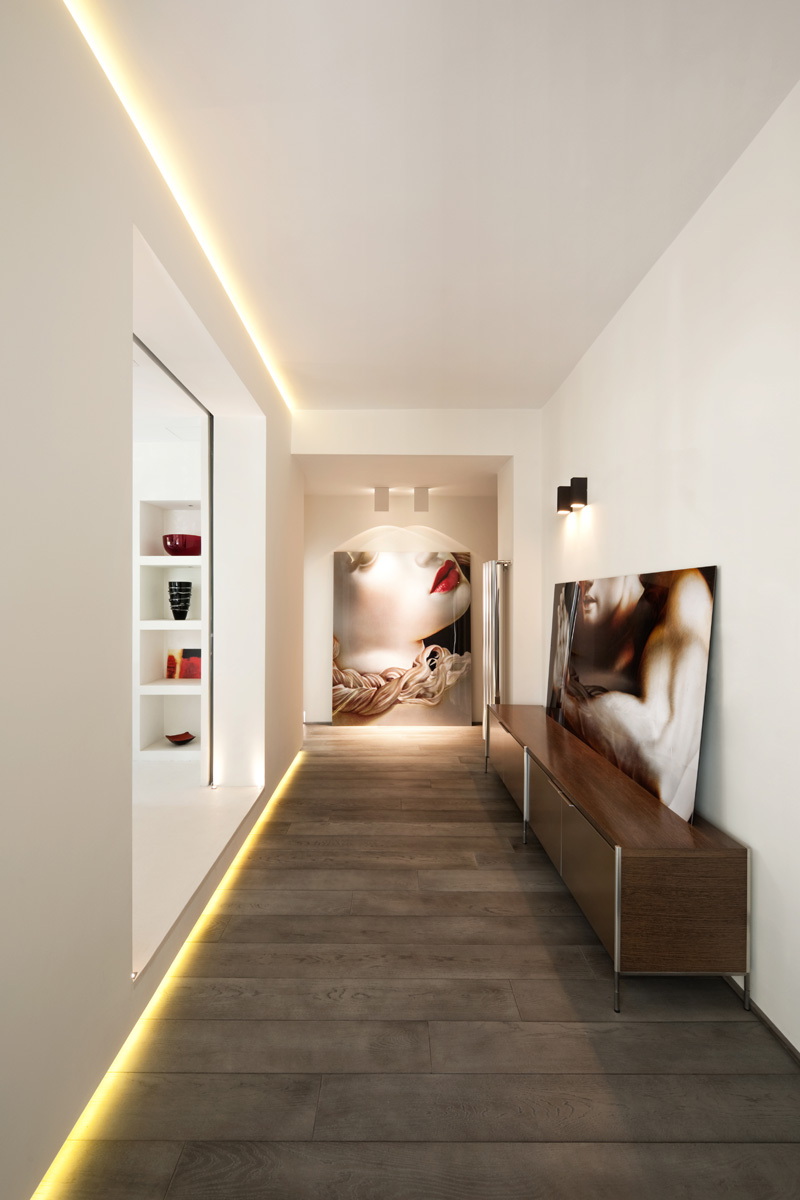 From this angle of the entrance hallway, you can see it has been opened up to make the living room, dining room, and kitchen more accessible, and to let the light through.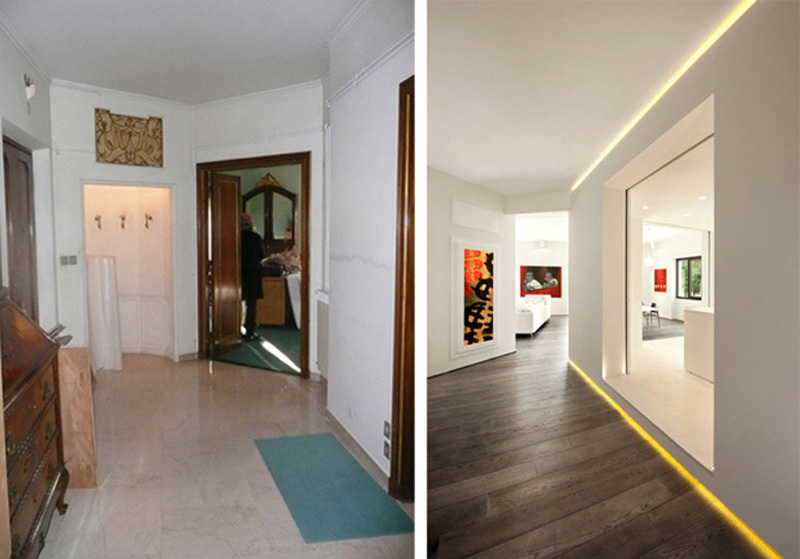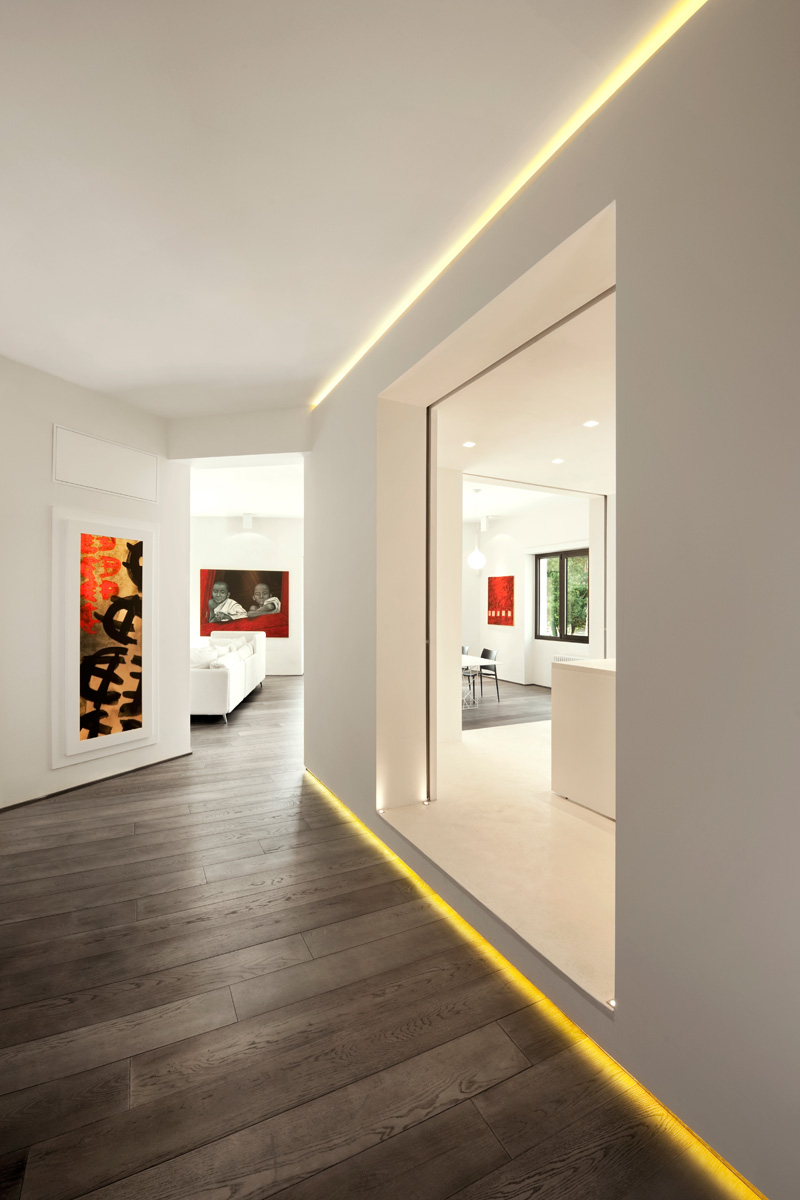 A theme of red, white and wood takes over in the living room.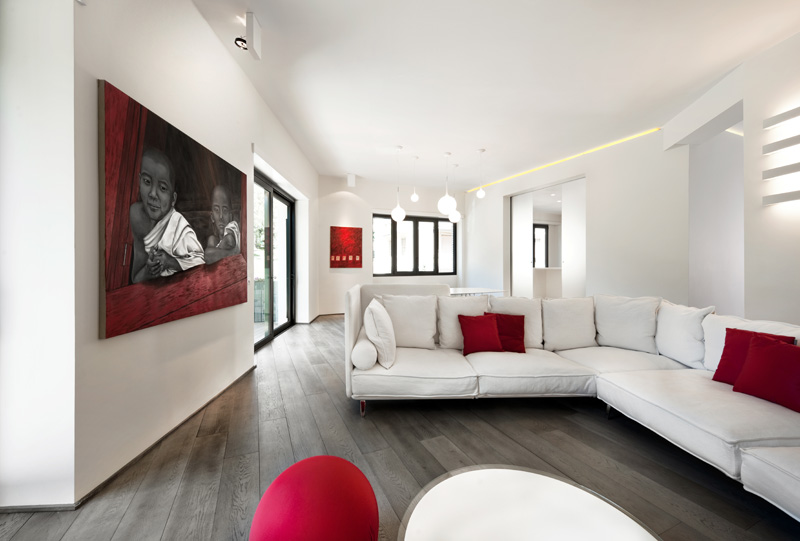 The space has been opened up, with the living and dining room sharing the same space.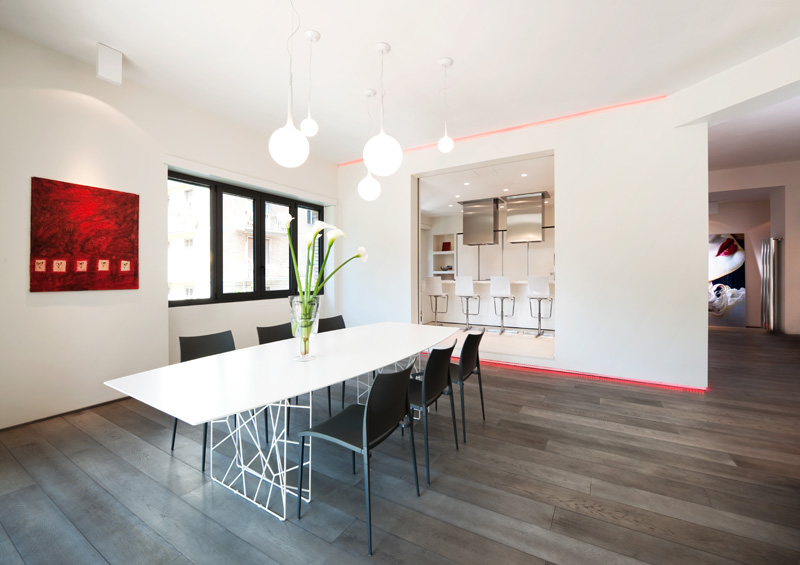 The bright white colour scheme follows through to the kitchen, with the exhaust fan for the stove being stainless steel.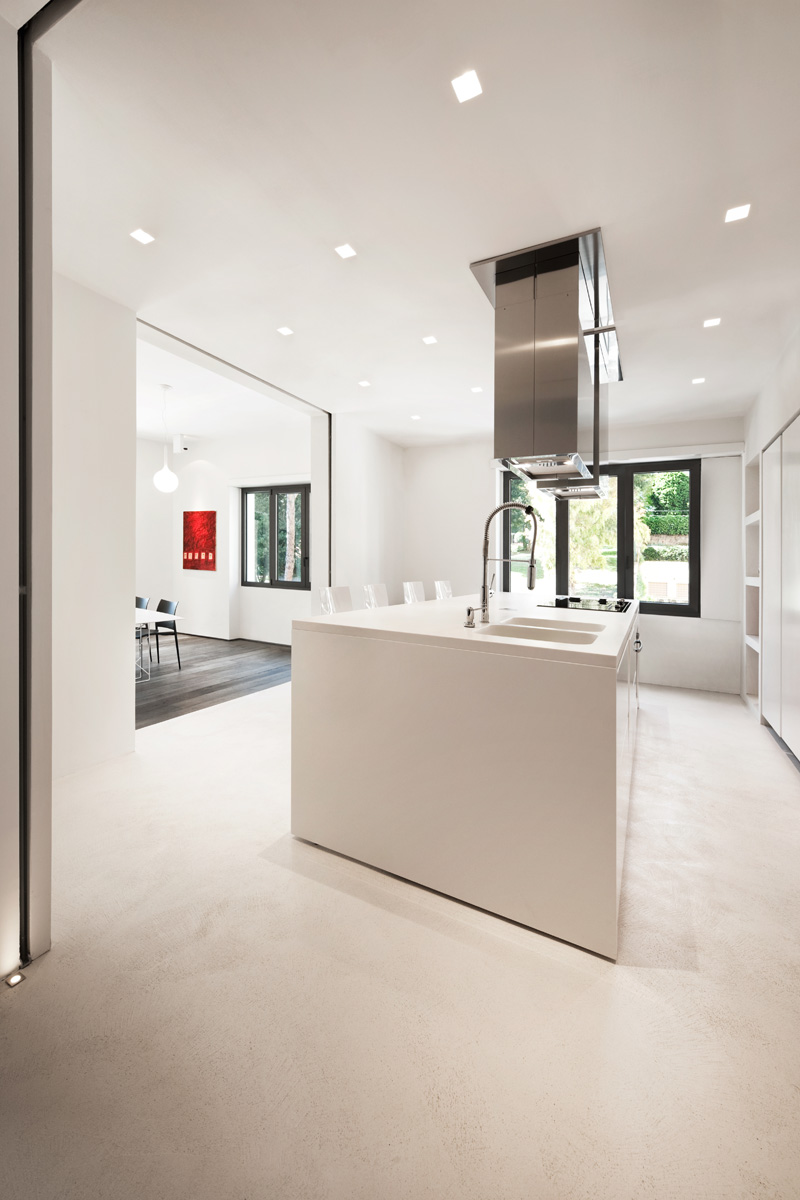 The hallway outside the kitchen has built-in shelving, leading you to the master bedroom.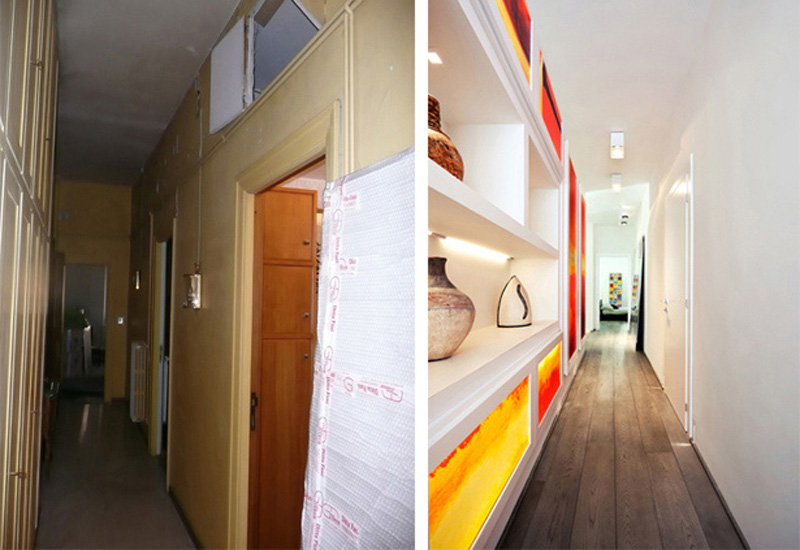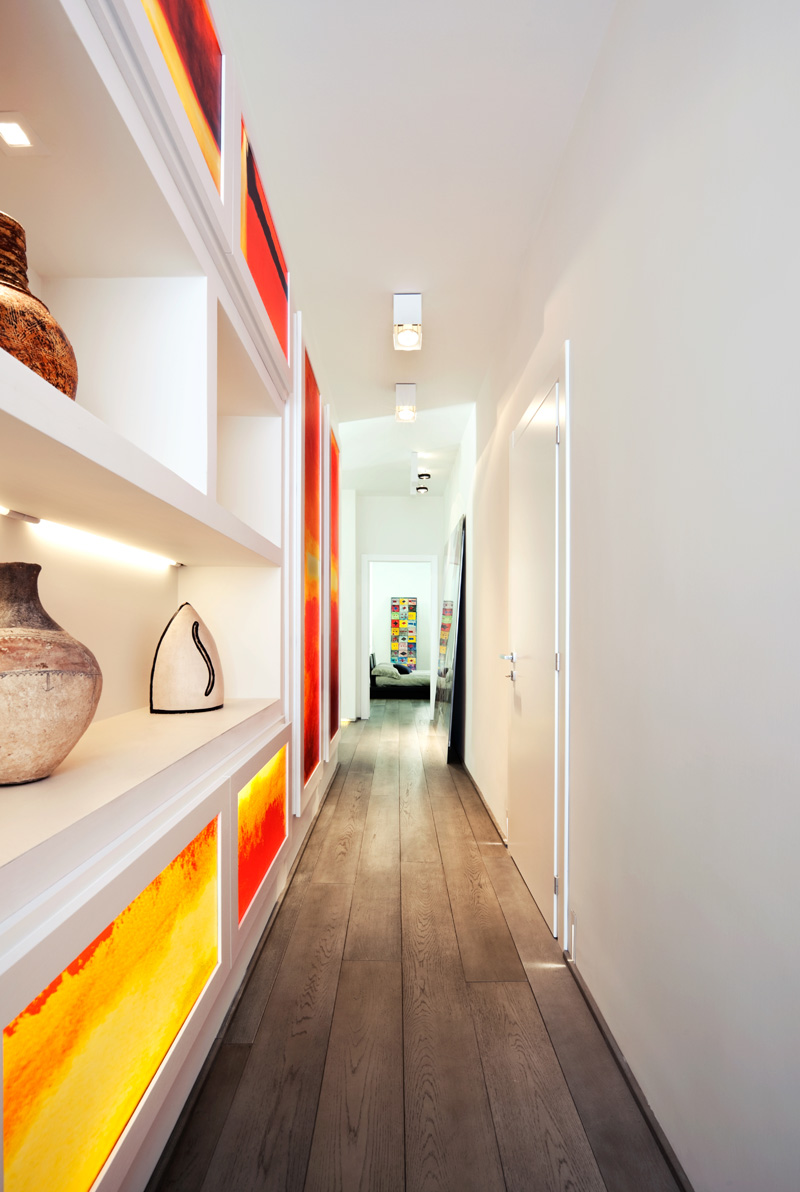 The master bedroom has a built-in bathtub and a green feature wall.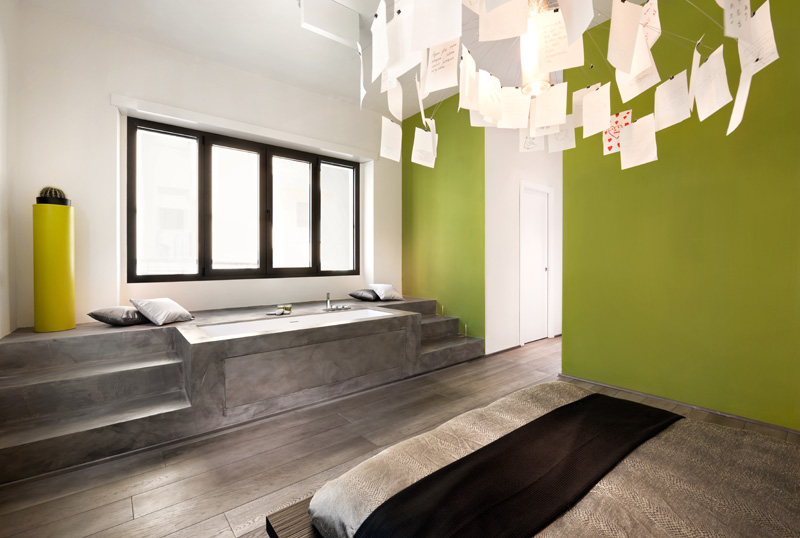 Past the green feature wall, there is storage and the rest of the master bathroom.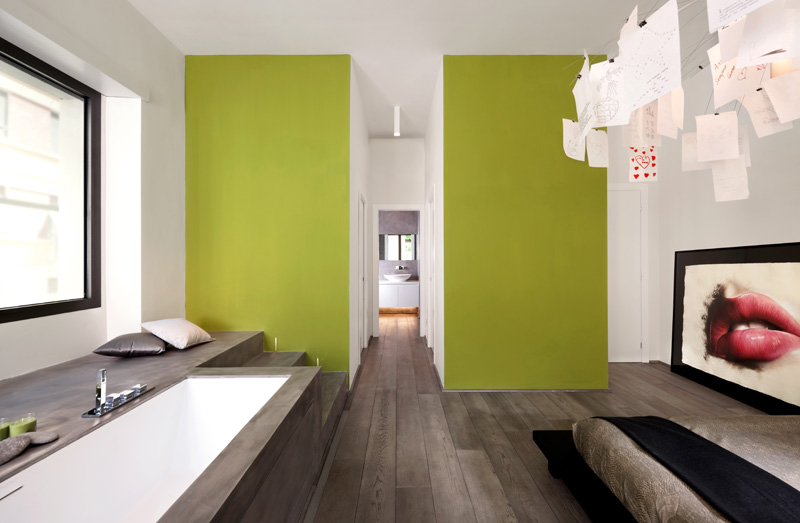 The master bathroom features a floating white vanity with lighting underneath.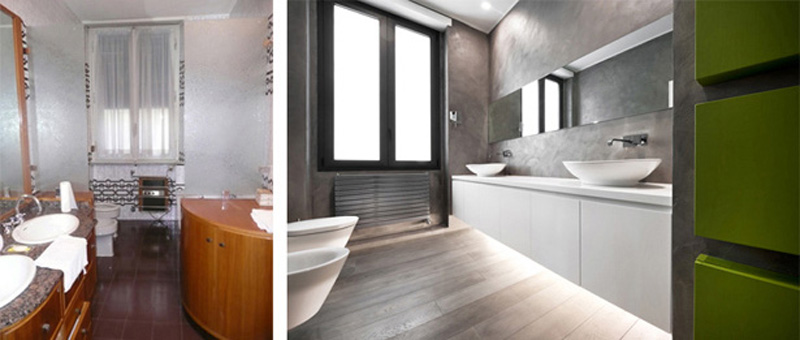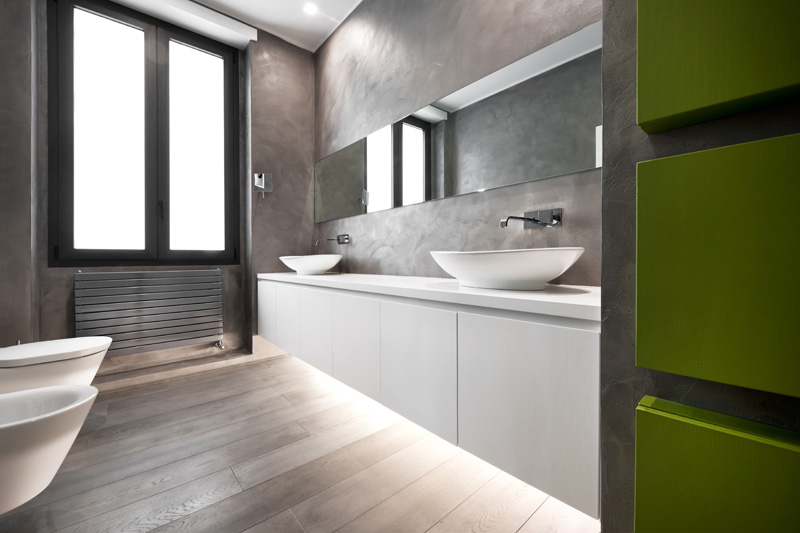 Photography by Stefano Pedretti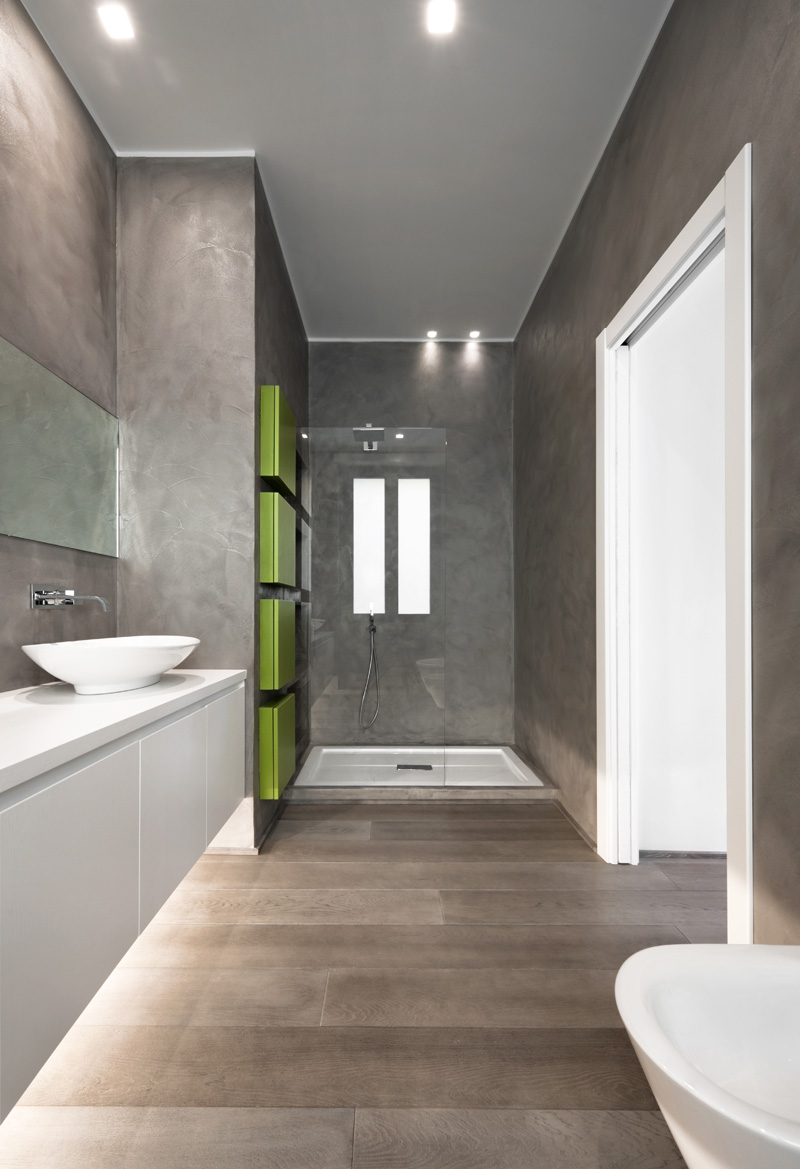 What was once a small kitchen has been transformed into a guest room and gym.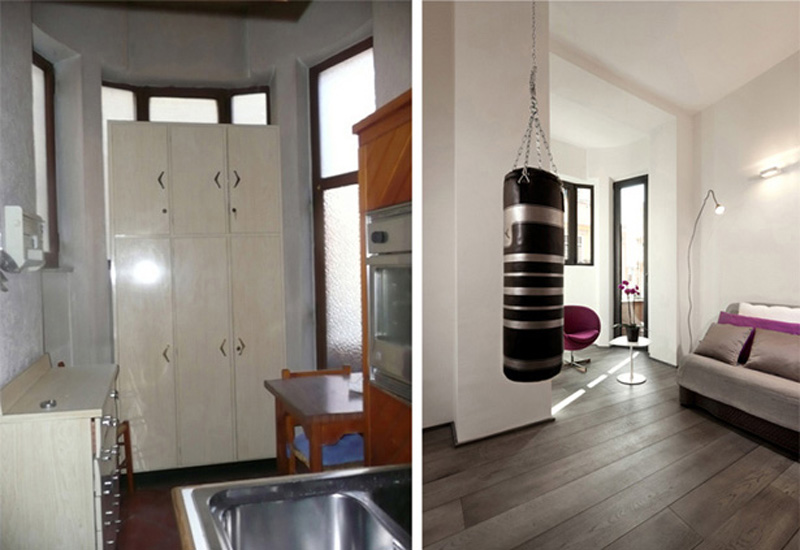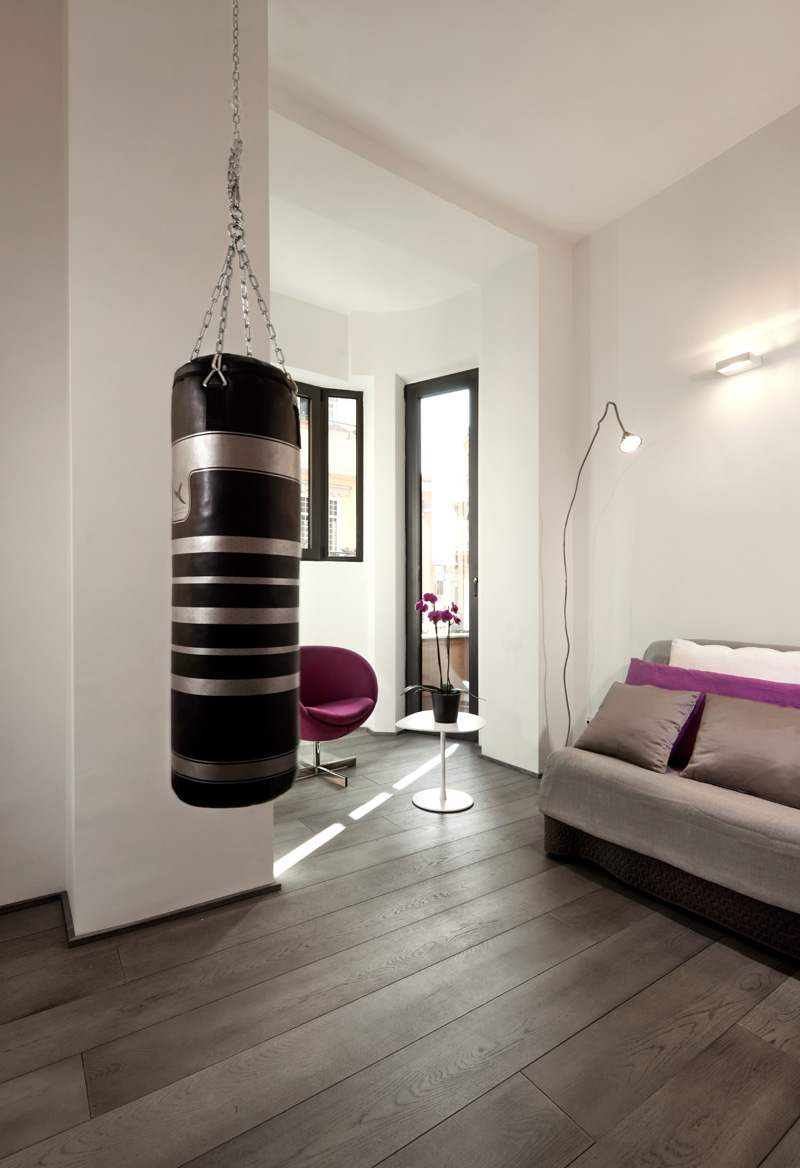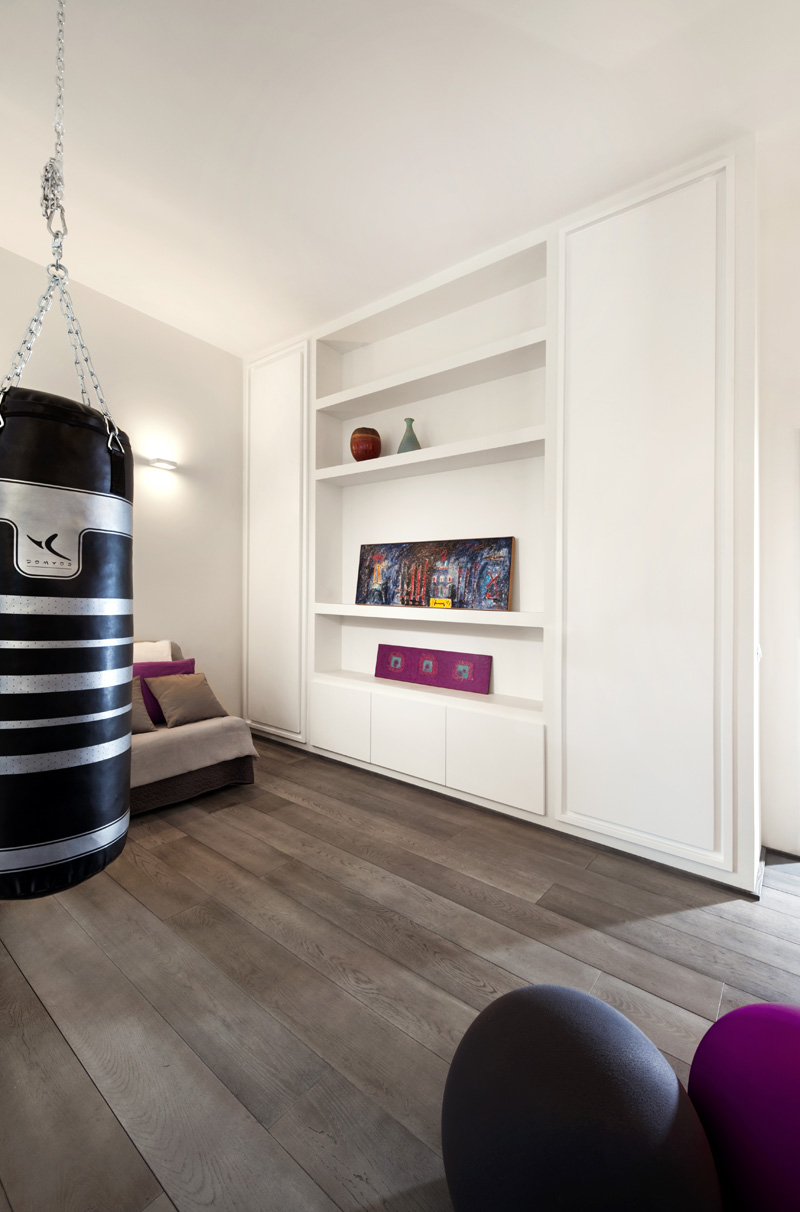 A dated bathroom received an update, and became the bathroom for the guest bedroom.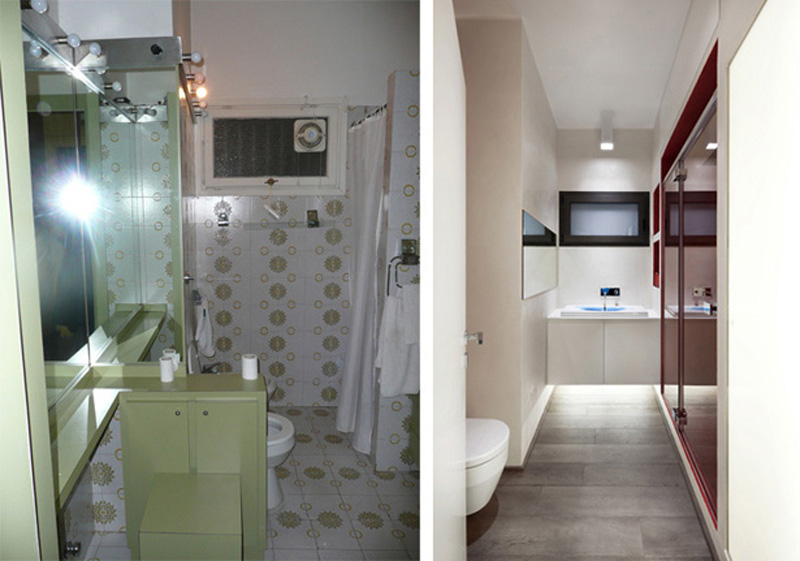 Photography by Stefano Pedretti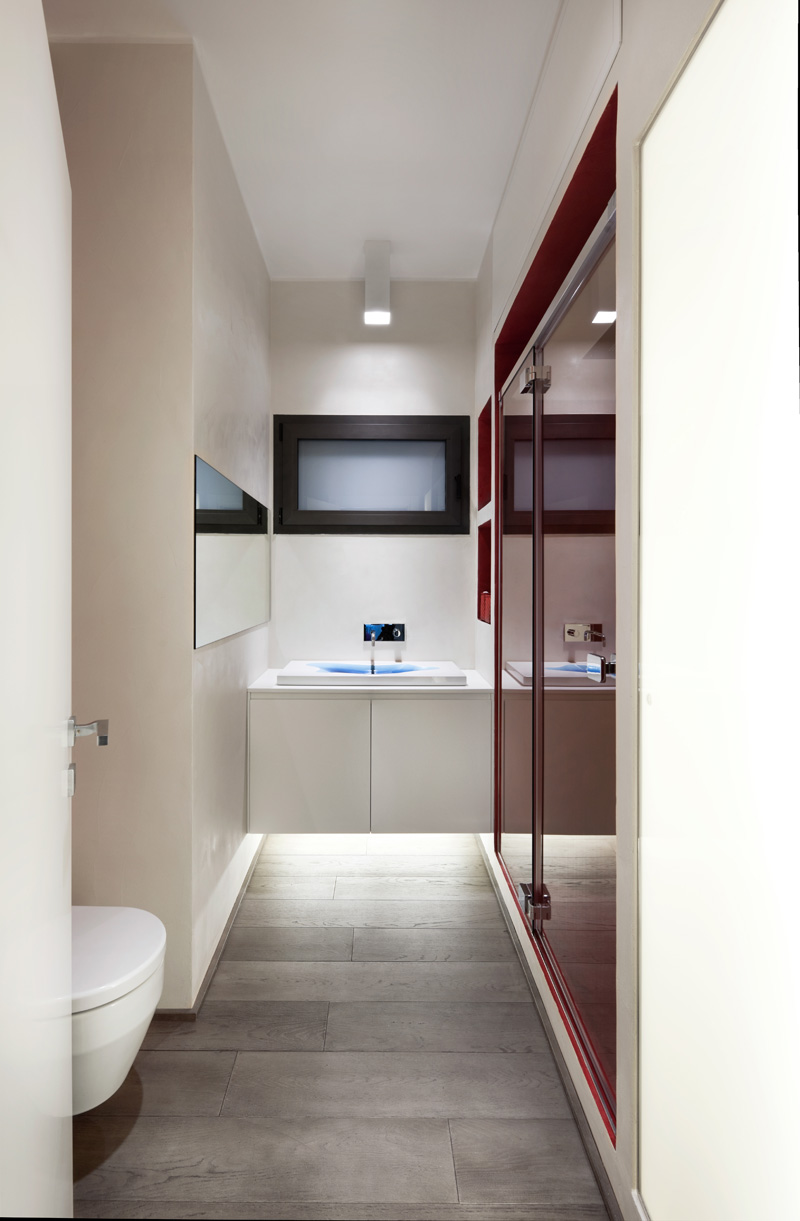 The children's bedroom has more of a playful vibe, with pops of purple.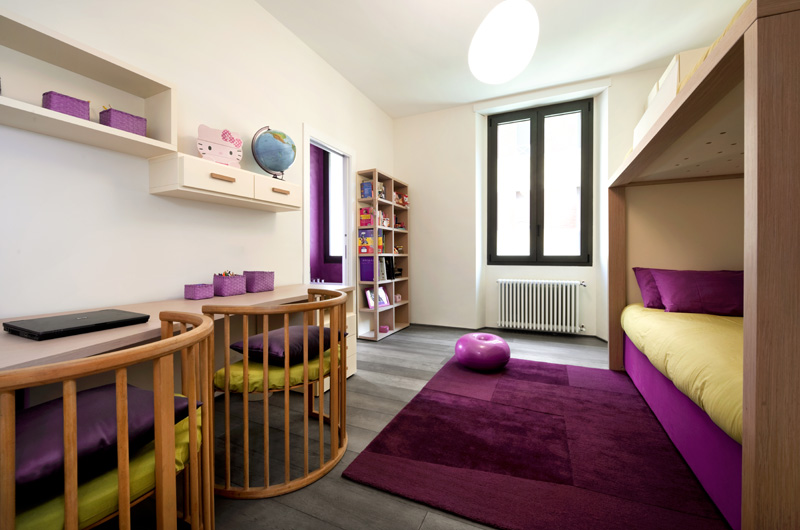 The purple theme has been carried through into the children's bathroom.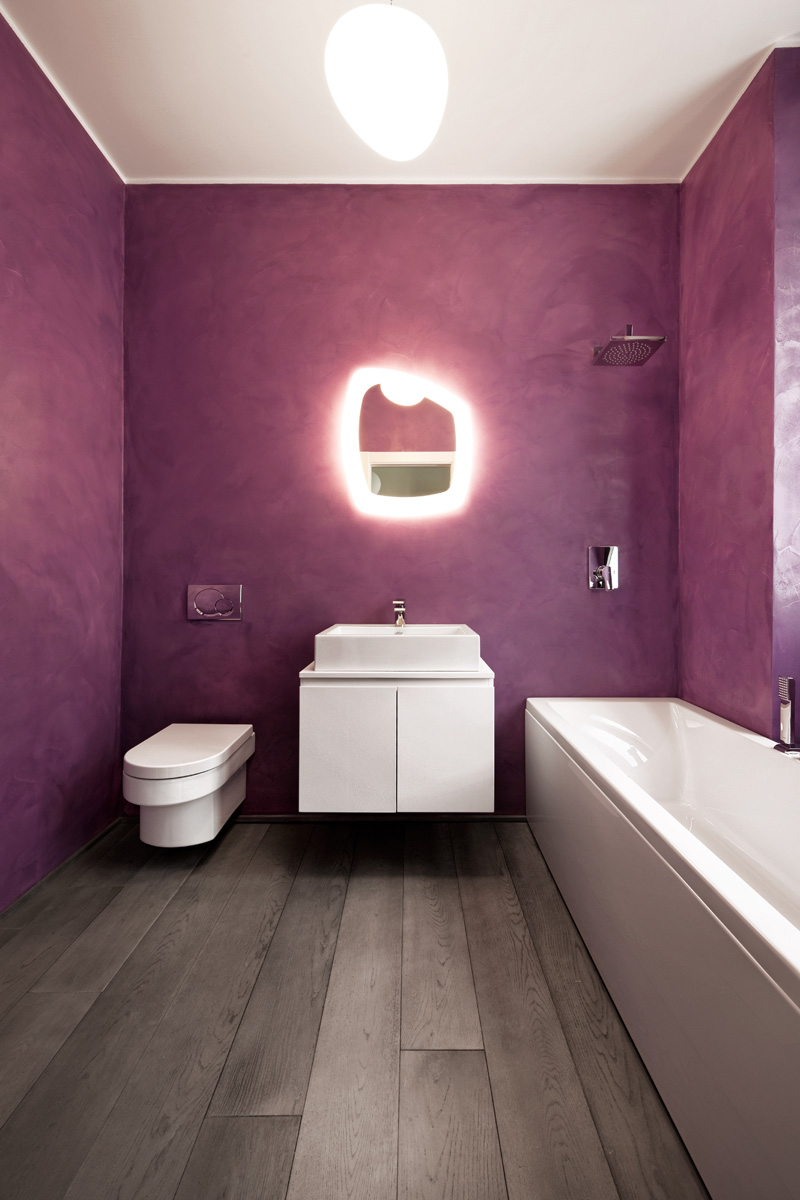 The apartment also features a home office/studio with built-in shelving/desk, and a space to watch tv.