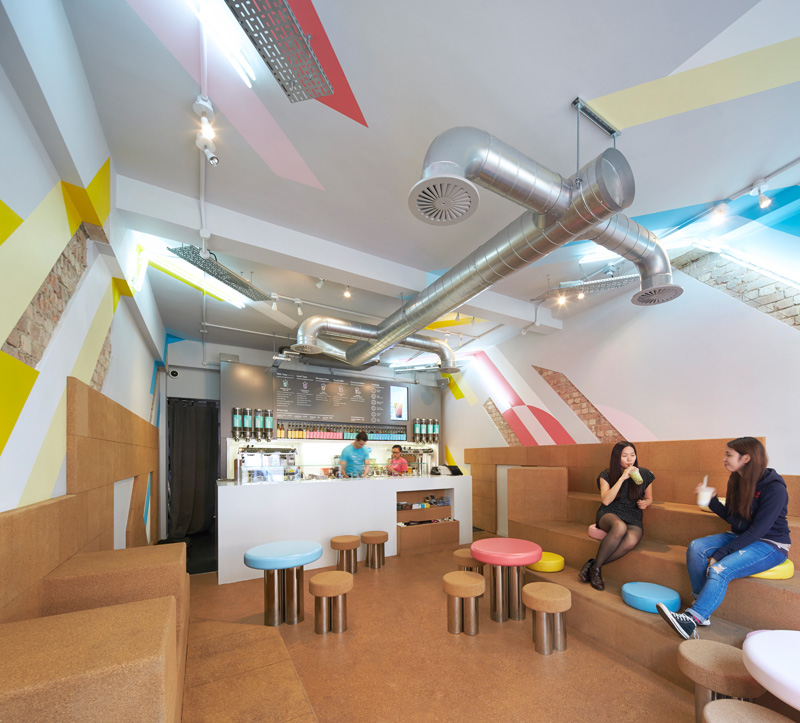 Design firm Gundry & Ducker together with branding company Ico Design, have designed a new bubble tea room in London, named Biju.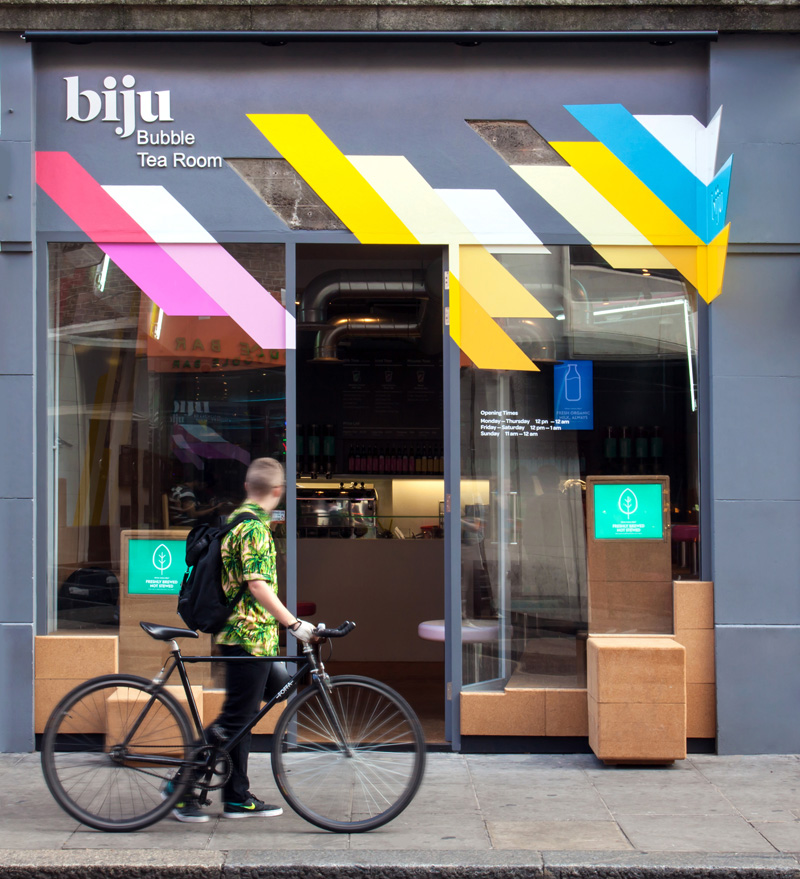 Here is what Gundry & Ducker say about designing the project…
Bubble tea is a tea based milk or fruit drink with chewy toppings originating in Korea but popular across South East Asia. Biju wanted to create a UK based Bubble Tea brand to appeal to a discerning London audience , emphasising quality and taste.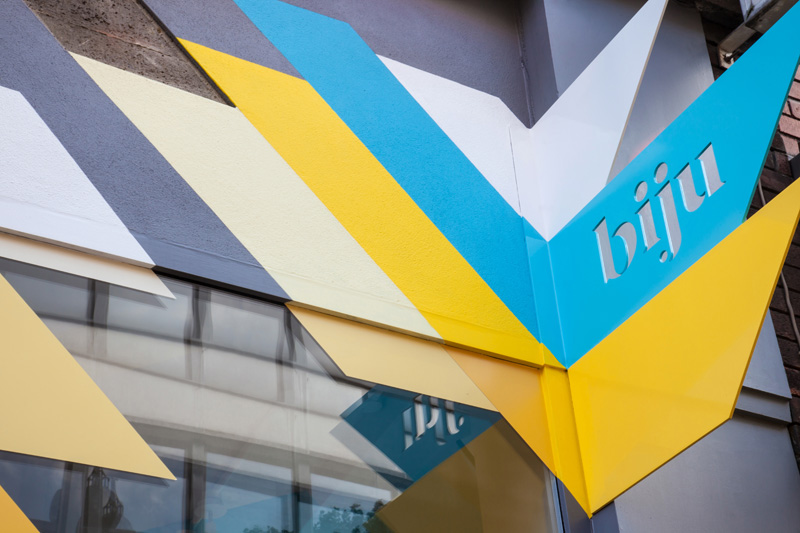 Envisaged as a 21st century tea room. The design emphasizes the social aspects of drinking tea. Rather than conventional seating, we created an internal landscape that people can occupy as they choose.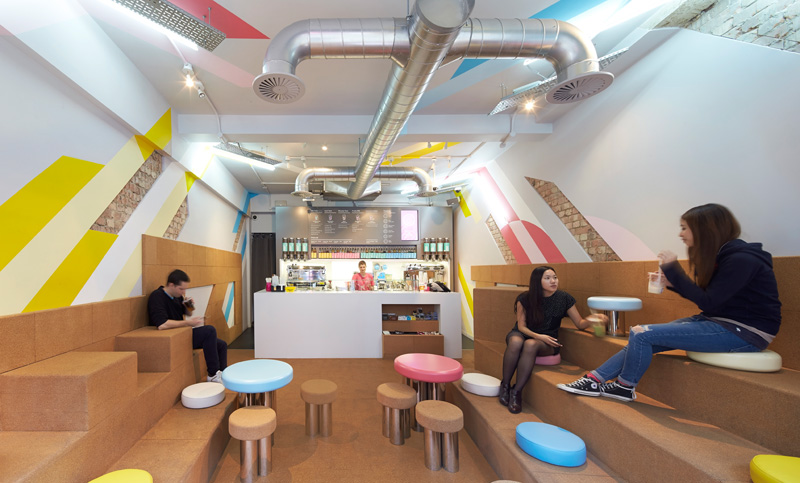 At the centre of the room is the preparation kitchen, inspired by a cocktail bar, the idea was to display the raw materials and celebrate the theatre of the preparation of the tea.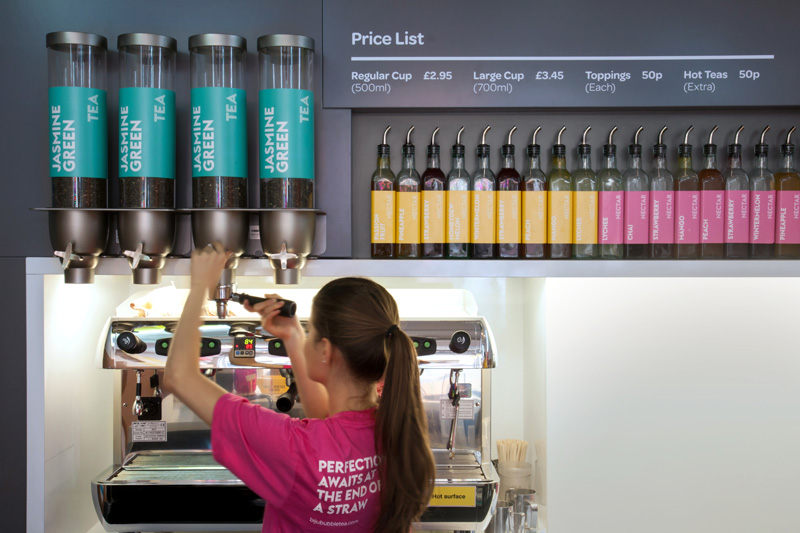 The use of natural cork in the interior refers to Biju's use of only fresh natural ingredients, whilst the fun aspect of the drinks is reflected by the vibrant colours, neon lighting and op-art graphics.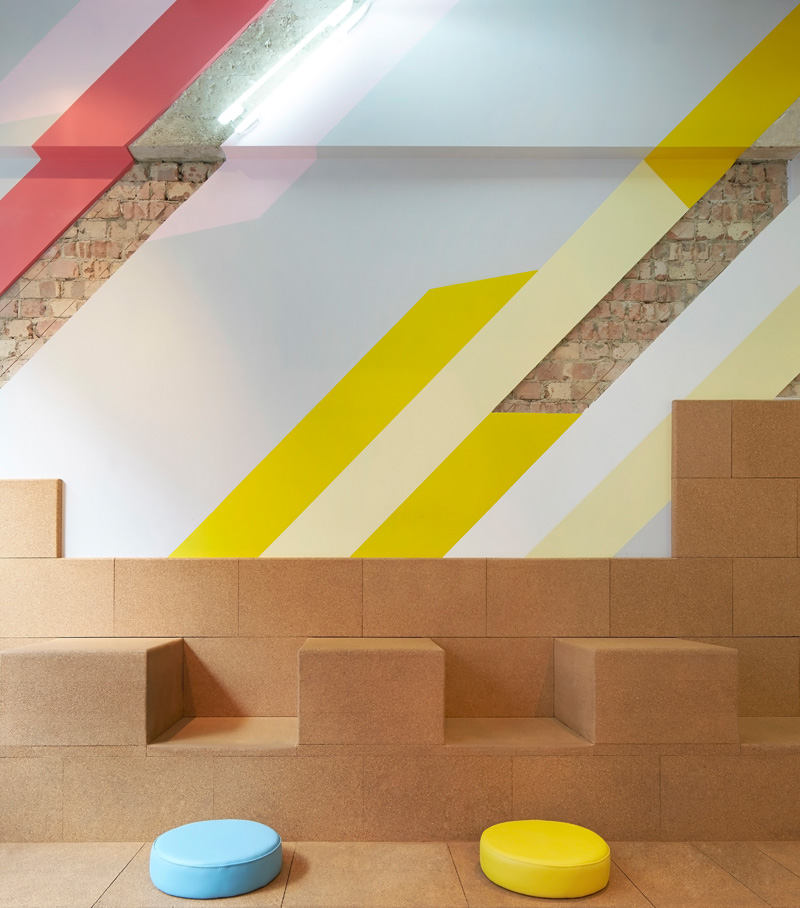 Interiors: Gundry & Ducker
Graphics and Branding: Ico Design
Photos: Hufton & Crow (main photos) and Lucia Molina (exterior photo and details)