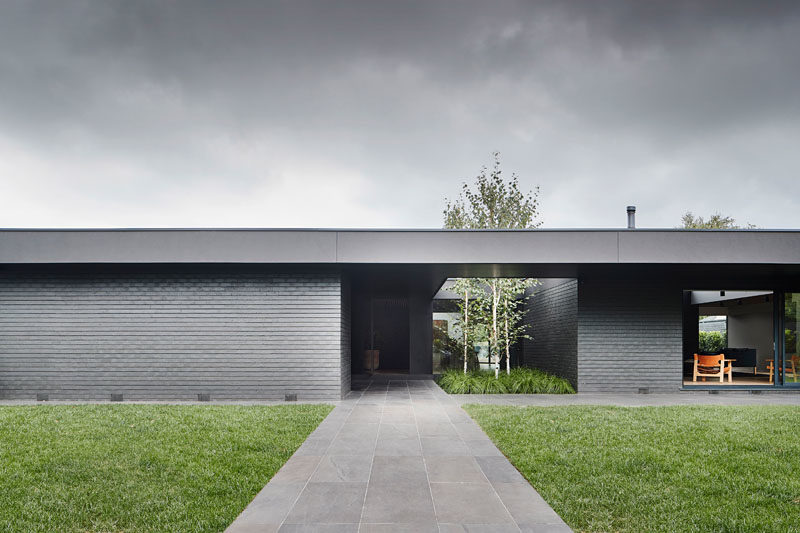 Architecture and design firm studiofour, has recently completed the renovation of the Central Park Road Residence, a modern house located in Australia.
The brief was to create an authentic home with a strong sense of identity, and with clients being of Danish heritage, a house that at its core was the definition of "Hygge" (a Danish word evoking comfort and contentment).

On arrival, the entry is now defined by an oversized eave that's been punctured to allow soft landscaping adjacent the entrance, as well as provide increased light into the interior of the home.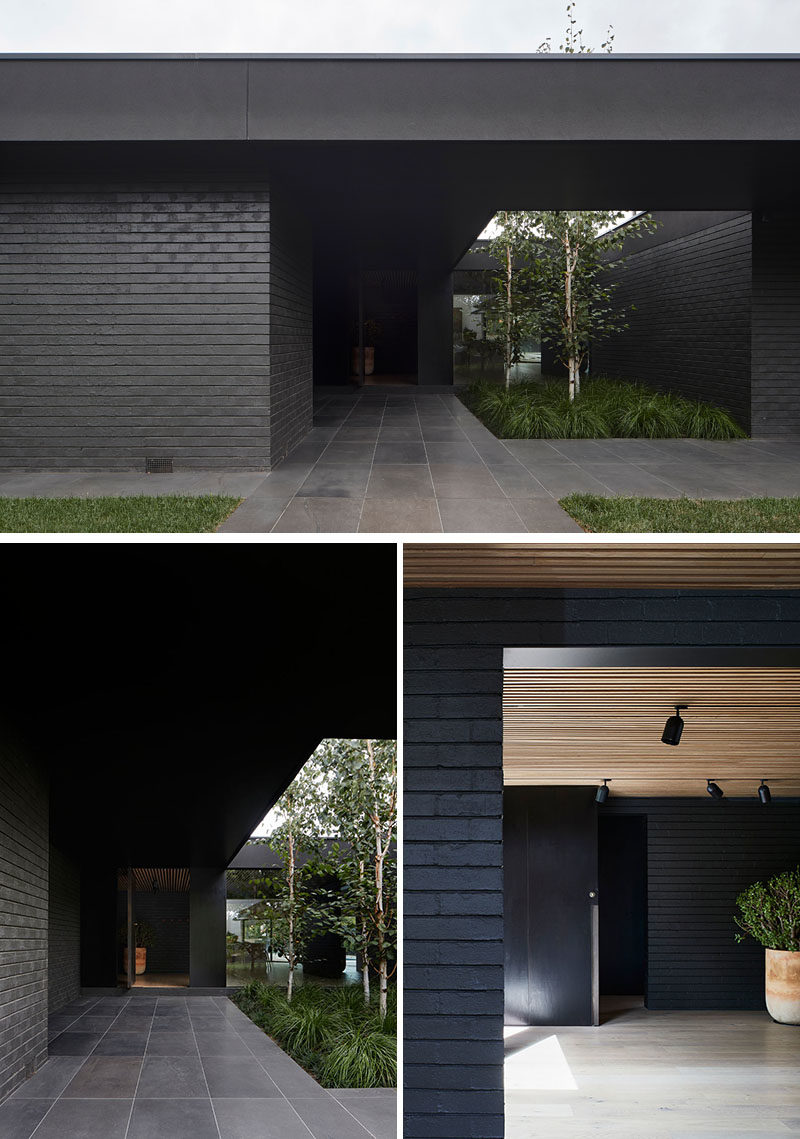 ---
The exterior materials have been carried through to the inside, creating a cohesive look and modern interior.

In the living room, a large black steel fireplace commands attention, while a single pendant light anchors the rug and furniture in the open space.
---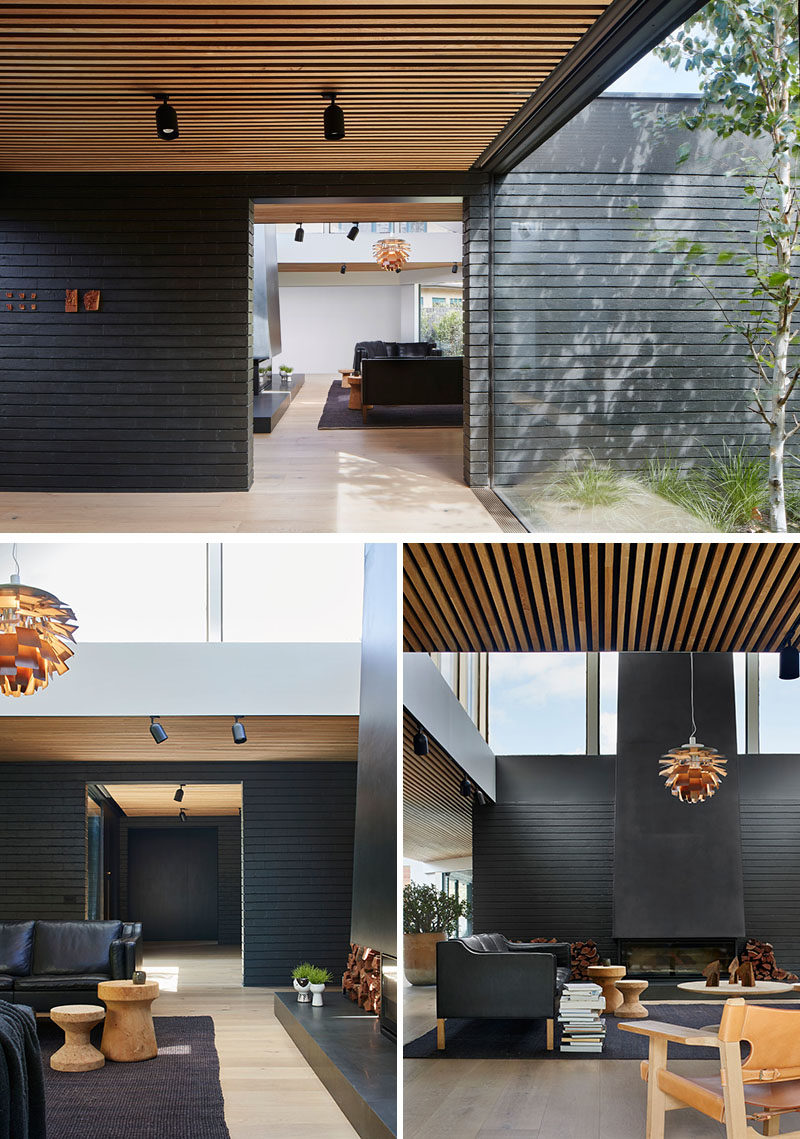 ---
In the open dining room, plate glass walls add plenty of natural light and views of the garden, while a collection of minimalist lights hang above the dining table.
---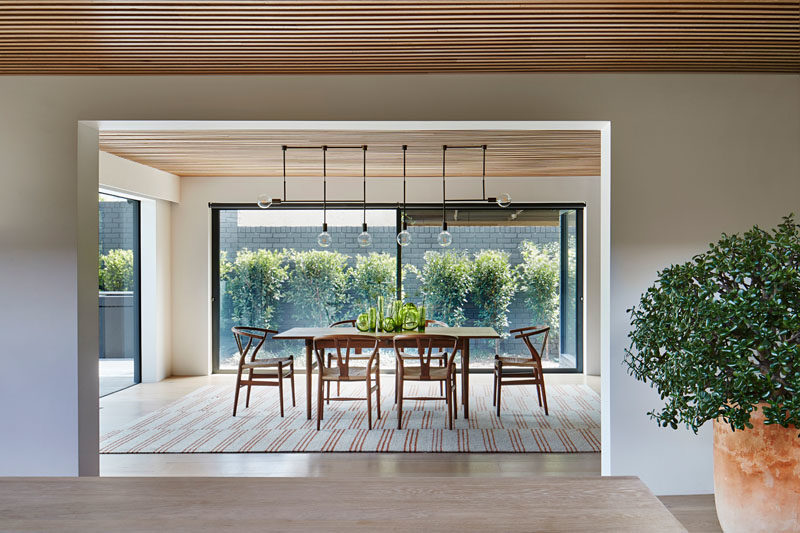 ---
The black detailing carries through to the kitchen, where minimalist black cabinets line the wall, and a large island provides ample counter space and a place for sitting. A void in the cabinets allows for connectivity between the kitchen and the pantry, that's located behind the cabinets.
---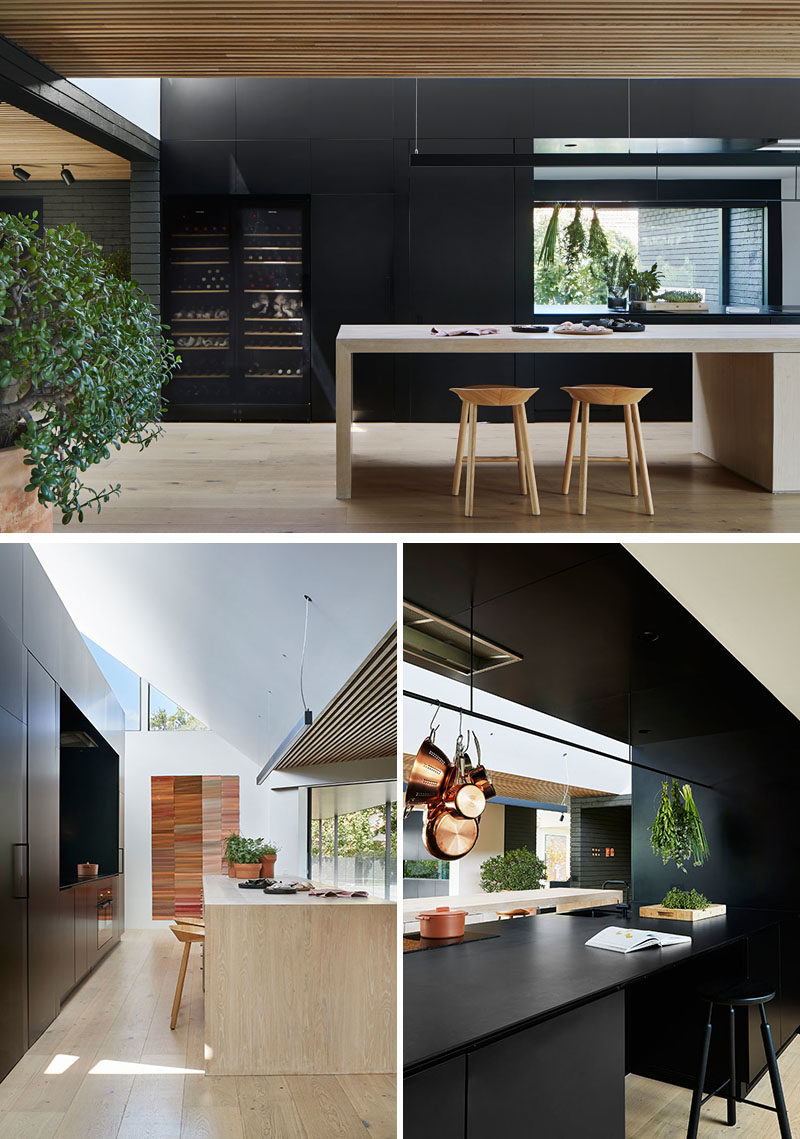 ---
In the master bedroom, a black wall creates a bold backdrop for the bed, that also looks out to a small garden.
---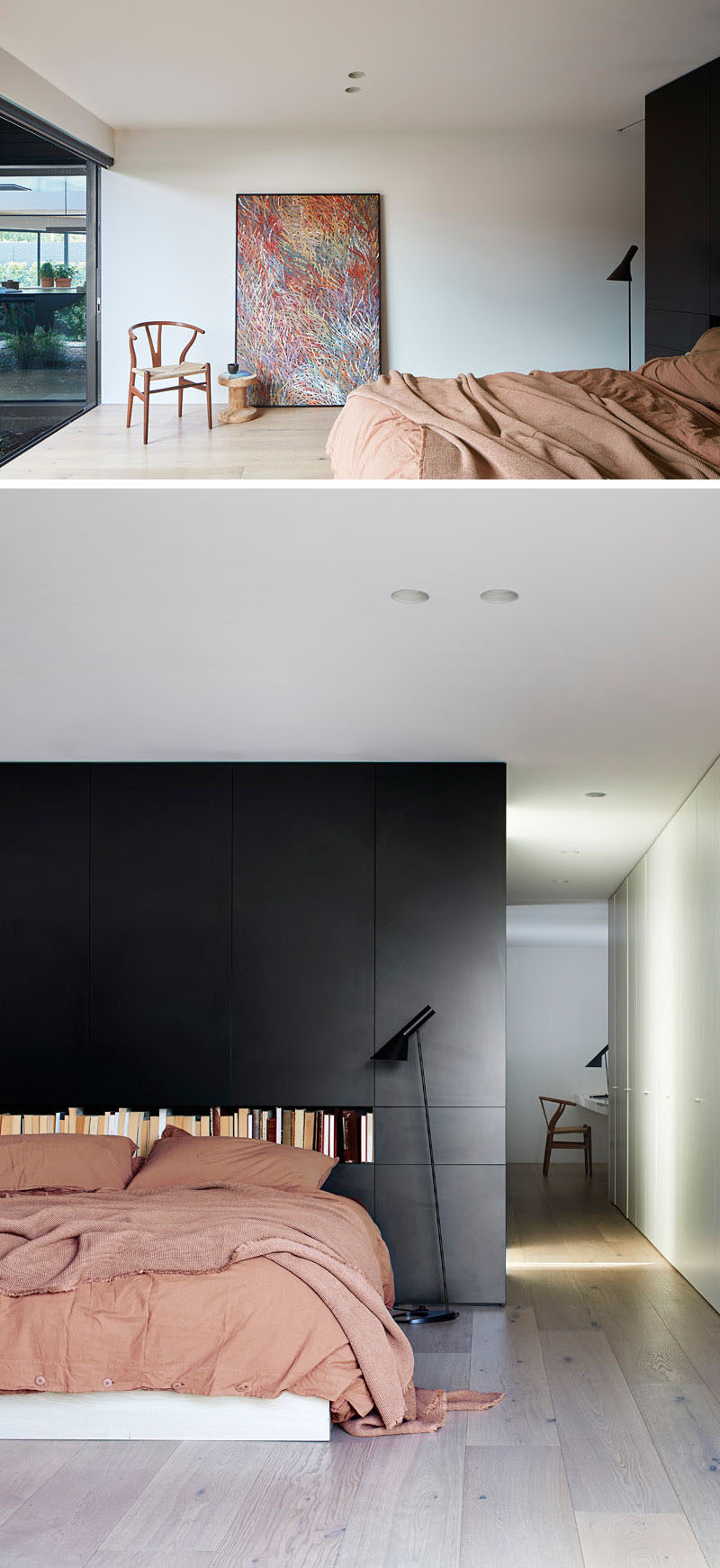 ---
Located behind the accent wall in the bedroom is the ensuite bathroom, that showcases a narrow wood-front vanity that runs the length of the wall.
---